8 incredible European Alp experiences you can only have on this tour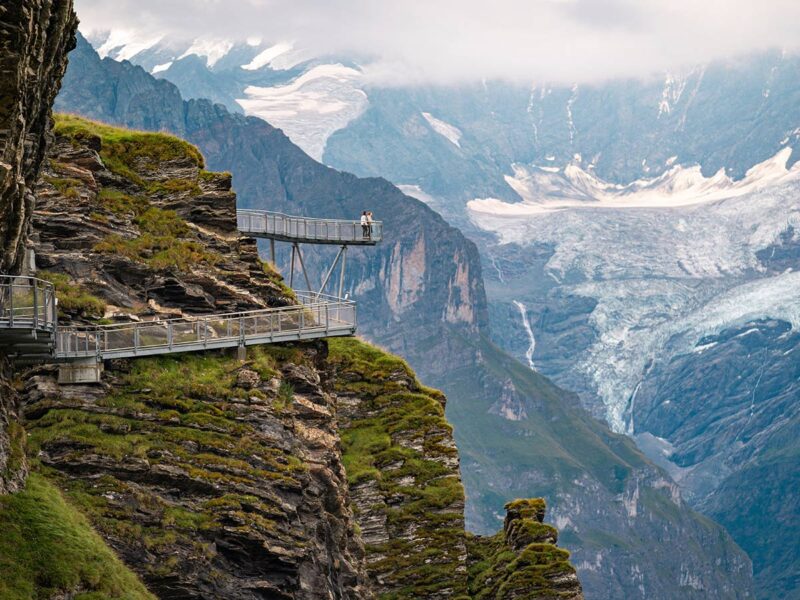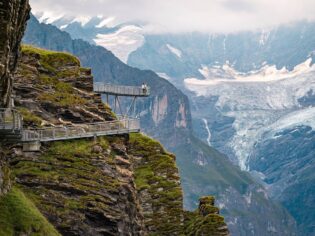 |

THIS ARTICLE WAS CREATED IN PARTNERSHIP WITH Collette

|
Head on a multi-country journey across the Alps with Collette and you'll enjoy the best landscapes, cultural experiences and cuisines this region has to offer.
Many travellers think of the European Alps in terms of a single-nation destination such as Switzerland or Austria. Yet the Alps straddle numerous countries including Italy, not a destination usually associated with alpine peaks, let alone such splendid ones. And you can traverse them all with Collette tours in Europe.
You should see the Alps simply for their outsized natural beauty, from snow peaks to gorgeous lakes, to which humans have contributed wonderful extras such as pastel-painted old towns, quaint chalets and flower-lined promenades. But this region at the crossroads of northern and southern Europe is also dense in history and culture which, despite differences in languages, outlooks and cuisines, also has many intriguing shared influences.
Collette's 12-day Peaks of Europe: The Alps to The Dolomites featuring France, Switzerland, Liechtenstein, Austria, and Italy escorted journey features five alpine nations – France, Switzerland, Liechtenstein, Austria and Italy – and is adept at highlighting what makes each region distinctive, and what also unites them.
The tour makes getting around easy, whether you're learning about St Bernard dogs in a local museum, visiting historic towns such as Lucerne and Oberammergau, or ascending to incredible viewpoints – and skipping queues in the process.
You'll also skip the logistical and linguistic challenges it takes to visit this region on your own. With Collette, you'll have no trouble getting around, no hassles, and can be sure you see the best sights. After all, the company, founded in 1918, has over a century of experience. With all your energy and time freed up to enjoy exploration and relaxation, here are eight highlights of this magnificent tour.
1. Annecy, France
Begin with a bang on a guided walk around wonderful, castle-topped Annecy. Here a small river and canals are spanned by bridges, earning Annecy the moniker "Venice of the Alps", and every railing and window-box cascades geraniums and petunias. Street markets are piled with apples and French cheeses. Beyond, a clear alpine lake is backed by the French Alps.
2. Aiguille du Midi, France
This jagged rock pinnacle rears above the famous alpine resort Chamonix, birthplace of mountaineering. No need to get out your crampons, however: jump the queue courtesy of Collette and a dramatic cable-car ride has you at 3842 metres and eyeballing Mont Blanc, western Europe's highest peak. Platforms jut above frozen ice peaks and provide staggering views of the Swiss, Italian and French Alps.
3. Bernese Oberland, Switzerland
The lush Bernese Oberland meadows are a cow's delight – and centre of cheese production. Fine place, then, to visit an artisanal cheesemaker that produces raclette, later tasted over brunch on a dairy farm. The semi-hard mountain cheese is grilled, and the melted surface is then scraped over potatoes. It's gooey goodness on a plate and tastes even better with a side of hearty mountain views.
4. The Jungfrau, Switzerland
From alpine resort Grindelwald, you have a splendid outlook onto impressive snow peaks. A thrilling cogwheel train ride brings you to the Jungfraujoch, a complex of buildings and viewing platforms at 3454 metres. No wonder it's nicknamed the Roof of Europe. The Aletsch, continental Europe's longest glacier, starts at your feet. Mountains surround you and, in the distance, you might spot Germany's Black Forest region.
5. Innsbruck, Austria
The Alps are rich in cultural heritage as well as landscapes. Innsbruck was Austria's medieval capital and blends Germanic architecture with Italianate flair and energy. Landmarks include a baroque Hapsburg palace, several churches and the famous Golden Roof balcony from which emperors once watched tournaments in the square below. Every time you look up, mountains loom in the background.
6. The Dolomites, Italy
Just as you think the Alps can't get more splendid, you arrive in the Dolomites at Bruneck, also called Brunico in this region that blends Austrian and Italian influences. Intriguing as the culture is, the staggering scenery steals the show. Collette makes it easy to get around this rugged region. Valleys are glorious green, lakes electric blue, and jagged granite peaks thrust skywards like the backdrop of a fantasy movie.
7. Prosecco, Italy
Prosecco is a sparkling wine akin to champagne, although prosecco is fermented only once rather than twice for a flowery, delicate flavour. Learn about production and enjoy a wine tasting over a light lunch at a local vineyard. Prosecco also gives its name to a World Heritage-listed region wedged between the Alps and Venice: rolling hills, tidy farmhouses and vine-pegged hillsides are lovely.
8. Hotel Villa Condulmer, Venice
The unique hotels in which Collette guests stay aren't just a comfort and convenience, but highlights in themselves. This Venetian villa is several centuries old and has passed through the hands of various aristocratic families. Now a protected building, the hotel is graced with frescoes, stained glass, Murano chandeliers and antique furnishings – as well as the grand piano used by opera composer Giuseppe Verdi. Quite the way to spend your final night on this tour of so many memorable moments.
The details
Other highlights include GoldenPass Train, Gstaad, Innsbruck and Cortina. The tour includes 18 meals and six handpicked hotels. Book one of 11 fully guaranteed departure dates between April 2024 and May 2025. The cost is $6,499 pp twin share or Solo $7,799 (price is based on 20 April 2024 departure).
For more information and to book, visit gocollette.com
LEAVE YOUR COMMENT