Read more...
Mexico is a sprawling country with countless treasures hidden amongst it steamy rainforest and arid lowlands. Our Mexico travel guide will help you start planning your adventure with our picks of the best things to see and do.
The bohemian glamour of Tulum and the humble fishing hamlets that huddle around the Lago de Pátzcuaro. San Cristóbal's red-roofed cottages and the palm-fringed beaches of the Mexican Riviera.
With so many must see things in Mexico, you may find yourself struggling to choose. Does exploring Teotihuacán's towering pyramids appeal? How about the sunshine enclave of Baja California? Here are some of the best things to see and do in Mexico, no matter what kind of holiday you're looking for.
Known for its enigmatic pyramid temple, the ancient Mayan city of Chichen Itza has to be on of the top things to do and see near Cancun. It's just two hours by car, the ideal distance for a day trip before a night spent dancing barefoot on the sand of the city's many beaches.
Are you an art fan? The Museo Frida Kahlo is one of the top things to see in Mexico City. Instantly recognisable for her unique looks and colourful personality, Kahlo's bright blue family home is equally striking. Find out more about the treasures it contains here.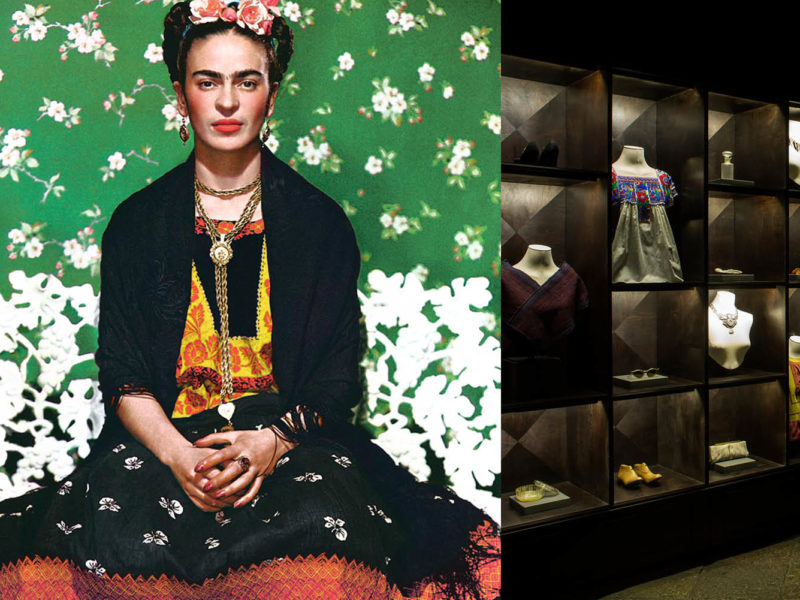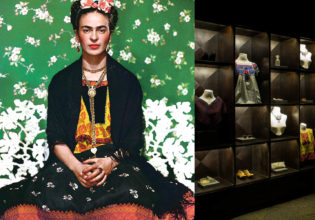 An exhibition of Frida Kahlo's colourful and confronting wardrobe reveals how avant-garde the artist really was. A tomato-red b...
Best Places to Visit in Mexico
One of the best places to visit in Mexico for scenery and culture is the Yucatan Peninsula, the lush outcrop which separates the Caribbean Sea from the turquoise waters of the Gulf of Mexico. Not only does it boast some of the best beaches in the country, you'll also discover historic colonial towns that ooze character, such as Merida. Find plenty more ideas for your trip here.
Los Cabos is another of Mexico's must visit places. Clinging like a very chic barnacle to the sunny southern tip of the Baja California peninsula, it is the jet set's favourite playground.
Looking for more sunshiney seaside escapes? Check out our list of the 5 best beaches in Mexico without the tourists. Just try and keep them to yourself…
From gorgeous Oaxahaca, with its world famous food scene and intimate plazas, to the candy-coloured buildings of Merida, there are no shortage of cities to visit in Mexico. The capital, Mexico City, is a sprawling organism that's swallowing up more and more of the valley it inhabits amid the great stone plateaus in the heart of the country. Expect Aztec canals, atmospheric cantinas and a clutch of excellent museums, including the Museo Nacional de Antropología.
Best Time to Visit Mexico
The best time of year to visit Mexico's Riviera Maya is December to April, when you can enjoy temperatures in the high twenties without too much humidity, ideal for basking on the white sand beaches. If the odd afternoon shower doesn't bother you, this is also a great place to visit in Mexico in July, when temperatures soar.
Wondering when to visit Mexico city? In March and April, the end of winter, temperatures are pleasant but not too hot, ideal for long strolls through the plazas. However, if you're keen to catch Mexico's famous butterfly migration, opt for January or March. The Monarch Butterfly Biosphere Reserve is less than two hours drive from the city and during these months every year it disappears under a blanket of butterflies.
Tours and Deals
Does tasting your way around the tequila distilleries of Jalisco sound appealing, or spotting whales in the crystalline water of Baja California? How about a road trip through the Yucatan region or trekking through the north's epic Copper Canyon? There are enough Mexico tours to choose from to last a lifetime, let alone a single trip.
A Mexico City walking tour is a fantastic way to uncover the stories behind this vibrant metropolis and Free Tour has some excellent itineraries to choose from. If you're looking for a Mexico Adventure tour, check out World Journey's trip into the mystical Chiapas Highlands, where you'll stumble on the ruins of ancient temples lurking in the jungle.
Have you always dreamed of checking into a hilltop lodge styled after a Mayan village? How about ordering a Mezcal-cocktail from a swim up pool overlooking a Pacific beach or bedding down in a colonial townhouse in central Oaxaca?
In a country where the landscape varies from the ferocious desert in the north to the lush, palm-strewn coves of the south, where you stay in Mexico will very much depend on what sort of trip you're after.
Take a closer look at your accommodation options here.
Beach Resorts
With nearly 10,000km of coastline, ranging from pearl-coloured beaches to pounding breakers, it's no surprise that there are as many fabulous seaside resorts in Mexico as there are types of chilli growing in its fields.
Originally designed as a pop-up hotel for creatives, the Papaya Playa Project treads the line between barefoot bohemia and luxury to perfection. We sent our writer to check it out and you can read all about their experience here.
More exclusive still, Hotel Escondido has just 16 thatched villas nestling between giant cactuses on a virgin stretch of sand on the Pacific Coast. Read the full review here.
Heading to Baja California? We have hotel recommendations to suit all budgets in our best of Baja California guide.
Historic Town Hotels
Despite having its roots in an ancient pre-Hispanic culture, Mexico is steeped in Spanish colonial history and there are more characterful towns than you can shake a stick at.
You'll feel as if you are stepping back in time when you push open the heavy wooden door of Historico Central, a boutique hideaway in Mexico City that's housed in a building dating back to the 1700's. Find plenty more inspiration for where to stay in Mexico City with our red hot neighbourhood guide.
Guanajuato, in the fiery heart of the country, has streets that are so narrow you can lean across and touch the person standing on the balcony opposite you. Soak it all up in Hotel Villa Maria Cristina, welcome a rambling mansion built around mosaic-clad terraces and shady courtyards.
Best Places to Eat in Mexico
Creamy guacamole and barbecued corn dripping with butter and chilli salt. Enchiladas bursting with fresh fish and sour cream. Tamales, the legacy of the Aztecs, steamed in banana leaves until tender. Mexico's food scene is a celebration of the many exotic ingredients which flourish in its year round sunshine and mineral rich soil. So, where are the best places to eat in Mexico?
Chef Alejandro Ruiz is the most famous champion of Oaxacan food. Expect fresh flavours such as ceviche with passionfruit sauce and enormous steaks at his terrace restaurant, Casa Oaxaca.
The red-roofs of popular family resort, Puerto Vallarta, conceal a flourishing food scene. El Coleguita does a mean line in seafood, freshly plucked from the twinkling waters of the Bay of Banderas.
Wondering where to eat in Mexico City? We have a guide for that….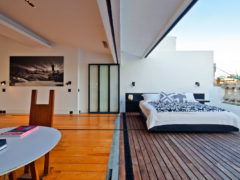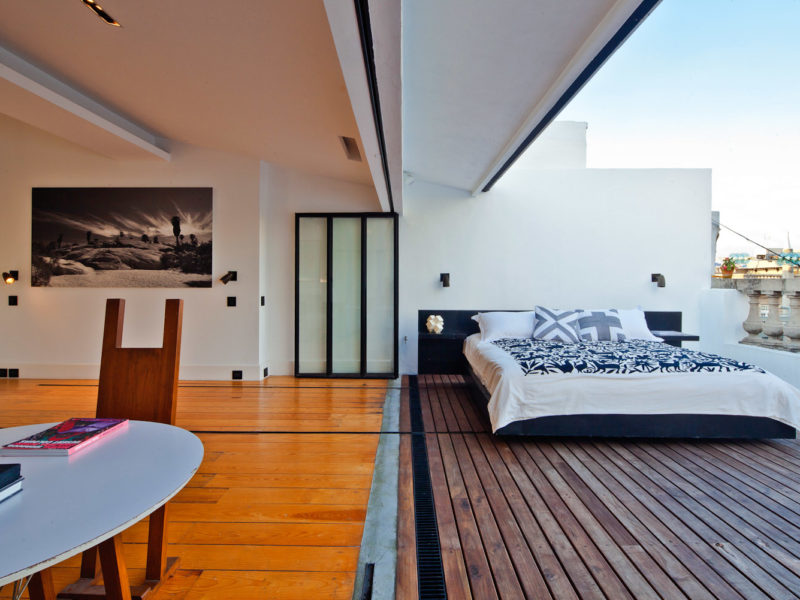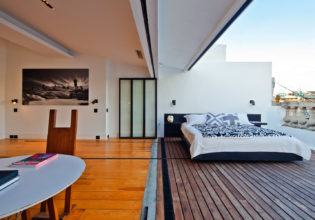 While Mexico's beaches and ruins are a powerful drawcard, there's a quiet revolution taking place in the capital, with the new...
Cultural Experiences and Festivals Mexico
Enigmatic festival of the dead parades that see the streets lit by candlelight and strewn with marigolds. The image of Quetzalcoatl, an ancient deity, you'll still spot carved into rough stone walls. Cuetzalan's Sunday market, where the indigenous Nahua people sell handwoven textiles. Mexico's culture is as diverse as its landscape and you can get a real taste for it by attending one of the many fiestas.
For a whistle-stop cultural tour, one of the best Mexico City festivals is the Festival del Centro Histórico, which usually takes place around March and sees the city's historic centre come alive with dance, music and opera shows.
Semana Santa, or Holy Week, is one of the most significant religious festivals in Mexico. Enormous carnivals sweep through the cities of Mazatlan and Veracruz for the entire week, and celebrations culminate on Saturday night with the burning of giant effigies.