Where to eat, drink and sleep in Mexico City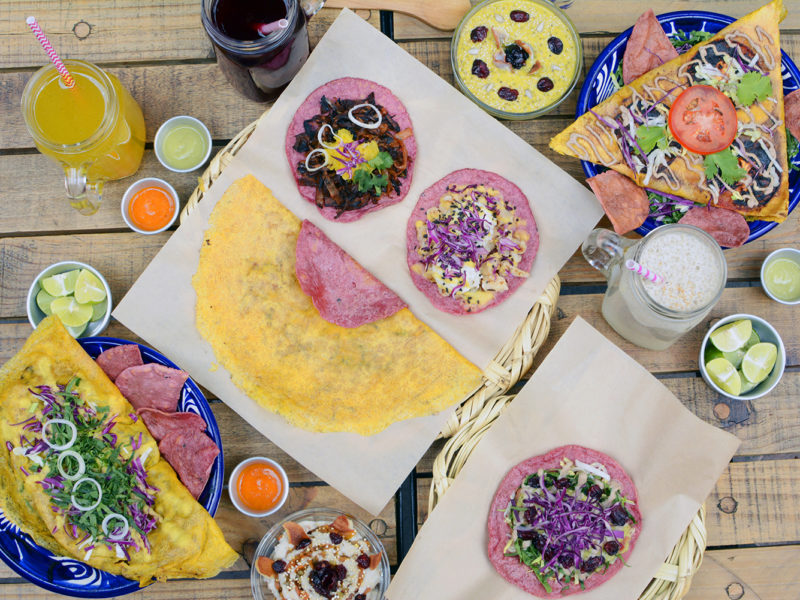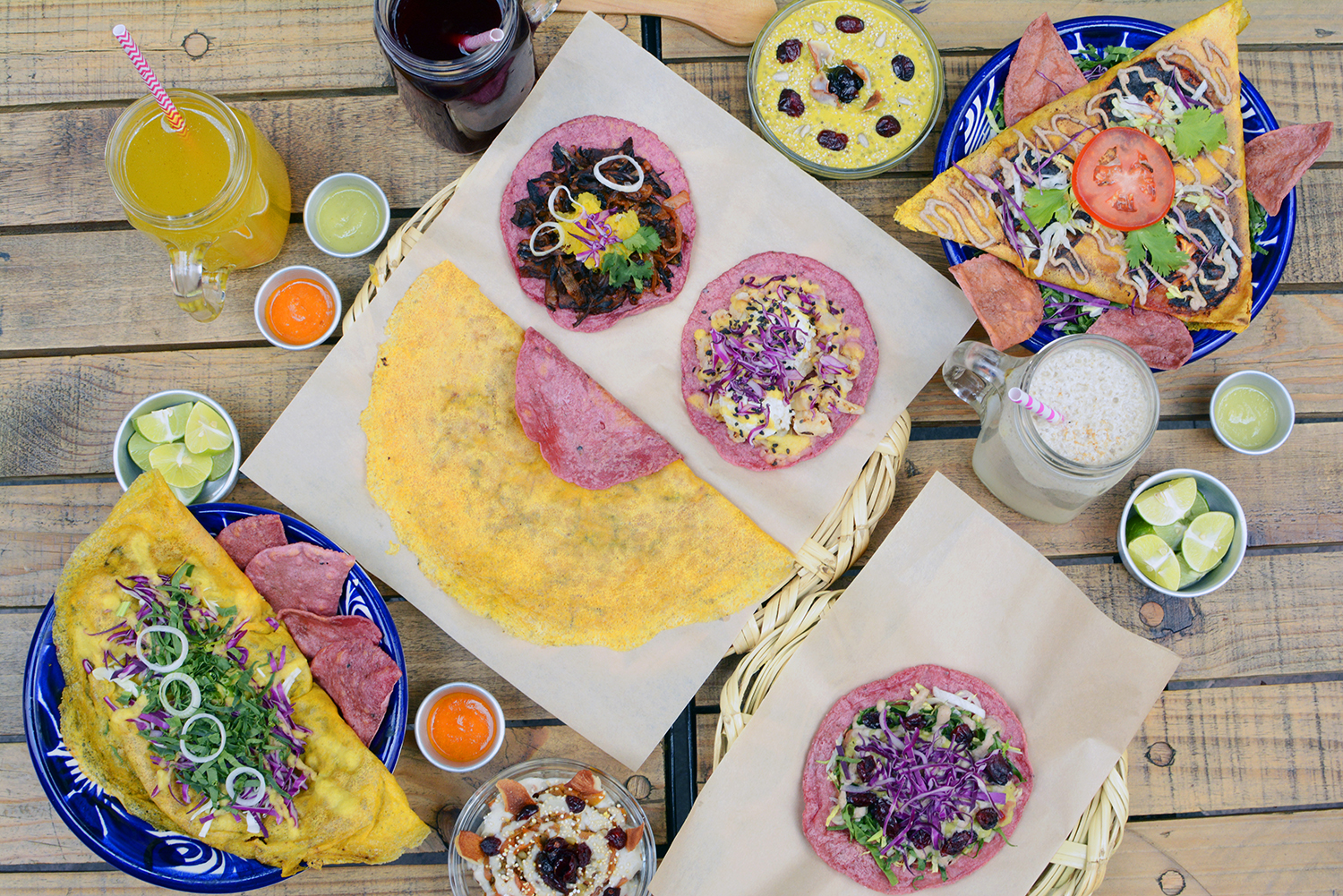 From design hotels to dining institutions and witchcraft markets, Celeste Mitchell gives us the lowdown on all the best bits, whatever your budget.
Coming in to land, the sprawl of Mexico City bleeds into the foothills of a circus of mountains, as if tipped in as liquid, filling every nook and cranny with colourful concrete houses. Home to 21 million, the megalopolis literally fills the base of a once-enormous lake.
But incredibly, La Ciudad de México (CDMX) is still growing. Over the past decade, the city has been working to shed its polluted, crime-ridden rep – transforming into an environmentally-friendly, progressive and design-forward Latin American star.
With the smog clearing enough to see the mountains that encircle it, in its epicentre, locals and visitors are also waking up to the vibrant riches it holds.
CDMX has a UNESCO World Heritage-listed historical centre and over 150 museums. It's Art Deco-meets-shapeshifting-skyscrapers; stylish locals and pedestrian crossings painted with crown-wearing humans walking their (pampered) pooches in Polanco. And in 2018, it's the first designated city of the Americas to be named World Design Capital, shining the spotlight on its architecture and green-thinking design.
"Mexico City is so much more than tequila and mariachi and Frida Kahlo," our Uber driver says as we drive towards the centre – what Mexicans lovingly call el monstruo (the monster). With this guide, you'll be able to see so for yourself.
EAT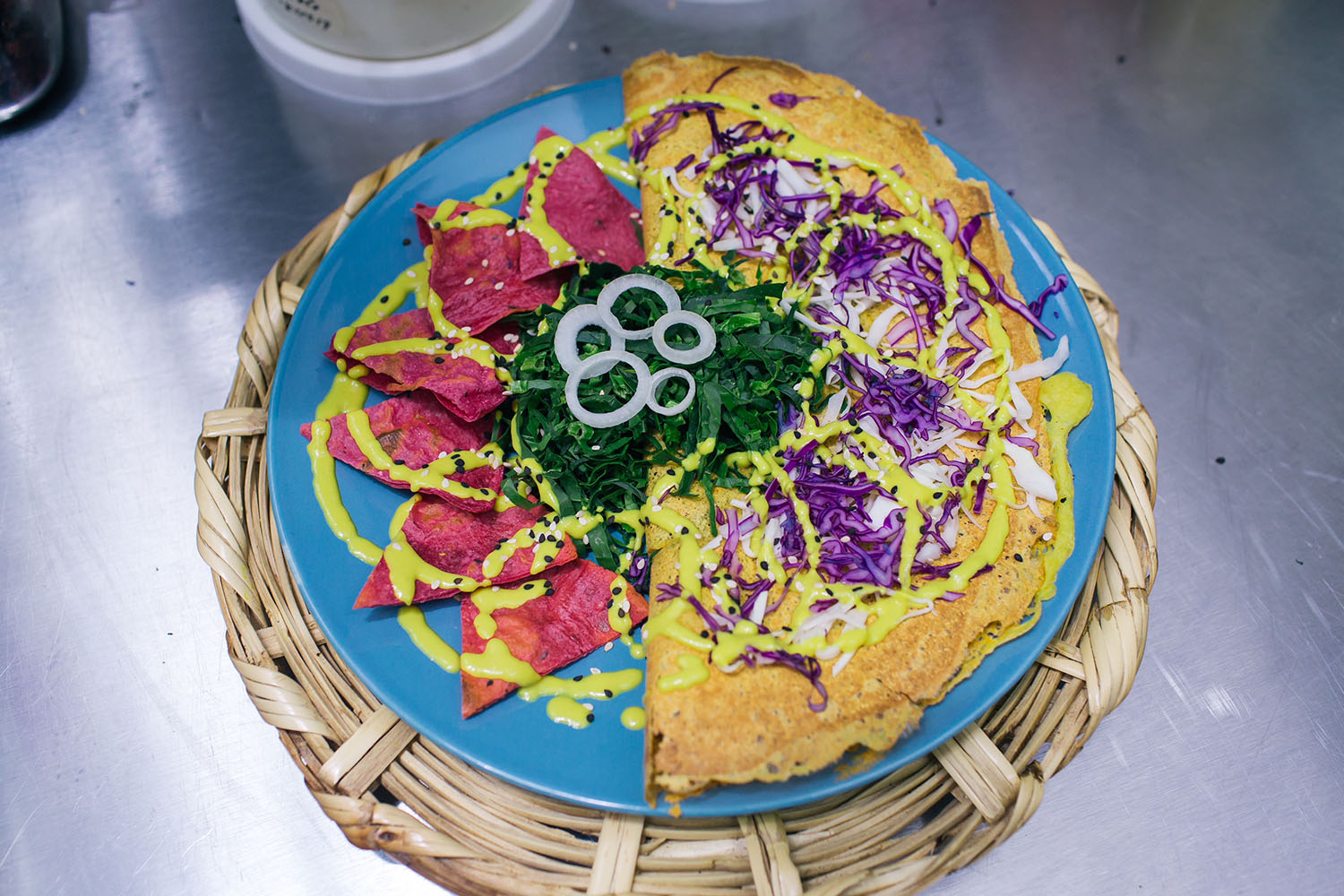 Taqueria El Greco
You can't visit CDMX without trying tacos al pastor – rotisserie-grilled pork topped with fresh pineapple, onion and coriander. Squeeze into one of the six tables inside Taqueria El Greco in La Condesa, where the staple takes on a Greek twist. Not much has changed since this hole-in-the-wall opened in 1976, including the lime green floor tiles and plastic tablecloths, but after you've tasted their 'doneraky' with grilled Oaxacan cheese, you'll realise there's no point changing perfection.
La Pitahava Vegana
There's distinctly less meat present at La Pitahaya Vegana where the al pastor is made with oyster mushrooms and the tortillas are bright pink, dyed with beets. Vegan or not, their plant-based dishes will tango with your taste buds and provide a welcome respite from meat-heavy menus.
Rosetta
Time evaporates over lunch at Rosetta, the elegant bistro of Elena Reygada, Latin America's Best Woman Chef (2014), found inside a grand Colonial Roma townhouse. While the melodic whimsy of Bob Dylan and Simon and Garfunkel waft around the walls, painted with floral motifs, keep the rosado flowing and try not to fill up on fresh focaccia dunked in olive oil before diving into the Italian-meets-Mexican menu – think an heirloom tomato salad spiked with nopal (cactus).
DRINK
Cafe Curado
The smell of freshly-baked banana bread and strains of Chet Faker welcome you into Cafe Curado in Roma Norte where Impetus beans from Veracruz are treated with love and OCD-like extraction techniques to deliver arguably the best coffee in Mexico City.
Grab a fresh OJ from a stallholder
To kick-start your day the Mexican way, head to any of the stallholders peddling jugo de naranja (fresh orange juice) or agua frescas on the street. Practise saying "sin popote, por favor" (no straw, please).
Condesa DF
In springtime, there must be no finer place to sip a margarita than on the rooftop of Condesa DF, looking out into a riot of Jacaranda trees.
SLEEP
El Patio 77
Tucked up into an 1890 mansion in the San Rafael Neighbourhood, El Patio 77 is a sustainable B&B with a design bent, where each of the eight rooms pays homage to different regions in Mexico.
Condesa DF
Part of the Design Hotels portfolio and occupying a leafy corner in one of Mexico City's most bohemian 'hoods, Condesa DF melds minimalist design with Mexican textiles, following in the path blazed by revered Mexican architect Luis Barragán.
EXPLORE
Arena Mexico
While the city rightfully takes itself seriously on the world design stage, it can also throw completely over-the-top fun at itself in the wrestling ring of Lucha Libre. Head to Arena México on a Tuesday, Friday or Sunday night and prepare for a few slapstick, Spandex-fuelled hours of Mexican culture at its most flamboyant.
Museo Mexicano Del Diseno
It's easy to walk right past the Museo Mexicano Del Diseño (Mexican Museum of Design) in Centro Histórico. But join one of its guided tours and you'll have the chance to peek inside the historic mansion, and review its bi-annual, To Death with a Smile poster design competition. Thirty thousand entries from as far as Russia and New Zealand were narrowed to 541 finalists displayed within the six rooms, each tackling the topic with contemplative creativity and slick design skills.
Market tours
Discover the witchcraft markets of Sonora on a three-market tour with Urban Adventures, where you can stock up on voodoo dolls, cleansing rituals, good luck charms, and magic potions after tasting tamales and musing over the mural artworks of Diego Rivera's students at The Abelardo L. Rodriguez Market.
LEAVE YOUR COMMENT