5 best beaches in Mexico - without the tourists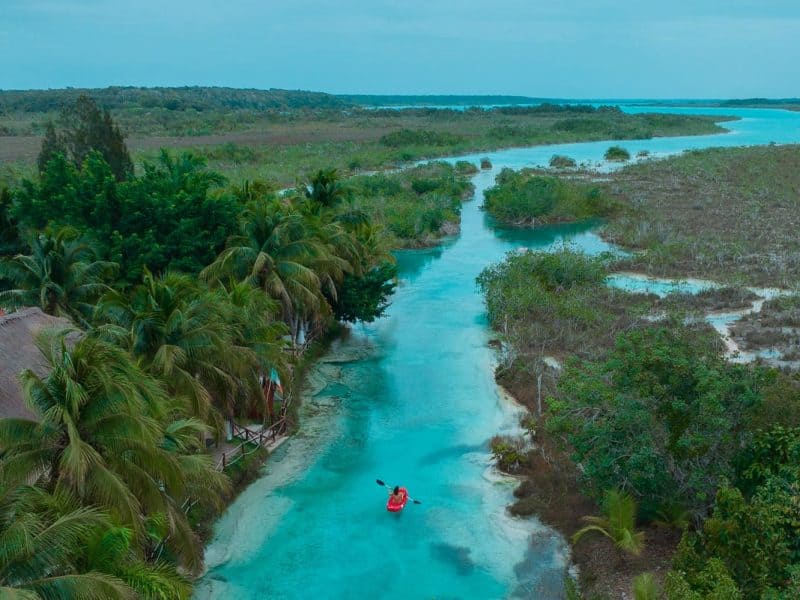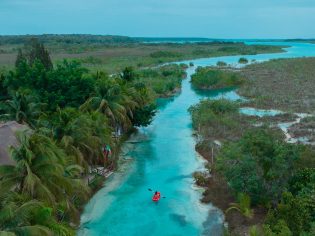 Forget the clichéd Cancun beach experience. Escape the crowds (and drunken tourists who can't handle their tequila sunrises), with these suitably secretive places to soak up Mexico's heat.
Playa Carrizalillo beach
Where:
Puerto Escondido, Oaxaca.
Why:
Puerto Escondido might be better known for having one of the best surfing pipelines at Zicatela Beach, but tucked away just a few minutes past the city centre is a little beach that's the makings of tropical holiday dreams.
Not unlike the set of the blockbuster film The Beach, Playa Carrizalillo is like the smaller, more rugged cousin of Thailand's Maya Bay on Phi Phi Leh Island – minus Leo.
Sitting snugly under a thick canopy of rainforest trees in between two rocky headlands, this beach remains calm all year round.
Best for:
Lazy swimmers and snorkelers.
Getting there:
Playa Carrizalillo is a straight 15-minute walk west of the city centre of Puerto Escondido. However, it's worth taking a taxi since the route is a busy highway and the taxi fare will only cost you 30 pesos (about $2.50 AUD).
To get to the beach you'll then need to trek down 167 steps, but as the sweat begins dripping keep in mind that a small canteen awaits at the bottom offering Coronas and ceviche.
Tulum beach
Where:
Yucatan Peninsula, Quintana Roo.
Why:
Okay, we have to admit that many tourists have now cottoned on to this stunning stretch of coastline, but we couldn't discuss Mexico's beaches without mentioning it.
Tulum is an idyllic spot to take a breather and enjoy what the New York Times has described as "the perfect spot for a yoga holiday".
However, if you'd rather spend your time at the beach soaking up the rays with a beer than in downward dog, there's plenty of space to do just that as the entire length of Tulum is lined with chalky white sand and sparkly waters.
Tulum is also home to some of the most interesting Mayan ruins, sitting atop a 12-metre-high cliff edge, overlooking the spectacular Caribbean coastline.
Best for:
Yogis and history buffs.
Getting there:
The section of the beach that features Mayan ruins is located about one kilometre east of Highway 307.
The roads in Tulum are pancake flat it's worth renting a bicycle and working off those tacos. Most beaches are within a 20-minute cycle from the city centre.
Bacalar Lagoon
Where:
40 kilometres north of Chetumal, Quintana Roo, or about 240 kilometres southwest of Tulum.
Why:
While not technically a beach, this lagoon is perhaps one of Mexico's most underrated and spectacular swimming holes.
Also known as 'the lagoon of seven colours', Bacalar is a vast expanse of water that appears to be speckled in varying blue hues and pearlescent greens.
It's not hard to see why buccaneers fought viciously over this land for years.
Best for:
Pirates of the Caribbean fans and nature lovers.
Getting there:
Most travellers happen upon Bacalar by chance, but for those in the know, the only way to get there from Tulum is via a two-and-a-half-hour bus ride with ADO.
Isla Holbox Island
Where:
The island lies about11 kilometres off the northern tip of the Yucatan Peninsula.
Why:
As untouched as it is naturally beautiful, the biggest development here is the sand roads that weave across the island.
As a result, Isla Holbox is a sanctuary for wildlife, home to almost 150 different species of birds, as well as gentle giants of the sea, and whale sharks, which you can swim with.
It's also worth noting that the water here is much darker than in other parts of the Caribbean because it's mixed in with the Gulf of Mexico.
The island itself is teeny tiny, spanning just 40 kilometres by three kilometres – a good thing given the absence of any street signs.
But no need to worry about getting lost – every beach is roughly two minutes from the city centre…if you can even call it that.
Best for:
Nature lovers, twitchers and those wanting to escape the hustle and bustle of Cancun.
Getting there:
Ferries operate between Isla Holbox and the fishing port of Chiquila, approximately two-and-a-half hours from Cancun.
If travelling from Cancun, head west to El Ideal and watch out for signs to Isla Holbox.
Troncones Beach
Where:
32 kilometres northwest of Zihuatanejo, Guerrero, or 280 kilometres north of Acapulco.
Why:
Nestled between the Sierra Madre mountains and the Mexican Riviera, Troncones is a peaceful little surfing and fishing village.
But despite its appeal and laidback charm, most tourists still seem to congregate around the built-up resorts of nearby Ixtapa and Zihuatanejo.
However, we're not the only ones to appreciate this quiet achiever – famed artists Damien Hirst and Julian Schnabel regularly retreat to Troncones for respite and inspiration.
Best for:
Beach bums looking to do nothing more than swing in a hammock under a palm tree.
Getting there:
Colectivo vans run between Zihuatanejo and Troncones every half hour. Otherwise, many accommodation providers also offer transport services from the airport at Zihuatanejo/Ixtapa.