The best of Baja California Sur, without the tourists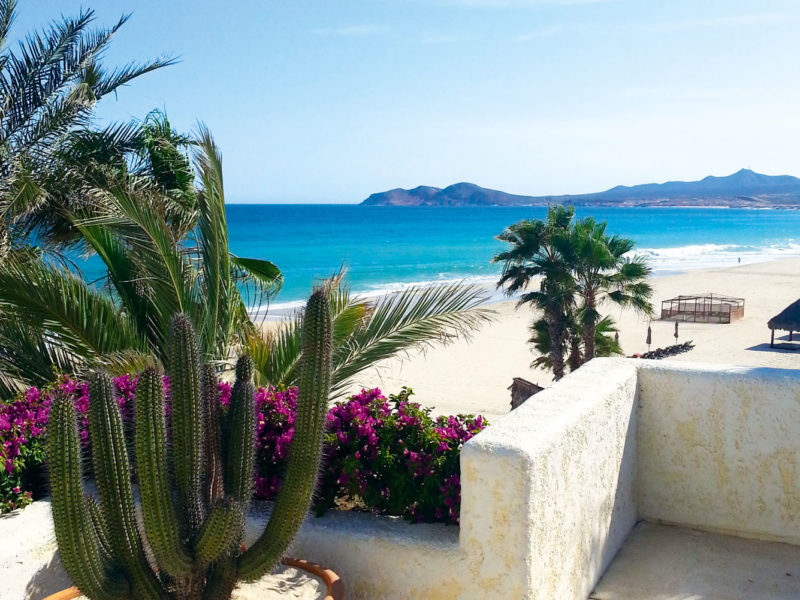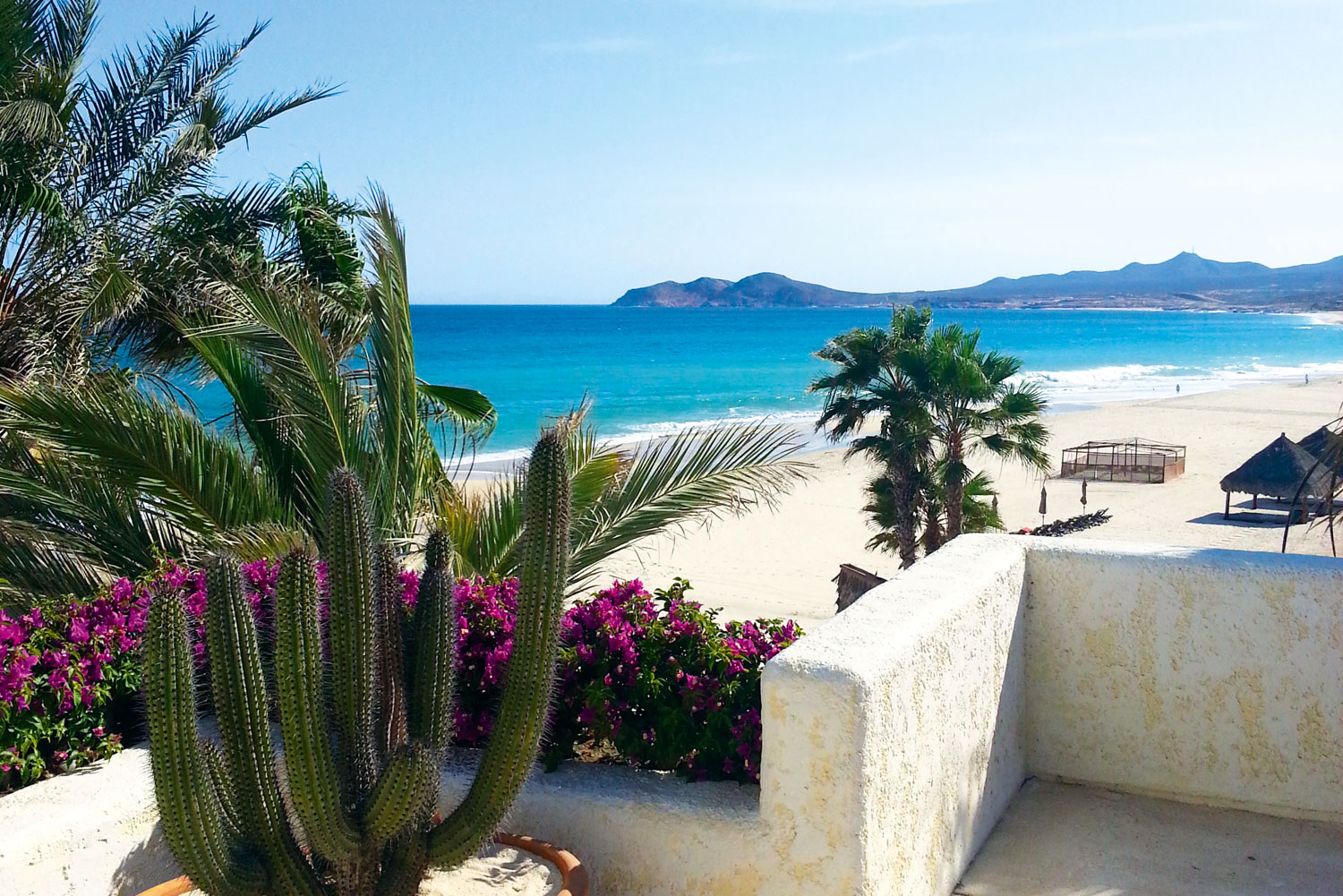 When it comes to glorious beaches, authentic food and a taste of true Mexican culture, San Jose del Cabo and Todos Santos are the best of Baja California Sur, found outside of Cabo San Lucas.
From my dust-streaked view out of the taxi window, I can see two small children skipping across a quiet, sun-soaked square towards a paletero man, his ice-cream cart jangling with Pavlovian-esque bells as it rolls across the flagstones.
An old man sits on a wooden bench nearby, wearily watching his charges from under the brim of his blindingly-white cowboy hat while a teenage couple flirts under the sun-dappled shade of a pepper tree nearby.
It's so subdued, I use my broken Spanish to ask the cab driver who has ferried my friend and I here if this is really the centre of San José del Cabo.
"Sí, señorita," he grins, eyes crinkling with amusement at my confusion (and terrible foreign language skills).
Escaping the crowds of Cabo San Lucas
It's hard to believe that this quiet scene is just 25 minutes from Cabo San Lucas, the Mexican town that has come to define the southern tip of Baja California Sur – as well as spring breaks, commercialism and tourism of the worst type.
At first glance, San José del Cabo and Todos Santos (Cabo San Lucas' other little sister) have all the Mexican delights of this Pacific coast area: sunny climes, white sands, cerulean water and strong margaritas.
But on closer inspection, it becomes clear that what distinguishes these two tiny towns from the more developed tourist centre of Cabo is what they don't have: the crowds, cheek-by-jowl resorts, 'one tequila, two tequila, three tequila, floor' bars and Starbucks. Instead, what you're left with is something close to a Mexican fantasy, just a two-and-a-half hour flight from Los Angeles.
Todos Santos
Like so many others, we've come to Mexico to celebrate (in our case, a milestone birthday), but we're not after the cheap drinks of Cabo San Lucas. We'd like to see the real beauty of Baja, and we find it first in Todos Santos, a tiny town an hour from Cabo.
Once a centre of sugar production, Todos Santos all but became a ghost town when its freshwater spring dried up in the 1950s. In the 1980s, when the spring started flowing again and the highway from already-popular Cabo San Lucas was built, it found its feet in farming, with a slow trickle of tourists and the occasional American artist who made the town home.
But this 30-odd years of downtime has preserved the town's colonial charm and kept it small (the entire town has just one traffic light).
Downtown is dusty, hot and dry, smelling of leather and frying fish. Scattered along its narrow streets are galleries, tiny taco stands and surfers taking a break from the nearby beaches, which boast big breaks, exquisite sunsets and leatherback turtles who lumber onto the sands to lay their eggs. We're here in June when it's quiet, but come January/February crowds are drawn here by the annual art festival and the music festival, founded by a member of REM.
Where to eat and drink
For now, though, we're happy to share our plastic table with locals at Tacos George's, a roadside taco joint that offers just two options, prawns or fish, with around 13 different garnishes and salsas.
We watch as the man we assume is George batters thin strips of white fish and tosses them into a shallow pan of bubbling oil. We hand over our 30 pesos (around $2.50) as he scoops the golden strips into two floppy flour tacos seconds later. Loaded up with cabbage and coriander, doused with what we hope is the milder salsa, the tacos are, we mutter through stuffed mouths, the best we've ever tasted.
Appropriately fuelled, we're on our way into a store displaying embossed leather goods, when we spot another bigger and cleaner stand advertising gorditas, or little fat ones. Intrigued, we pull a stool up to a bar that faces several tiny women molding pastry into small balls. One of them explains in English that their chicken gorditas are the most popular.
We order dos, and a Squirt – a grapefruit soda popular in Mexico – and await the gordita revelation. Turns out they're pockets of corn pastry stuffed with, in this case, piquant shredded chicken, and they're delicious. The woman smiles at our delight, and explains that she used to work in Cabo, but has recently set up shop in Todos Santos.
"Here, it's like Cabo was 20 years ago," she tells us. "Now, we call it Cabo San Locos, because it's so crazy." We nod, mouths full, and hand over 50 pesos ($4).
Where to shop
We make our way down the hill, wandering in and out of pastel-hued adobe houses that sit in the shade of a sandy-yellow mission church, transformed into shops selling intricately-woven rugs, hand-painted pottery and silver-plated belt buckles fit for a cowboy. A small crowd of children gathers around a teenage boy manning a bicycle-cum-ice-cream stand and we can't resist a scoop of sweet guava helado in a Styrofoam cup.
Back at our hotel, the barman insists on slicing up a fragrant mango and sprinkling it with tajine (a spice mix) so we can try the after-school snack his mother used to make him. Like the view of the Pacific, it's a revelation and we're full – of food and the sense that we've discovered somewhere very special.
San José del Cabo
But a taxi ride to the opposite side of Cabo San Lucas reveals San José del Cabo, another town untainted by tourist throngs. It, too, has kept its historic atmosphere, making it easy to imagine missionary Jesuits and Spanish sailors (plus a few pirates who hid out in the nearby protected estuary) crossing its sleepy square, Plaza Mijares.
What to do
Flanked by another sunny yellow mission church and some tiny shops, we wander into one selling traditional sweets and try some sticky biznaga, candied cactus that's a local specialty. Two children sit on the step of the shop next door, scampering inside when they see us coming their way, tugging at their mother's skirt. Inside, it's a veritable treasure trove of textiles, and we walk out with bags filled with tablecloths, cushion covers and blouses.
It seems everyone has a smile for us, which is, perhaps, no surprise given that we only see two other tourists as we wander the quiet streets.
Old men who sit in the shade playing dominos wave at us, a gaggle of children practise their English on us, men in doorways try to lure us in with promises of genuine silver.
The best part? There isn't a single spring breaker in sight.
Details
How to get there
Qantas, Virgin Australia, Delta Airlines and United Airlines fly to Los Angeles daily, from $1200 per person return.
Fly from Los Angeles to Los Cabos with American Airlines, Delta Airlines, Alaska Air or Frontier Airlines from $500 per person return.
When to go
The weather is lovely year-round, but avoid high season around Christmas when the area is packed with American tourists escaping winter.
Summers can be very hot, while the shoulder season from May to June and October to November is affordable and mild.
Where to stay
Affordable
In Todos Santos, the chic and comfortable Rancho Pescadero is smack bang on the beach. Rooms from $200 per night (minimum two-night stay).
Close to San José del Cabo, the hip boutique hotel El Ganzo boasts a rooftop pool and a SoHo vibe. From $250 a night.
High-end
Between Cabo San Lucas and San José del Cabo, you'll find family favourite Esperanza, which offers comfort and stunning cliff views from $1000 per night.
In the same area is the ultra-luxe Las Ventanas al Paraíso, a favourite of A-listers with an atmosphere to match, from $1300 per night.
What to bring home
San José del Cabo is great for beautiful homespun textiles at a bargain price. Todos Santos is busier and slightly more expensive.
Don't miss the hip Tienda del MAP, an offshoot of Mexico City's Museum of Popular Art, for a mix of works from vibrant modern artisans and quality traditional handcrafts.
LEAVE YOUR COMMENT