Read more...
International Traveller brings you the ultimate countdown of the '100 Most Incredible Cities in the World', as well as the essential insiders' tips.
Find out below why the following cities made it into our countdown!
1. Paris
Les Marquis de Ladurée
Part of the Ladurée group (they of the macaron), this divine store on rue de Castiglione is heaven for chocolate lovers, with endless choices.
Pick and mix and have them all wrapped up in one of its lovely little boxes for the perfect gift.
Meert
Another one for the sweet-toothed, or for those who, like me, have a thing for pretty packaging, Meert's Marais outpost is a charming old store, with a suitably diffident assistant, that is filled with treats such as its signature waffles and candied violets.
Fragonard Musée du Parfum
Paris has a wealth of museums, but this one is a special treat: housed in a Napolean III townhouse built in 1860, the delightful French perfume house of Fragonard offers free tours of its collection of perfumery objects with guides dressed in pretty floral smocks. Couldn't be any cuter if it tried.
Cafe Marly
Located on a terrace under the archways that surround the Cour Napoleon, this cafe has the best view of Ieoh Ming Pei's glass pyramid.
Sit back, enjoy a coffee (they make it strong and dark) and an éclair and watch the endless stream of people flocking to the Louvre.
Musée Picasso
There are other Picasso museums, but this really is the best in terms of works and the atmosphere. It is located in the gorgeous Hôtel Salé.
2. London
Golborne Road
This area is just off the top of Ladbroke Grove – it's still got soul from the good ol' days of Portobello Market, but with some seriously fashion-forward shops and eateries alongside authentic Portuguese and North African food.
Dennis Severs' House
Step back in time at 18 Folgate Street, a unique living museum in a Huguenot silk weaver's house. It's a candlelit still life that transports you back to the 17th and 18th centuries; a hop from Liverpool Street station.
Go shopping
Folk Clothing, the cool, casual British menswear and shoe brand from Cathal McAteer and Maggie Smart has long since expanded from chunky cult-status knitwear into womenswear and one-off home pieces, from too-good-to-use ceramics to custom rope-strung lighting that you'll be as keen to man-handle as their clothing.
Housed under one of West London's most imposing buildings, Trellick Tower, Rellik has become almost as much of an institution itself. There's the '70s, '80s and '90s focus, with highly sought-after pieces from yesteryear by Vivienne Westwood, Yves Saint Laurent, Jean-Paul Gaultier and Yohji Yamamoto.
The Laslett
The Laslett is located in the iconic neighbourhood of Notting Hill. At last, this part of West London has a truly stylish boutique hotel with a lounge you can hang out in.
Les Couilles du Chien's antique expert Jerome Dodd has provided curios while Tracy Lowy, the owner, has been utterly inspired in her art and design collaborations with pieces by Toby Mott, Biba founder Barbara Hulanicki, and furniture from Pinch Design. It's the best of British chic.
West Thirty Six
This corner pub is a round-the-clock eating and drinking rendezvous in NoGo (North of Golborne: OK, made-up portmanteau).
Anyone who craves a members'-club-style ambience in boutique-boozer dimensions will love West Thirty Six.
The terrace and top floor feel like a secret enclave: candlelit corners with Chesterfield sofas and rich-velvet wing-backed chairs.
Trolley Books
This prized independent publisher of photography, reportage and contemporary art is worth a visit when it has an exhibition on. Its home is the remarkable TJ Boulting building.
3. New York
Eat
In Manhattan: Spotted Pig; Locanda Verde; Il Buco; Eataly; and Ramen Lab, which is extremely small with only 10–12 bar seats and a pop-up chef.
In Brooklyn: If the weather is good, ask to sit in the courtyard at Frankies 457 and order the sweet potato and sage ravioli; Buttermilk Channel; Marlow & Sons; Roberta's Pizza in Bushwick for pizza so good it will change your life; and MooBurger is great for kids.
For breakfast: try Egg Shop; Balthazar Bakery is a small takeaway, which has amazing pastries and coffee on the go; Diner in Williamsburg; and Little Collins in Lexington Avenue, owned by an Aussie with great avocado or Vegemite toast plus coffee.
Drink
The NoMad Hotel bars; JIMMY at the James Hotel; Ear Inn in SoHo; the Brooklyn Public House in Fort Greene; the top-floor bar in the Wythe Hotel has amazing views from Brooklyn back over to NYC; Gallow Green; and the Bookmarks Lounge rooftop bar at The Library Hotel.
Be happy
Go people-watching in Central Park; jog across the Brooklyn Bridge; Citi Bike the West Side Highway; stroll the Fort Greene Saturday morning farmer's market; visit the Chelsea Flower Markets in midtown; ride Jane's Carousel, enclosed in a Jean Nouvel glass box in Dumbo; Chelsea gallery district – Gagosian Gallery is a favourite; and Coney Island is also well worth it – with the craziness and Nathan's Famous hot dogs.
4. Istanbul
Cihangir
A nice district with streets full of history, art and cafes. It is a great choice to spend a lovely day in Istanbul.
Karaköy
Once known for its fish stalls and hardware shops, this gritty waterfront district is being swept by an exciting new tide of galleries and design-driven hotels.
Peyderpey Restaurant
A new meeting point; gathering Istanbul's energy, action, cosmopolitan nature, taste and sounds together with its unique individuality and stylistic touch.
Another great choice since the team aims to serve it's guest's genuine food inspired by Mother Earth.
Maiden's Tower
When your friends ask you 'What have you seen in Istanbul?', the iconic Maiden's Tower out on the Bosphorus is what comes to mind first.
5. Rome
Best known for:
The Colosseum and couples proposing to each other in front of the spectacular Trevi Fountain.
Did you know?
If you want to escape the crowds around Rome's many ancient sites, then there's a curious thing that takes place every day like clockwork.
Take a walk up to the top of Gianicolo Hill, and there at midday you'll hear an incredibly loud bang.
Just below the Garibaldi monument, you'll find two soldiers having just fired a very large cannon. A gun has been fired here at noon every day ever since the order was given in 1847 by Pope Pius IX. He did this so that Rome's many church bells, which people used to tell the time, would all be in sync.
6. Tokyo
Hotel Emanon
This is not a hotel, but rather a gorgeous restaurant. It's a little off the beaten path, but worth the trek.
Nonbei Yokocho (Shibuya)
Located close to Shibuya station, this narrow alley is jam-packed with tiny four- or six-seater bars that come alive when the sun goes down.
Created by art director Yasushi Fujimoto, this artspace is a fantastic place to discover upcoming artists with a great cafe.
D47 Shokudo
Head to d47 Shokudo on the 8th floor of the Hikarie building for a regional Japanese lunch with an incredible view. There's also a branch of this amazing art gallery Tomio Koyama.
7. Singapore
The Smallest Hidden Museum
Pay a visit to Funny Museum by Daniel Wang, the smallest museum in Singapore at only 45 square metres. Not just any ordinary antique store or furniture shop, the museum is hidden inside a specialty design retail space at Keong Saik Road and features a mixture of antiques, industrial, science, geographic and many other oddities waiting to be discovered.
Where the Antiques Are
Tong Mern Sern Antiques Shop, located in a conserved pre-war shophouse in the Tanjong Pagar area, is a treasure trove of everything imaginable, from old Chinese four-poster beds to porcelain bowls to old jewellery to figurines to furniture and lights.
It is a well-loved haunt of both local and expatriate antique collectors.
Curious Shrine in the Park
Nestled between Keong Saik Road and Bukit Pasoh Road is Duxton Plain Park, where the Shrine of Sharifah Rogayah lies. The curious coffin-shaped shrine is located right against the back doors of a row of shophouses and is well-tended.
It is dedicated to Sharifah Rogayah, the granddaughter of Habib Noh, known as the saint of Singapore.
8. Melbourne
Population:
4 million
Best known for:
One-half of Australia's most passionate interstate rivalry, Melbourne has claimed some pretty impressive titles over the years: the country's cultural capital, the country's coffee capital and most recently the world's most liveable city (as ranked for the fifth year in a row by The Economist magazine)… not bad Melbourne.
This dynamic city is gritty yet chic, famous for its buzzing hidden laneways, colourful with edgy street art and bursting with a brilliant cafe and dining culture, and a population largely mad about sport – AFL, horse racing, cricket.
Getting around its inner-city neighbourhoods is a breeze and a novelty on the charming tram system.
Did you know?
Explore the nooks and crannies of Melbourne on a Hidden Secrets Tour – take in the lanes and arcades, the cafe culture, the art and architecture on specially designed walking tours led by passionate locals where you get to meet other passionate locals who make the city tick.
9. Sydney
Beyond Bondi Beach
Most visitors to Bondi only shuffle between the beach and Campbell Parade that runs parallel. To get under the skin of one of Sydney's most desirable postcodes, it's worth turning into Hall or Curlewis streets then onto Glenayr Avenue, where you'll discover cool cafes, wine bars and shops not overrun by towel-wrapped beachgoers.
Paddle in the harbour
When the weather is warm, pick up a kayak from Rose Bay and paddle your way to Watson's Bay where a cold beer at its eponymous hotel will serve as a reward.
Chippendale
This inner-city suburb is hipsterfying quickly: art galleries, a shopping hub called Central Park, and hot restaurants, such as Ester and LP's Quality Meats, are sprouting up faster than you can pour a cold-drip coffee.
Eating Asia Downunder
Once Chinatown sat alone at the Central Station end of the city, but now other 'towns' are joining in to create a Little Asia. Hungry hoards can now navigate their way to Thaitown and Koreatown. Go-tos include the Thai grocer Jaroen Chai and adjoining Boon Café, Madang for excellent Korean barbecue, and aromatic Malaysian fare at Mamak.
Hidden beaches
Some of Sydney's beaches can only be accessed by water or a hike. On the north side, refresh at Collins Beach after a walk along North Head; this little curve of sand features its own waterfall. On the east side, Milk Beach and Parsley Bay Beach at Vaucluse are the stuff lazy Sundays are made of.
10. Berlin
Population:
3.3 million
Best known for:
Germany's capital has a turbulent history, much of it occurring in the 20th century thanks to the brutal Nazi regime, WWII and the Cold War. But in the past 26 years since the infamous Berlin Wall was torn down, the city has become a melting pot for art, design, fashion and music. It's a city that has reinvented itself and become the German capital of cool.
Did you know?
You can still see parts of the original wall. Head to the East Side Gallery: stretching for more than a kilometre, this part of the wall is graced with street art and is a monument to the reunification of the city and the world's largest open-air mural collection.
And for a quirky Berliner experience, head to Mauerpark for some Bearpit Karaoke – that's a concrete amphitheatre where locals queue up to have the honour of singing karaoke to huge crowds every Sunday.
11. Dubai
Salt Burger truck at Kite Beach
An old-school metallic food truck on the beach, Salt offers just three types of burger – Original (with pickle), Hook (with jalapeno) and Chicken Cheetos, which as the name suggests is a fried chicken burger with melted cheese loaded with Cheetos.
You get two in each serving (slightly larger than a typical slider) in a buttery bun with melted cheese.
The place is always packed with locals, but it's open until 2 AM every night. Go early evening or late night, and order as many burgers as you think you can manage!
Abra crossing of Dubai Creek
There aren't many things you can get in Dubai for one dirham, but a ride across Dubai Creek on an abra boat is one of them. You could spend all day shuttling back and forth, watching the painted wooden dhows taking their cargoes of refrigerators, household goods and occasionally cars across the Arabian Gulf to Iran.
Hop on board, pay the driver, smile at your fellow passengers, and sit back as you watch the skyline of the historical Al Fahidi district, with its mosques and wind towers, glide by.
Bu Qtair Fried fish shack at Umm Suqeim
Hundreds of people line up at Bu Qtair nightly for mouth-watering plates of Keralan fried fish and spicy prawns.
Nothing more than a Portakabin in a vacant lot, you stand in line under the fluorescent lights to order your meal (fish, prawns, rice, chapatti and curry sauce being the sum total of what's on offer), and then stand in line to wait for a plastic table and stool to open up. The place will be packed and if you leave it too late they may run out of prawns, so come early, soak up the atmosphere, and enjoy this Dubai experience like no other.
Mercury Lounge at the Four Seasons Hotel
An amazing rooftop bar; from one side you have the sea with a beautiful sunset every night, from the other the crazy Dubai skyline. Really gorgeous.
12. Hong Kong
Cultural Trail and Gallery Scene
Explore thought-provoking or quirky exhibitions by global and local artists at Hong Kong Island's latest art hub: Wong Chuk Hang.
Try Art Statements Hong Kong (Gee Chang Hong Centre, 8/F, 65 Wong Chuk Hang Road, Aberdeen), and Spring Workshop (3/F, Remex Centre, 42 Wong Chuk Hang Road, Aberdeen).
Go shopping, of course!
For local designers try PMQ (PMQ 35 Aberdeen Street, Central), a new address for the design and creative community at a location that used to be the former Police Married Quarters.
At PMQ, you can find fashion, jewellery, furniture, household products and galleries run by local designers. For antiques, take a stroll on Cat Street and discover mailboxes from the 1950s, vintage perfume bottles and a lot more (Upper Lascar Row, Central).
For one-of-a-kind fabrics visit Yau Fat Fabric Company (1/F Western City, Sheung Wan).
Kowloon City Explore the streets between Fuk Lo Tsun Road and Nam Kok Road. Kowloon City offers an exciting vibe and is one of the best areas to get a taste of the locals' lifestyle.
Boasting one of the best wet markets, you will see chauffeur-driven cars lined up outside, waiting for the wealthy tai-tais while they hand-pick the very best ingredients for the family meal.
Eat at Cha Chaan Teng
Found on almost every corner of Hong Kong, these fast-food eateries offer delicacies that are extremely popular for afternoon snacks such as HK-style French toast, red bean ice and scrambled egg sandwiches. Not to be missed!
Dragon's Back Hiking Trail
Start hiking at Wong Nai Chung Gap, where the road from Central to the south side of the island cuts through the mountains.
The hike runs through the popular village of Stanley on the southern coast, with its many restaurants, bars and the famous Stanley Market.
The trail follows the western edge of the Tai Tam Country Park and provides spectacular views over Deepwater Bay and Repulse Bay.
When you arrive at Shek O beach after a three-hour hike, reward yourself with Black Sheep's freshly baked pizza and seafood (G/F, 330 Shek O Village).
SoHo and PoHo Walk
Explore PMQ, Hong Kong's hottest destination for home-grown brands, and visit the young, creative hoods of PoHo and Tai Ping Shan Street, which also boast a colourful history.
13. Queenstown
Explore
World-class 360° views are your reward for a three-hour climb up Ben Lomond Peak. There is nothing like climbing mountains.
Drink
Have a Thai Margarita and appetisers at The Blue Door. This 1870s bar takes you back to the Otago gold rush.
Eat
Whether dining for two or 20, ask for a private room at Botswana Butchery.
Delicious, intimate, and top-quality locally sourced ingredients.
14. Venice
Population:
264,580
Best known for:
Its canals, its gondolas, churches, and romantic history.
Did you know?
Apart from a gondola on the Grand Canal, the best way to get around Venice is on foot, turning this way and that down any number of skinny, cobblestoned streets.
This is how you discover places like Dal Moro's, a hole-in-the-wall selling just about the best fresh pasta in town for next to nothing.
Choose the pasta and sauce you want, pay and then head to a little window in the side where your order will appear steaming hot in a neat take away container.
Hard to find but well worth it.
15. Cape Town
Galleries
SMITH Gallery is one of the most exciting new additions to the city and all the galleries in town stay open late on the first Thursday of every month.
This cultural evening has turned into something of a party night.
Markets
Cape Town's markets have to be among the best in the world. Don't miss the charming Old Biscuit Mill and Oranjezicht City Farm. South African Market on Bree will help you get non-touristy tourist things.
Eat and drink
The Power & The Glory in Tamboerskloof; it'll keep drawing you back. A new taco place, El Burro Taqueria across the road is another reason not to leave the area.
If you do, you'll find all you want on Bree Street, with new places popping up weekly. For peanut butter, syrup and bacon croissants that have the locals flocking, try Jason's.
Experiences
Climbing Lion's Head is an institution, especially when you can see the sun set and a full moon rise at the same time; Kloof Corner on the slopes of Table Mountain is a shorter walk on a better path, allowing you to haul up more sun-downers; and Kaskazi Kayaks do guided trips.
Although they can't guarantee sightings of whales, dolphins and penguins around your boat, it is extremely common.
16. Los Angeles
West Hollywood
West Hollywood is a walker's paradise and the perfect place to enjoy a few car-free days in the heart of LA. It's a real kicker to start the day with a cold-brew coffee from Alfred Coffee 2 Go.
Strolling down Melrose also gives you the chance to check out some of the cool stores in the West Hollywood Design District like Kitson and Rag & Bone.
You can end your day at E.P. & L.P. is a great way to unwind and enjoy some Asian fare with one of the best views of WeHo and the Hollywood Hills.
17. Vancouver
The Vancouver Art Gallery's Cafe
At this delightfully tranquil cafe, you can relax among greenery and flowers while classical music plays in the background and, in summer, local acts take to the stage.
Rennie Collection at Wing Sang
An ultra-cool gallery in historic Chinatown's oldest building.
Cafe Medina
Hands-down the city's best brunch spot, Medina dishes up killer Mediterranean-inspired fare, including melt-in-your-mouth Belgian waffles with equally drool-worthy toppings.
Railtown
Main Street separates trendy Gastown from Railtown's old-school warehouses and train tracks – the hood is fast transforming into a thriving scene for creative professionals.
Former warehouses and factories are giving way to hot restaurants, fashion studios and offices for high-tech firms, and the area is only becoming cooler by the day.
18. Barcelona
Barcelona's charm and culture can be found in its many markets, from fresh food to flea. Some of the best are:
Ninot
Full of colour, flavours, texture and fun, there are a lot more locals here (and fewer tourists) than Mercado de La Boqueria on Las Ramblas.
Concepció Flower Market
One of the oldest markets in the city, built in 1888 in the lovely Eixample District, Concepció overflows with lush greenery and heady blooms day and night.
Sant Antoni
Filled with locals, this is one of the biggest markets in the city where you can buy all kinds of collectables and second-hand goods in the outer ring and fresh produce at its heart.
Mercat dels Encants
Beloved of Barcelonès, everything is sold here: new to old; second-hand and antique; clothes and food.
19. Honolulu
Shangri-La Museum of Island Art, Culture & Design
Doris Duke's ocean-front palace is the most incredible museum you will ever visit. Even if you are not interested in Islamic Art, the serene location alone is worth it.
Morning Glass
The best spot on the island to grab a flat white and have lunch away from the bustle of Waikiki.
Chinatown
If you're looking for a cocktail, head to the former red light district. Hotel Street is packed with bars and diners. Try Manifest, Lucky Belly, and Livestock Tavern.
Makapuu
A 20-minute drive from Waikiki, Makapuu is surrounded by sea cliffs and is one of the most gorgeous beaches on Oahu.
20. Prague
Population:
1.2 million
Best known for:
Prague got its nickname the 'City of a Hundred Spires' back in the 19th century from Czech writer Josef Hormayer. Allegedly, mathematician Bernard Bolzano wanted to check this statement and counted up to 103. But a more recent count came to more than a thousand.
Did you know?
Prague was the only Central European city that largely escaped bombing during WWII because Hitler loved its beautiful architecture and had it in mind for Nazi Europe's art capital.
However, towards the end of the war, on 14 February 1945, US bombers mistook Prague for Dresden and inadvertently bombed it.
21. Bangkok
Population:
8.2 million
Or Tor Kor Market
Wander through aisles of fresh fruit and seafood before settling down at a table to eat juicy pork satay, spicy curries and noodle soup from the dozens of food stalls.
Lumphini Park
Dawn or dusk are the best times for a walk or jog through this downtown green haven, but if you really want to get involved, join locals doing the daily free aerobics class at 6 PM (Pathum Wan).
If you're short on time or not confident eating street food, then the next best thing is this local food court. Noodles, curries, fried chicken, papaya salad, mango sticky rice… it's all here in one spot!
Chao Praya River
Hop on a Chao Praya express boat and see Bangkok from the water.
It will give you a new outlook on a city that was once called the Venice of the East.
Paste
It's not often that the fine-dining Thai restaurants of Bangkok hit the mark, but Paste is blowing it out of the water with innovative, surprising and yet authentic flavours.
22. Rio De Janeiro
Population:
6.3 million
Best known for:
Aside from the sprawling beaches, Rio sure knows how to party. The outrageous carnival features samba, flashy costumes and parade floats over a wild five-day celebration; the largest in the world.
Did you know?
To see the real Rio, you have to leave Copacabana Beach behind and get out into a favela, one of the city's sprawling shanty towns. Rio's favelas are perhaps Brazil's most famous, and beautiful, with old, paved streets and colourful, ramshackle houses bursting with Brazilian culture and food.
A safe way to see this authentic slice of Rio is to hire a guide and take a walking tour from the top of the largest favela, Rocinha, to the bottom. Along the way, you'll see how most of the city goes about its daily life and maybe stop for a drink at a local 'buteco'.
What many don't know is that the most breathtaking views of Rio are to be had from one of Rocinha's many terraces.
23. San Francisco
Population:
837,442
Best known for:
The Golden Gate Bridge, the Bay and Alcatraz.
Did you know?
The best way to get a true sense of the scale of the Golden Gate Bridge is to ride across it on a bike. Start at Aquatic Park in Fisherman's Wharf and then head onto the National Bike Park, passing through Fort Mason, the Marina and Presidio National Park, before reaching the bridge itself.
The bridge takes roughly 10 to 15 minutes to cycle across, before heading downhill into Sausalito, a pretty town of shops and seafood restaurants on the water. Once you've had a rest and a bite to eat, the best way to get back to where you started from is to take a Golden Gate Transit ferry, bike and all.
The ride will take about 20 minutes and is another chance at sightseeing, taking in the Golden Gate Bridge, Alcatraz, Angel Island, and the San Francisco skyline.
Blazing Saddles Bike Rentals & Tours' three-hour Golden Gate Bridge Guided Tour cost $55 for adults and just $35 for children. If you would rather chart your course around the neighbourhoods and suburbs of San Francisco, you could always hire a tandem bike (Blazing Saddles offers these for hire too) and head off to explore.
But be warned: avoid Lombard Street, one of the world's most bendy roads and also Filbert Street, the steepest hill in the city.
24. Amsterdam
Population:
1.3 million
Best known for:
The Venice of the North is lined with canals that wind their way through streets of quaint old merchants' houses, while its galleries are world-renowned, featuring the finest works from Dutch masters Rembrandt and Van Gogh.
Did you know?
What better way to get a feel for a city than a flea market; a place where locals come to sell all their unusual bits and bobs, unwanted or otherwise.
Open Monday to Saturday, the 300-plus stores of the Waterlooplein Flea Market are where to find treasures like classic cameras, old leather bicycle seats, vintage clothes, silverware and period biscuit tins.
While there are the famous flower market and any number of farmer's markets to peruse, Waterlooplein is well worth swinging by to find that strange something from the annals of Europe's past you never knew you needed.
25. Vienna
Population:
1.7 million
Vienna Heuriges (wine taverns)
Enjoying the local wine during spring and summer is a true Viennese experience.
It helps that the wine often costs less than $3 a glass and is unlikely to give you a headache the next day, especially if consumed with some of the traditional food on offer.
I recommend Weinbau Hermann and Heuriger Leitner.
The Donau (Danube)
With a small tributary running through the city centre, the Donau is a popular place to hang out, especially during the summer months where there are a number of beach bars to enjoy (try Tel Aviv Beach Bar).
A man-made island separates the Donau just to the north of the city, forming a 21-kilometre stretch of parkland from where you can swim. Alte Donau (Old Danube) has picturesque swimming and grilling spots.
The Seventh district
This district is the epitome of cool; it's an edgy place with an abundance of small independent boutique shops, bars and restaurants.
The Inner Ring is where to tick off the sights. You don't need a map; just wander, explore and enjoy. Stop by Cafe de L'Europe – it always has a good vibe.
MuseumsQuartier
This quarter, 60,000 square metres, in fact, is where world-class museums lie within walking distance of each other.
In the winter months it doubles as a Christmas market, while in the summer, it's a meeting place for the city's youth, where on any night of the week you will find people sitting around talking and relaxing.
Check out Leopold Museum's exhibition of Viennese Art Noveau, led by its huge collection of Klimt. It also doubles as a wicked hip hop bar on weekends!
26. Las Vegas
Population:
603,488
Best known for:
Sin City's famous Strip is its dynamic heart, where everything is big and bright – behemoth hotels, shopping malls and replicas of famous world landmarks are wedged between the neon lights of glitzy casinos that beckon travellers to put everything on the table.
Did you know?
Fancy yourself a nostalgia buff? Head to the Neon Museum – a collection of more than 150 neon signs that have been retired from iconic casinos such as the Sahara, Stardust, Riviera and the Golden Nugget, ranging from the 1930s to the present.
Behind most signs is a unique story about the person who created it, where and when it was made and its role in Vegas's colourful history. The museum is only accessible via a guided tour – pick the night-time one to see the signs all lit up!
27. Phuket
Population:
378,364
Best known for:
Beaches, baby! Thailand's largest island (or Koh) is an uber popular tropical destination for Aussies. In fact, up to 25,000 visitors each month. Yikes!
Did you know?
Most of those tourists congregate around Patong, Karon and Kata beaches.
If you want more peace hop on a longtail boat from December to June (about $35–40) to Freedom Beach. Nestled in a gorgeous bay, this secluded beach has powdery white sand, turquoise water, great snorkelling and a few small restaurants.
28. Florence
Population:
361,679
Best known for:
Culture and romance and beauty and David.
Did you know?
While the Uffizi Gallery and the Academia are the most popular art galleries in the Tuscan city of Florence (queues at both can take hours to get through), there is a dizzying amount of art on display (look up the Stendhal Syndrome), much of which can be found in smaller and much less crowded churches and museums.
The Museo dell' Opera del Duomo is filled with sculptures that once packed the Duomo and Baptistery next door.
The Horne Museum is the home of the late Herbert Percy Horne, a Victorian Englishman who moved to Florence and filled his home with art by the likes of Giotto and Giambologna, which is on display along with furniture from the period.
The Galleria Costume in Palazzina della Meridiana in the Pitti Palace is home to some 6000 pieces of clothing and fashion accessories dating from the 18th century to the present day, including the funeral clothes of Grand Duke Cosimo I de' Medici and his wife, Eleonor of Toledo.
29. Shanghai
Population:
14.3 million
The Shanghai Circus
It has daily shows, and the last act of the show involves motorbikes; it's mind-blowing.
Eat at Lost Heaven
A local favourite Chinese diner; there is a touristy one by the Bund and one deep inside the former French Concession.
Drinks at Tomatito
Tomatito, which just celebrated its one-year anniversary, is in a courtyard filled with bars – a brewery, cocktail bar, wine bar… this is heaven!
It's not unknown nor famous, but the irony is that it's an illegal museum that retraces the story of communist China through propaganda posters located in the basement of a residential building. A must-see in case of bad weather.
The former French Concession
A great place to get lost. Aim for Yongkang Road, the new bar street, and let the adventure begin.
30. Budapest
Population:
1.7 million
Best known for:
Split by the River Danube, Budapest lies in two parts, with hilly Buda on one side and the plains of Pest on the other. The city has an abundance of hot springs that have been turned into bathhouses for the pleasure of locals and visitors alike.
Did you know?
The deprivation of Budapest's post-war years has given rise to something very special indeed. Dotted among its bullet hole-ridden Baroque buildings are some of the finest drinking holes you'll ever visit.
Some establishments have even sprung up in the dilapidated buildings of the old Jewish Quarter on the Pest side. These hip 'ruin bars' have all been fashioned by Hungarian hipsters with salvaged furniture, reclaimed curio items and a healthy number of beer pumps.
Try the renowned Szimpla Kert, where you can sit in an old Trabant car, or the '80s retro feel of Kertem's garden.
31. Dubrovnik
Population:
49,000
Best known for:
Its formidable walled exterior that encloses and protects the charming Old Town within.
Did you know?
During the Balkans War in the early 1990s, the city fought off a nine-month Serbian-Montenegrin siege.
Walking the streets today, gelato in hand, the past is all but forgotten, but if you pay attention you can see the scars: terracotta roof tiles and grey stone that looks newer than neighbouring materials installed to fix the damage done during the conflict.
32. Buenos Aires
Population:
2.8 million
Eat
Restaurant El Cuartito (very much Porteño style), Floreria Atlantico, and Hidden library.
Visit Malba
The Museum of Latin American Art of Buenos Aires is brilliant.
Konex is really good for alternative shows and theatre. On Mondays, they have La Bomba de Tiempo (The Time Bomb), and amazing percussion.
Live like a local
See a fùtbol game at the Boca Stadium.
33. Muscat
Known for its evocative position at the edge of the sea and the desert, one of the best ways to see the beating heart of this picturesque city is to join the shawarma rush in the afternoon and evening.
Locals join jovial, chatty queues at cafes, kitchens and kiosks across the city to partake of the local delicacy of marinated meat, yoghurt, garlic paste and salad.
34. Abu Dhabi
Population:
1.5 million
Best known for:
It's oil and airline (Etihad).
Did you know?
The capital of the UAE is reinventing itself as a cultural hot spot, commissioning architectural giants to create world-best buildings.
Frank Gehry is set to create a new Guggenheim, Lord Norman Foster is working on the Zayed National Museum, which will feature 500 artefacts from the British Museum when it opens, and Jean Nouvel has designed the Louvre in Abu Dhabi.
35. Auckland
Britomart
Following an edgy makeover, Britomart is one of the stars of Auckland's dining scene.
The superb food from this eclectic and hip collection of cafes, bars and restaurants is complemented by funky new fit-outs, from a revamped industrial garage to minimalist modern spaces.
Federal Street
This district is Auckland's newest foodie precinct, featuring more than 20 bars and eateries, a number of them led by internationally renowned chefs including Al Brown, Peter Gordon, Sean Connolly and Nic Watt.
There's authentic tapas at Bellota, NYC style Federal Federal Delicatessen and contemporary NZ food at The Grill.
Ponsonby
This inner-city suburb epitomises Auckland's urban style. Enduring favourites sit alongside stylish new cafes and restaurants, including those in popular Ponsonby Central, a laneway of street vendor-style eateries and an organic produce market.
Food Markets
On Saturdays and Sundays, La Cigale French Market in Parnell features pastries, meats, cheeses, preserves and more.
North of Auckland is Matakana Village Farmers' Market on Saturdays, another great place to pick up artisan cheeses, Italian meats, organic chocolate, chutneys and craft beer.
36. Edinburgh
Population:
492,680
The city:
Hoot The Redeemer bar features Señor Scoop, alcoholic ice-cream in a range of flavours, and they also have alcoholic slushies!
You'll find the claw game pinch n' sip (you grab flavours, take them to the bar, and one of the bartenders will create you a cocktail using the flavour and a spirit of your choice) and loos covered in the pages from 50 Shades Of Grey.
There's a 1950s fun fair theme and I guarantee you will have seen nothing of the sort before!
Panda & Sons is a two-year-old award-winning cocktail speakeasy, hidden behind a barbershop front and run by a family of Pandas.
The Balmoral Hotel Whisky Bar is a members-only club that allows non-members to enjoy dinner and a dram at its Queen Street venue.
SMWS, an Edinburgh and now worldwide institution, is known for not labelling any of its hundreds of whiskies by name, only by distillery, cask and bottle number, meaning it's all about the taste.
Timberyard, a solid favourite since opening in 2013, grows and makes its own wherever it can. The venue is an old timberyard, meaning it's full of atmosphere and comes with a secret inner courtyard, perfect for a pre-meal cocktail (made using only homemade syrups, of course).
Gardener's Cottage is housed in a historic building located in Royal Terrace Gardens at the foot of Calton Hill in the heart of Edinburgh's World Heritage Site. Originally the cottage for the gardener, this B-listed building is now home to a restaurant committed to creating and serving excellent food using the best seasonal, local produce, while nurturing sustainable and mutually beneficial relationships with the local community and local producers.
The Witchery is one of Edinburgh's staples, located a stone's throw from the castle and accompanied by luxury rooms.
Aizle serves out-of-this-world tasting menus paired with wine and cocktails. This brand new opening is one to watch.
37. St. Petersberg
Population:
5 million
Best known for:
The legendary State Hermitage Museum, or the Winter Palace, was historically the main residence of the Russian Tsars.
Marvellously situated on the bank of the Neva River, this three-storey palace has a large collection of art, 11 years' worth of viewing to be precise, given only a minute at each display.
Did you know?
There aren't many cities in the world that have weeks of endless daylight.
Thanks to its extreme northerly position, from 11 June to 2 July St Petersburg becomes an insomniac's dream as the sun never sets. Known as the season of the midnight sun, it's celebrated with the White Nights Festival.
This showcases classical ballet and opera and culminates in the traditional Scarlet Sails celebration.
If you do visit during this time, be wary of the time; at 1 AM the bridges are raised to allow ships to pass along the Neva and there's no way to get from one side to the other for hours. It could be a long wait!
38. Seattle
Population:
650,000
Best known for:
Coffee, the Space Needle and the weather.
Did you know?
Washington's biggest city is credited as the birthplace of modern cafe culture – Starbucks opened its first outlet here in 1971. Drink where the locals do: Victrola Coffee Roasters at Pike Place host weekly cuppings; Milstead & Co has earned a reputation that goes beyond its loyal local clientele; Lost Lake Cafe has a funky diner feel and serves coffee 24-hours a day; or take a trip down memory lane to the original Starbucks, which is still at its Pike Place location.
39. Wellington
Hold onto your hats in 'Windy Wellington', as some like to call it.
This compact city is full to the brim. Colourful houses perched on the surrounding hills look down on a working harbour, sandy beaches, and vibrant hospitality scene with a serious appreciation for craft beer.
40. Mexico City
Population:
8.8 million
Best known for:
Tacos and tequila.
Did you know?
The house that artist Frida Kahlo once lived in at 247 London Street is now one of the most beloved museums in the city, with more locals visiting than foreigners.
Known as The Blue House (Casa Azul), it was converted into a museum in 1958, four years after the artist's death.
Born in the same house on July 6, 1907, in the area of Coyocoán, Kahlo was one of the most celebrated Latin American artists of the 20th century, a friend of Leon Trotsky and the wife of Mexican muralist Diego Rivera.
Kahlo's life was marked by tragedy: she contracted polio as a child, and in 1925 she was impaled by a steel handrail after the bus she was travelling on collided with a streetcar.
The accident and the permanent injuries she was left with (she wore a back brace for the rest of her life) would inform many of her works, including some of her most confronting and vivid self-portraits.
The Blue House now contains a number of Kahlo's most famous works, including Viva la Vida and Frida and caesarean section, as well as many personal items still in place in her bedroom, the kitchen and her study.
41. Kuala Lumpur
Population:
1.5 million
Best known for:
The Petronas Twin Towers.
Did you know?
Food is a big deal in Malaysia, from the durian that locals love to eat despite its pungent odour (it is not unheard of to see the fruit dangling out of the window of a car because it's too stinky to be inside) to the hot noodle dish char kway teow, the essential ingredient of which is a slightly burnt, smoky flavour known as the breath of the wok.
42. Lisbon
Population:
530,847
Best known for:
The imposing São Jorge Castle, soft pastel-coloured buildings, winding backstreets, and retro yellow trams.
Did you know?
You can't say you've been to Lisbon, nay Portugal, if you haven't sampled some of the best cake on the planet.
Pastel de nata, a Portuguese egg-based tart is a delicious bite-sized pastry you can pick up from any bakers in the city.
43. Marrakesh
Shop
There's only one place to shop for clothes, Aya's, in the Mellah next to the restaurant Tangia.
Nawal is the most adorable stylist. If her shop doesn't have your size, she will take your measurements and mail the impeccably tailored result to you.
Linen kaftan, shirts, dresses, hand-made and hand-embroidered. A hidden gem.
Also, don't miss Marrakshi Life, a very nice shop created by an American artist, below the restaurant Terrasse des Epices in the Souk Cherifia.
Eat
When shopping in the souks, there's one place for lunch, drinks, snacks and also for dinner, Cafe Nomad.
Stay
My hotel, Jnane Tamsna has beautiful gardens, a pool and a gallery.
44. Munich
Population:
1.3 million
Best known for:
Bavaria's capital is famous for its lederhosen and dirndls, sausages and pretzels, and, of course, that rowdy annual bier drinking event Oktoberfest.
Did you know?
The city's official name is München, which means 'home of the monks' stemming from a monastery founded here in the 8th century.
It was actually monks who started the traditions of beer (bier) brewing in Munich in the 13th century.
During periods of fasting (such as Lent) they would brew thick, dark beer as a means of fending off hunger.
45. Cairo
Population:
12 million
Best known for:
Those magnificent pyramids.
Did you know?
If the crowds and hawkers at Giza don't appeal you can get your fill of pyramids at the much quieter Saqqara, 30 kilometres from Cairo.
There are numerous pyramids here including the stepped Pyramid of Djoser, one of the oldest complete building complexes in history, and the dog catacombs where countless mummified animals were found during excavations in 2011, their purpose believed to be to pass the prayers of their owners onto the Gods.
46. Perth
Population:
1.8 million
Best known for:
Laidback and liveable, Australia's most western capital is loved for its wonderful weather and beautiful beaches.
Did you know?
The Beaufort Street Monday Night Markets has invigorated the neighbourhood of trendy Inglewood just in time for spring, encouraging locals to beat the Monday blues with a tasty bite from numerous food stalls spilling down the streets. The markets will tantalise your tastebuds every week and, best of all, save you doing the dishes.
47. Madrid
Yes, Madrid's soccer team ain't bad, and it's home to one of the most famous paintings in the world, Picasso's Guernica at Museo Reina Sofía, but not many know about the city's park Quinta de Los Molinos.
Visit in February and March to take a spectacular walk among thousands of almond trees in bloom.
48. Whistler
Population:
10,500
Best known for:
It's a powderhound's wonderland.
Did you know?
Sometimes summer in a ski resort feels like you are not quite getting the best of what's on offer. But go on one of bear expert Michael Allen's bear viewing tours during the warmer months and you'll see some of Whistler's 55 or so brown bears as well as other wildlife such as deer, coyote and hawks in their natural habitat.
49. Bath
Population:
176,000
Best known for:
Romans, the water, and Jane Austen.
Did you know?
Bath is such a delightful little city steeped in history – oh the wonder of the Roman Baths and the elegant charm of the Georgian architecture – and sheer Englishness.
Up until recently the bulk of accommodation was of the B&B persuasion (doilies and fat cats and shared bathrooms and all), but now The Gainsborough Bath Spa has arrived: built within two listed buildings with direct access to the mineral-rich waters the city has been celebrated for Millennia. And not a doily insight (if you miss them take tea at Bea's Vintage Tea Rooms).
50. Cusco
Population:
427,000
Best known for:
The gateway to Machu Picchu, Cusco was the capital of the Incan Empire.
Did you know?
Most people travel to the UNESCO World Heritage city to explore Incan history and tick Machu Picchu off the bucket list, but there's more to it than that.
Peruvian cuisine is a bit of a big deal at the moment, and there are plenty of places in the city to master it.
Cusco Culinary's classes include a visit to the San Pedro Markets and instruction in dishes such as Peruvian Fish Ceviche and cheese ice-cream, and how to mix Peru's signature cocktail, a Pisco Sour.
Also, try Cusco Dining at Marcelo Batata and Cusco Cooking.
51. Toronto
Population:
4 million
Best known for:
The pointy CN Tower which dominates the skyline.
Did you know?
Queen Street West is Toronto's hippest neighbourhood right now. Anchored by the Museum of Contemporary Canadian Art, the area is home to restaurants, bars, boutiques, design hotels (Soho House Toronto is located here) and some 300 or so galleries, as well as the requisite creative types.
You can get your fill of art in the great outdoors on Graffiti Alley, where the entire block is daubed.
52. Seoul
Population:
10 million
Best known for:
Seoul has a remarkable cityscape of ancient World Heritage-listed architecture and sparkling skyscrapers, an innovative tech-obsessed culture, amazing cuisine and fabulous street food (hello Korean BBQ), bustling markets, energetic nightlife and kooky K-Pop culture (Op, op, op, op).
Did you know?
Sitting between two palaces, Bukchon is a living village comprising around 900 hanoks (traditional Korean houses) that date back to the Joseon Dynasty (1392–1910).
It's one of the most beautiful districts in Seoul and has guesthouses, restaurants and tea houses to immerse yourself in Korean history and culture.
53. Boston
Arnold Arboretum
Founded in 1872 and designed by Frederick Law Olmsted, this is 280 acres of natural beauty that will make you doubt you're still standing within city limits. The blooming lilacs in May are a must-see (and smell!).
Sarma
Be prepared for an elaborate menu of Mediterranean small plates and cocktails that will blow you away with their exquisite flavours.
Lone Star Taco Bar
For delicious tacos and margaritas; it's the best atmosphere for a midday drink or a night out with friends.
Isabella Stuart Gardner Museum
Another must-see in Boston. Modelled after a 15th-century Venetian palace, this museum houses a world-class collection of art as well as a stunning garden courtyard that is always in bloom. Free entrance to anyone named Isabella!
54. Monaco
Population:
37,831
Best known for:
The Grand Prix, the casino and the royal family.
Did you know?
First thing's first: most people get the whole Monaco/Monte Carlo thing mixed up.
Monaco is the name of the country (the second smallest in the world after The Vatican), while Monte Carlo is one of its neighbourhoods/suburbs, the most famous one really where you'll find the Charles Garnier masterpiece that is The Casino de Monte-Carlo and the lovely Hotel de Paris.
While it may be small in size, Monaco makes up for this in glamour: the absolute best way to arrive into the principality is via helicopter from the nearby Aeroport Nice Cote d'Azur.
Upon disembarking from your international flight, you are delivered to the heliport and strapped in as the rotor roar above you.
The seven-minute journey takes you out over the waters of the Mediterranean and along the rugged coastline, peppered with beaches and mansions.
As it nears the landing heliport located on the water's edge, the sites of Monaco come into view including the Prince's Palace of Monaco, the stronghold of the reigning Grimaldi family since the 13th century.
55. Johannesburg
Markets
Try Neighbourgoods Market in Braamfontein held on Saturdays, Fourways Farmer's Market (Northern Suburbs) every Sunday, and the upmarket Market on Main (44 Stanley Avenue), which takes place on Sundays and the first Thursday night of every month.
Dining
The small suburb of Parkhurst in Jo'burg's north is one of the best dining destinations, with lots of cafes and restaurants. In Rosebank and Sandton, try Katzy's cigar bar and grill house, also in Rosebank is Assaggi, a great Italian restaurant.
DW eleven-13DW eleven-13 in Dunkeld is a great option for fine dining. Tashas in Rosebank is perfect for a casual lunch.
56. Kyoto
Population:
1.4 million
Best known for:
Buddhist temples, ancient wooden houses, zen rock gardens and geisha, all nestled within the confines of the neighbouring mountains.
Did you know?
After a day marvelling at Kyoto's many temples and gardens it's time to relax the way the Japanese do: by sitting in a public bath so hot it's only just bearable.
An hour at an 'onsen' will mean your legs will be ready to do it all again the next day, and there's a lot to cover with 17 World Heritage Sites to explore.
Onsens are dotted all over Japan, thanks to hot volcanic springs that deliver a steady supply of piping hot water; no trip to the country would be complete without having a soak in one.
The city centre Funaoka Onsen on Kuramaguchi-dōri is one of Kyoto's most celebrated.
Inside you'll find hot, warm and cold baths, an outdoor rock pool and a cypress-panelled tub.
And yes, you will have to abide by tradition and remove all of your clothes.
57. New Orleans
Art markets of New Orleans
On the last Saturday of the month in Palmer Park, there are great artists (usually 80 or more) and live music. It's not crazy busy but it does get a good turn out.
Thomas Mann Gallery
Located on Magazine Street, he makes really funky, interesting jewellery, and also features other jewellery designers.
Magazine Street
While well-known, Magazine Street also has some really funky hidden gems including the New Orleans jewellery designer Mignon Faget.
Cafe Degas
This cafe is a local favourite; it has a hip atmosphere and it gets super crowded with locals for brunch on the weekends.
58. Banff
Tucked away in the Rocky Mountains, this beautiful alpine resort town is best known as a winter wonderland, where young and adventurous powderhounds converge to make tracks on the three ski areas in Banff National Park, Norquay, Sunshine Village and Lake Louise.
59. Hanoi
Population:
1.2 million
Best known for:
Situated on the banks of the Red River, Hanoi is Vietnam's second-largest city and capital. In its heart, the centuries-old Old Quarter is a cultural hotspot.
Did you know?
Ancient forms of entertainment still exist in present-day Hanoi, one of these being water puppetry. Dating back to the 11th century, villagers would make good use of flooding rice paddy fields by standing waist-deep and entertaining each other with puppets.
The performance recounts Vietnamese folk tales and legends accompanied by traditional live instruments. Check out the Thang Long Puppet Theatre, which is regarded as the best in town.
60. Adelaide
Population:
1.2 million
Best known for:
Known as the 'City of Churches', Adelaide is adopting a more energetic personality. The festival calendar is growing, live-music is in demand and hipster bars are tucked away in laneways, slowly but surely outnumbering the spires.
Did you know?
The South Australian capital has been causing something of a stir of late, at an international level. Last year it was declared one of the top 10 cities in the world by Lonely Planet, coming in ninth.
This is thanks in part to its transformation into a food capital.
There are at least 40 food trucks cruising around serving everything from Moroccan to vegetarian and select local cheeses; you don't even have to set foot in the host of new restaurants springing up on Peel Street.
To cap it all is Adelaide Central Market, a huge space where over 80 vendors sell produce from the nearby Barossa Valley and Adelaide Hills.
61. Darwin
Australia's smallest capital is more than just crocs and outback heat. The city is a melting pot of 56 nationalities with a perky pulse and a laid-back tropical air.
It's the gateway to the Top End's fabulous national parks and landscapes, and a great dining scene and night markets.
62. Lima
Population:
1.7 million
Best known for:
It's huge – the third-largest city in the Americas, just behind São Paulo and Mexico City.
Did you know?
In such a vast city it is good to think local: Barranco is a must-visit neighbourhood, with a wealth of art, cafes and restaurants to experience among gorgeous, elegant historic mansions.
MAC Lima is a hulking construction concentrating on contemporary art from the 1950s onwards, while MATE Museo Mario Testino is the contemporary exhibition space of the Vogue photographer and Lima native, featuring visiting exhibitions and some of his most stunning fashion photography.
63. Ho Chi Minh
Population:
7.9 million
Best known for:
Ho Chi Minh City is a frenetic destination of contrasts: bustling alleyways, sleek skyscrapers, tasty street food, first-class dining venues, French Colonial architecture and reminders of the harrowing American War.
Did you know?
Move over Melbourne, coffee is huge here. Ever since its introduction by the French in the 19th century, coffee has become an everyday staple here, in particular, iced coffee served with sweetened condensed milk poured over ice.
And there are some pretty funky cafes serving it up too. Try i.d cafe, L'uisine (with locations all around the city), and M2C Cafe.
64. Miami
Population:
417,650
Best known for:
In the '20s, Miami was given the nickname, the Magic City because its population had rapidly grown, seemingly overnight.
Those who haven't been can be dissuaded by plastic fantastic preconceptions – bikini babes, rollerblades, palm trees, golden sands, multi-million dollar speed boats, cocktails with little umbrellas…
But a host of hip hotels (The EDITION, The Confidante and the Metropolitan by COMO come to mind) and restaurants have made an appearance in recent times, bringing a wave of sophistication to Miami that has nothing to do with Spring Break.
Did you know?
Once a run-down warehouse district, The Wynwood Walls is now an uber-cool art district, with more than 7400 square metres of street art.
Each year the display grows – it has seen more than 50 artists from 16 countries worldwide.
65. Oslo
Population:
624,000
Best known for:
Snow and Vikings
Did you know?
Oslo is undergoing a massive renewal program, as the skyline of the city is transformed by stunning new architectural projects. Two new neighbourhoods have already been added – Tjuvholmen and Vulkan – and there's plenty more to come.
Lambda will be a new museum to house Edvard Munch's works (set to open in 2020); the National Museum will focus on arts, crafts and design; the Deichman Library is considered one of the most modern libraries in Europe.
Fjord City will transform the waterfront of the city, with Lambda and The Deichman Library to be housed in the new area of Bjorvika.
66. Orlando
Population:
255,483
Best known for:
Its giant theme parks.
Did you know?
There are 12 theme parks in Orlando, but to see how the locals live you need to visit two parks without rides.
Thornton Park in downtown Orlando is the 'green heart' of the city with the weekly Eola Street Markets and buzzy Washington Street to explore; Winter Park is a schmoozy neighbourhood, with the highest concentration of cafes and boutiques along Park Avenue.
67. Milan
Da Rita e Antonio Ristorante
You (hopefully) won't see any fashion types in this low key eatery, a favourite with local restaurant workers who are in the know about what may be the best pizza in Milan.
Navigli
The restaurants here are jostling for position with more hipster style cafes and eateries, and the fashion and furniture boutiques are worth a browse.
Pellini
The original jewellery store established by Donatella Pellini is a delight to visit, with an abundance of colourful, original creations. A Pellini beaded necklace is always a gorgeous investment.
68. Jaipur
Population:
3 million
Best known for:
Being pink!
Did you know?
While the city is famed for its ornate palaces (you can stay at the Taj Rambagh Palace) and hill forts such as the sublime Amber Fort, one of the quirkiest attractions of the city is Jantar Mantar, one of five outdoor observatories built by Maharaja Jai Singh II between 1727 and 1734.
Now a UNESCO World Heritage Site, each of the 20 fixed constructions, with their sharp almost modern geometric lines, has a specific function for astronomical measurement, from measuring time to tracking the constellations.
And in a city bustling with people and colour and noise, it is a relatively quiet respite in which to spend a few hours.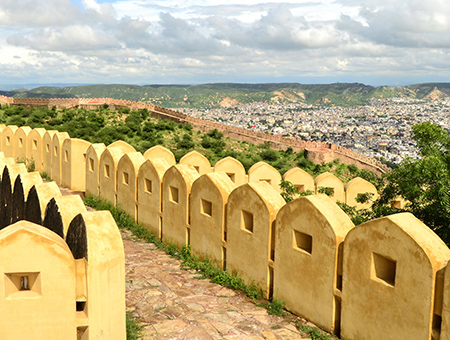 Jaipur, India
69. Zurich
Shopping, Restaurants, Bars & Culture
Im Viadukt has them all in one place. The best cultural event: Theaterspektakel.
Eat
For casual food with a great view go to the rooftop of Pumpstation and for a hint of class, head to the fine dining establishment, Razzia.
Stay
The best boutique accommodation is at Hotel Helvetia, and the best hotel with a view is the Sorell Hotel Zürichberg.
Drink
The best place for a hot chocolate (in the historic town) is Cafe & Confiserie 1842.
Explore
And when friends visiting from abroad want to explore the city in a different way I recommend Foxtrail.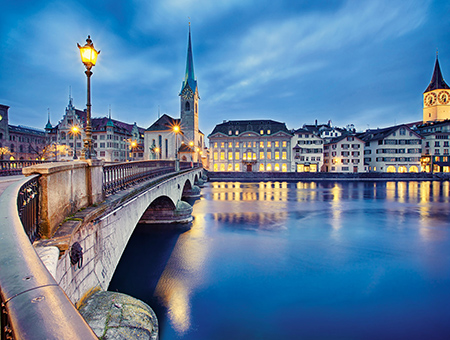 Zurich, Switzerland
70. Austin
Population:
885,400
Best known for:
South By Southwest (SXSW) music and film festival.
Did you know?
Austin is the most un-Texas city in Texas, with a plethora of green open public spaces, recycling initiatives and enviro projects; and protests against big condo developments.
The second-fastest growing city in the US population-wise, it has a cool vibe that plays out in the way the locals eat, drink and have fun: people don't mind lining up around here for a new foodie experience, in fact waiting in line is part of the Austin social scene.
Food trucks are massively hip, with around 600 in the city. Franklin BBQ started as a food truck but is now a restaurant where you can expect a queue every single day until the brisket and pulled pork runs out; bungalow bars are still big here, particularly along Rainey Street, where little houses are converted into bars (think backyards and ping pong tables and drinking on the porch).
While SXSW is one of the country's premier music and film festivals, there are copious venues alive every single night with music, with the ones along 6th Street humming with everything from jazz to rock to progressive on offer. While on the other end, watch all the latest short and indie films, and maybe catch a featured speaker event.
There's even live music at the airport!
71. Dublin
Population:
527,612
Best known for:
Irish Whiskey, Guinness, U2, historic castles, the River Liffey and its 23 bridges, home to the craic! Yes, we're talking about Dublin, a city full of character and characters, friendly locals who love a chat (if you can understand them), and an intriguing 1000-year-old history.
Did you know?
In 2010 Dublin was named a UNESCO City of Literature for its synonymy with literary greats such as Samuel Beckett, Oscar Wilde and James Joyce.
It is said that some of their best works were dreamt up while they were drinking in Dublin's watering holes – and you can visit these establishments with Dublin Literary Pub Crawl.
The tour, which includes professional actors performing the works of Dublin's most famous writers between pints, was ranked No.4 in The Sunday Times (UK) world's 50 best walks.
72. Helsinki
Population:
612,664
Best known for:
For design tragics, the Alvar Aalto Museum is tantamount to a pilgrimage.
Designed by the man himself and completed in 1973, it sits close to a number of his other designs – The Museum of Central Finland and the University of Jyväskylä – forming an enclave of brilliant architecture, of which the museum conducts a walking tour.
73. Brisbane
Population:
2.1 million
Best known for:
Despite being branded a 'big country town', Brisbane is a vibrant river city that is on its way up.
Clustered onto the banks of Brisbane River are bustling cafes, an energetic nightlife and the South Bank cultural precinct home to institutions such as Queensland Museum and Sciencentre.
Did you know?
No trip to Brissie would be complete without a visit to its ultra-cool neighbourhood Fortitude Valley. Once the grungy, rock capital of the city, if not the country, the tired and dated entertainment district has reinvented itself with hip bars and coffee shops, designer boutiques, great al fresco drinking and dining.
Our top picks: Winn Lane for ultra-cute outlets and The Garden Bar, a rooftop bar where you can enter the establishment from a swinging bookcase.
74. Chicago
Population:
2.8 million
Best known for:
Barack Obama, Oprah, wind.
Did you know?
Chicago is a big, brash proposition with a fertile theatre scene and any number of cool inner-city neighbourhoods (try Wicker Park and Pilsen), but one of the best bits can actually be found in the suburbs. West of the city centre, Oak Park has the largest concentration of Frank Lloyd Wright design in the world.
The celebrated architect was a local; you can take a tour of his home and studio and then set out to wander the neighbourhood to see his work.
75. Christchurch
Population:
366,100
Best known for:
New Zealand's Garden City is the gateway to the South Island but has been marred by recent earthquakes.
Did you know?
Following the devastation of the 2010 and 2011 earthquakes, the city has re-emerged strong and vibrant with the arrival of funky transitional art and culture projects.
Visitors can still enjoy the tranquillity of the Botanic Gardens or take a guided bike tour to explore the varying landscapes of the city.
The dining scene has also seen a rapid transformation. Japanese lovers should visit Kinji Japanese Restaurant to try their delicious sweet miso-glazed eggplant with cheese gratin.
Finish your day with a visit to The Institution, a cosy craft beer and cocktail bar on New Regent Street.
76. San Sebastian
Population:
186,126
Best known for:
This charming coastal city in northern Spain's Basque region is adored by loyal visitors for its relaxed seaside vibe, gorgeous surfing beaches, and delectable pintxo (tapas) bars dotting the streets.
Parte Vieja (Old Town).
Just a short 20 kilometres from the French border, San Sebastian exudes an international vibe. Its acclaimed annual San Sebastian Film Festival, held in September, draws visitors from around the globe.
Did you know?
The city is home to not one but SEVEN Michelin star restaurants including three of Spain's highest-ranked three-star Michelin restaurants.
A stand-out is Mugaritz, considered one of the best restaurants in the world.
77. Bruges
Population:
118,000
Best known for:
Straight out of a fairytale, Bruges is all cobbled streets and meandering canals; horse-drawn carriages navigate the city, surrounded by Medieval buildings that have been converted into restaurants and bars where ultra-strong Belgian beers are proudly flowing.
To escape the tourists, hire a bike and cycle along a canal to the pretty little village of Damme.
78. Montreal
Population:
1.68 million
Best known for:
Cold winters and the great outdoors.
Did you know?
Given you are in the heart of French Canada in these parts it seems fitting to talk about wine, and specifically the local speciality, ice wine, made from grapes that are frozen on the vine.
There are a number of tours that take in the wine country between Montreal and Quebec and allow you to taste this most Canadian of tipple, which presents much like a dessert wine.
79. Nice
Population:
343,304
Best known for:
The Promenade des Anglais, a broad and picturesque seaside walk. Curving along the azure coastline, it stretches from the airport towards the old historic region of the town, known as Quai des Etats Unis.
Boasting the title of second-largest French city on the Mediterranean coast, Nice is a buzzing town of Baroque architecture, alfresco cafe culture, upmarket shopping districts, historic laneways and is within an arm's reach of the ultra-glam coastal strip of Monaco.
Did you know?
An archaeological site known as Terra Amata in Nice dates back 400,000 years and documents some of the first evidence of fire-making and habitat building.
80. Stockholm
Djurgården
The world's first national city park is not only home to many of Stockholm's top attractions, amusement parks, restaurants and art galleries, it is also a green oasis.
Vasa Museum
The royal warship Vasa sank on her maiden voyage in 1628. Discovered in 1956, she was raised and the museum built around her. She was almost perfectly preserved, due to the brackish waters of the Baltic, and is an impressive sight!
Fotografiska
The Swedish Museum of Photography has had some amazing exhibitions since they opened in 2010 including Robert Mapplethorpe, Annie Leibovitz and Henri Cartier-Bresson. There's also a top-rated restaurant!
Gastrologik
There are several great restaurants in Stockholm where you can sample New Nordic cuisine, but one of the best is Gastrologik.
ABBA The Museum
How can you come to Stockholm without visiting ABBA The Museum? You can film yourself dancing with ABBA holograms and record your own song, as well as see their clothes and learn about the super band's history.
Stockholm archipelago
During summer there are many boats between the some 30,000 islands, both for tourists and for Swedes getting to their summer homes.
81. Beijing
The Great Wall without the crowds
Areas such as Simatai or Jinshanling are not visited as much and therefore have fewer tourists. Also, the Huanghuacheng area is a particularly scenic area of the wall that can be seen by boat.
HouHai Lake
HouHai Lake is in the central Hutong area of Beijing. Surrounding the lake converted houses give way to a myriad of restaurants, cafes and teahouses. Explore the alleys, home to hidden shops, by rickshaw.
You'll also find prime examples of historical architecture: Prince Gong's mansion and the former residence of Song Qing Ling.
Drum Tower and Bell Tower
The Drum Tower (Gu Lou), and the Bell Tower (Zhong Lou) once dominated the city's skyline. Originally used as musical instruments they are now historical relics of a time gone by – but if you are lucky you might catch one of the daily performances at the Drum Tower.
The square between both towers is an area for locals to gather and practice Tai Chi, play cards or dance.
Wangfujing Night Food Street
These night markets are home to about 100 stalls selling a variety of foods including deep fried crickets, centipede, lizards as well as some of the more recognisable Chinese cuisine.
Panjiayuan Market located on the 3rd Ring Road
This is the largest and most popular market for locals, selling a variety of goods such as antiques, crafts, calligraphy, paintings, writing brushes, musical instruments, porcelain, furniture and a lot more!
82. Lyon
Population:
485,000
Best known for:
Its history and its architecture.
Did you know?
The absolute best way to see any city is with a local, and with the Lyon City Greeters program it's a cinch: you register, let them know your interests and you are matched with one of 75 local volunteers aged 19 to 75 who will show you places off-the-beaten-track as only a true Lyonnaise can. Oh, and it's totally free!
83. Santiago
Population:
5.13 million
Best known for:
Encircled by the snowy peaks of the Andes, Chile's capital is a metropolitan gem and home to stunning Spanish colonial architecture centred on the famous Plaza de Armas.
Did you know?
Come evening, Plaza Nunoa is the place to be. This hip western corner moves at a more relaxed pace than the busy 'burbs of Bellavista and Providencia.
Among the many bars and restaurants, there's Club De Jazz De Santiago for late-night music and cocktails, and the hipsters have moved in with a growing number of micro-brewery pubs (try the craft cervezas at HBH); for a highly regarded Italian, head to Golfo di Napoli.
84. Hobart
Population:
217,973
Best known for:
Devils, tigers, food and history.
Did you know?
Dark Mofo is the hottest ticket on the island state, a dark, subversive arts festival taking place annually at MONA and further afield.
It attracts local and international creative luminaries by the likes of Marina Abramović, Patricia Piccinini, Antony & the Johnsons, and holds everything from art installations to the City of Hobart Dark Mofo Winter Feast to the Nude Solstice Swim.
85. Siem Reap
Population:
174,265
Best known for:
The Temples of Angkor – Angkor Wat, Ta Prohm, Angkor Thom, the Bayon and a whole list of smaller lesser known temples, which sprawl over 400 kilometres-square and date from the 9th to 15th century.
Did you know?
Travellers can be in real danger of being templed out. Luckily, if you scratch the surface, you'll find Siem Reap has much more to offer than these ancient structures (as magnificent as they are).
Take a boat trip on Tonle Sap Lake, which is the lifeblood to the nation, get a cheap massage, join in the frivolities of Pub Street, haggle at the night market, visit the Khmer Ceramics Centre, tuck into some delicious Khmer cuisine (such as the classic dish, fish amok), and stay at the luxurious Raffles Grand Hotel d'Angkor, a legendary hotel oozing old-world charm.
86. Havana
Best known for:
Until recently the capital of Cuba has been largely closed off to the world with America's 50-year-old embargo.
This has also meant the rich and compelling culture of the Caribbean city has been absolutely preserved, to the point where it's almost stuck in a '50s time warp.
Its eclectic (and somewhat ramshackle) architecture spans 600 years mixing all sorts of styles such as Moorish, Baroque, Art Deco and Neoclassical; pre-Cuban Revolution cars such as Buicks and Chevrolets line the streets; and locals are dressed in styles from traditional Cuban to Afro Cuban to 1950s-style western to modern western.
Did you know?
Havana's UNESCO World Heritage-listed Old Town is an absolute must-do but there's plenty more to this city, such as a day on the gorgeous palm-fringed beach Playas del Este or a wander along the Malecón, the city's eight-kilometre seaside drive, best done at sunset.
87. Copenhagen
Jægersborggade in the Nørrebro area
Lots of little shops and cafés, including the Michelin starred restaurant Relæ, and a brand new cactus shop for botanical lovers.
Kastrup Søbad at Amager Beach
Architect-made swim repos at the beach; it's beautiful in all seasons. Enjoy the architecture and sea views – you can see the Swedish coast from here.
Eat at Stedsans
An urban garden rooftop restaurant with local seasonal produce.
The Botanical garden
A lovely old greenhouse in the city centre surrounded by a nice botanic park.
Cinnober
A bookshop and gallery with a perfectly curated selection of stationery and art and design books. It's very close to Rundetårn (The Round Tower), which is a classic tourist attraction; you walk all the way up to get a great view over Copenhagen.
88. Reykjavik
With only around 300,000 souls on the cold outpost that is Iceland, Reykjavik, the world's most northerly capital, has become a thriving hub, boasting dainty streets lined with quaint Scandinavian buildings, a hip bar scene and a stunning opera house.
It's also home to one of the most stomach-churning national dishes on the planet. Known as Hákarl, Icelanders bury raw Greenland shark in the ground for weeks, let it ferment and rot, cut it into cubes and then enjoy the stinking meat.
89. Quebec City
Population:
516,662
Best known for:
Its French ambience.
Did you know?
While Quebec City, like most other cities of the world, has its hipster enclaves and hot neighbourhoods, the real appeal here is the old town, with its French history and architecture – if you didn't fly in on an Air Canada plane you'd swear you were in France.
And the ultimate place to stay is the Fairmont Le Chateau Frontenac, a massive fairytale castle of turrets and green copper roofs that dominates the skyline.
You used to be able to take guided tours of the interiors but they are no longer available, so now the only way to see the Art Deco wonders within is to book a room.
90. Split
Population:
178,102
Best known for:
Lying on the Adriatic Coast in central Dalmatia, Split is the main departure point for sailing adventures to Croatia's islands. Its waterfront promenade, Old Riva, is a brilliant mix of charming old architecture and chic modern design.
Did you know?
Split is the second-largest city in Croatia and a beautiful one at that, surrounded by mountains and turquoise waters. The ancient city is also home to the UNESCO World Heritage-listed Roman ruins of Diocletian's Palace, which is now filled with cafes, restaurants and shops.
91. Canberra
Braddon
Once it was all semi-industrial and car yards but now Braddon is totally happening. Bacaro, the only bar to have a drink at in Canberra is there, owned by the Trimboli brothers who also own Italian and Sons. And just around the corner is Eightysix, with their childlike enthusiasm to explore new tastes but always with a sophisticated palette. Floralistas Moxom + Whitney have also opened a new store in the neighbourhood.
National Portrait Gallery
Knocks some of the other cultural institutions into the shade with its innovative and beautiful shows at the National Portrait Gallery.
Hotel Hotel
Hotel Hotel is there for those who love their architecture.
92. Salzburg
Population:
145,871
Best known for:
This medieval Austrian city is dripping in Baroque architecture, was the birthplace of Mozart and setting for The Sound Of Music.
Did you know?
Mozart played for the clergy in churches and for aristocrats and royalty in their mansions and palaces; it was a conservative, pious society at the time. However, today there are a number of prestigious concert halls to watch opera, ballet and listen to Wolfgang.
The pick of the bunch has to be Felsenreitschule, a former 17th-century bishop's summer riding school. Its roof can be removed in summer and it looks spectacular lit up at night.
93. Sao Paulo
Population:
11.4 million
Best known for:
Its size – it's the biggest city in Brazil – and its traffic; the average traffic jam on Friday evenings is 180 kilometres long, and up to 295 kilometres on really bad days.
Did you know?
São Paulo is rising above its reputation for urban sprawl and developing a cool personality led by restaurateurs and artists. Mani has been ranked as one of the best restaurants in the world with its indoor/outdoor vibe and innovative menu.
The city's art scene is booming, with myriad minimalist whitewashed galleries dotted throughout. For an expansive take on Brazilian modern art head to Museu de Arte de São Paulo or for something completely new visit Galeria Choque Cultural for 'pop, outsider and young art'.
94. Glasgow
Population:
592,820
Best known for:
Haggis and whiskey.
Did you know?
Glasgow suffers a little from being the second city of Scotland, without the impressive royal history of the capital. But one thing it has to itself is Charles Rennie Mackintosh, the lauded architect and local son who created some of the city's most distinctive architecture, including the Glasgow School of Arts and The Lighthouse (originally built as The Glasgow Herald offices).
95. Luang Prabang
This UNESCO World Heritage-listed town is surrounded by mountains at the confluence of the Nam Khan and Mekong rivers.
Buddhism is intrinsic to the city; it's home to many ancient temples including the golden Wat Xieng Thong, dating back to the 16th century.
Meander through the old town among saffron cloaked monks and admire French Indochinese buildings that have converted to boutique hotels, shop fronts, and cafes.
96. Mumbai
Population:
19 million
Best known for:
The Gateway of India and Slumdog Millionaires.
Did you know?
Mumbai is the home of Bollywood, and there are a handful of tours that allow you to go inside the expansive Film City, which is otherwise not accessible to the public: Bollywood Tours and Bollywood Tourism and Mumbai Film City Tours to name but a few. Many of the tours include a Hollywood-esque drive-by of the Bollywood stars' homes.
And, according to various sources, if you want to become an extra in a Bollywood movie all you need to do is hang around Leopold's Cafe in the Colaba neighbourhood dressed nicely and a scout will eventually tap you on the shoulder.
97. Naples
Population:
960,000
Best known for:
Pizza!
Did you know?
When you've had your fill of the city's frantic personality and Margherita pizza, you can escape it all by taking a hike… to the top of a volcano.
98. Seville
Azahar Restaurant
Taste the roots of Andalusian cuisine with a modern style, enjoying delicious tapas in the patio of Hospes Las Casas del Rey de Baeza, built in the 13th century.
Becerrita Restaurant
Regional cuisine and original creations, all raw ingredients are received daily from their points of origin. The service at Becerrita is excellent and the staff are multi-lingual.
La Azotea Restaurant
This is a very modern restaurant which samples innovate cooking and wine. La Azotea has five chefs and each specialises in a specific cuisine.
Las Atarazanas de Sevilla
This medieval shipyard dates back to the 13th century. In the 17th century, five of the sheds were converted for use by the Hospital de la Caridad (Charity Hospital) and in 1993 the remaining were restored.
Casa Pilatos
La Casa de Pilatos (Pilate's House) is the permanent residence of the Dukes of Medinaceli. It's a great place to have a private dinner with a group. It is perfectly conserved and in a very nice neighbourhood (La Alfalfa).
99. Washington
Population:
658,893
Best known for:
Being ground zero of world politics
Did you know?
You can actually tour the White House; foreign visitors need to contact their embassy in Washington DC, which will assist with a written request.
100. Denarau
OK, it's not technically a city, but Australians love holidaying on this island, which is only separated from the mainland by 100 metres.
It has nine luxurious resorts, a sprawling golf course and some great shopping, but it's also the gateway to Fiji's glorious Yasawa and Mamanuca islands via its busy port, Port Denarau.