Read more...
Full of wonder and the kind of laid back charm we all crave, Spain is as abundant in incredible countryside as it is stunning bars and beaches. Rich in culture and tradition, much of Spain's vast history has been restored in its towns and day-to-day life. Welcome to our Spain travel guide.
A country with a strong maritime history and some of the world's most unique architecture – not to mention an incredible food culture – Spain is a country where indulging the passions is encouraged.
The best time to visit Spain depends on what sort of holiday you want. Early spring (March-April) is when most of the festivals are held and the blossom comes into bloom, while late Spring is the time to go for a beach holiday before the hordes of July and August arrive. September and October bring balmy weather and a host of festivals, although if you're looking for beach weather it's best to stick to the south in these months.
How to get there
You can fly to Barcelona and Madrid from Sydney, Melbourne, Canberra, Cairns, Brisbane and Perth with a single stop. Layovers are typically taken in Singapore, Hong Kong, Seoul or Deli. If you're based in Perth, you could opt for Qantas' direct flight to London and fly to a wide-range of Spanish airports from there.
Best Places To Visit in Spain
Sharing a border with France, the Basque country is famous for its guttural language and hot-blooded people. Discover its mountain villages on a road trip, check out the Guggenheim Museum in Bilbao and don't miss the nail biting climb on the rock bridge across the Bay of Biscay to San Juan de Gaztelugatxe church. The Andalucian Mountains are so remote they were once haunted by bandits.
Today, they are a wild, rugged landscape that most tourists miss, perfect for exploring on horseback. There are countless more places to discover, so check out our list of Spanish travel gems locals don't want you to know about. And of course, architecture lovers shouldn't miss Seville, once the capital of the Moorish kings…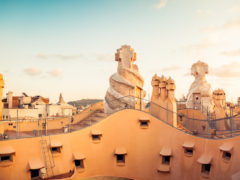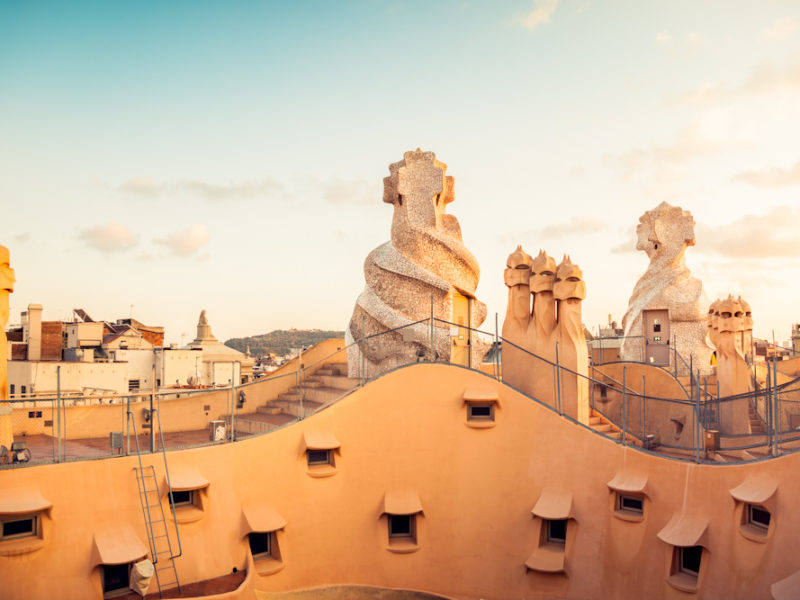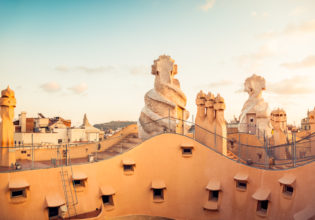 With a plethora of architecture to marvel at, plenty of souvenirs to collect and a variety of delicious Spanish fare to fill your...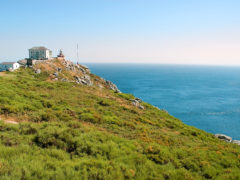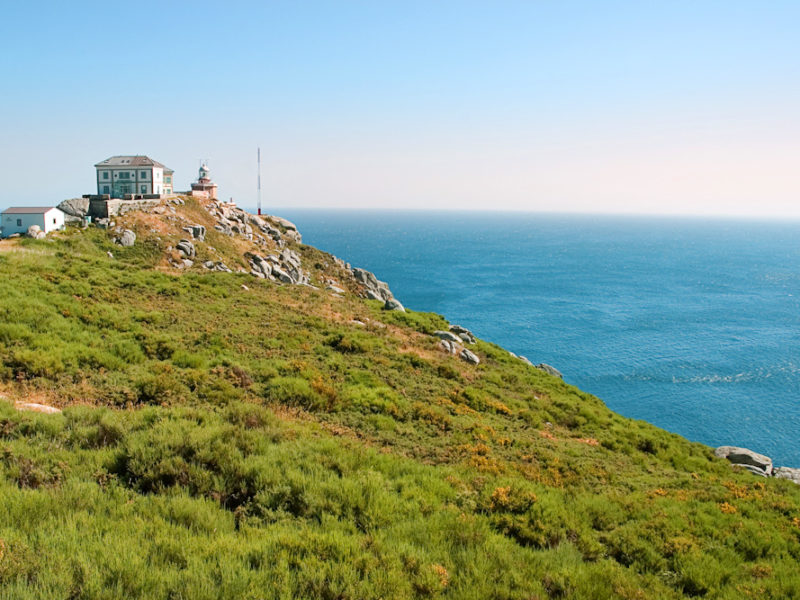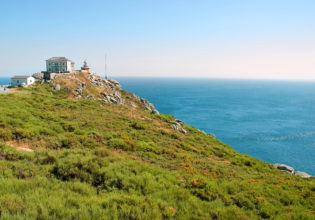 In Spain, zen can be found in Monasterio de Piedra Falls, seek out the monastery and waterfalls for a blissful visit... (m...
Best Beaches in Spain
Spain's coasts and islands are awash with beaches, some filled with parasols and the sound of dance music (yes Tenerife, we're looking at you) and others secret coves that can only be reached on foot or by boat, such as Menorca's Cala Pregonda. It's not all about the parties on bohemian Ibiza, as proved by Cala Benirrás, where you're more likely to see people practicing yoga and meditating on the pristine sand than fist pumping. The Costa del Sol and Costa Brava are legends for a reason: each is a long necklace of pearl-coloured beaches. While they get packed in summer, there is always a quieter gem to discover if you're prepared to go a little further. The fishing village of Cadaques was once home to Salvador Dali and has several picturesque coves.
Tours & Deals
One of the most famous trails in Spain is the Camino de Santiago, a pilgrimage route which begins in France and ends at Santiago de Compostela. You can hike small sections in tour groups or channel the golden-age of rail travel by taking the El Transcántabricotrain, an eight-day luxury train pilgrimage. What better way to get a feel for Spain's food culture than a mouth-watering culinary tour with a celebrity chef? Christine Manfield will show you where to find Seville's best tapas and guide you around Granada's vibrant food markets.
Cultural Celebrations & Festivals in Spain
If there's one thing Spaniards love it's a festival. It's hard to keep an official record of how many there are as every community has its own, but the government reckons there's a fiesta every day of the year somewhere in the country. One of the quirkiest is Buñol's La Tomatina, which sees an epic tomato fight on the town square on the last Wednesday of August. Best leave that white linen shirt at home… If the idea of a battle appeals but you'd rather it didn't involve tomato juice, head to Valenica at the end of July. The Batalla de Flores sees crowds pelt each other with flower petals.
Choosing where to stay in Spain
From palatial fincas (farms) with rambling grounds to family-run guesthouses and international chains, Spain has it all when it comes to accommodation. A paradors is a hotel owned by the Spanish government, which means they are often in quirky historical buildings and come at a cheaper price than independent hotels. Here's how you can stay in one. Pensions are low-key hotels with few amenities and are often family-run, making them a great choice for saving money while enjoying local flavour.
Where to stay in Barcelona
TOC Barcelona is a chic hostel with great-value shared rooms in Japanese-style pods and a gorgeous sun deck with a swimming pool. For cutting edge design at the higher end of the spectrum, Hotel Mercer, in the city's Gothic Quarter, is unmissable. It also has a rooftop pool and a courtyard filled with orange blossom. Housed in a former palace dating back to 1892, Hotel Claris is an interesting boutique option, with a well-curated collection of Chinese antiques.
Madrid accommodation
The capital city of Spain, Madrid pulses with a unique energy that can't fail to excite. Madrileños are also known as 'gatos', because like cats they really come alive at night, when it's standing room only at the tapas bars and the historic squares are filled with people sipping tinto de verano (red wine topped with lemon fanta). Palacio Plaza Conde de Miranda offers great-value apartments overlooking a medieval square while Hotel Ritz Madrid is the last word in classic luxury. TÓTEM Madrid is a tasteful example of contemporary chic, with teal, dusty pink and cerise pops of colour singing against a smart neutral palette.
Where to stay in San Sebastian
Nestling within a beautiful natural harbour, San Sebastian combines relaxed seaside charm with more Michelin-starred restaurants than anywhere else in the country. The sweeping promenades of Centro, the old town, are at the heart of the action. Guests at Hotel Arrizul Congress are offered a glass of complimentary bubbly at check in and the star treatment continues from there. Gros is an up-and-coming area that overlooks Zurriola Beach, a favourite with local surfers. It has plenty of cool boutique options with a slightly lower price tag, such as Hotel Arrizul Congress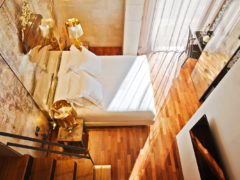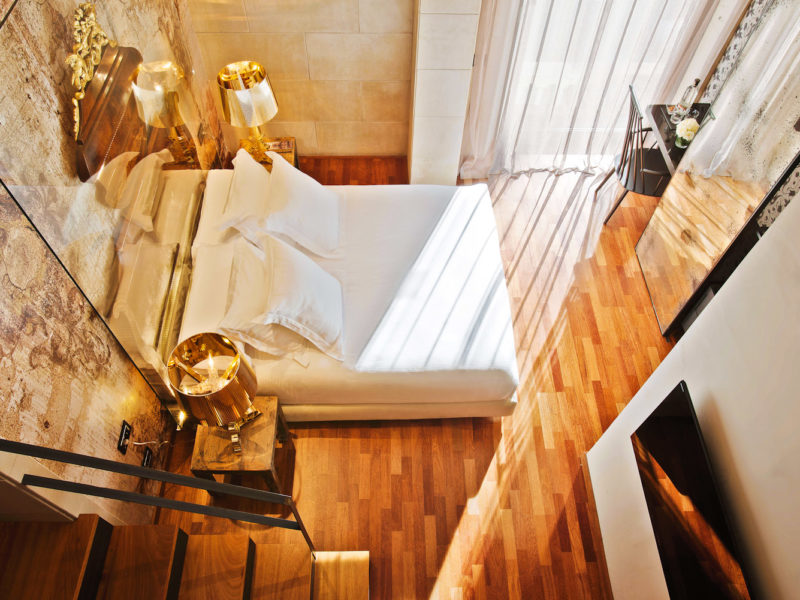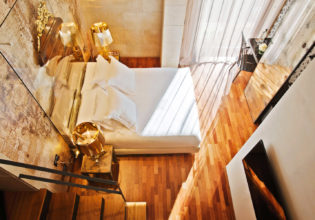 What the Catalonian capital of Barcelona lacks in big-name international hotel brands it makes up for with stylish boutique gems l...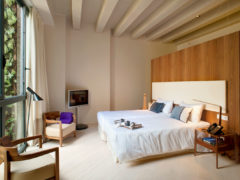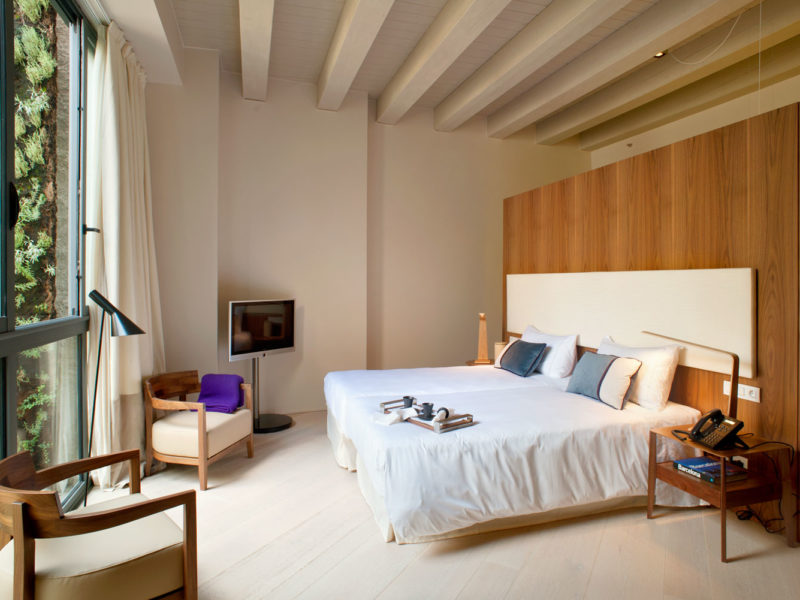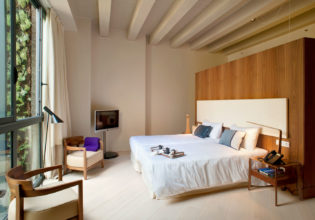 Ranked #70 in our countdown of the 100 Best Hotels and Resorts in the World. (more…)...
Best places to eat in Spain
Spanish Food Culture
Food in Spain is more than a necessity – it's the delicious thread that binds families together, preserves ancient traditions and links communities to the landscape. Every region has its icons, many of them a direct result of the environment. The oak forests of Extremadura nourish pigs that produce world famous Jamón ibérico, while the freezing waters off Galicia nourish fabulous shellfish. San Sebastian is known for pinxtos (tapas that often includes bread) while Asturias is famous for its cider.
What are Barcelona's most famous dishes? Use our must eat and buy guide to find out. If you're feeling overwhelmed by the enormous choice of restaurants, here are Use our must eat and buy guide to find out.
Spanish Tapas
If there's one type of Spanish food that's more famous than any other, it is tapas. These bite-sized morsels are typically served alongside drinks and can be hot or cold. A visit to a tapas bar is as important as any museum in understanding Spanish culture and you'll know which ones are the best… come 10.30PM they should be standing room only and have people spilling out into the street. For a contemporary take on tapas, try Azahar Restaurant in Seville, or embrace the shadowy bars that line the seven streets of Bilbao's Old Town.