What and where to eat in Barcelona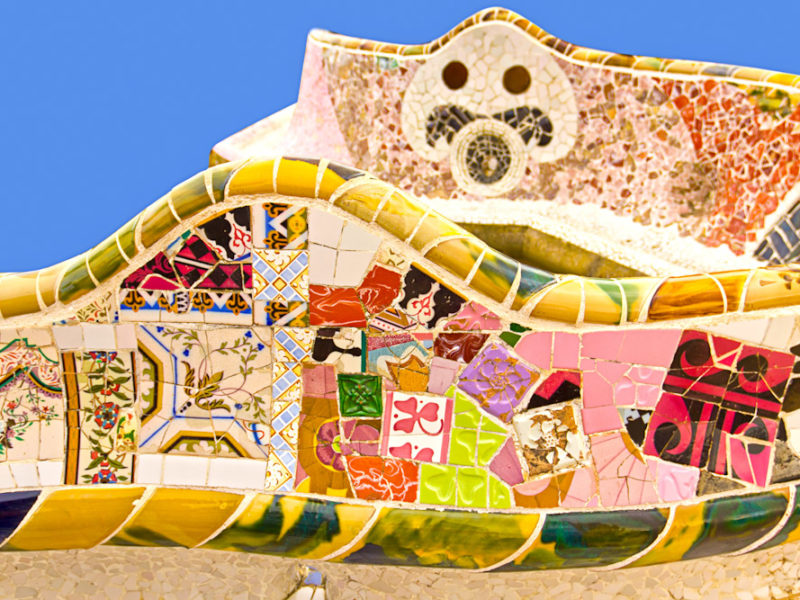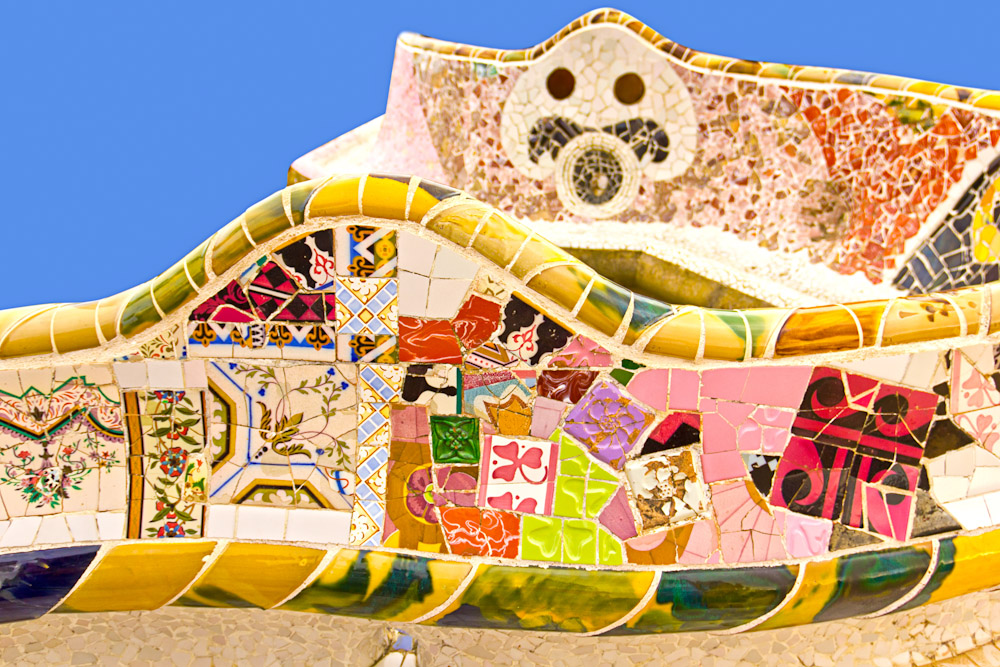 Not sure what the difference between a fideuà and a jamon is? Here's a nifty guide to help you on your way.
What to buy
Catalan tiles
Use these decorative ceramic tiles as coasters to brighten your table.
Porron
Drink wine directly from this traditional Catalan wine vessel.
Panellets
These ancient sweets are the traditional fare of All Saints' Day.
Espardenyes
Catalan for espadrilles; a shoe made from jute rope and linen fabric.
What to eat
Besides all the tapas, be sure to leave room for these local delicacies…
Fideuà
Similar to paella but made with pasta instead of rice.
Pa amb tomàquet
Bread brushed with a delicious trinity of oil, tomato and salt.
Jamon
Similar to prosciutto.
Sangria
An alcoholic beverage consisting of red wine and fruit.
Crema Catalana
A sweet dish similar to creme brulee however Crema Catalana is made with citrus zest and cinnamon.
Churros
Everything tastes better deep-fried and bathed in chocolate, churros are like a dense donut that tick those two boxes.
Where to eat
Breakfast
Milk
This is Barcelona's one stop shop for a coffee and a wholesome breakfast.
Enjoy a delicious (and exotic) crab benedict, featuring (you guessed it) crab meat, poached eggs, hollandaise sauce and toasted chapata. Or go for a chorizo hash, with sautéed potatoes, poached eggs, spinach and chorizo sausage.
Milk also offers more humble breakfasts for tourists who are less daring, like the American bagel, French toast, pancakes or fruit and granola. This place has everything you need to fuel a busy day in bustling Barcelona.
Xurreria Laietana
Skip the wholesome breakfast, and if you're game, jump straight to the Spanish churro.
Xurreria Laietana offers caramel or Nutella-filled churros, which promise a good time. This is a great way to start a day in Barcelona (and a great way to finish it if you come back in the afternoon for seconds).
Ugot Bruncherie
Add gorgeous interiors (of salmon-coloured walls, wooden food displays and antique pendant lights) and an outstanding brunch menu, and what have Ugot?
Ugot boasts a glorious (and rather exotic) brunch menu of roast beef and truffle hollandaise, eggs and chorizo sausage and a daily round of house-made brioche bread. Being a Spanish establishment, the café also has a range of brunch-related tapas: grilled tomino cheese, smoked herring and broken olives with garlic.
Lunch
Although most breakfast places are interchangeable with lunch, thanks to the strong Spanish brunch culture, try these places out for a quick lunch on a day of exploring.
The Pans Club
A vegetarian restaurant serving bagels, burgers and salads, The Pans Club is a great place to balance out your churro desserts while in Barcelona.
This place is famous for its quiches, serving ricotta, bacon and cheese or vegetable varieties (and more!). Their great lunch box initiative, where you can buy a quiche, salad and smoothie combo to go, is a great picnic option to take to the beach, and soak in some rays.
With the title of 'Best vegetarian restaurant in Barcelona', even the biggest carnivores will be salivating over this menu.
Kersol
Perfect for a post-siesta late lunch, Kersol serves a great range: salads (quinoa or potato), vegetable curry, grilled capsicum stuffed with pork, vegetable meatballs and even cheesecake, if you're feeling like a dessert for/with/after lunch.
Dinner
La Pubilla
For an authentic Spanish feast, head over to La Pubilla.
Do not let the tired façade fool you, the food is incredible and without fault. Start off with steak tartar or roasted meat croquette, then head to the roast pork belly salad with tomato and herbs or cuttlefish paella for the main.
Finish off with a Catalan cheese assortment and a wine.
La Pepita
A small local tapas bar in the heart of Barcelona, La Pepita is the best place to enjoy authentic Spanish tapas. With tapas including marinated sea bass with spinach and strawberry, roasted artichokes with blue cheese and the traditional patatas bravas (a slightly spicy potato dish), you need to get yourself to La Pepita.
The cosy atmosphere and great drinks menu also help to make this one of the best hangouts in Barcelona. Dinner service starts at 7:30pm, but get there early to nab a table, this place is popular.
Lab Restaurant
Imagine the best culinary experience you have ever had, and then combine that with some hard-core science, and you get Lab.
Serving dishes like crispy lasagna, pasta foie gras and lady figs and messy zarzuela, the creativity in this restaurant will excite you as much as the food does.
Where to stay
If you're wondering where to stay while in Barcelona, check out our reviews of Hotel Claris and Mercer Hotel.
LEAVE YOUR COMMENT