Read more...
If you needed any more proof that the world is filled with wonder and drama and colour and inspiration, look no further than this countdown.
Created by our hand-picked panel of travel experts, your bucket list absolutely starts here!
1. Go on an epic African safari
There's something utterly magical about Africa and there's no experience quite like coming face-to-face with its Big Five.
These five most dangerous animals to track on foot (that's where the Big Five name comes from) are the most majestic animals to observe in the wild.
Whether it's watching a pride of lions doze in the shade, seeing elephants strip branches bare of leaves, following a sleek leopard as it stalks its prey, spotting a family of rhinos camouflaged in thick bush, or sitting amongst a herd of hundreds of buffalo, an African safari will leave you in awe. Add to that zebra, giraffe, hippo, hyenas, impala, wildebeest and more, and you're in a wildlife wonderland.
The best three parks for the Big Five are Kruger National Park (South Africa), Serengeti National Park (Tanzania) and Maasai Mara National Reserve (Kenya).
The latter two are also where the annual Great Migration takes place – a once-in-a-lifetime spectacle when millions of wildebeest, zebra and gazelle stampede across the plains each year (from July to October).
On slow days, you may spend hours following tracks that zigzag in and out of the bush, but the exhilaration of finally getting up close to some of the world's most powerful and uniquely beautiful animals makes every moment worth it.
Besides, just driving about in a safari truck with the sun rising or setting on the vast African sky, with desolate plains stretching as far as you can see, is as magical an experience as encountering the wildlife itself.
2. Hike in Torres del Paine National Park, Patagonia
No stranger to lists: Torres del Paine was voted the fifth most beautiful place in the world by National Geographic. No argument from us there.
The park, located in Chilean Patagonia, is a dramatic landscape of jutting granite spires and behemoth sharp-edged mountain ranges rising out of green plains.
Over 140,000 people visit each year, hiking on the trails that snake through the park.
You can choose to take a day trip into the park or it will take you roughly nine days to trek the entire circle of mountains and towering peaks while staying on-site.
Refugios are offering basic accommodation throughout or you can pitch a tent and camp out (there is also a luxury hotel located near the gates if you are that way inclined).
3. Trek to see the mountain gorillas of Africa
With mountain gorilla numbers in decline due to dwindling habitat, civil unrest and poaching, seeing these hulking, majestic primates in their natural surroundings does represent a once-in-a-lifetime experience, one that future generations might tragically never have a chance to witness.
Guided treks are the only option for viewing the mountain gorillas in their lush habitat, with tours conducted out of Uganda, Rwanda and the Democratic Republic of the Congo (DRC), which offer one precious hour at a time watching silverbacks, females and mischievous juveniles as they go about their normal routine.
4. Explore the Galápagos Islands, Ecuador
This archipelago of volcanic islands on either side of the equator in the Pacific Ocean formed an Ecuadorian province, a national park and a biological marine reserve.
The Galápagos' staggering number of endemic species fascinated Charles Darwin during his Beagle voyage and led to his history-altering theories of evolution and natural selection.
Travelling between the islands will present a dizzying array of animals, birds and reptiles, from lava lizard to marine iguana to boobies to sea lions to whales – and countless more.
The most helpful hint we can give you? Make sure you have plenty of space on your memory card!
5. See the Amazon Rainforest
The figures are staggering when it comes to the Amazon rainforest: covering most of the Amazonian basin, or a staggering 5,500,000 square kilometres of South America, and can be found in Brazil (it has the biggest chunk), Peru, Colombia, Venezuela, Ecuador, Bolivia, Guyana, Suriname and French Guiana.
There are reportedly 2.5 million insect species spread throughout its thick, humid reaches and thousands of birds and mammals.
There are also some pretty famous reptiles and fish: giant anaconda prowl here and piranha are thick in the water in some places.
A lot less vicious are the plants, of which there are a lot: a study found that a typical 25 hectares stretch of rainforest in Ecuador supports over 1100 different species of trees alone.
6. Follow the Inca Trail to Machu Picchu, Peru
Today's Inca Trail is not technically the Inca Trail: it's actually the spectacular last leg of the Incan Road as it enters the crowning glory of Machu Picchu, the Inca city spread across a mountain clearing at the top of the world.
Although famed as the Lost City of the Incas, it wasn't actually lost.
After being built in the 15th century in the classic Incan style, the site was abandoned a century later at the height of the Spanish Conquest, and while it was well-known among locals, outsiders didn't become aware of it until it was brought to world attention in 1911 by American Hiram Bingham.
By 1976, 30 per cent of the UNESCO World Heritage Site had been restored, with work continuing to this day.
There are two ways to take in the Inca Trail and Machu Picchu: by trekking the 43 kilometres over four days or via train, which leaves four times a day from Cusco and 13 times daily from Ollantaytambo.
7. View the Taj Mahal at sunrise, India
The story of the Taj Mahal is a legend: a giant mausoleum, it was built by Emperor Shah Jahan in memory of his favourite wife Mumtāz Mahal.
The mammoth building of white marble (there were also precious stones attached throughout but most have disappeared) took 17 years to complete and is one of the most visited sites in India, so arriving at sunrise is perfect in two respects: it is at this time that the burgeoning sunlight gives the building an ethereal glow that is picture postcard perfect and the enormous crowds that flock to the monument on a daily basis haven't yet arrived, allowing time to see it in relative peace and tranquillity.
8. Walk the Great Wall of China
One of the most instantly recognisable sites on Earth (and before you ask, no it's not visible from space), parts of the Great Wall of China were started in the 3rd century BC, although the majority of the wall as we now know it dates from the Ming dynasty (1368–1644).
A UNESCO World Heritage Site, the wall is 8850 kilometres long (6259 kilometres of actual wall, 359 kilometres of trenches and 2232 kilometres of natural defensive barriers) and is made up of stone, brick and tamped earth.
You aren't going to walk the whole thing, so it's good to know the hotspots to visit: Juyongguan is closest to Beijing; Badaling is close but crowded; Mutianyu is further away and less crowded, so probably the pick of the bunch.
Spend at least three hours on the wall to get a feel for its sheer size and scope, and avoid summer when it is stiflingly hot and weekends and public holidays when it's crowded.
9. See the beauty of Petra, Jordan
Petra is impressive on so many levels: impressively old (it is mentioned in the Book of Exodus), impressively large, impressively beautiful.
The UNESCO World Heritage Site is a vast city carved into the sheer pink rock face by the Nabataeans, who settled in the area more than 2000 years ago.
A national treasure of Jordan, the city is a collection of gargantuan royal tombs (the more modest houses that the population lived in have long since been destroyed, largely by earthquakes).
The fact that there are no motorised vehicles allowed in the ancient city leaves you with the choice of walking or hiring a horse-drawn carriage to take you through the one-kilometre trip to the site; and once inside you can explore on foot, by a donkey or, rather more evocatively, on camelback.
Four to five days is suggested by tour operators as the amount of time needed to see everything there is to see at a leisurely pace, although it can be done in much less time.
What is not up for debate is the need to protect yourself from the harsh desert sun and to stay well hydrated.
10. Spend a week in New York, USA
No surprises here; a show of hands would have New York coming out on top as one of the best cities in the world (if not the best).
The city, with its five boroughs – Manhattan, Brooklyn, Queens, The Bronx and Staten Island – is a veritable cornucopia of things to see and do; so many things that the nominations were very specific.
Attend a Broadway show
You can't leave New York without attending a broadway show. There are hundreds of theatres throughout the city, but the very best is Belasco Theatre, Walter Kerr Theatre and Eugene O'Neil Theatre (home to Tony Award winners at The Book of Mormon).
Shop 'til you drop!
If you are looking for luxury head to Fifth Avenue; for something a bit more hip try SoHo, Chelsea and Greenwich Village; for fresh produce, the Union Square Greenmarket (Mondays, Wednesdays, Fridays and Saturdays from 8 AM to 6 PM); and everything vintage can be bought at Brooklyn Flea every weekend.
Check in to the Plaza
Do as Eloise does in New York's most famous hotel, The Plaza (sitting on the corner of 5th and West 59th Streets)
New York offers myriad experiences, which combine to make one ultimate experience.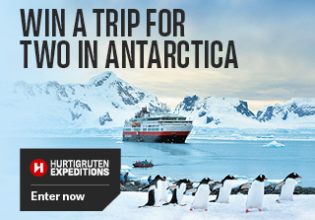 Win a trip for two in Antarctica worth over $20,000!
Sail to the frozen continent aboard the state-of-the-art MS Fridtjof Nansen. Spend your days searching for wildlife such as penguins, seals, whales and birds and join informative lectures. Valued at over $20,000!
Expert Expedition team

Ice-cruising and landings

The Expert Expedition Team will deliver in-depth lectures on a variety of topics
View More >
11. Admire the natural beauty of Iceland
Iceland has made it on to many a must-visit list this year on the strength of its incredible scenery – volcanoes, lava fields, geysers, thermal pools – its chocolate-box-pretty cities, like the capital of Reykjavík, and its people, who have been described by many as some of the friendliest anywhere.
There's certainly plenty to do: whale watching at Reykjavík (March to October); ogle at the active Strokkur geyser, which shoots water up to 40 metres into the air; soothe your muscles at Grindavik's Blue Lagoon, complete with spa treatments and a swim-up bar; and indulge in 'New Nordic' cuisine proliferating Reykjavík's restaurant scene.
Hint: take a phrasebook with you so you can point at mind-boggling names like Asmundarsafn and Hallgrimskirkja.
12. See the Northern Lights in the Arctic Circle
The mystical Northern Lights, or aurora borealis, is a breathtaking natural wonder caused, in layman's terms, when electrically charged particles from the sun (solar winds) collide with magnetic particles in the Earth's atmosphere, producing sheets of coloured light that flit and dance across the night sky.
Most vivid during the winter months, they can be seen from Norway, Iceland, Greenland, Sweden, Finland, over northern Canada and Alaska, and above the Orkney Isles, Shetland and the Outer Hebrides in Scotland.
The intensity of the lights is cyclical, based on 11-year solar cycles.
13. Spend an awe-inspiring week in Paris, France
Does this need any explanation? The culture, the food, the architecture, the history, the wine, the joie de vivre! It's all there. But while many of the nominations for Paris took an 'any time, just because' approach to this most romantic of cities, it seems we want to consume it like a local.
Not necessarily staying in the insane five-star hotels that proliferate in the city (The Ritz, Hôtel Plaza Athénée, George V, Hôtel Le Bristol and The Peninsula, to name a few) but finding an apartment in a suitably evocative neighbourhood and forging out from there in search of coffee and culture.
Search in Le Marais, Montparnasse or the family-friendly Batignolles.
Vive la France!
14. Explore The Andes in South America
Running like a spine for 7000 kilometres through seven South American countries: Venezuela, Colombia, Ecuador, Peru, Bolivia, Chile and Argentina, the jagged beauty of the Andes' peaks is punctuated by plateaus where some of the highest elevated cities on Earth bustle and thrive; places like Medellín, Bogotá and La Paz.
Explore the cities to find out how life ticks at such a heady atmosphere (you might want to research altitude sickness before setting out) or forge out on all manner of adventures, from trekking to camping to mountain biking (downhill, we hope).
15. Wander the Hermitage Museum, Russia
St Petersburg's legendary State Hermitage Museum presents something of a quandary – do you view the three million (no, that's not a typo) artworks spanning the Paleolithic to the present day, or the grand architecture housing the art – the splendid confection of the Winter Palace with swathes of gold on walls, columns and ceilings?
According to those in the know, if you spent a minute looking at each exhibit, you would need 11 years to see them all.
So while wandering will certainly allow you to see a lot of art, if you are looking for something specific you might want to opt for a guided tour instead!
16. Cruise the Antarctic
Antarctica is a once in a lifetime experience, but it is one that rewards visitors with a true end of the Earth experience.
The cruising season generally takes place during the southern hemisphere summer months from November to January, with vessels setting off from Ushuaia in South America and wending their way in a loop that takes in the remote Falkland Islands, South Georgia and then the Antarctic Peninsula.
Those who have made the journey are rapturous about the frigid scenery and, of course, the wildlife including seals, whales, birds and lots and lots of penguins.
17. Discover the temples of Angkor in Siem Reap, Cambodia
Quite simply, this UNESCO World Heritage-listed monument has to be seen to be believed. Angkor Wat, dating from the 12th century, is the crown jewel of Asia's grand temples, and the proud symbol of Cambodia.
Located five kilometres from Siem Reap's centre, this intricate, sprawling complex of ancient buildings is considered the high point of Khmer architecture and while it was originally dedicated to the Hindu deity of Vishnu, it is today a Buddhist shrine.
Every morning at dawn, thousands flock to see the magnificent light show played out against the temple's stone walls as night turns into day. But locals insist the best time is actually at sunset, when not only are the crowds smaller but the change of lighting is far more dramatic.
18. Visit the remote kingdom of Bhutan
Sitting at the top of the world in the Himalayas, Bhutan (Druk Yul in the local vernacular) for many years held the distinction of being the happiest place on Earth (apart from Disneyland, of course) with a population that was coddled and protected by an absolute monarchy.
Its isolation and resolutely inward vision allowed the pace of life to go on here as it had for centuries, in a languid cycle of life and prayer.
The most compelling reason for visiting here, apart from actually landing at the mountain-top airport, is seeing the stunning Buddhist temples that proliferate in this deeply religious land.
Taktsang (Tiger's Nest) monastery is the most iconic, sitting precariously on a sheer mountain face; faith and craftsmanship are the only things keeping it in place.
The trek to its heights is challenging but worth the effort, taking you that much closer to heaven in an already divine destination.
19. Revel in the majesty of Alhambra in Granada, Spain
Granada is one of the most evocative cities in Spain's Andalusia region, and the Alhambra Palace – a glorious execution of the Moorish architecture that makes this region so removed from the rest of the country – is the most striking destination in the city.
A UNESCO World Heritage Site, the sun-drenched 9th-century palace complex (it was restored in the 11th and 19th centuries), with its geometric patterns and elegant arabesques, sits atop a mountain planted with wildflowers and punctuated by manicured walled gardens of shallow ponds and trickling fountains.
20. Get drenched in colour at Holi festival, India
India's crazy, colour-saturated Holi festival takes place every around March (but the dates may vary) and celebrates creation and renewal.
It's a celebration that has garnered a lot of interest due to the bright colours and amazing imagery that is produced each year, but beyond the colour and the celebration, is a rich meaning and cultural emphasis that travellers should know about.
What is Holi Festival all about?
Holi Festival is a celebration of the victory of good over evil. This is brought about by the burning and destruction of the demoness named Holika. It is performed in a bid of devotion to the Hindu god of preservation, Lord Vishnu. The festival marks the end of winter and the beginning of the upcoming spring harvesting season.
How did it get its name?
Holi "Festival of Colors" received its name from Lord Krishna, a reincarnation of Lord Vishnu, who legend tells liked to play pranks on the village girls by drenching them in water and colours.
What happens at Holi Festival?
On Holi eve, bonfires are set and the festivities stretch into the small hours; the next day erupts into an orgy of colour as brightly hued powder and dye is launched indiscriminately at friends, family and strangers alike.
Locals and tourists alike are known to spend the day smearing coloured powder all over each other's faces, throwing coloured water at each other, having parties, and dancing under water sprinklers. Interestingly, a paste made from cannabis plants called 'Bhang' is also traditionally consumed during these celebrations.
A more docile way to celebrate Holi Festival is with a local Indian family in Delhi or Jaipur. These events are wonderful if you don't mind getting wet and a little dirty!
Where is it celebrated?
Holi Festival takes place nationally, all over India. So the advice is to choose the city you want to be in and don't wear your Sunday best. Traditional Holi celebrations are the biggest at Mathura and Vrindavan, four hours from Delhi.
The week-long celebrations at Banke Bihari temple in Vrindavan are also legendary and culminate with the throwing of colours in the morning on the day before Holi (the next one being March 20, 2019).
A safety warning
It is recommended that solo female travellers experience Holi in groups, as there have been past reports of men molesting women during these celebrations. Of course, this is not an accurate reflection of the entire Holi Festival celebrations – but is an important reminder to stay safe in any situation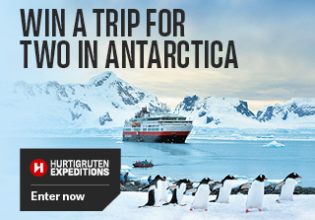 Win a trip for two in Antarctica worth over $20,000!
Sail to the frozen continent aboard the state-of-the-art MS Fridtjof Nansen. Spend your days searching for wildlife such as penguins, seals, whales and birds and join informative lectures. Valued at over $20,000!
Expert Expedition team

Ice-cruising and landings

The Expert Expedition Team will deliver in-depth lectures on a variety of topics
View More >
21. Journey to the pyramids in Giza, Egypt
A journey to Egypt to gaze upon the famous pyramids has undoubtedly made it onto every history buff's bucket list.
From the mesmerising tales taught in history lessons to the logistical mystery of their construction, the pyramids and their ancient culture still have a magical hold on curious explorers.
Egypt's top attraction, the three pyramids of Giza (the Great Pyramid of Khufu, the Pyramid of Kafhre and the Pyramid of Menkaura) can be reached by taxi or tour bus from Cairo, and for those who are brave enough (and not afraid of superstition); you can venture inside the tombs of the great kings of the past.
22. Spot polar bears
There are very few destinations on Earth to witness these giants (some weigh up to 540 kilograms and reach three metres tall when standing on their hind legs) lollop about in the frigid wilderness. Greenland, the Norwegian archipelago of Svalbard, Alaska and Canada, wherein the town of Churchill every October and November, the usually solitary creatures gather in impressive numbers to wait for Hudson Bay to freeze over, providing them access to seal hunting.
23. Walk the sand dunes of Namibia
The desolate and surreal sandscape of Sossusvlei in Namibia's Namib-Naukluft National Park has been the setting of a raft of futuristic films, its oxide red dunes rising and surrounding flat clay pans – the perfect balance of beauty and otherworldliness.
Four-wheel-drive tours are the best way to see the collection of dunes and marsh (vlei) – Elim, Dune 45 and Big Daddy; Sossusvlei, Deadvlei, Hidden Vlei – or you can stay at any number of luxury resorts located in Sesriem and the neighbouring town of Solitaire.
24. Be seduced by Sicily's beautiful landscape
Those who have visited will know why Sicily is on this list: blossoming fruit trees; gorgeous olive groves; ancient sites like the glorious Ortigia in Syracuse; the hulking form of Mt. Etna inevitably puffing smoke; lacy wrought-iron balconies clinging to classic architecture; church-dominated town squares; delicious food, all rustic and unfussy; staggering history (the Greeks, Romans, Vandals, Byzantines, Moors, Normans, Catalans and Spanish have left their mark over time) and defiantly proud people (they'll tell you they're Sicilians first, Italians second), desperate to show off their beautiful island to all comers.
25. Be surprised by Iran
Politics have played a large part in Iran's tourism isolation since the 1980s, but the majesty of the landscape and its people has not been diminished by decades of bad press.
Slowly the country is opening up again to the prospect of tourism and those who travel there come away telling stories of engaging locals and glorious sites.
Travelling through the country by road can be attempted in a private car but possibly the best way to see it is on a small tour, one that loops around from Tehran and takes in places like Isfahan with its incredible Islamic architecture of azure-tiled mosques and minarets, Yazd (it was good enough for Marco Polo), Shiraz (the city of poets, literature, wine and flowers) and the ancient ruins of Persepolis.
26. Gaze in awe at Sagrada Familia Barcelona, Spain
If any person has stamped their personality and creative vision so completely on a city, it is Antoni Gaudí on Barcelona.
The Catalan city is liberally dotted with the architect's distinctive fantastical version of Art Nouveau, from the Park Güell to the Casa Batlló museum.
But his design tour de force is the Sagrada Família, which he began work on in 1883 (construction itself began in 1882 under another architect) and which is still a giant work in progress today since no taxpayer money has been used to fund it.
As an expiatory church, it is paid for by donations and the admission price paid by the millions of tourists who visit.
Optimists have construction finishing sometime in the first third of the 21st century, but it might be too early to hold your breath on that just yet.
27. Watch a final on Centre Court at Wimbledon
The championships at the All England Lawn Tennis and Croquet Club, otherwise known as Wimbledon, take place each year in June and July.
One of the four Gland Slam tournaments (along with the Australian Open, French Open, and US Open) winning at Wimbledon still represents the pinnacle of tennis sporting prowess.
Demand for tickets to any of the games in the tournament is huge so if you are looking to secure some you will either need to go into a public ballot (introduced back in 1924) and keep your fingers crossed that the computer picks you at random, or book through a reputable sports tour company.
But be warned, getting guaranteed Centre Court tickets to the finals will cost you big time – in some cases upwards of $6000!
28. Explore Basque Country in Spain
Where?
Located in Spain's north, bordering The Bay of Biscay to the north and France to the east, its major cities include San Sebastian and the capital of Bilbao.
What?
Basque Country is an autonomous community, fiercely proud of its heritage and cultural independence from the rest of Spain, with its language and its unique cuisine – El Bulli's Ferran Adria once commented that San Sebastian had the best food in the world.
Why?
One of the main reasons to visit Basque Country is, in fact, the food, with the region famous for its version of tapas called pintxos (pinchos), small finger foods that are put on display for ease of pick and mix choice; you can even learn the art of making pintxos in workshops held in San Sebastian. Wine is also made and loved here: Rioja Alavesa wines are famous around the world and its wine route is a great way to spend an afternoon.
29. Take the Orient Express from Paris to Istanbul
There is something wildly romantic about travelling by train, especially one as storied and luxurious as The Orient Express (officially known as the Venice Simplon Orient-Express).
While there are various routes available within Europe and to the English capital of London, the journey nominated for this year's 100 list is Paris to Istanbul.
Boarding at Paris's Gare de l' Est, the six-night, five-day journey takes in Budapest (where you spend one night) and Bucharest (another night off the train) as well as short stops in the Romanian town of Sinaia and the Bulgarian countryside before arriving into the magical Turkish city of Istanbul.
30. Cruise the Arctic Circle
While the Arctic Circle refers to an invisible ring that halos the top of the Earth, it also encompasses the countries that can be found in the northern reaches of the globe: Alaska, Canada, Greenland, Iceland, Scandinavia, Siberia and the Russian Far East, as well as thousands of small islands in the Arctic Ocean.
Cruising the area allows you to witness summer's endless midnight sun and the perpetual darkness of Polar Nights, as well as wildlife of all shapes and sizes – polar bears, walruses, seals, Arctic foxes and myriad seabirds.
It is also another way to hunt down the Northern Lights.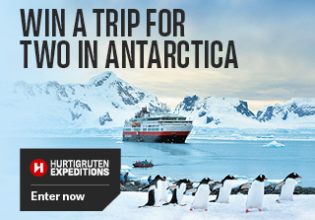 Win a trip for two in Antarctica worth over $20,000!
Sail to the frozen continent aboard the state-of-the-art MS Fridtjof Nansen. Spend your days searching for wildlife such as penguins, seals, whales and birds and join informative lectures. Valued at over $20,000!
Expert Expedition team

Ice-cruising and landings

The Expert Expedition Team will deliver in-depth lectures on a variety of topics
View More >
31. Adventure to the Altiplano, Bolivia
Another wonder of the Andes, the Altiplano (Spanish for 'High Plain'), is located in the mountain ranges most rugged reaches.
It is the most extensive area of high plain outside of Tibet and takes in Cuzco and the Bolivian capital of La Paz, as well as Lake Titicaca on the border with Peru, the Salar de Uyuni salt plain, and various rumbling, gurgling volcanoes.
32. Wander the streets of Seville, Spain
The Spanish region of Andalucía is a riot of stunning towns and cities (two made it onto this list).
But the capital of Seville is a pinnacle: a city of soaring historic buildings reflective of its imperial past (it was the capital of the Moorish kings and subsequently became the seat of the Castilian rulers); of ornate bridges across the wide Guadalquivir river; of bijoux brightly tiled squares shaded by orange trees heavy with fruit; and a style of living that takes delight in a slower pace (siesta is still God in these parts) and savouring the good things in life like food, drink, family and friends.
A wandering pace is ideal when setting out to explore, allowing the beauty of the Alcázar Palace, the lofty cathedral, La Giralda watchtower and, political correctness be damned, the Plaza de Toros de la Real Maestranza de Caballería de Sevilla, the oldest bullfighting ring in the world.
33. Join the Carnival in Rio, Brazil
Considered the biggest street party in the world (it's estimated that two million people per day take to the streets of the Brazilian capital during the festivities), the Rio Carnival takes place each year before Lent, during which time the city erupts into four days of colour and dancing and music and revelry.
Parties and celebrations are held on the streets, in neighbourhood squares, in bars and restaurant, all culminating in the iconic Carnival Parade, traditionally known as the Samba Parade, with its enormous, over-the-top floats and riot of feathers, sequins and skin.
And with hundreds of thousands of visitors flooding into the city to take part in all the fun, those in the know advise booking accommodation well in advance to make sure you have somewhere to lay your head when you have danced yourself to a standstill.
34. Stay in a Tuscan villa in Italy
A common thread in the nominations this year is our desire to go beyond the hotels of the tourist enclaves and get to the heart of a destination by sampling the routine of day-to-day life.
And the place most of us want to do this? Tuscany.
From its undulating vistas of verdant fields and pin-sharp fir trees to the rustic beauty of the villas that dot the landscape, everything speaks of hazy, hot days under the Tuscan sun and languid nights of alfresco dining and cold Prosecco.
35. Walk the El Camino de Santiago in Spain
There are two main reasons that most people set forth on the walk along the Camino – it is either a pilgrimage for the true believer or a challenge that gets caught in the imagination.
You can choose to test your faith or your feet by starting in the French Pyrenees and walking to the Atlantic Ocean but most people choose to complete just a section; walking through rugged Spanish scenery by day and finding repose in any number of quaint towns at night.
An endless chain of yellow arrows point walkers in the right direction and there is a camaraderie bred from a shared experience that is heartening in this day and age, with walkers bidding each other 'Bon Camino' whenever they pass.
36. Drive round New Zealand's South Island
New Zealand's South Island ticks all the boxes: jaw-dropping scenery, adventure pursuits to leave you hoarse from screaming, luxury lodges and lungs-full of fresh air.
Start your drive in Christchurch to see the urban renewal after the 2011 earthquake; head down to Central Otago and cycle the vineyards; across to Queenstown for an adrenalin fix; then a spot of world-class skiing at Mount Cook to finish you off.
37. Island-hop in Greece
An essential part of the Greek experience, island hopping around some of the most beautiful islands on earth, is all about sun, surf and unforgettable sunsets.
Whether you are after the glamour of Mykonos, the multicoloured cliffs of Santorini or the cobbled streets and ancient history of Rhodes, deciding where to go next is half the fun.
A true blend of culture and bliss, you will never hear anyone complain about the awful time they had in the Mediterranean, and that we can guarantee.
38. See the Mayan Ruins of Chichen Itza in Mexico
Located in Mexico's Yucatan state, the ancient Mayan city of Chichen Itza is one of the most visited archaeological sites in Mexico, as well as being handy day-tour distance from the beaches and cocktails of popular Mayan Riviera cities like Cancun and Playa del Carmen, making it a compelling add-on to a sun-and-sea getaway.
Believed to be one of the civilisation's great cities, it is dominated by impressive step pyramid temples such as El Castillo (the Temple of Kukulkan), the Temple of the Warriors and The Osario, as well as palaces, rows of columns and even ball courts.
39. Board the Trans-Siberian Railway
Where?
Moscow to Vladivostok, Russia.
What?
The longest railway line in the world (9289 kilometres of track) travels through the wilds of Siberia taking six nights to travel from Moscow to Vladivostok, and also branching off along the way into the Trans-Mongolian and Trans-Manchurian railways from where you can travel to Beijing, China, and then by connecting train to Vietnam and even Singapore if you are patient.
Or if you have some time on your hands, you can go on by ferry to Japan and Korea.
Why?
No matter where you eventually end up, it's one of the great train journeys of the world.
40. Stay in a Japanese Ryokan
Approaching a traditional ryokan in any modern Japanese city is a compelling proposition: passing neon signs and state-of-the-art vending machines jam-packed with cute and kooky things until you happen upon an old wooden door.
Crossing the threshold is like stepping through a portal back in time, where beautiful and painstaking age-old traditions are glorified.
Some can be a little disconcerting to creature-comfort lovers – forever taking off your shoes, sleeping on futon mattresses on the floor – albeit soft, spongy tatami matting – and, of course, the his-and-hers communal bath, with its scolding hot water and full-frontal assault. But if you choose to revel in the idiosyncrasies, you will never look at a mattress and private ensuite the same way again.
Ryokan can be found all over Japan but the ancient capital of Kyoto has the greatest number and arguably the most exquisite examples.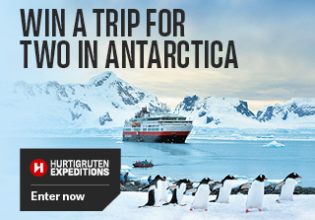 Win a trip for two in Antarctica worth over $20,000!
Sail to the frozen continent aboard the state-of-the-art MS Fridtjof Nansen. Spend your days searching for wildlife such as penguins, seals, whales and birds and join informative lectures. Valued at over $20,000!
Expert Expedition team

Ice-cruising and landings

The Expert Expedition Team will deliver in-depth lectures on a variety of topics
View More >
41. Uncover the mysteries of Easter Island
Easter Island or Rapa Nui is a Polynesian island in the southeastern Pacific Ocean (it is actually a special territory of Chile, having been annexed by the South American country in 1883) famous for the 887 grim-faced statues or moai which are dotted throughout its landscape.
With the tallest statue measuring 10 metres in height and the heaviest weighing 86 tonnes, there is no written record of how the monoliths were constructed and moved around the island by the Rapa Nui people, a fact that has enhanced the mystery surrounding them for centuries.
A UNESCO World Heritage Site, much of the island falls within the Rapa Nui National Park, and highlights include the quarry of Rano Raraku which is scattered with moai in various stages of construction.
42. Live it up in the south of France
When we are talking the south of France, we are talking a big area, but it's easy to narrow it down to what most people are interested in: the beaches.
Some of the most glamorous stretches of sand in the world can be found in the likes of Cannes, St Tropez, Cap Ferrat, Cap Antibes, Villefranche-sur-Mer; this is where the beautiful flock.
If you want to maximise your star-spotting potential, time your visit to coincide with the Cannes Film Festival, one of the most celebrity-drenched events in the world, which takes place every May.
43. Cruise (in a car) along the Amalfi Coast in Italy
It's not hard to see why the Amalfi Coast made it onto this year's list: if you had to picture the perfect Italian getaway, this would be it.
Pastel-hued towns verdant with greenery and flowers and lemon trees (a symbol of the region) tumbling down hillsides towards the blue waters below: Ravello, Minori, Amalfi, Positano, the names are renowned for sunshine and style.
The best way to see it all is to drive the 40-kilometre stretch of the Strada Statale 163, which runs from Vietri Sul Mare to Positano and represents one of the chicest road trips in the world, especially from behind the wheel of a vintage Fiat Cinquecento.
44. Drive through the Scottish Highlands
When I state that driving in the Highlands is a truly wondrous experience, you can be sure it's based on the sheer dramatic beauty of the countryside with its soaring mountains and icy dark lochs, the wistfully romantic ruined castles, the heather that casts a vague purple haze over the landscape in spring, and the warm and welcoming small-town pubs.
Less obvious one-track roads will take you to gems like Nairn, Keith and Plockton and through the Cairngorms National Park.
And Speyside, with its Whisky Trail of distilleries, is a must for fans of single malt – but it's best to do this from the comfort of a bus!
45. See the dragons in Komodo National Park, Indonesia
A short jaunt from the tourist favourite of Bali, the rugged eastern Indonesian islands contained in the Komodo National Park (the major ones are Rinca, Komodo, and Padar plus numerous smaller ones) are inhabited by a population of over 5,500 giant lizards, officially known as Komodo monitors but more famous as Komodo dragons.
Completely unique to these islands, Komodo dragons (it seems they earned the dragon moniker due to their aggressive behaviour) are the largest living species of lizard in the world, with some reaching lengths of two to three metres.
You can view the lizards on Komodo Island itself, but the crowds are much smaller on Rinca Island.
46. Climb Annapurna in Nepal
Let's face it, this is real bucket-list stuff: this section of the Himalayas in Nepal consists of Annapurna I to IV and numerous other intimidating snow-capped peaks.
But beware, Annapurna I has the highest fatality rate of any of the mountains over 8000 metres in the world – so good luck with that!
47. Volunteer in a foreign country
What?
Voluntourism has gained in popularity over the last few years, offering travellers the chance to make a real difference, whether restoring historic houses, working on infrastructure projects, helping out in animal sanctuaries or working for children's charities.
Where?
The destinations are varied and wide, taking in third-world as well as developing nations, as are the organisations that specialise in the placement of overseas volunteers, from charities to trade unions.
For information to help you decide on a volunteer organisation and program that will ensure your experience is positive and worthwhile for both you and the charity or community.
48. Sleep under an Arabian Sky
It's all so romantic to imagine sleeping under a blanket of stars contrasted against the inky blackness of a desert sky.
Whether you lean towards luxury (like Abu Dhabi's Qasr Al Sarab Desert Resort by Anantara, pictured) or favour a more traditional version, here's where you might want to look into laying your head. The Wahiba Sands in Oman; Wadi Rum in Jordan; Merzouga in Morocco; and Dubai Desert in the UAE.
49. Explore Milford Sound in New Zealand
Rudyard Kipling (an English journalist and poet) described New Zealand's stunning Milford Sound as the "eighth wonder of the world", and you can see what he is talking about.
Located on the west coast of the South Island, the area was carved into the landscape during the last ice age, leaving a stunning vista of fjords rising out of dark moody lakes.
Kayaking the still, reflective waters is a perfect way to appreciate the scope and beauty of it all, while a more relaxing pace is set on the many day and overnight cruises here.
50. Stand at the top of Table Mountain, Cape Town
With views over Cape Town, the Atlantic and Indian Oceans and the stunning South African landscape, standing on top of this natural beauty truly makes you feel on top of the world.
Especially if you visit between October and March when there are blue skies galore.
Ironically, it is the summer south-easterly winds which create the legendary 'tablecloth'; Table Mountain's very own layer of cloud cover.
If you correctly time your journey to the top, either by cable car or various hiking routes, you will not only be rewarded with conquering Cape Town's most iconic landmark but the city's unpredictable weather.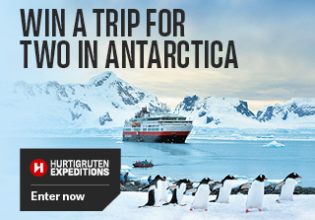 Win a trip for two in Antarctica worth over $20,000!
Sail to the frozen continent aboard the state-of-the-art MS Fridtjof Nansen. Spend your days searching for wildlife such as penguins, seals, whales and birds and join informative lectures. Valued at over $20,000!
Expert Expedition team

Ice-cruising and landings

The Expert Expedition Team will deliver in-depth lectures on a variety of topics
View More >
51. Visit the Guggenheim Museum in Bilbao, Spain
We already addressed the food and wine scene in the Basque Country of Spain at number 28, but here's where the region goes for an overload of culture, The Guggenheim Museum.
This sublime Frank Gehry-designed building – considered one of the finest pieces of architecture of the late 20th century – on the Nervión River in Bilbao houses an expansive collection of modern and contemporary art from the likes of Willem de Kooning, Gerhard Richter, Cy Twombly and Andy Warhol, while Jeff Koons' iconic and whimsical Puppy dominates the museum's plaza.
52. Tour Ireland by Road
Getting out of the cities and into the lush countryside is one of the great pleasures of Ireland.
Given its size, distances are short and the road system is comprehensive. Hire a car out of Dublin and dip into County Clare, County Galway, County Kerry and Cork, which cover big-ticket sites like Blarney Castle and the Dingle Peninsula.
But the real fun is folding up the map and exploring the road less travelled.
53. Get up close to giant pandas in China
There are two ways to get up close to these cute and critically endangered creatures.
Guided tours in Foping National Nature Reserve, high in the Qinling Mountains in Shaanxi province, allow for days of tracking in the hope of seeing a panda in its natural habitat; while at the Bifengxia Panda Breeding Centre in Chengdu, the country's largest panda base in Sichuan province, you can spend a day as a volunteer keeper allowing close contact with these creatures as you clean out the enclosures, prepare their food, and collect and weigh their faeces!
54. Take in the sunrise at El Tatio Geysers in Chile
Where?
El Tatio, or 'the grandfather', is a geyser field on the Chilean Andes, a staggering 4320 metres above sea level.
What?
The highest geothermal field in the world, El Tatio has over 80 active geysers constantly letting off steam and spouting water, sometimes up to seven metres into the air.
There are also thermal baths on-site, heated to a toasty temperature by all the volcanic activity taking place underground and rich in minerals deposits.
Why?
The early rise to make it to El Tatio for sunrise is well worth it; at this time of the morning, the cold mountain air condenses the hot steam puffing from the earth, creating a landscape of wispy white clouds set against the slowly lightening sky.
55. Celebrate Christmas in New York
New York is an amazing city to visit at any time of the year and for myriad reasons, but Christmas in New York holds its own unique appeal.
It can get bitterly cold in these parts at this time of year, but all the resulting snow endows the metropolis with a fairytale feel that can be indulged in pursuits such as ice skating or snowman building in Central Park, viewing the gigantic Christmas tree in Rockefeller Plaza with its 30,000 twinkling lights or pressing your nose up against the glass to see the Bloomingdales holiday window displays.
56. View the unique landscape of Yellowstone National Park, USA
One of the best reasons for visiting the USA's Rocky Mountains state of Wyoming is to explore the oldest national park in the world, which dates back to 1872.
Yellowstone National Park occupies the north-west corner of Wyoming, offering the highs of mountain peaks and waterfalls to the lows of meadows and geothermal wonders like the Old Faithful geyser, which erupts sky-high every 90 minutes.
The real joy is its unspoiled natural beauty, where wild elk and buffalo roam across almost one million hectares.
There's comfy hotels, lodges and cabins across the park, while the adventurous can camp in areas like West Thumb Geyser Basin.
Just keep an eye out for the grizzly bears that call this park home.
57. Climb to the top of Stromboli, Italy
Sitting at the outer reaches of the Aeolian Islands in the Tyrrhenian Sea, Stromboli is not so much an island as an active volcano (which has erupted almost constantly for 2000 years) with luxe stays and brilliant restaurants dotted at its base.
The five-hour hike starts at a leisurely pace but things get a lot more challenging the higher you climb.
By the time the summit is conquered the pitch-black night sky provides the perfect backdrop for the violent beauty of the lava spewing from the crater.
The journey back down is exhilarating as you slide through pumice dust with only the stars to punctuate the blackness.
Finish the adventure with a debrief and an ice-cold Limoncello shot.
58. Get lost in the cobbled streets of Venice, Italy
With its narrow alleyways and cobbled streets snaking away from the bustling watery thoroughfare of the Grand Canal, Venice is the perfect place to get utterly and completely lost.
Ask most people who have ever been there and they will regale you with at least one anecdote about losing their bearings while searching for any number of gorgeous sites that proliferate in the city.
But inevitably the conclusion of the story will detail the wonderful little shop, museum, café, neighbourhood they happened upon along the way and how finding it was the highlight of their visit (OK, maybe after St Mark and the Bridge of Sighs).
59. Drive the Pacific Coast in California, USA
Hugging the coastline from San Francisco to Los Angeles, the Pacific Coast Highway is best driven south to north for far better gawk factor.
It's a mix of outrageously laidback luxury in Carmel-by-the-Sea (stay here as long as the credit card can take it!), the true remote wilderness of Big Sur where mountains cascade into the Pacific Ocean, and the glitzy wine countries of Santa Barbara and San Luis Obispo.
Don't forget to keep an eye on the Pacific as whales plume so very close to the shore.
60. Shop in the Grand Bazaar in Istanbul, Turkey
You're preaching to the converted here: IT editor Leigh-Ann Pow nominated this labyrinth of markets in Istanbul as her ultimate travel experience of a lifetime.
One of the largest and oldest covered markets in the world (construction began in 1455), the Grand Bazaar is almost a city within a city: it has 60 streets and 5000 shops selling everything from spices to carpets to jewellery to antiques, two mosques, two hammams and various cafés and restaurants dotted throughout.
Our advice? Wear comfy shoes, take lots of small notes and be polite but bargain hard.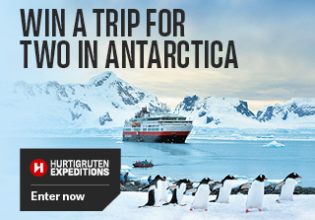 Win a trip for two in Antarctica worth over $20,000!
Sail to the frozen continent aboard the state-of-the-art MS Fridtjof Nansen. Spend your days searching for wildlife such as penguins, seals, whales and birds and join informative lectures. Valued at over $20,000!
Expert Expedition team

Ice-cruising and landings

The Expert Expedition Team will deliver in-depth lectures on a variety of topics
View More >
61. Take an arctic safari through Canada
Few places on this planet lend themselves to a safari experience like this.
Putting the 'wild' in wildlife, Canada's Arctic wilderness stretches from the northern reaches of the Yukon in the west – thriving with Canadian lynxes and Alaska-Yukon moose, to the rugged Hudson Bay coastline in the east, home of the great white bears.
Of course, venturing further north through the Northwestern Passages provides no shortage of stunning glaciers and towering icebergs, as well as a wealth of Arctic creatures: wolves, caribou, black bears, grizzly bears, polar bears, belugas and seals…
With unique migration patterns also to behold, it's little wonder the region has been dubbed the 'Serengeti of the Arctic'.
62. See Wadi Rum in Jordan
The second Jordanian entry on this year's list, Wadi Rum is a wildly romantic desert landscape, known as the Valley of the Moon (wadi means valley in Arabic).
The land of the Bedouin and Lawrence of Arabia (Wadi Rum is referenced in T.E Lawrence's The Seven Pillars of Wisdom), lures many a traveller with its jutting sandstone and granite rock formations, many of which feature ancient rock paintings and inscription by the people who have inhabited the area since pre-history and others presenting the perfect challenge for climbers.
63. Cycle the Tour de France
The Tour de France is as famous for the scenery it passes through as it is for the bad behaviour of its riders over the years.
An endless cycle (pardon the pun) of distractingly pretty cities and towns, deep fields of golden sunflowers, historic architecture and soaring mountains, following the race in the saddle, albeit at a much more leisurely pace than the peloton, represents a perfectly balanced French experience – one where you can stop at all the bistro and boulangerie your heart (and stomach) desires along the way, and then work it all off again with pedal power.
64. Four Seasons Sultanahmet, Istanbul, Turkey
How clever are they? The Four Seasons took a century-old former Turkish prison – a rather lovely neoclassical prison at that – and turned it into an impeccably elegant urban hotel.
It has a fantastic sense of place – light-filled interiors weave Ottoman-influenced fabrics, colours and textures with marble columns and oriental motifs. It's right in the heart of Istanbul's oldest quarter but also a mere stroll to Hagia Sophia, the breathtaking Topkapi Palace and the Blue Mosque.
Istanbul is always humming but you can retreat to the herb-filled garden courtyard and terrace. If you can stretch to a suite with terrace views – do it!
65. Drive through Monument Valley, USA
Located between Arizona and Utah, Monument Valley is an iconic personification of the American Wild West, with its oxide red buttes rising out of the sands of an otherwise scrubby, desolate landscape.
Part of the Navajo Nation reservation, the valley is readily identifiable thanks to the films of director John Ford, including the cinematic classic The Searchers starring John Wayne.
The best way to see it in all its glory? From behind the wheel of a vintage Mustang cruising Highway 163, which cuts through it in an endless line of black bitumen.
66. Stay in an Ice Hotel
The ephemeral beauty of ice hotels can be discovered throughout the winter months in any number of freezing cold destinations.
With each one presenting like a fairytale set from the Disney hit Frozen, here are five ice hotels you might want to put on a few extra pairs of socks for:
The original and longtime partner of Absolut, with its ice bar complete with ice glasses.
Address: Marknadsvägen 63, 981 91 Jukkasjärvi, Sweden
Visit for its over-the-top ice sculptures.
Address: Sandnesdalen 14, 9910 Bjørnevatn, Norway
Previous plans for this hotel have included a cinema and outdoor tube slide.
Address: 1860 Boulevard Valcartier, Saint-Gabriel-de-Valcartier, QC G0A 4S0, Canada
The theme here is all medieval chic.
Address: Lumilinnankatu 15, 94100 Kemi, Finland
Where thermal sleeping bags and woollen socks come with the booking.
Address: Kiilopääntie 9, 99830 Saariselkä, Finland
67. Admire the splendour of Yosemite National Park, USA
Renowned for its granite cliffs and waterfalls, Yosemite National Park is a hikers' and photographers' dream.
Tucked into the mountains of California, the valley is open all year round to adventurers, with Glacier Point claiming the title of the best view.
America's third-oldest national park and home to the country's highest waterfall, dramatic scenery is in abundance; think high meadows filled with rivers, lakes and wildflowers, deep valleys and sheer cliffs.
Yosemite is nature in all its marvellous splendour; along with its many wild bears!
68. Explore beautiful Provence, France
It's difficult to find a bad view in Provence: it is, after all, so unrelentingly stunning and French.
Travelling through the region, located in the south of the country, you come across charming cities and towns such as Avignon, Aix-en-Provence, Arles and Nîmes, pass by endless purple fields of lavender, and spot rustic sandstone farmhouses almost hourly.
Add the sublime food to be found in these parts, the wines that have been produced here for over 2500 years and you have the ultimate triple threat.
69. Crane your neck in the Sistine Chapel in the Vatican City, Italy
Located in the Apostolic Palace, the Pope's official residence within Vatican City, the Sistine Chapel's fame comes from the vividly beautiful frescoes that decorate its interior, most notably Michelangelo's The Last Judgement and The Creation of Adam.
While the temptation is to crane your neck to take in these legendary works and then shuffle out in search of other wonders, spending a little extra time will reward you with equally brilliant works by Botticelli, Ghirlandaio and Rosselli.
70. Island-hop the Maldives
Even if you're not much of a beach person, when you daydream about laying on pure white sand next to achingly blue waters, you probably imagine something like this.
With almost 1200 islands, of which only 200 are actually inhabited, island-hopping the Maldives is that dream come true.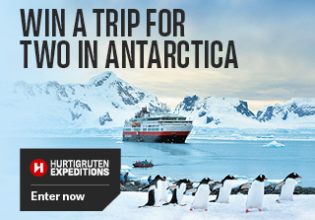 Win a trip for two in Antarctica worth over $20,000!
Sail to the frozen continent aboard the state-of-the-art MS Fridtjof Nansen. Spend your days searching for wildlife such as penguins, seals, whales and birds and join informative lectures. Valued at over $20,000!
Expert Expedition team

Ice-cruising and landings

The Expert Expedition Team will deliver in-depth lectures on a variety of topics
View More >
71. Drive from coast to coast across the USA
Where?
From New York to San Francisco.
What?
Driving coast to coast across the US on Interstate 80 takes roughly 10 days and passes through a staggering 11 states and endless amazing vistas.
Why?
National Geographic has called it the "Modern American Odyssey".
72. Explore Cinque Terre, Italy
Perched on an unspoilt stretch of the Italian Riviera coast, the cinque towns that form the Cinque Terre are Monterosso al Mare, Vernazza, Corniglia, Manarola, and Riomaggiore.
Each one is a gorgeous jumble of houses built one above the other in a pretty patchwork of terraces that stretch to the top of the rugged hills they are perched on, and connected at street level by narrow lanes and streets uninterrupted by traffic (cars can't access any of the towns).
There is a network of paths that runs from one town to the next (trains and boats are the other forms of transport in these parts) making this heaven for hikers who like a more sybaritic pace and ample pretty views when they walk.
73. Explore the Palace of Versailles in France
Where?
The town of Versailles in the Île-de-France region of France, 20 minutes by train from Paris.
What?
The gigantic, gorgeous, gilt-edged Château de Versailles is the former palace of French kings, and now a museum to this ultimately tragic dynasty.
Why?
One of the most spectacular examples of French 18th-century architecture and art, Versailles is legendary in its proportions, grandeur and opulence.
From the Hall of Mirrors to Marie Antoinette's private playground of the Petit Trianon, wandering the rooms, the halls and the grounds of this confection is an endless exercise in thrilling the eye.
74. Witness the Holy Land
Revered by Jews, Muslims and Christians, the Holy Land roughly stretches from the Jordan River to the Mediterranean Sea, with the jewel in the crown is the ancient city of Jerusalem, containing as it does the Church of the Holy Sepulchre (Christianity), Temple Mount (Judaism) and the Dome of the Rock (Islam).
75. Sail the islands of Tahiti
Floating on the balmy trade winds of Tahiti does represent a true ultimate.
Spread across four million square kilometres in the South Pacific Ocean, Tahiti is a bounty of blissful islands and atolls, including a roll call of super-luxe locations such as Bora Bora, Moorea, Rangiroa and the Marquesas.
Sailing these waters on a bareboat allows for dipping in and out of island life at any of these paradises, as well as offering up maximum indulgence in pursuits such as snorkelling and reef diving while cruising with one of the more boutique operators is an equally stunning option.
76. Go bareboating in Croatia
Cruising the Adriatic Sea along the Dalmatian Coast was a constant theme on Instagram this Northern Hemisphere summer, with the jet-set well and truly discovering the wonders of this sun-drenched part of Europe.
Whether you are DIY sailing or have a crew on board, bareboating is an idyllic way to consume this stretch of coastline, deciding one day to walk the UNESCO World Heritage-listed town of Split, to have lunch overlooking the harbour in Hvar or admire the sheer beauty of Dubrovnik.
Life's tough.
77. Experience the charms of Corsica in France
A delicious combination of French history, outdoor fun and an island setting in the Mediterranean Sea, there's not much that Corsica doesn't offer in terms of a summer holiday destination.
Set just over 200 kilometres south-east of mainland France, it stretches some 180 kilometres long and 80 kilometres wide, with an assortment of landscapes ranging from vast beaches (there are 200 to choose from), buzzing cityscapes, dense forests to towering granite peaks, making it a popular playground for beach dwellers, divers and hikers alike.
Despite being officially tied to France for over 200 years, Corsica feels decidedly removed and shines in its unique way.
78. Trace history at the Acropolis in Athens
Athen's skyline is dominated by this ancient citadel perched on a rocky outcrop.
The site consists of many significant buildings, the most celebrated being the Parthenon, the temple dedicated to the Greek goddess Athena.
Construction of the Parthenon, the Propylaia, the Erechtheion and the temple of Athena Nike began in the fifth century BC
79. Soak in the baths of Pamukkale in Turkey
If there was no other reason for including the thermal baths of Pamukkale on this year's list, it would make it for the name alone, or rather its translation: it means 'cotton fortress' in Turkish.
The moniker fits perfectly: the landscape is a white oasis of terraced pools brimming with mineral-rich warm blue waters which appear to be soft and fluffy but are formed when the calcium in the water hardens and builds up layer upon layer.
It has been a spa retreat since Roman times, and the ruins are worth a tour when you have finished soaking your cares away.
80. Visit an onsen in Japan
With more natural hot springs than anywhere else on Earth, Japan is sprinkled with steamy onsens and the resort towns that come with them.
Heated by geothermic activity under the Earth's surface, various types of rock impart different minerals that are dissolved in the water, believed to provide health benefits from relaxation, to healing skin conditions and even cancer.
It's not just the minerals that distinguish these public baths either – they can be indoors or outdoors, gender-separated or mixed.
This is one dip with a difference.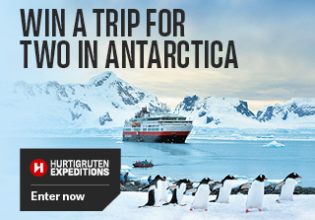 Win a trip for two in Antarctica worth over $20,000!
Sail to the frozen continent aboard the state-of-the-art MS Fridtjof Nansen. Spend your days searching for wildlife such as penguins, seals, whales and birds and join informative lectures. Valued at over $20,000!
Expert Expedition team

Ice-cruising and landings

The Expert Expedition Team will deliver in-depth lectures on a variety of topics
View More >
81. Rise above Cappadocia in a hot air balloon
Turkey makes the list again: the region of Cappadocia, located in the heart of Anatolia, is a riot of amazing natural beauty and compelling history.
With its whimsical Fairy Chimney rock formations and iconic cave houses at Urgup, Goreme, Guzelyurt and Uchisar, the whole area looks like the set from a Hobbit movie.
And one of the most popular ways to consume the landscape is by hot air balloon.
Each morning the clear dawn skies are peppered with colourful, bulging balloons that float silently above the spectacular scenery below for about an hour, before putting down in the middle of it all for a spot of breakfast (champagne optional!).
82. Laze about in Bora Bora
Bora Bora's reputation has distinguished this relatively small island as the ultimate oasis in the South Pacific.
You wouldn't be human if you weren't enticed by the idea of relaxing in a beachside hammock (yes, tied up in between two palm trees) as turquoise waters lap at the white sands outstretched in front of you.
But Bora Bora's allure is not all about sunbaking and napping, and if you can drag yourself away from your hammock, there are villages and mountains to explore.
Although no one will blame you if just moved from the hammock to the sand.
83. See history at Lalibela, Ethiopia
In northern Ethiopia is this traditional village famous for its many churches, incredibly carved out of rock more than 800 years ago.
These non-traditional churches are sites to behold – and not just for their architectural awe.
Commissioned by King Lalibela in the 12th century, his goal to create a 'New Jerusalem' resulted in 11 medieval monolithic rock-hewn churches rising from within the ground.
The sites are extremely well preserved, as are the traditional vernacular circular houses in the surrounding area that illustrate the ancient village's layout.
Visit during Timkat (mid-January) and watch in awe as thousands of Ethiopians in white descend to worship at the UNESCO World Heritage-listed site.
84. Take a stroll around Cadaqués in Spain
Located on the Costa Brava, Cadaqués has long been a playground for artists and writers: Salvador Dali said of the former fishing village, "I spent a delicious summer, as always, in the ideal and dreamy town of Cadaqués. There, beside the Latin sea, I have gorged myself on light and colour".
The village population of 2000 people swells in the summer months but the town has retained a white-washed charm in spite of this, with not a high-rise hotel in sight.
Days here can be passed stretching out on the pebble beaches lapped by the Mediterranean, strolling the narrow cobblestoned streets ducking into small shops and restaurants or hiking in the rustic nature reserve that surrounds the town.
85. Take a wander through Paris' other museums
While the Louvre, with its flashy glass pyramid and the enigmatically smiling Mona Lisa, lures staggering numbers of visitors, there are myriad smaller museums tucked into majestic old châteaus and buildings throughout the city that are just as compelling and a lot less crowded.
The French sculptor lived and worked in the glorious Hôtel Biron which houses the museum.
There are more than 6500 sculptures, including his famous The Thinker (Le Penseur), which dominates the pretty gardens attached.
Housed in a former train station, this expansive museum boasts an impressively diverse collection of works from the likes of van Gogh, Cézanne, Renoir, Monet, and the list goes on.
The museum houses a vast collection of Impressionist and post-Impressionist art, including Monet's Water Lilies series, which was installed here in 1927 to the artist's exacting specifications.
Located in The Marais in the grand 17th-century Hotel Sale, the collection here comprises 5000 works.
86. See the view from the top of Sigiriya, Sri Lanka
This is sure to rocket to the top of many bucket lists: Sigiriya is a palace complex built on the summit of a 180-metre-high rock column that punctuates the lush landscape surrounding it.
Steps carved into its hulking mass and flanked on both sides by giant lions' feet lead past endless colourful frescoes painted on the face and a section of highly polished rock known as the Mirror Wall.
At the summit are the ruins of the fortified palace itself, its cisterns and sculpture, as well as a breathtaking view of the surrounding countryside.
87. Celebrate the Carnival of Venice in Italy
This magical city becomes even more evocative when the carnival comes to town.
Held on different dates each year to correspond with Shrove Tuesday (40 days before Easter), this is perhaps the world's most famous masquerade party and has been celebrated in the floating city since the 15th century.
Almost everywhere you go, you'll see locals and visitors alike dressed in extravagant baroque-style costumes and masks, so the people-watching is worth travelling for alone.
But there's plenty more going on from parades, jousting tournaments, street performers, a procession of decorated gondolas and masquerade balls across the city.
So mask up, learn the quadrilles and join in the festivities!
88. Trek the Kokoda Track in Papua New Guinea
No other trek will fill you with that revered Aussie spirit more so than the Kokoda Track.
Linking the southern and northern coasts of Papua New Guinea, the 96-kilometre walk follows the same path Australian soldiers took to defend our country from Japanese invasion.
Arguably Australia's most important stance during World War II, trekking the Kokoda (which is still very much like it was in 1942) will challenge you physically and mentally as it winds through mountainous rainforest and thick jungle, over rushing streams, into deep gorges and through narrow crests – but it also fills you with unwavering respect for the Diggers who experienced it in much graver circumstances.
A definite bucket-list item for any Australian adventurer.
89. Go diving in Palawan, the Philippines
We're not quite sure how Palawan has managed to escape under the radar for so long, so it is fitting it has made it into the list this year.
Why? Because it is beautiful! An island province of the Philippines, it has a compelling history stretching back 22,000 years and encompassing Spanish rule, American rule and Japanese invasion; stunning and unique flora and fauna; towering limestone karsts rising out of deep lakes and protected coral reefs that deliver spectacular diving adventures.
90. Bike through the Pinar del Rio in Cuba
Where?
Pinar del Río is in Cuba's western-most province, sticking out like a tail on the Caribbean island.
What?
The landscape of the Pinar del Río is one of the steep limestone hills, called mogotes locally, that give way to flat valleys of green.
Why?
Cycling the Pinar del Río is more a journey for pleasure's sake than a physical challenge, with the quiet roads that criss-cross the region leading to small rural villages and ample fresh air and scenery.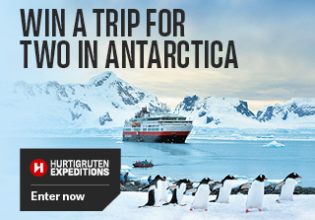 Win a trip for two in Antarctica worth over $20,000!
Sail to the frozen continent aboard the state-of-the-art MS Fridtjof Nansen. Spend your days searching for wildlife such as penguins, seals, whales and birds and join informative lectures. Valued at over $20,000!
Expert Expedition team

Ice-cruising and landings

The Expert Expedition Team will deliver in-depth lectures on a variety of topics
View More >
91. Climb Hawaii's volcanoes
Thousands of years of volcanic eruptions have left large parts of Haleakalā National Park on the Hawaiian island of Maui like a lunar landscape.
Hike the trails through the area in half a day or overnight on-site. Meanwhile, on the Big Island, Hawaii Volcanoes National Park is the home to Kilauea volcano, one of the most active in the world where molten lava can be seen creeping towards the sea, before disappearing in a cloud of steam.
92. Sail down the Nile, Egypt
Whether it's on a luxury cruise ship or a traditional felucca, sailing the longest river in the world past ancient sites, vast landscapes, and the activity of rural life is a unique way to experience Egypt.
More than 200 boats cruise this famous waterway, most starting in Luxor (home to archaeological sites like the Luxor Temple and Valley of the Kings, where Tutankhamun was discovered) and ending 200 kilometres south in the small city of Aswan (where you'll find the unfinished obelisk, perhaps the largest stone ever quarried, and colourful markets).
Here, it is also said the river is at its most majestic, as it curves through desert and granite rocks and around lush green islands.
A languorous cruise along the Nile is a welcome break from the hustle and bustle that is Egypt as you sit back and watch the world go by.
The best time to do a cruise is between October and April, when the weather is at its most pleasant (i.e not stiflingly hot!).
93. Journey from Delhi to Nepal by train
Travelling from Delhi to Nepal can be done by plane, but there's no challenge in that; a better way for you to experience what long-distance travel is all about in India is to hop on a train.
The first leg of the journey – at about 12 hours – will take you to Gorakhpur in Uttar Pradesh; from there you will need to take a three-hour bus or shared jeep ride to the border in Sunauli; then it's on to another bus or jeep to reach the famed city of Kathmandu.
We told you it wasn't easy but it's certainly an adventure.
94. Tour Berlin by foot
Every footpath in Berlin has lived a million tales – and that is just in the past century.
The best way to get up close and personal with Berlin's history is on a walking tour, where you can tread the same paths as Prussian kings, Nazi forces, Jewish refugees, Red Army soldiers and Berliners confined by the infamous Berlin Wall.
This resilient city changed a lot since 1989 when its two halves were reunited.
Whether you have one hour or one day, a Berlin walking tour taking in sites like the Brandenburg Gate, 1920s Cabaret Mile, Hitler's Bunker and the wall, will share insights that will linger for a lifetime.
95. Catch your breath in Fiordland, New Zealand
Encompassing Milford Sound (which came in at number 49 on this year's list), Dusky Sound and Doubtful Sound, Fiordland National Park is a UNESCO World Heritage site located on New Zealand's stunning South Island.
The landscape encompasses waterfalls, ancient rainforest, soaring mountains, granite peaks and eerily still lakes, all of which present the perfect proposition for anyone with a love of the great outdoors given the ample opportunity for trekking, biking, kayaking, walking and wondering in awe.
96. Swim in Samoa's To Sua Ocean Trench
To Sua' means 'giant hole' but that's not quite how we would describe this place. We think 'Lagi' is more appropriate – it means 'heaven'.
Yep, we could see ourselves cooling off in this heavenly aquamarine waterhole and admiring the lush green surroundings as we serenely float about.
The pool – which is located near Lotofaga village on the south coast of Upolu island – is fed through a natural tunnel that leads out to the ocean, which washes in refreshingly cool water.
To get here, it's a bit of an adventure – you need to follow some small, inconspicuous signs and climb down the 20-odd-metre ladder to a platform from which to dive, pin drop or cannonball – whatever takes your fancy.
And there's a rope from which to swing too. Weee!
97. Travel from Geneva to Vienna by train
Journeys don't get much more picture-postcard than this: setting off from the Swiss city of Geneva, the 10-hours-plus train journey to the picturesque Austrian capital of Vienna passes through some of the most sublime mountain scenery on Earth.
After changing trains in Zurich, you wend your way through Liechtenstein, with its chocolate-box castles and towns, then forge on to Salzburg, Linz and into Vienna itself, from where you can experience the refined charm of this historic city – and recover with a slice of Sacher-Torte and a coffee.
98. Be happy in Disneyland California, USA
It's known as the happiest place on Earth for a reason; it's obvious that the thought of Disneyland fills many people with a sense of pure joy.
With parks in Hong Kong, Paris, Tokyo and Florida, the original and the best is still the land that Walt Disney built in Anaheim, California, back in 1955, with the fairytale Magic Kingdom castle dominating the horizon as you approach and a world of wonder laid out beyond.
While the best ride in the place is up for debate – It's A Small World versus Space Mountain, the iconic spinning teacups versus Pirates of the Caribbean, the carousel versus the Matterhorn Bobsleds – the happiness they represent is the enduring attraction of this most fun of fun parks.
99. Wander around the Natural History Museum of London
The design of this extraordinary building is a strong competitor to the collection of many treasures contained within its walls.
London's Natural History Museum, with its classic Romanesque architecture, has been described as a work of art in its own right, while others have likened the grand arches and spirited towers to a Harry Potter movie set.
Beyond the impact of the building, the museum contains one of the world's best collections devoted to the sciences of zoology, botany and minerals, with its famous gallery of dinosaur skeletons.
A far more interactive experience is in the Volcanoes and Earthquakes gallery, complete with an earthquake simulator. Hands down, this is the best place to get shaken up in the British capital.
100. Be amazed by the Isles of Scilly in England
Proof that the impossible is possible, this tropical paradise is located in the Celtic Sea.
That's right – although the name may sound more Italian than English, the Isles of Scilly are just under 50 kilometres from the south-west coast of England.
Think unspoilt islands, turquoise seas, and the choice to do absolutely nothing or explore as much as you like.
Made up of five inhabited islands (only 2200 people call the Isles home), each one is different in its own right.
From the untamed beaches of England's final frontier, St Agnes; the romantic castle ruins of Tresco; and the central hub of St Mary's, the Isles of Scilly is the most perfect escape from The Old Smoke if ever we saw one.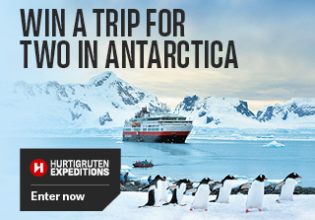 Win a trip for two in Antarctica worth over $20,000!
Sail to the frozen continent aboard the state-of-the-art MS Fridtjof Nansen. Spend your days searching for wildlife such as penguins, seals, whales and birds and join informative lectures. Valued at over $20,000!
Expert Expedition team

Ice-cruising and landings

The Expert Expedition Team will deliver in-depth lectures on a variety of topics
View More >