Read more...
The endless dunes of the ferocious Empty Quarter and the twinkling blue of the Gulf of Persia. Champagne-fuelled brunches, enormous hotels and even bigger mosques… Everything moves fast in the cultural heart of the UAE, from the ostentatious cars to the skyline, which seems to be growing taller by the week. Welcome to our Abu Dhabi travel guide.
Yet look beyond the glitz and glamour and you'll discover that it hasn't entirely left behind its heritage as a tiny pearl diving village. Fishermen still set out on traditional wooden dhows to fill the souk on the main port, while a thick halo of mangrove swamps encircles the city, a reminder that it has been hewn out of an extreme environment and that one day nature could claim it back.
Get inspired with our curated guide of what to see and do in Abu Dhabi in four days.
You can fly directly to Abu Dhabi International Airport from Brisbane, Sydney and Melbourne. All other Australian airports require an internal flight to one of these cities.
Things To Do in Abu Dhabi
Sure the beaches, brunch spots and shopping are good… Really, really good. But there are so many more interesting things to see and do in Abu Dhabi. Get planning with our list of 10 reasons why it belongs on every travellers bucket list here.
Abu Dhabi prides itself on being the cultural capital of the UAE and it has the big hitting sights to prove it. A visit to the Louvre Abu Dhabi is without doubt one of the top 10 things to do in the city, as is exploring the Sheikh Zayed Grand Mosque, which more than lives up to its name. Find the opening times on the website.
Sunning yourself beside the eye-wateringly blue water of the Persian Gulf is a cheap thing to do in Abu Dhabi. You can lounge on the gunpowder-fine sand of the Corniche for free, or splash out on a cabana at the Intercontinental's Beach Club, which is always buzzing with those looking to see and be seen.
Interesting Places to Visit in Abu Dhabi
It may only be 40 years young, but Abu Dhabi is overflowing with interesting places to visit. Get planning your ultimate trip with our guide to how to make the most of it in just 48 hours.
Saadiyat Island is fast becoming one of the hottest addresses in Abu Dhabi and a real must visit. Read more about its fusion of culture, art and architecture here and don't forget to pack your swimsuit. It's home to one of the most gorgeous swathes of sand in the city.
No holiday in the Middle East is complete without a visit to a souk. Haggle well and a morning spent exploring these ancient marketplaces could be one of the most fun and cheap things you do in Abu Dhabi. Wend your way through the labyrinth of Al Ain (the old souk) between towering piles of clothes and spices and keep your camera at the ready in the colourful Fish Souk.
Choosing Where To Stay in Abu Dhabi
The bigger the better seems to be the motto of Abu Dhabi's hotel scene. Rooms are often as spacious as your average Sydney apartment, the bath tubs more like plunge pools and the actual swimming pools the size of desert wadis.
The Beach Rotana Abu Dhabi is a case in point. This glittering monster boasts a private beach club, 12 restaurants and direct access to the Abu Dhabi Mall. http://www.abudhabi-mall.com/
Read our review of the Shangri-La Hotel Qaryat Al Beri to find out why we reckon it might just be the most indulgent hotel in Abu Dhabi… Why WOULD you clean your own sunglasses when the pool butler is on hand to do it for you? It even has a private beach with magnificent views of the Grand Mosque.
Tours and Deals in Abu Dhabi
Its soaring skyscrapers and glass fronted yachts can be dazzling, so choosing the right tour is key if you want to get beyond the glitz in Abu Dhabi.
If you're just stopping by on a layover, why not try a day tour from the airport? Al Ghazal Golf Course is one of the best sand courses in the world and it's a mere seven-minute drive. Alternatively, ward off jet lag with pure adrenaline on a sand skiing trip in the desert.
For more high speed thrills, take a tour of Ferrari World or flit between the tallest skyscrapers in Abu Dhabi on a helicopter tour.
Or catch a plane to Sir Bani Yas island, a magical tuft that has been transformed into a paradisaical sanctuary where endangered native animals such as oryxes, gazelles, jackals and cheetahs roam freely. A 4×4 safari can be booked through the Anantara Al Sahel Sir Bani Yas Island.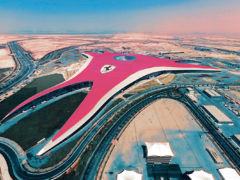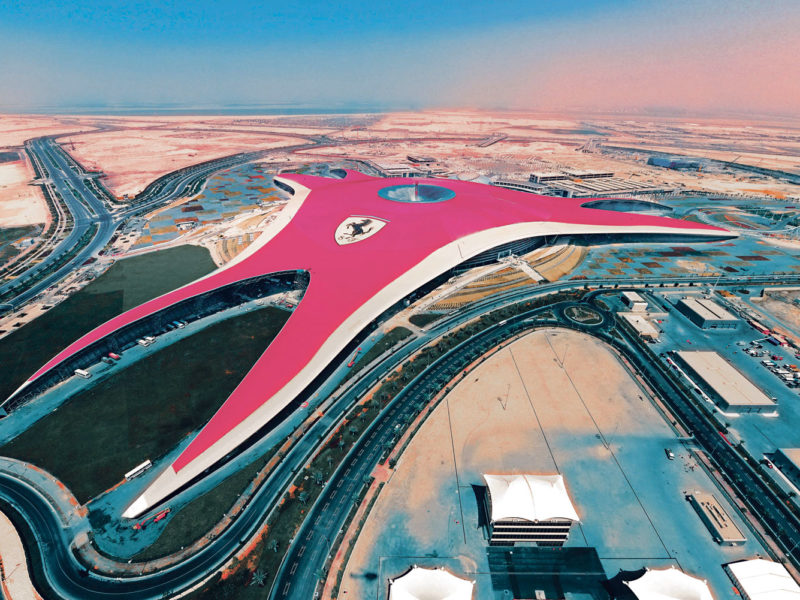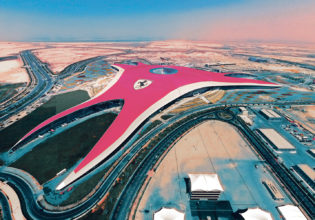 We go undercover to review Abu Dhabi's Ferrari World. David Whitley buckles up for a fast ride. (more…)...
Best Places to Eat in Abu Dhabi
Given that it has 280 miles of coast, it should come as no surprise that Abu Dhabi's national dishes mostly focus on the bounty of the sea. Many are flavoured with an exotic blend of spices that's unique to the region: cardamom, saffron, cinnamon, ginger, black pepper, rose water and dried lemon. It's a heady combination…
Try Emirati fine dining at Emirates Palace, or join the locals at Yadoos House for traditional favourites such as al harees (meat and wheat slow-cooked and served with ghee).
Come Friday morning, the first day of the weekend, all of Abu Dhabi's beautiful people get dressed for brunch, which has become a much loved tradition among the city's many expats. Feast on sophisticated Cantonese at Hakkasan or enjoy sake cocktails and slithers of sashimi at Zuma.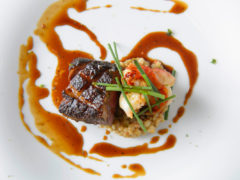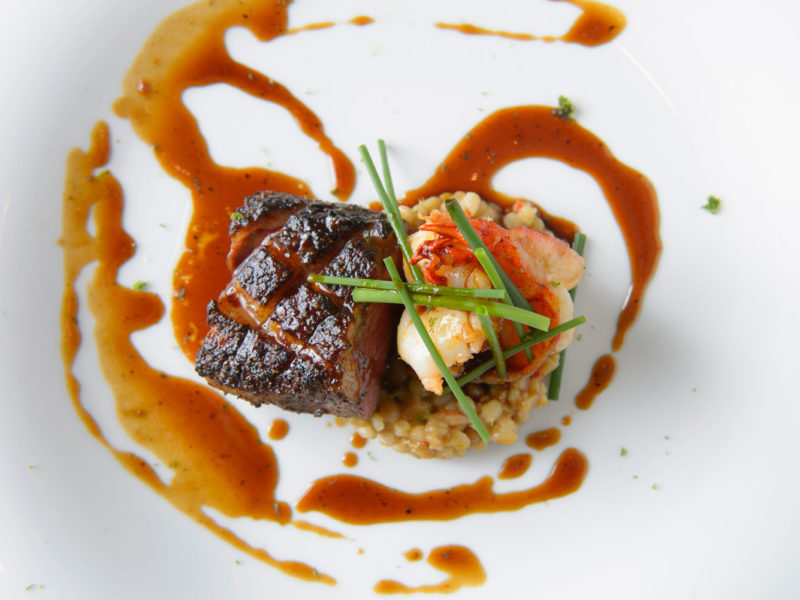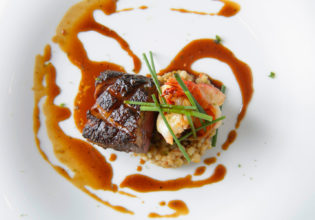 Every February, all eyes are on Abu Dhabi for the scrumptious Abu Dhabi Food Festival. An expansion of the popular, annual Gourme...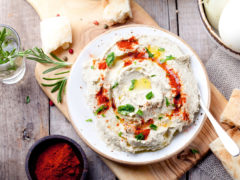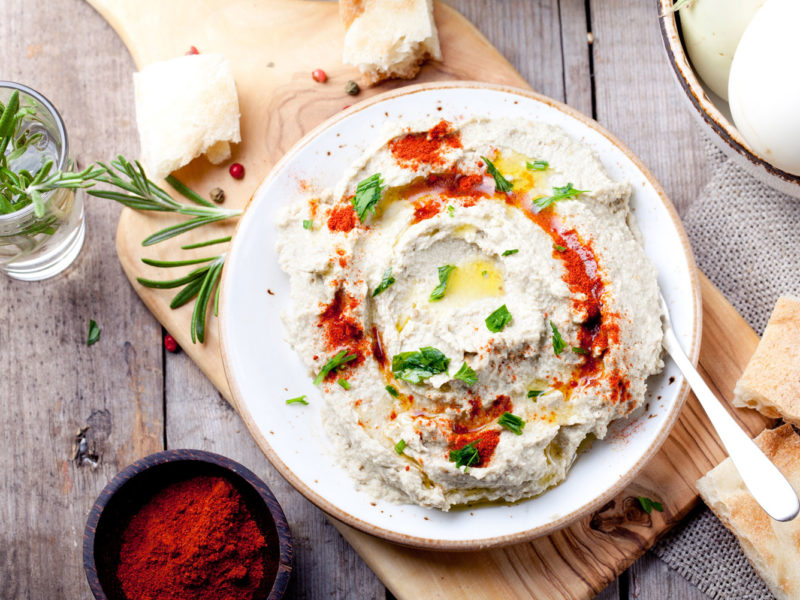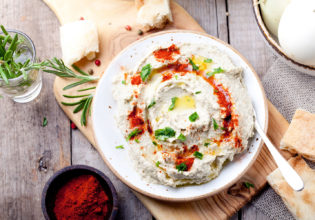 Abu Dhabi is home to a tantalizing array of world-class dining experiences. Whether it's the exotic flavours of Emi...
Explore More Of The Middle East