Read more...
Many countries claim to be 'melting pots' but when it comes to diversity, Malaysia is full blown casserole (in the best way possible). Here Muslim Malays, Muslim Indians, Chinese and Hindus share space with indigenous ethnic groups, forming the most condensed distillation of cultures in South-East Asia. It's a place where old-world shophouses share street corners with skyscrapers styled straight from science fiction and staggering tea plantations are just a short drive from pristine white sandy beaches. Welcome to our Malaysia travel guide.
If it's Asia you're after then Malaysia might be all you need. Explore all of its below to find out why…
Malaysia is a country built for bucket lists. In a single trip you can walk laneways between 1920s shophouses, see abundant coral reefs and even make like David Attenborough and enjoy getting up close and personal with bug-eating plant life.
A highlight to tick off your bucket list is Gunung Mulu National Park in the Bornean state of Sarawak. This World Heritage listed jungle is home to stunning rock formations, limestone cliffs and, yes, plenty of carnivorous Pitcher plants.
Langkawi has long been luring beach-going travellers but those searching for a more rustic coastal escape will love the Perhentian Islands, home to some of the country's richest coral reefs minus the mega-slick resorts that dot the larger islands.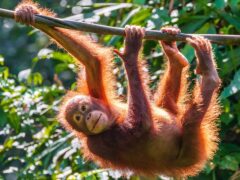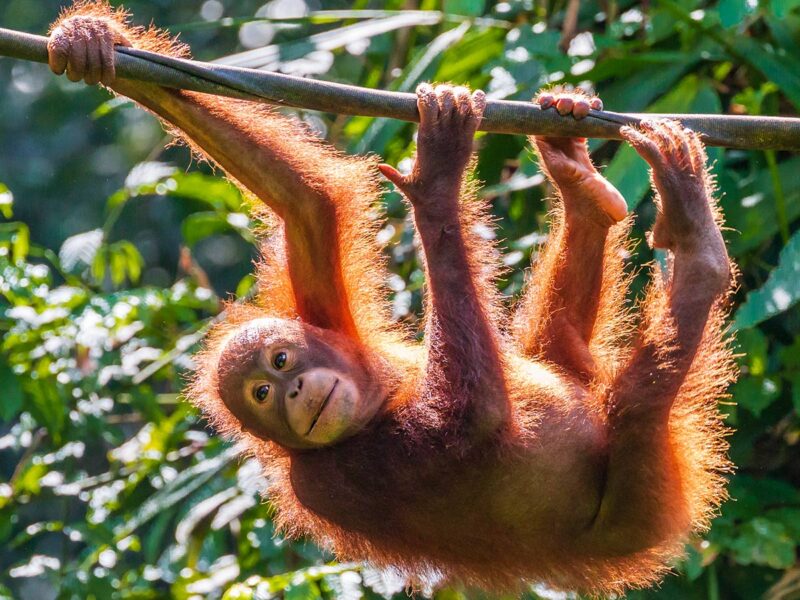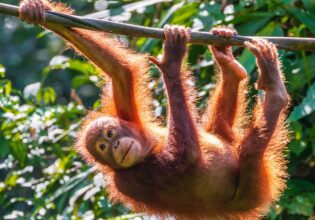 From the heights of Mount Kinabalu to the colonial buildings in Kuala Lumper, this southeast-Asian destination offers five holiday...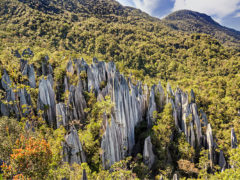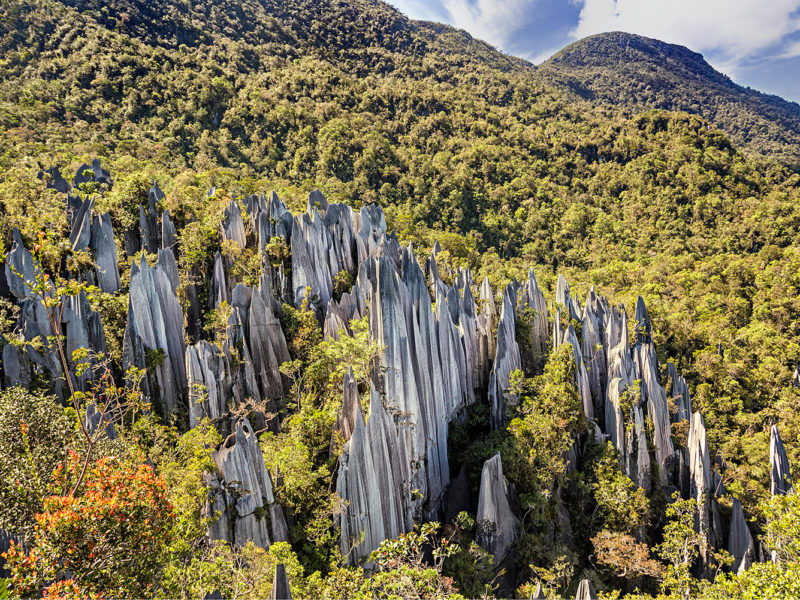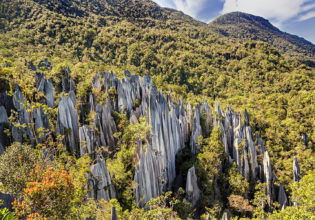 Where in the world can you witness life so diverse in form and colour that it could have come from the pen of some hallucinating s...
Best Places To Visit In Malaysia
Going to Malaysia and not visiting Kuala Lumpur would be like flying all the way to Australia and not seeing Sydney. You'll still have a great time if you miss it but Kuala Lumpur (or KL to the locals) is the epicentre of the country's economy and all that goes with it. Yes, we mean mega-malls, streamlined architecture and world-renowned restaurants. Spend a few days here and soak up the trendy hipster scene in Bangsar, source hidden speakeasy-inspired bars in Chinatown and revel in the old 1940s shophouses in Chow Kit.
Once you've had your fill of futuristic Kuala Lumpur take things down a notch in Maleka (also commonly called Malacca). A city that wears its history on its sleeve with architecture influenced by Dutch colonisation, British and Portuguese rule. Here you'll see ornate Chinese trophy houses alongside grand Spanish-inspired villas, making it a dream for photographers and history buffs alike.
George Town on Penang Island is another must-do thanks to its world-famous hawker stalls each selling dishes flavoured by cooking styles from Thailand, China, India and locally in Malaysia.
But it's not just noodles on the menu in George Town, in recent years the city has become a haven for street artists who add their detailed and curious works to the mostly unloved side of shophouses.
Best Time To Visit
Island-hoppers flock to Langkawi between December to February, when the western side of the country experiences relatively calm weather and minimal rain.
Those looking to enjoy the low-key beauty of the Perhentian Islands on the eastern side of Malaysia will do best to visit during the dry season of March to November (keeping in mind that July is peak season).
Tours and Deals
Malaysia is a country that inspires exploration, even if it's just through one of the many hawker markets. However, those craving a history lesson as a side to their Nasi Kerabu will love joining a Simply Enak culinary walking tour. Operating throughout George Town, Kuala Lumpur and Penang, Simply Enak guides steer travellers away from the traditional 'tourist traps' and introduce them to the locally loved restaurants and stalls that showcase the real flavours of Malaysia.
Those looking to shy away from the bustle of the cities and towns and delve deep into the jungles of Sabah and up-close and personal with orangutans should enlist themselves into a G Adventures Experience Borneo group expedition STAT. This 14-day journey crosses the volcanic mud baths of Pulau Tiga, through to night walks within Mulu National Park, all the way to the Sepilok Orangutan Rehabilitation Centre. It's also been approved and endorsed by world-renowned primatologist Jane Goodall, so you can rest easy that you're aiding the local wildlife communities while exploring.
Where To Stay In Malaysia
Hotels
From comfortable backpacker hostels, charming guesthouses, to ultra-exclusive resorts Malaysia is a country built for any budget. The Majestic Hotel Kuala Lumpur (formerly named 'Hotel Majestic') is not only a luxury highlight but also a neoclassical architectural gem. Boasting a cigar room, private cinema, day spa and lavish high tea lounges, it's the ideal place to nestle in and soak up post-war colonial opulence.
Luxury Resorts & Villas
It's not all about pith-helmeted doormen and ornate porte cochères and those travellers looking to indulge in the modern side of Malaysia luxury scene will love the zen beauty of the Four Seasons Langkawi. Here the resort fuses all the spa and pools extravagance of a high-end leisure alongside educational tours and exhibitions thanks to its proximity to UNESCO World Heritage listed national park on the its doorsteps.
Foodie Experiences In Malaysia
Like many Asian countries, food is the cornerstone of community life in Malaysia and if you're looking to condense as many dishes into a single dinner then be sure to beeline it to Kuala Lumpur's iconic night food markets in Jalan Alor. Here you can simply stroll and soak up all the frenetic energy of flaming stoves, endlessly tossed noodles and swarms of hungry revellers.
But Kuala Lumpur is nothing if not eclectic and truly cements this status with the introduction of 'Dining In The Dark', a unique concept whereby guests enjoy fine fare in an entirely pitch black surrounds.
Cultural Experiences in Malaysia
Malaysia is a country with culture around every corner but George Town in Penang is a haven for history fans with countless restored Straits Malay artifacts.
Kek Lok Si (also known as the Temple of Supreme Bliss) in Penang is home to the elaborate seven-story Pagoda of Rama which combines Thai, Burmese and Chinese design to symbolise the marriage of the multiple types of Buddhism found in the country.
Pinang Peranakan Mansion on Lebuh Gareja (Church Street) is one part museum, one part living monument to 19th century Straits Eclectic living, full to the brim with 1800s carved wood panels, brightly coloured walls and thousands of collectibles.