5 unique experiences to try in Malaysia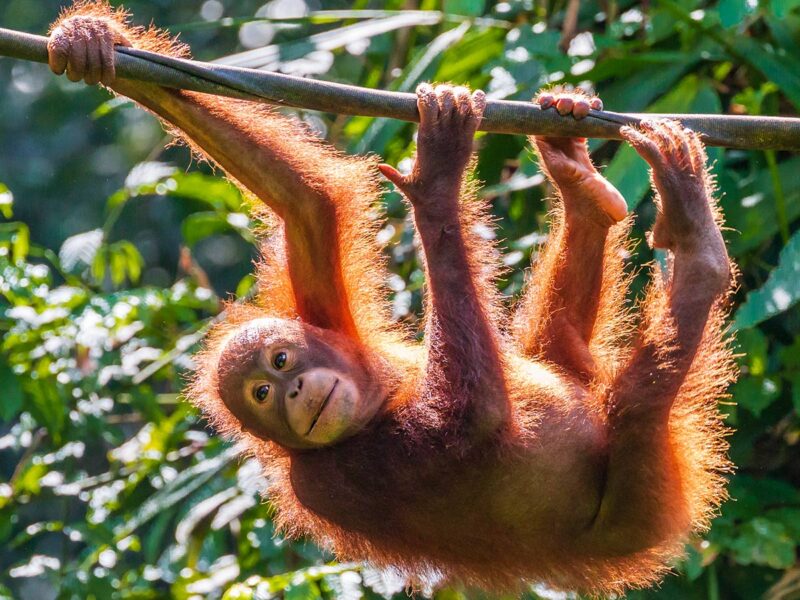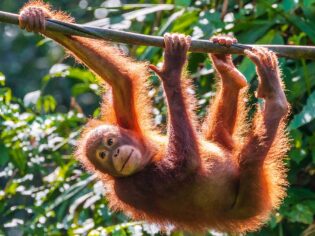 |

THIS ARTICLE WAS CREATED IN PARTNERSHIP WITH Tourism Malaysia

|
From the heights of Mount Kinabalu to the colonial buildings in Kuala Lumper, this southeast-Asian destination offers five holidays in one.
With signs of human existence dating back over 40,000 years and a complex history that includes Chinese, Indian, Dutch, and British influences, the unique experiences in Malaysia include a melting pot of culture, flavour-packed cuisine, and pristine natural beauty.
1. World-class diving in Malaysia
Often ranked one of the best dive sites in the world, Malaysia's Sipadan Island, is home to leopard sharks, barracudas parrotfish, manta rays, turtles and more. Strictly controlled for preservation, all divers must register as there are only 120 permits given out each day. Just twenty minutes away by boat is the island of Mabul, where macro-diving is popular. Divers can spot pygmy seahorses, cuttlefish, harlequin shrimp, frogfish, blue-ringed octopus, and scorpion leaf fish.
For longer stays, divers can enjoy the scenery from the stunning Sipadan Kapalai Dive Resort, built on the shallow sandbanks of the Ligitan Reefs. Located only a short boat ride from both the Sipadan and Mabul dive sites, this over-the-water escape even boasts a sandbank beach of powdery white sand to relax on.
Back on the Malaysian Peninsula, the state of Terengganu is a melting pot of Chinese and Malaysian culture. It's also famous for tropical islands offering impressive dive sites. The archipelago of Redang, just offshore, is located within a marine park; the easy and pristine diving is great for divers of all abilities.
Nearby the white sandy-beached Perhentian Islands offer snorkelling and diving from the beach, as well as three shipwrecks to explore. Further south, Tioman island is surrounded by what has been called the most beautiful coral gardens in the South China sea, featuring turtles, sharks, cuttlefish and thousands of bright tropical fish.
2. Luxury shopping destinations
With over 50 shopping malls across Kuala Lumper opening until 10pm, it can be daunting to know where to shop first in the capital. To get a feel for the city head to Bukit Bintang, this buzzing centre is filled with restaurants, bars, hotels and malls. One of the most luxurious is the award-winning seven-story Pavilion, with over 700 retail outlets, restaurants, and eight shopping precincts. Not only is it famous for the wide variety of shops but it's also the best place to spot celebrities.
Nearby the recently renovated Starhill houses nearly all of the world's most famous luxury brands, and the five-star hotel JW Marriott Kuala Lumpur. Located in the centre of one of the busiest sections of Bukit Bintang, with an average foot traffic of 50 million people annually, The Starhill offers quiet opulence. Featuring calming spaces including a neoclassical lobby serving up afternoon tea, this shopping experience is filled with decadence.
For something a little different, visit the impressive Petronas Towers – the tallest twin towers in the world – and then visit the adjoining six-story, 300-store Suria KLCC shopping mall. The food court on the top floor offers up some of the most famous traditional dishes, while the Petronas Art Gallery has over 1000 local Malaysian artworks on display.
3. Malaysia wildlife experiences
While Malaysia itself is a microcosm of tropical beaches, extinct volcanoes, and mangroves, some of the most spectacular nature and wildlife experiences can be found on Sabah. The ancient 130-million-year-old Danum Valley is the perfect place to see gibbons, orangutans, red leaf monkeys, and hornbills in their natural environment, as well as 100-metre-high rainforest trees.
For overnight visits, the award-winning, five-star Borneo Rainforest Lodge allows guests to wake up to the rainforest sounds outside their window.
Also on Sabah, Sepilok Orangutan Rehabilitation Centre rescues abandoned or injured orangutans from logging, poachers and human encroachment. Visit the 60 to 80 orangutans who live independently within the rainforest reserve and the 20 or so that are cared for in the nurseries. Nearby, Bornean Sun Bear Conservation Centre is home to around 40 of the world's smallest bears which are only found in Southeast Asia. Visiting both these centres will support their increasingly important work.
4. Best places to eat in Malaysia
Malaysian food is famous in its own right, and there's nothing like tasting the local street food – especially the famous laksa of Georgetown for a flavour explosion. Not only are the spices of a piping hot Penang Asam Laksa bursting with sweet, sour, bitter, salty and umami notes, but the zesty undertones bring out the true nature of the mackerel-based fish broth. Also popular are the freshly made Char Kway Teow and Hokkien Mee noodle dishes, along with the iced sweet dessert Cendol.
Another hub of gastronomic delight is the city of Ipoh in northwest Malaysia, famous for its hot springs and Buddhist temple in a limestone cave. With an array of restaurants and fresh street eats, foodies will love the sweet Ipoh white coffee, as well as the silken tofu pudding of tau foo fah. The region is also known for its fruits, including seedless guava, cempedak, durians, and pomelos.
5. UNESCO World Heritage Sites in Malaysia
Malaysia is lucky enough to have four UNESCO World Heritage Sites, including the buzzing historical cities of Penang/ George Town and Melaka. Wall to wall with one of the largest collections of pre-war buildings in Southeast Asia, George Town World Heritage Site covers around 2.5sqm so it's best explored by bike, on foot or even a trishaw. Visitors can wander among the 1,700 well-preserved historic buildings, spotting the Malay, Chinese, Indian and European influences as well as some of the famous street art.
Around 500km south, Melaka is a city also reinvigorated with fresh, modern street art. Known for its mix of architectural styles, this historic city houses the Cheng Hoong Teng Chinese temple – the oldest operating temple in Malaysia from the 18th century – and the modern Melaka Straits Mosque. From there, it's a short hike to the ruins of St Paul's Church, originally built by a Portuguese nobleman in the 1500s, where you'll find a panoramic view of the city. The vibrant red Stadthuys is a striking nod to the city's Dutch legacy, the red theme continues around this Dutch Centre with the nearby crimson clocktower.
Meanwhile, the Jonker Street night market on Friday and Saturday nights fills the air with live music and exotic spices. Extend your stay at the lavish Baba House Melaka, with its spacious rooms, rooftop bar, pool, and in-house traditional library. Just a short walk to most of Melaka's attractions, this luxury hotel offers a peaceful place to relax at the end of a busy sightseeing day.
LEAVE YOUR COMMENT