Read more...
Wondering whether a cruise holiday might be the right option for your next adventure? We've got all the cruise deals, cruise guides & more you need right here.
There are plenty of misconceptions about cruise holidays. Cruising newcomers often perceive cruises as floating retirement villages or misconceptions based on watching the 60's TV show 'The Love Boat'. The cruise industry has changed dramatically over the years, so to give your more insight into the contemporary cruise experience we've prepared everything you need to know about cruising.
For first time cruisers, there can be an overwhelming selection of cruise lines, itineraries and destinations to choose from. The best way to book your first ever cruise is to discuss your holiday expectations and requirements with a cruise specialist, like Cruiseco or Cruise Traveller, or directly with a cruise line to ensure you choose the right cruise ship and room type to suit your needs.
There is a vast array of cruise ships to choose from and each one is unique and appeals to a different holiday need. The good news is there is a cruise ship for everyone! Choosing the best cruise ship for you will largely depend on your budget and how long you plan to set sail. Other considerations include whether you're looking for a family-friendly cruise line or something a little more romantic. Also, consider what size ship you might prefer; large ships have the advantage of mega-style resort facilities while smaller ships offer more bespoke services.
What to Pack for a Cruise
Before you begin packing for your cruise, review the itinerary and the cruise line's website, plus consider the length of the cruise, what shore excursions you've booked and whether dinners are likely to be casual or formal.
Most people choose a cruise so they can languish poolside or enjoy shore excursions, so make sure you pack at least two swimsuits and don't forget the sunscreen. Most cruises have a formal night, so pack at least one formal outfit. Even if you're cruising somewhere tropical, it can get quite chilly on the open water at night, so pack a lightweight wrap or jumper.
If you're prone to seasickness, make sure you buy the remedies on shore, as they can be expensive to purchase onboard. Check what electrical outlet your ship is fitted with, as you may need to bring adapters to fit US or European outlets. Lastly, don't forget your passport!
Cruise holidays represent great value, as essentially your accommodation, meals, transfers and more are all included. There are exponential possibilities for cruising, determined by three factors; ship size (small/big/large); travel group (couples, singles, young, old); and style – ranging from adventurous expeditions through Alaska and the Kimberley for example to lazy luxurious river cruising in Russia and Portugal.
Cruising in Europe
Northern Europe
From historic towns to iconic landmarks, Northern Europe's legendary waterways are waiting to be explored. Each destination in Northern Europe has something unique to offer; Cruise the Rhine, Moselle, Main and Danube rivers through countries as diverse as the Netherlands, Germany, Austria, Denmark and more.
Eastern Europe
The best time to enjoy an Eastern Europe cruise is between May and November. Eastern Europe cruises depart from locations such as Rome, Naples, Athens, Bucharest or Istanbul and sail to exciting corners of the world including Hungary, Romania, Serbia, Bulgaria and Croatia.
Southern Europe/The Mediterranean
Mediterranean cruises visiting Southern European countries are a popular choice for holidaymakers, with a wide variety of cruise lines servicing the region with a range of enticing itineraries. Southern European cruises often include stopping in ports in Spain, France, Portugal, Italy and Croatia. If you're looking for the best river cruises in Southern Europe consider cruising through Paris along the Seine; it's ideal for art and history lovers. Likewise, gliding through France by canal boat will take you through some of the most picturesque French countryside for an unforgettable experience.
Greek Islands
Cruising the Greek Islands is a magical experience, with passengers enjoying dramatic sunsets, sparkling seas and dazzling nightlife all to the backdrop of the Greek Isles famous whitewashed houses, vibrant cobalt rooftops and bougainvillea in bloom. Popular ports include Mykonos, Corfu, Santorini and Rhodes and of course Athens, where you can experience the art, culture and history of Greece.
Cruising in Asia
Southeast Asia
Cruising along Asia's waterways has quickly become an in-demand experience. With never-ending scenery and vibrant culture, a journey along one of Asia's many spectacular rivers will captivate you. The mighty Yangtze River in China is one of the most incredible waterways in the world and the longest in Asia. If you're fascinated by life on the Mekong River, experience remote areas of the Mekong in Cambodia and Vietnam and witness a true culture exchange with inhabitants of the region for an unforgettable experience.
Japan
Japan is a country steeped in history, rich culture and traditions. Cruising is a gentle way to experience the Japanese culture without too much shock. One of the most coveted times to visit Japan is during its magical cherry blossom season. This annual spectacle signifies the start of spring with celebrations taking place across the country.
Yokohama is the cruise port for Tokyo, Japan's capital and other popular ports of interest are Nagasaki, Osaka and Shimizu (Mt Fuji). Calling in to these ports will give you a great overview of what 'The Land of the Rising Sun' has to offer.
Cruising in America
South America
Indulge your senses on an epic South American cruise as you savour an incredible variety of regional cuisine, breathtaking scenery and marvel at the incredible Antarctic. For many, an adventure to Antarctica is the trip of a lifetime and in our 20 reasons to add Antarctica to your bucket list we show you why you should add it to your own list.
Popular destinations for shore excursions on a South American voyage include Brazil and Argentina for their spectacular sights, sounds, culture and wildlife.
Central America/The Caribbean
Travellers have long flocked to the Caribbean visiting the Bahamas, Puerto Rico and the Cayman Islands for a hit of Vitamin 'Sea'; you'll love your time on a Caribbean cruise. Shore excursions will have you exploring beautifully preserved colonial cities, wildlife rich jungles and remote islands in Costa Rica, Colombia and Panama. The Panama Canal is one of the region's busiest routes and an engineering marvel. Vastly different to holiday playgrounds such as the Bahamas; The Galapagos is one of the world's most romanticised islands and famed for its rare and beautiful creatures. The best time to cruise around Cuba and the Caribbean is December-April, however effective as of 5 June 2019 Americans are no longer permitted to travel to Cuba by cruise ship due to US government policy changes.
North America
There is so much to see and do on a North America cruise. From the impressive skyscrapers of New York City to the palm trees and white sands of the Florida Keys or San Francisco's iconic Golden Gate Bridge; you'll spend your days soaking up the diversity and history on a North American voyage. For a different perspective, perhaps consider a unique river cruise aboard a steamboat, exploring Mark Twain's riverside America. Popular ports in North America include New York, Los Angeles, San Francisco, Fort Lauderdale, Miami, New Orleans, Boston and more.
Canada
The glinting glaciers of the Canadian Arctic Archipelago, the cosmopolitan cafes of Montreal, cooling off in the spray of the thundering Niagara Falls and awe-inspiring Rocky Mountains are all waiting to be discovered in Canada. In our guide, how to cruise the British Columbia Coast in style, take a luxurious cruise from downtown Vancouver into Victoria's Inner Harbour on Vancouver Island spotting wildlife such as orcas, bald eagles or sea lions. Highlights of a Canadian cruise include Banff and Jasper National Parks and downtown Vancouver, which provides a stunning departure point for Alaska.
Alaska
Experience the authentic Alaska you've always dreamed of with a reputable cruise line, taking in the spectacular scenery and glistening glaciers of Alaska.
Cruise the Inside Passage, Juneau, Skagway, Hubbard Glacier and so much more. Expedition cruising is generally a more intimate cruising experience and itineraries are usually specialised to a particular interest, often with expert speakers and guides. Cruising Alaska's Inside Passage on board an expedition ship will provide more opportunities for close encounters with wildlife such as humpbacks and brown bears, as well as the option to kayak along scenic coastlines compared to traditional mega liners. Whichever way you cruise, you'll witness some of the most breathtaking glacial landscapes on the planet.
Hawaii
Cruises to Hawaii offer spectacular views of Diamond Head as you approach the harbour and arrive in Honolulu, the capital of Hawaii on the island of Oahu. Each of the Hawaiian Islands offers a unique experience from the iconic Waikiki Beach in Honolulu to the ancient active volcano on the Big Island or the sandy beaches of Maui. Not just Mai Tai's and sunsets, Hawaii offers significant cultural and historic attractions such as Pearl Harbour and the USS Arizona Memorial. Hawaii is a popular stop for many cruises to the Pacific.
Cruising the South Pacific
Australia
Cruising in Australia continues to be a popular holiday experience, with Australians setting sail in record numbers. There is no more spectacular vista than gliding in to Sydney Harbour with the iconic Sydney Harbour Bridge and Opera House to greet you. There are plenty of popular cruise destinations in Australia including The Kimberley. If ever there's a moment in life to live out your dream, it's on a Kimberley coastal cruise and we show you how to cruise the Kimberley in style. We've also prepared a guide with everything you need to know about cruising the spectacular water of The Kimberley. Another popular Australian cruising destination is TasmaniaTasmania with its rugged coastline and ancient wilderness.
We've done the hard work for you and prepared the ultimate reference for every yacht charter, houseboat and small ship cruise operator in Australia. You're welcome.
New Zealand
New Zealand with its unique history, mix of Maori and European culture and breathtaking scenery is truly a magical balance of history meets culture meets modern times. Marvel at the spectacular scenery of Fiordland National Park, stroll the streets of cosmopolitan Auckland, and experience moviemaking magic with a Lord of the Rings tour in Wellington. New Zealand's cruise ports are varied and exciting, making a cruise around New Zealand one to remember.
Fiji
Thinking about an island getaway? How about go one better and jump onboard a cruise and discover Fiji in style. One of the best ways to explore the tropical atolls of the South Pacific archipelago is by boat. Enjoy a relaxing cruise around the Mamanuca and Yasawa Islands. Swim and snorkel in crystal clear waters, soak up the natural attractions and immerse yourself in Fijian culture.
South Pacific Islands
South Pacific islands are the definition of paradise, with powdery white sand beaches and aqua waters for you to relax and unwind. Popular destinations include New Caledonia, Vanuatu, Tahiti, Samoa and Papua New Guinea. Enjoy the laid-back island vibes of these iconic destinations and recharge the batteries.
Cruising in Russia
Cruising beautiful Russia provides the opportunity to travel the great Volga River, Europe's longest and largest river in grand style. From Moscow to magical St Petersburg, a Russian river cruise offers variety and splendour at every turn.
Cruising the Arctic
The best way to experience the wonders of the Arctic are via an exciting Arctic expedition cruise. Arctic trips are explorations by sea, sailing the icy waters to Greenland, Iceland and venturing even further north to Franz Josef Land. An Arctic summer cruise offers sunsets that linger until dawn, glaciers that drop massive icebergs into the sea all while soaking up the remote wonders of Norwegian fishing towns and Inuit villages of East Greenland.
We recommend you book your cruise as far in advance as possible to secure your preferred cabin options and dates. Choose a CLIA-accredited travel agent or cruise specialist who will be aware of the best cruise specials available at any particular time. Each cruise company releases their itineraries at various times throughout the year, depending on the seasons and different regions of the world they operate in, so consult your cruise specialist for the best cruise deals and packages. If booking through a cruise distributor, like Cruiseco, ask them about their exclusive fly, cruise and stay cruise packages.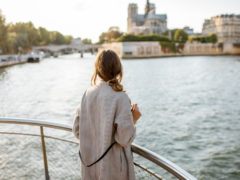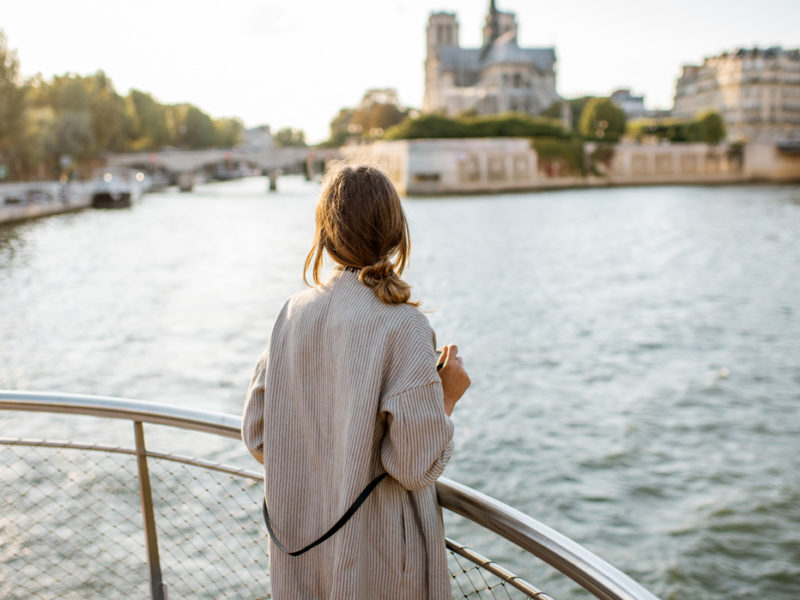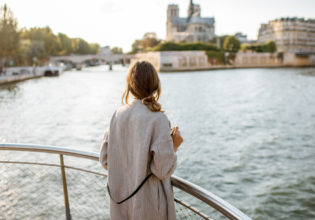 A cruise holiday isn't always smooth sailing, but you can buy peace of mind in the form of cruise travel insurance. Here are all...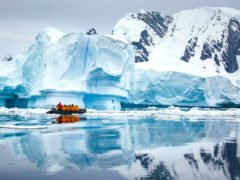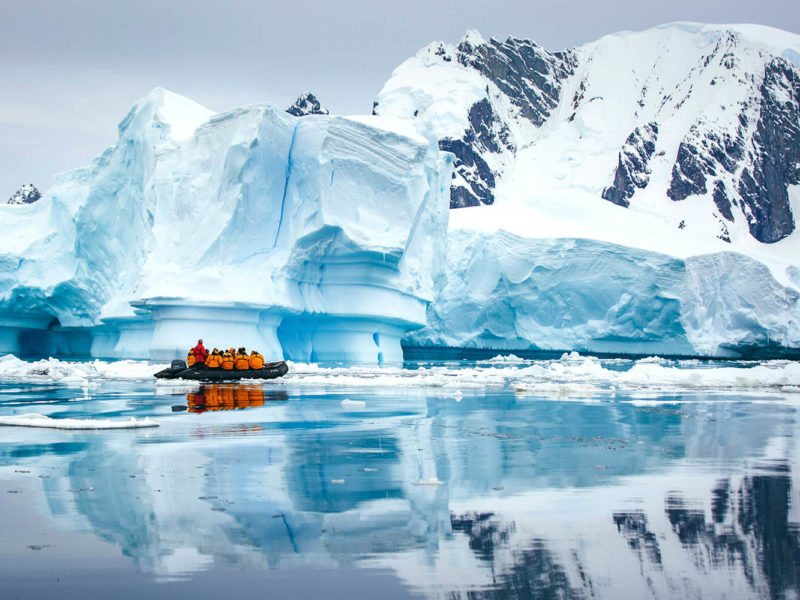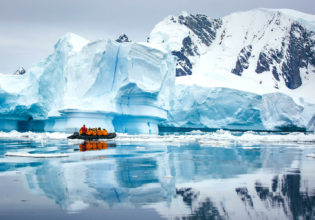 Venture to lands seen by a relative lucky few on an unforgettable Antarctic cruise journey with Quark Expeditions. What's new in ...