The Viking Orion feels so unlike a cruise ship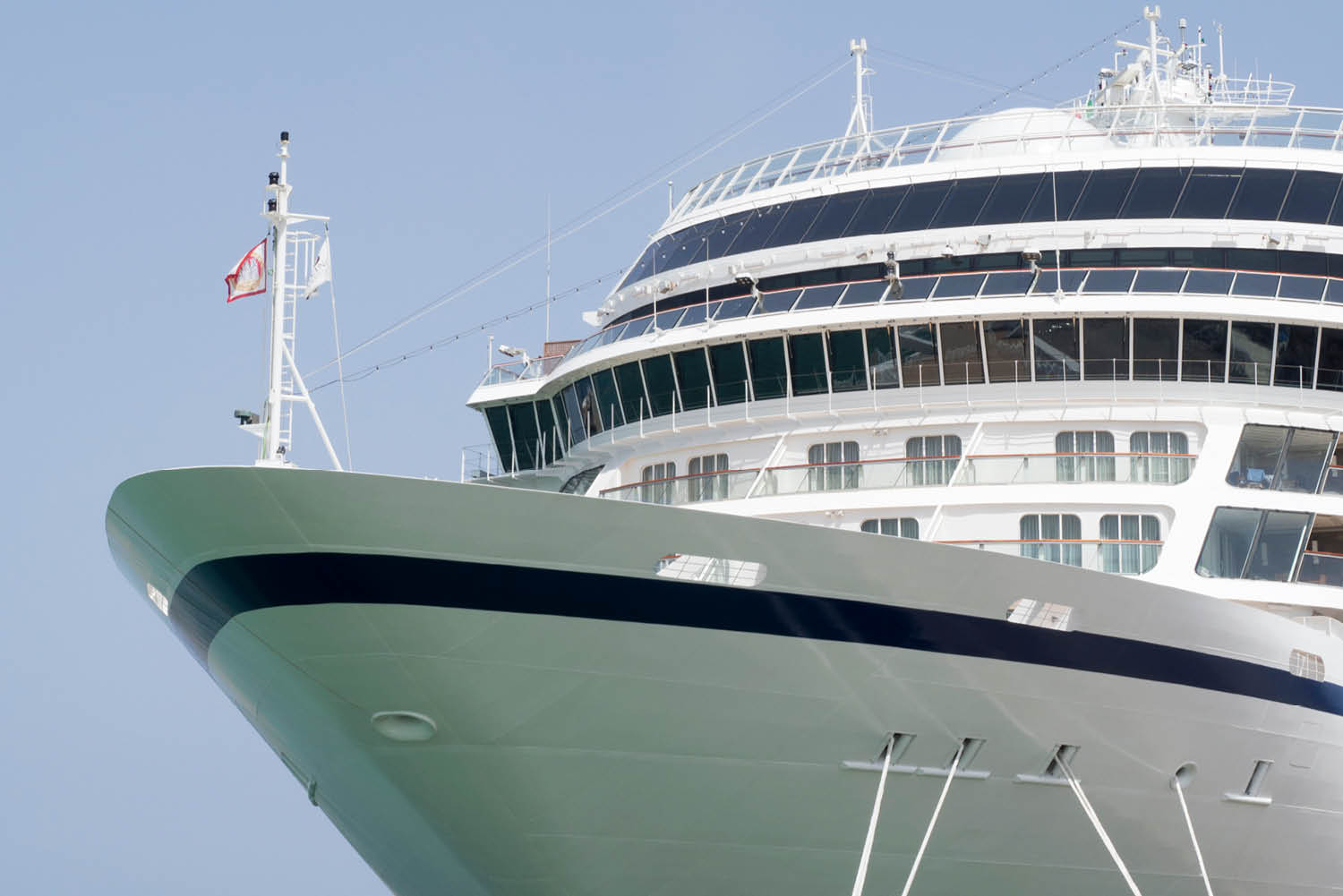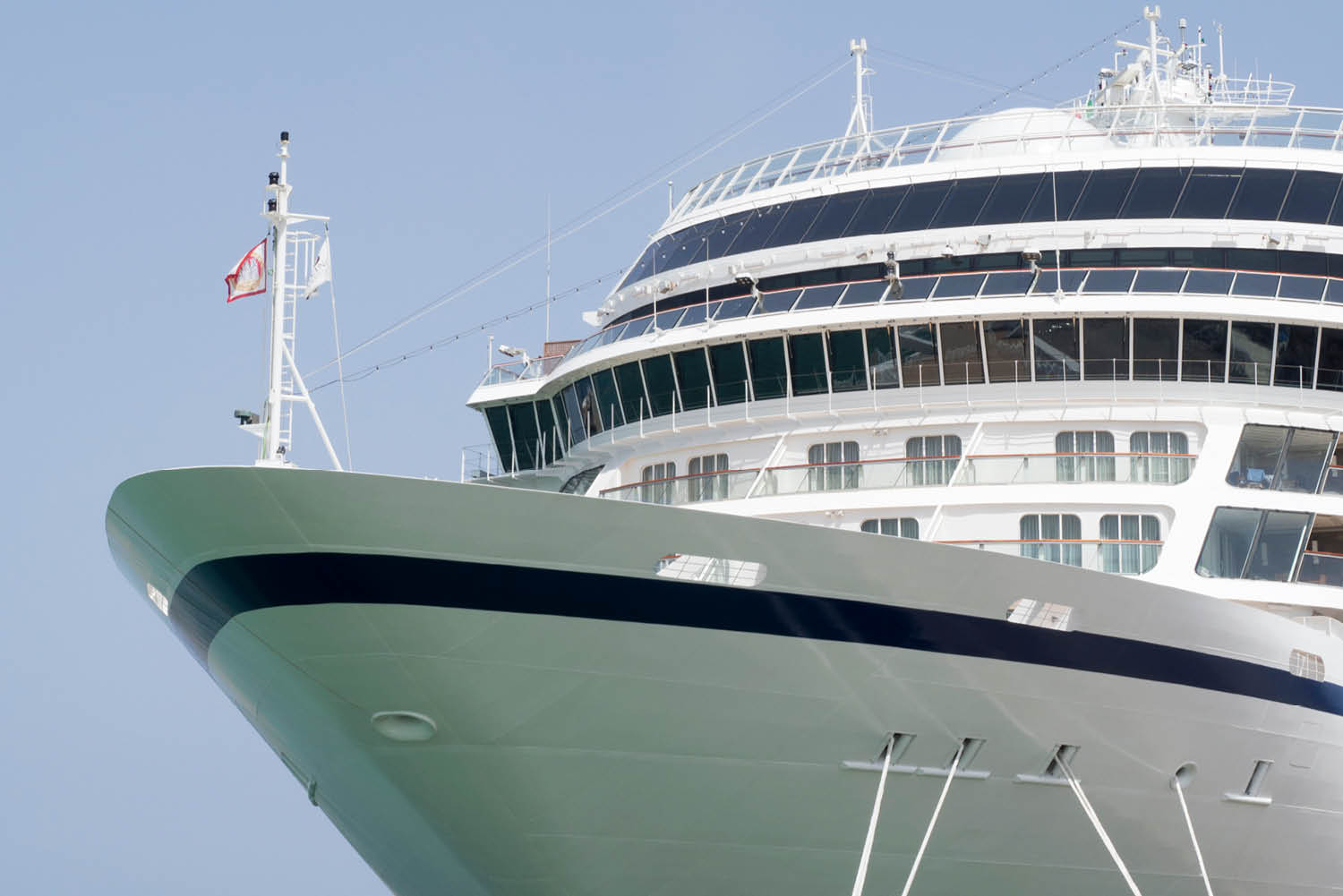 Iconic art and understated style: Imogen Eveson on why the Viking Orion has made her a cruise convert.
Edvard Munch artwork on the walls, bookshelves lined with poetry volumes and Penguin classics, cosy nooks with quietly stylish furnishings, a private verandah primed for sunsets and sundowners – and not to mention an infinity pool. It's the stuff that dream homes are made of and not what ordinarily comes to mind when I picture a cruise ship.
My mum and I – both 'cruise virgins' and typically independent travellers – are sailing from Venice to Rome onboard the freshly christened Viking Orion: one of Viking Ocean Cruises' five 930-guest ships, and part of an expanding fleet launched in 2013 to complement the cruise line's popular river offerings. We see the white cities of Puglia and rustic villages of Sicily, set foot in Croatia and wander the narrow alleyways of Naples. It is, of course, a complete delight. But what we hadn't quite anticipated before embarking was how much we'd enjoy being on the ship itself – and find ourselves feeling that we could get very used to this.
New to cruising
Viking's eight-day day Italian Sojourn, which swings around Italy's boot from Venice to Rome or vice versa has obvious appeal: it's an unmatched opportunity to get a taste of some of the ancient civilisations that today comprise Italy (and to spend a day on Croatia's Dalmatian Coast – parts of which fell under Venetian rule for centuries). But for the uninitiated, the appeal of cruising itself might be tempered by the old – not entirely unfounded but certainly outdated – tropes: floating RSLs, bad buffet food and long lines, high-decibel kids hurtling down waterslides, casinos. You get the picture. But in today's diversified cruise market you'd be hard pressed not to find an offering that suits your particular travel style and sensibility.
Viking positions itself as the 'thinking person's cruise', and offers an interesting range of shore excursions combined with an onboard offering – such as a resident historian – aimed at providing travellers with a greater historical, geographical and cultural insight into each destination than they might otherwise get, given the whistle-stop nature of cruising. Among Viking's tenets are no casinos, no children under 18, no hard selling and no umbrella drinks (vanquishing any visions of Club Tropicana excess in an instant).
Instead, it offers a subtly sophisticated and culturally attuned alternative to the stereotypes that has already earnt it a stellar reputation: despite being the world's newest cruise line, launching in 1997 with four ships on Russia's rivers, Viking was voted top river cruise line by Condé Nast Traveler in its 2017 Readers' Choice Awards, and for the third year in a row, has been named number one ocean cruise line by Travel + Leisure readers in the World's Best Awards 2018.
Norwegian design
It's so easy to feel at home onboard the Viking Orion thanks in large part to its distinctly un-cruise-ship-like decor. And that's precisely the point. Richard Riveire, principal of US-based architecture and design firm Rottet Studio, had never set foot on an ocean cruise ship before an opportunity arose to create the interiors for Viking Ocean Cruises' fleet (the sister ships are all more or less identical). The result is a Norwegian take on modern hotel living that pays homage to the company's roots and its owner Torstein Hagen's strong design sensibility. A Scandinavian feel is communicated through clean, contemporary design with warm layers of texture, and a calming colour palette of pale blues and whites, rust tones and light woods.
Riveire breaks this down: "From the beginning, Mr. Hagen wanted to hire a hotel designer, as opposed to a ship designer, to develop the brand and interiors for his cruise line," he says. "Hotel design is often rooted in a sense of place inspired by the location of the property, but since cruise ships are constantly in motion, the idea we started with was to approach the project as a hotel that moves. In that sense we had to look for the personality of the project. The way in which this was accomplished was to employ materials and finishes not commonly used in cruise design, as well as approaches and attitudes that were land-based and hotel-centric.
Viking was the first entirely new major ocean cruise line in nearly 30 years so it had to stand out. It wasn't just about offering the guests new 'software' (tours, destinations and amenities), but also stunning them with 'hardware' (new space ideas, guest experiences and overall hotel-centric design) they had not seen before on a cruise; all while embracing Viking's Scandinavian heritage with exquisite craft."
Home from home
The ship is full of spaces and nooks to relax into and stay awhile, and many of them feel so private and living-room-like (complete with artful homewares) that you could forget anyone else was onboard. In the serene Wintergarden, we have afternoon tea under a canopy of Scandinavian trellised wood; in the Explorer's Lounge, we drink coffee and sink into sofas loaded up with cushions and draped with tactile throws; in the sunny lanais – which feel like porches as the name suggests – we peruse books from the ship's carefully curated library collection (featuring everything from Shakespeare and Grimms Fairytales to books on beat poets and Lord Byron's Greece). A lot of thought went into the personal touches that help create this home from home feeling, as Riveire explains.
"My team and I spent more than a year on design, working in layers on each area and section of the ship: from the big idea down to hidden details, creating a richness of experience in every part of the design. This approach stems from my architectural philosophy about good resort design which, in short, is: 'It is easy to get a 'wow' from guests on the first day, but how do you still get 'wows' from them on day 12?' The answer is to let them discover things in their own experience and on their own time. And although the design team was large, they were amazingly talented and we all made sure that we kept fundamentally true to the story and approach we had developed, allowing us to execute at any level of detail since everyone was clear on the specifics of our design 'story'."
Exploration
With our days full of onshore adventures, my mum and I find ourselves cramming to make the most of our time back on the ship and do its many layers – swimming pools, Nordic spa experiences and all – justice. We eat delicious dinners at specialty restaurants the Chef's Table and Manfredi's, but don't make it to the Kitchen Table; Viking's in-port chef-guided market, cooking class and dinner extravaganza. We find our favourite spot for dinner is at the buffet-style World Cafe, where we dine al fresco at the back of the ship as the sun goes down. We enjoy the luxurious but simple pleasure of waking up to room service breakfast on our verandah in a new port each day and sinking into our cloud-like beds at nighttime.
We roam the corridors and communal spaces to take in the ship's 'Explorations in Space' collection, conceived as a photographic journal through space that references the Orion's underscoring theme. The ship itself is named after the prominent installation and in honour of retired NASA astronaut Anna Fisher, and there's even a high-tech planetarium, the Explorer's Dome, onboard. "Vikings were the original long-distance explorers and the first to use the stars and constellations as a way to navigate uncharted territory," Hagen said upon the ship's launch.
Of all our discoveries, I am most struck by the ship's art collection: an impressive and understated handpicked selection of painting, photography, sculpture and new media by both established and up-and-coming artists, most of whom are Norwegian. Among the mix is a delicate print made using the photogravure process by H.M. Queen Sonja of Norway, as well as original artworks by Edvard Munch – the Norwegian painter and printmaker of The Scream fame and one of the most influential artists of the 19th and 20th centuries. Guests can explore the artworks idly or get to grips with them fully via commentary from the Viking Art Guide app.
Sail away
For all of our varied onboard exploration, one thing becomes a daily ritual. Each evening, we head up on deck to our favourite sunny spot for sail away, more often than not with a wine from the region we're leaving, sometimes with a Bellini (invented in Venice, for the record). We stay here as landmarks vanish and the coastline slips away, until the orange sun sets the sky alight before dipping into the ocean. And all the while we're plotting the next time.
LEAVE YOUR COMMENT