Lake Como by van: elegant Italy and Golden Age glamour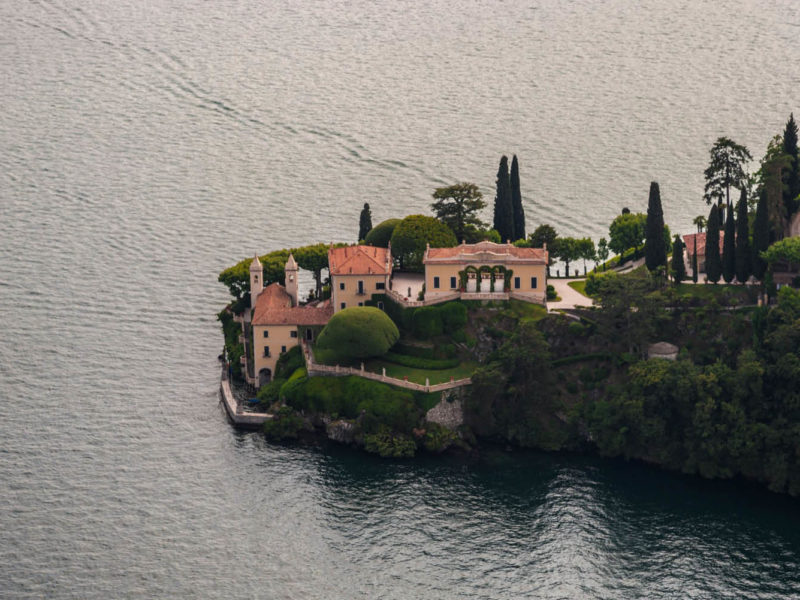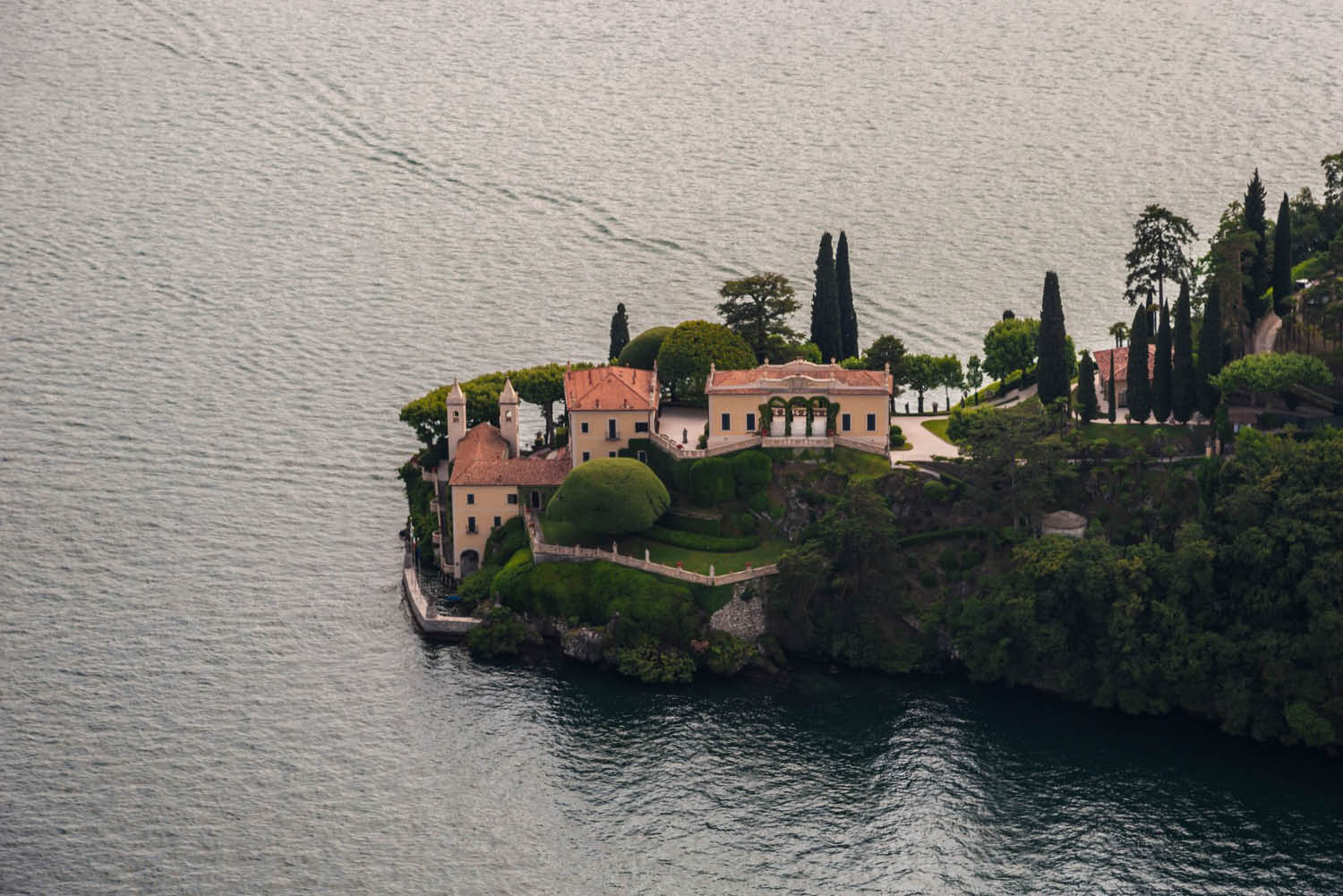 This one definitely needs to be on the bucket list…
In part three of International Traveller's Europe by campervan odyssey, Freya Herring reaches Italy and puts #vanlife on hold for the glamour and luxury of Lake Como, including a stay at the famous Grand Hotel Tremezzo.
Despite minimal signage, as soon as we crossed the border from Switzerland into Italy, we knew about it.
Entering into the town of Tirano, uproarious chatter echoed off the yellow-toned houses; pedestrians came out of nowhere; cars that had been quiet and restrained were now beeping their horns enthusiastically. Gelaterias appeared seemingly on every corner, and everybody was outside, prattling and laughing with the throng. You couldn't be anywhere else in the world. This is Italy all right.
And that's not all. Buildings, too, seemed more downtrodden, but in that gorgeous, rustic way that Italian villages often do. Entering into Italy's streets, walls bedecked with peeling paint and old ladies' undies hanging aloft, you suddenly feel as if you're in Eat Pray Love (except you're not Julia Roberts and you can't eat as much pizza as you like and stay looking like that #truth).
We were on our way to the glistening waters of Lake Como, where only the fabulous holiday, and where you're sure to catch a glimpse of residents George and Amal (that's a lie). The lake itself is situated at the foot of the Alps, and is wrapped in verdant green hills, with little waterside villages dotting its immaculately pruned edges
Thanks to its glittering reputation, Lake Como isn't the easiest place to wild camp/campervan: parking is prime real estate so is hard to find at the best of times, plus the roads are not only busy; they're skinnier than spaghettini (you don't want to be tackling these guys in a Winnebago, campies). For our first stop though, we don't need to be thinking about this issue, because we're staying at what must be one of the world's most Instagrammable hotels: the Grand Hotel Tremezzo, experiencing a bit of luxe on the road.
Parking is all valet, and staff were happy to park our van out front. This is Italian-style parking – which means bumper to bumper – so just let them do the hard work here; they know what they're doing. Remember to pack some sort of luggage in your van, because you don't want to rock up in a hotel this fancy with a backpack – or worse, plastic bags of clothes – trust us. This ain't that sort of place.
Opening its doors for the first time in July 1910, the Grand Hotel Tremezzo was built in the Art Nouveau style for the dandy's favoured sojourn: the Grand Tour. It's heart-meltingly beautiful.
Entering through a curved, lushly foliaged Imperial staircase you arrive in a lobby straight out of Technicolor Hollywood in its Golden Age, with sumptuously upholstered, red velvet furnishings and golden wallpaper lining the walls. Each bedroom boasts a private balcony, and we drink Prosecco on ours while watching the sun set over the lake.
The breakfasts at the hotel are the stuff of legend – table after table piled rumbustiously high with cakes and pastries; Italian cheeses and more salumi than you can shake a Peperami at. We eat outside shaded from the sun drinking smooth coffee and hot, thick Italian chocolate. The private grounds feature three swimming pools (one inset into the azure waters of the lake itself), extensive gardens and a blissful spa.
Even the gym is a three-storey historic building, so working-out feels (almost) like a pleasure (we've learned the hard way that when campervanning it's a good idea to grab those gym opportunities while you're staying in hotels – sitting down in a van much of the time ain't gonna help anyone's waistline, especially with the culinary delights of Italy in your midst).
And on the subject of food, just around the corner from the hotel is an enchanting little restaurant-cum-brewery called Aqua Dulza. Sit back in its charmingly aged courtyard eating local specialities like polenta e misultin (locally preserved oily fish with charred batons of fried polenta), washed down with chilled beer made in-house.
Just across the road from the hotel (and right opposite Villa Carlotta – worth a visit to check out its ornate sculptures and beautiful gardens) is the ferry terminal from where you can access all the delights of Lake Como. Hop over to Bellagio, directly across the way, to do some local shopping. Don't miss the hazelnut gelato at Pasticceria Bar Sport, a delightful local cafe built in 1919 – it's as smooth as Como silk and heady with the savoury-sweet permutations of the local nuts.
Driving south to Como city, campervan sites aren't wholly common, but there are some spots, like Camping La' Vedo that will see you right. However in a place as touristy and luxurious as Lake Como, we reckon this is a leg of the trip where you invest in hotels – not least because the campsites seem to boast a generous surcharge, so you may as well have a proper roof over your head for a few nights before returning to camping-proper.
In Como city itself, the Sheraton Lake Como is a lovely and affordable choice (especially in the hot weather – 'cos this place has got a pool, baby). The rooms are generously sized and an al fresco dinner spent under the moonlight at Kitchen, its beautiful restaurant situated among the blooms of its own private park, is an experience you won't forget in a hurry.
From here you can explore the city to seek out all of the silk that made it famous, and visit the fascinating Museo Didattico della Seta di Como to uncover the secrets of this softest of fabrics.
So you've spent all your money in Lake Como (which is as it should be) – you're layered in silks and smelling of posh bergamot soap, with a bottle of the local olive oil under your arm. You are fed and rested.
And so it is time to hop in that van and go off-piste for a little while – seeking out secret spots and maybe even finding a bit of surf on the way. Luxury may be a thing of the past – but here, the adventure begins. We'll see you in the Cinque Terre.
MORE #vanlife: International Traveller's Europe by campervan odyssey, leg by leg
Black Forest and Bavaria by van: the fairy-tale and cake trail
Switzerland by van: Tour de Cheese in the Alps
LEAVE YOUR COMMENT