Fleeing the crowds on a Cinque Terre road-trip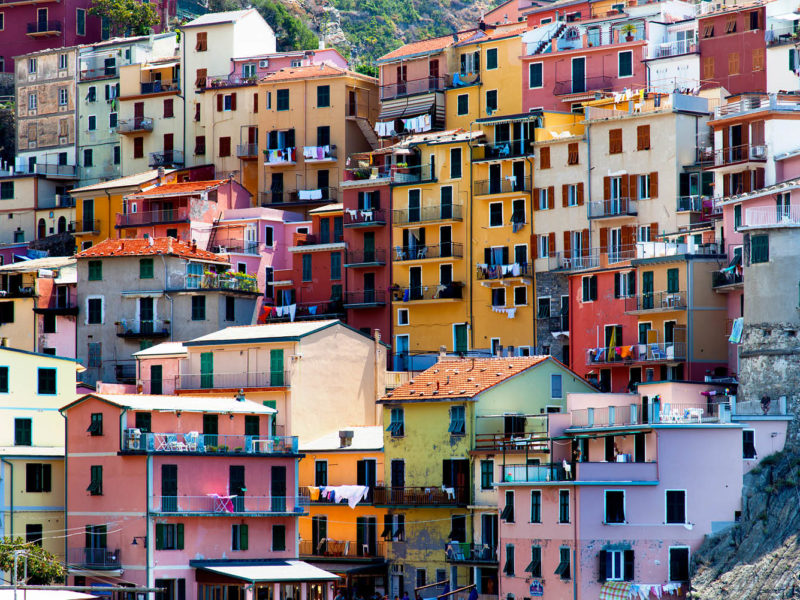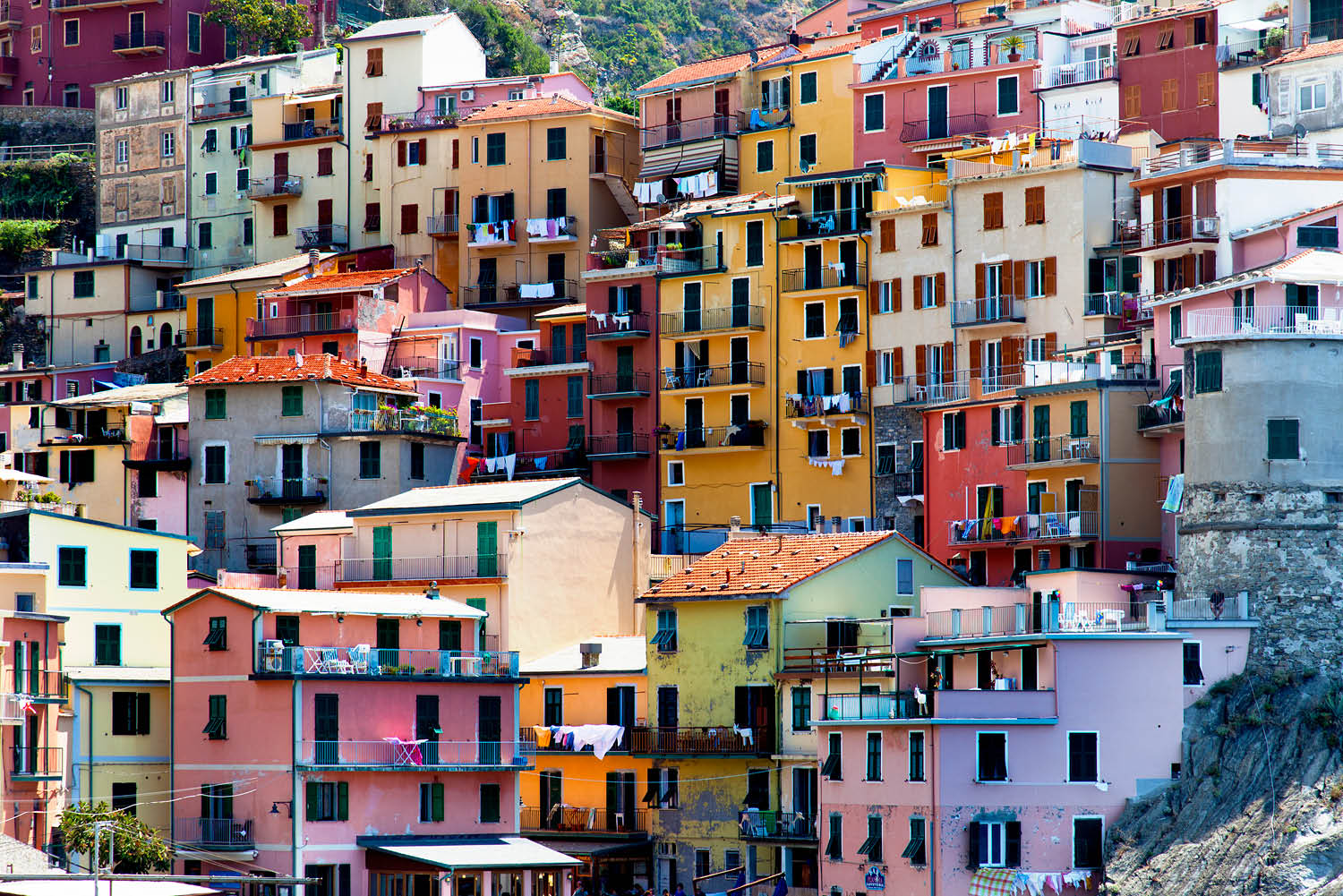 It's the only way to do it, you know…
In the penultimate part of International Traveller's Europe by campervan odyssey, Freya Herring seeks out the stunning, and oft-Instagrammed, towns of Italy's Cinque Terre and finds there's more fun to be had in laid-back Levanto. Here's the best of the Cinque Terre and Levanto by van.
The Cinque Terre: for the Instagram crowd
Picture yourself standing in a queue of tourists, every one of them trying to snap a photo of a view you can't see (thanks to all the tourists). It's hot; you're sweating. You parted with a handful of cash to do this, and drove four hours to get here. You're asking yourself 'Why? Why did I make this life choice?" The answer, as is all-too-common these days, is Instagram. Welcome to the Cinque Terre, friends.
First off let's just get one thing out of the way – campervanning in the Cinque Terre villages is a terrible idea. We didn't know this of course until we got there; until we drove for miles down a windy, single-track road, repeatedly having to pull up on terrifyingly steep cliff-edges in the van to let other drivers past us on 180º bends. We finally got to Vernazza – the apparent 'prettiest town' of the five – to discover that you can't get into the town itself with a vehicle anyway, so we had to drive up the hill again – another 45 minutes of hell – back to the main road. It wasn't a great start.
There was a restaurant we were keen to check out, Il Ciliegio, known locally as a place to get real, not just Ligurian but Cinque Terre-ian, cuisine. After trying, and failing to find a wild campervanning spot for over an hour, we pulled up at the remote restaurant thinking we'd have to book into a hotel, and lo and behold, we spy a car park filled with campervans directly opposite. Fate, are you there?
It's €15 a night to park up here at Il Poggio when we visit (or €25 for 24 hours), which includes a discount at the restaurant, and the owner driving you down and picking you back up from Monterosso al Mare (1/5 of the Cinque Terre) at the bottom of the hill. Wandering over to dinner with the van safely parked, we feast on handcrafted, squid-ink spaghetti and fresh, local mussels, as the sun sets over the sea. Maybe it isn't so bad here after all?
Wrong. The next day we decide to walk between the three most northerly of the villages (the paths between the southerly-most villages, Corniglia to Manarola to Riomaggiore, were, on our visit, closed) – Monterosso al Mare to Vernazza, then along to Corniglia. We only made it as far as Vernazza, because it took so long. And that's because the entire time that you are on this rocky, skinny-ass path, you are behind someone – an elderly tourist meandering at a snail's pace (understandable, it's a surprisingly challenging walk) or a massive tour group not willing to let you past.
Every time you get to a viewpoint, the queue bottle-necks, so you're stuck waiting until it starts to loosen up again. By the time we get to Vernazza, a cruise ship has emptied its human cargo into the tiny town and we are standing, sardine-like, in a crowd (it's no wonder Italy is trying to limit the number of tourists to this UN World Heritage site). And this is October by the way – the low-season.
Our advice? Find a place for lunch and sit the heck down – we had a beautiful meal at Il Gambero Rosso, a restaurant that defies all the rules of never eating in the piazza, because it's slap-bang on the harbour of Vernazza. We eat an array of local seafood – octopus with potatoes, fresh white anchovies in olive oil and mussels stuffed with herbs and served in a pool of rich tomato sugo.
Staying outside of the villages and getting the train into see them is your best bet. The €13 Cinque Terre Card, which you can buy at the stations, will get you unlimited train travel within the Cinque Terre, and passage on the walking trails. Our pick is Corniglia – largely because to get from the station to the village you have to climb all 382 steps of the Lardarina stairs (that's 33 flights, to be exact) making the destination significantly less touristy as a result. Here, you can really enjoy the beautiful, colour-washed buildings that made this area so famous, because you actually have the space to see them.
Levanto: shoes optional
A way more fun option than the Cinque Terre is actually only a 25 minute drive away – Levanto. Famed for its irregular – but excellent – surf, it's a breath of fresh air away from the crowds, with a stunning beach and thriving cafe scene.
It's also relative bliss for campervans, because you can park right on the beach, with your van facing the water, for around €10–€25 a day, depending on where you park (you can't miss the car park – it's the one overlooking Levanto beach itself). When surf's up (as they say – I'm not fooling anyone, am I?) the car park is full to the brim with people who should be in Corona ads, sitting on their vintage van bonnets drinking beers at sunset, making the rest of us feel precious and uptight (who needs warm beer when you can have a perfectly made Negroni, amirite?).
Levanto almost feels a bit Australian, really. With the surf right there, everyone is out and about enjoying the sun and sand, and shoes feel entirely optional. The streets feature classical façade with shuttered windows; the vibe is sleepy but also young and cool.
A local delicacy you have to try here is farinata – it's like a cross between bread and a pancake, and made with ground chickpeas (so is gluten free). They serve it here in Liguria in slices like unadorned pizza; there's even a restaurant dedicated to it in Levanto, hidden on a quiet laneway, called 7 Oblo. If you're on the run, grab a takeaway slice at Focacceria Domé – it's crisp on the outside and sticky inside; hot, oily and nutty.
Focaccia originates from this area too. Focacceria Il Falcone has platters upon platters of it already laid out like pizze, but don't miss the pansoti while you're there – like little crispy dumplings stuffed with local herbs; a local speciality.
Try the gorgeous cakes at Macaja while you're in town too – the coffee isn't amazing, but it's one of the best we had, and this cafe has atmosphere in spades, feeling, again, strangely Australian (maybe it's the hipster fit-out).
So we've had our slice of young, cool Italy. Now it's time to get our gourmet on and go hunting truffles, drink celebrated wine and eat chocolate anointed with hazelnuts in Piemonte. Hope you're hungry.
MORE #vanlife: International Traveller's Europe by campervan odyssey, leg by leg
Black Forest and Bavaria by van: the fairy-tale and cake trail
Switzerland by van: Tour de Cheese in the Alps
Lake Como by van: elegant Italy and Golden Age glamour
LEAVE YOUR COMMENT