Piemonte by van: hunting truffles, Nutella and Italian reds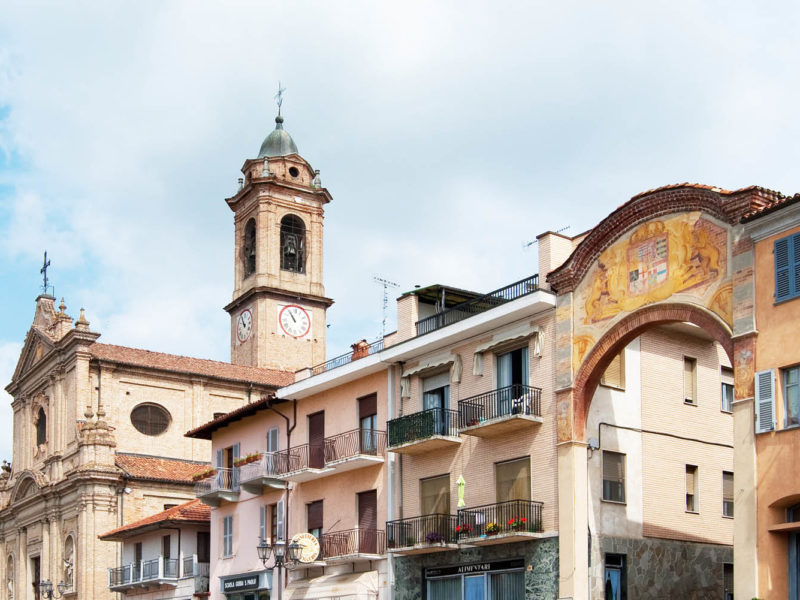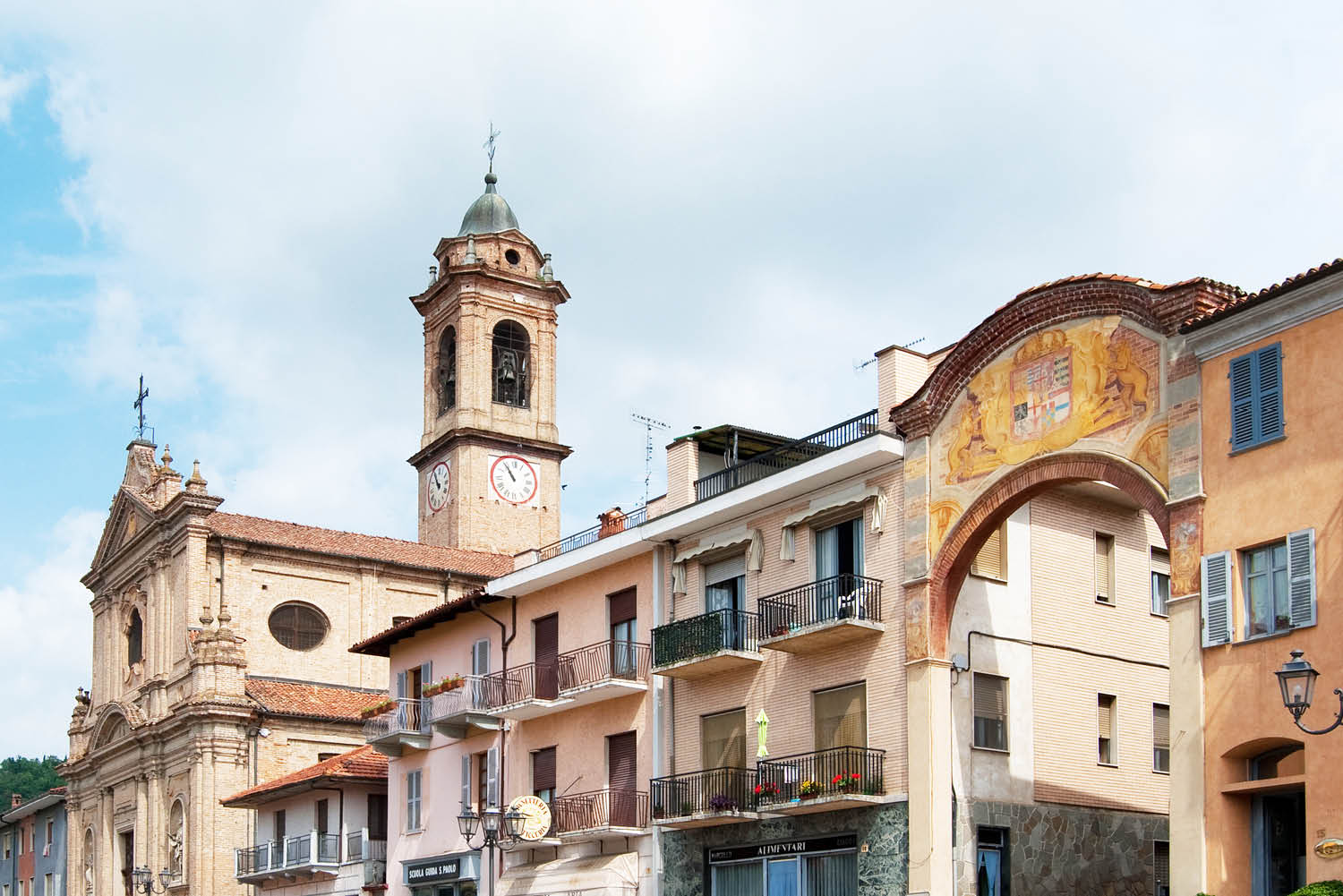 You had us at 'truffles and Nutella'…
In the final part of International Traveller's Europe by campervan odyssey, Freya Herring discovers the hidden culinary spots and cellars of Piemonte, Italy's north-west region famous for white truffles, gianduja chocolate and red wine.
Like food? Well have we got a destination for you. Piemonte, in Italy's north-west (also known as Piedmont) is home to the world-famous tartufo bianco d'Alba (white truffles), gianduja chocolate (which led to still locally made Nutella and Ferrero Rocher), Barolo, Barbera and Barbaresco wines. That's an entire dinner right there. It's a foodie's paradise, and that's exactly why we were so keen to check it out.
Alba, at the heart of Piemonte, is around a 2.5 hour road trip from Levanto – and there's a lesson here. When campervanning, try not to drive more than three hours in one go, because after that, it starts to get torturous. We prefer doing all our driving in the daytime (ideally straight after breakfast), spending our afternoons soaking up the area and finding somewhere to park overnight, and our evenings relaxing with a glass of something special in our destination of choice.
But back to Alba, because something metamorphosing happened in this little town: we discovered the joys of the Tourist Information Office. Remember those? Before Google started mangling our thumbs, hitting up the TIO was a given, but they seem to have fallen out of fashion with travellers.
The wineries of Alba
More fool us, because the TIO in Alba, known as the Consorzio Turistico Langhe Monferrato Roero, is all kinds of amazing. Wineries in Italy don't function the same as those in Australia – you usually have to make an appointment to visit. And it's not so different with restaurants – known as agriturismos, many of Italy's best eateries are actually in people's houses.
You can rock up at one if you know where you're going, but the TIO is a great place to find out about them. The same goes for truffle hunts – the TIO can book that for you, as well as your meals and winery visits. They speak Italian, so this is an enormous help, believe us. And it's free, so go suck it Google.
After an hour or so sorting out our itinerary at the TIO, we head to dinner in the wine cellar of a local restaurant, Cortiletto D'Alba, where we sample our first taste of tartufo bianco d'Alba, shaved at table over a plate of handmade, butter-drenched tajarin, a local pasta that resembles linguine, but is thinner, richer, more fragile, and as yellow as the sun, thanks to an insane amount of egg yolk in the dough.
Just outside the restricted traffic zone in central Alba, on Piazza Monsignor Luigi Grassi, there is a car park where you can park for free overnight (just do so discreetly).
Barolo bound
With a full day of appointments the next day, we set off early. Set among rolling hills, full and deep with grapevines, our first stop is organic winery, Erbaluna. Barolo is known as tannic and acidic, with a lemony-leaning finish which makes it not for everybody, but even if it's not your bag, Erbaluna's sultry, herb-infused dessert wine, Barolo Chinato, is sure to delight any palate – it tastes like Christmas.
E.Pira & Figli is an historic winery in the town of Barolo itself, and well worth a visit for its 200-year-old cellar, or head over the lush, green hills to Giuseppe Cortese to sample its Barberesco – it's softer and less tannic than Barolo.
One of those secret restaurants we were telling you about is in the tiny hilltop village of Neviglie. Dindina is inside a tall, stone 17th-century home. For €28 we get a Piedmontese feast cooked up by nonna in the kitchen – fine swathes of tender veal with creamy tuna sauce (aka vitello tonnato) to start, followed by a heaping bowl of tajarin with rich, comforting ragu; pork with local hazelnuts; and traditional hazelnut cake with custard to finish. The wine, which they make themselves, is astonishingly smooth – we leave with a case, sleeping overnight parked on the street outside, which in small towns like this, is free.
The truffle hunt
The other thing you have to do in Piemonte is go on a truffle hunt. We arrange ours through the TOI, and it's pretty magical. We meet Michele, his dog Kelly and a translator in an unmarked car park, before being whisked off to a secret location. (We soon find out that the truffle world is brimming with mystery and intrigue – a truffle hunter's hunting ground has to be kept top secret to keep it his; this is, after all, his living).
The sun is setting, we're in a golden-lit forest in the middle of nowhere, and Michele, who has been doing this for forty years, tells us that sunset to dawn is the best time to hunt truffles, because they release their scent at night just enough for dogs to smell it. And we're off – Kelly races off into the forest, with Michele following swiftly behind.
They're looking for white truffles, which have the highest value, but her first find, furiously dug from the ground, is black. Michele pockets it, and Kelly is off again. The next one she finds is the holiest of holy – a white truffle. And what a smell – very strong, like the very perfume of umami, and strangely intoxicating. We buy a handful from Michele at the end, bartering by his car bonnet – how couldn't we?
Turin: the chocolate city
If truffles of the chocolate kind are more your bag than the mushroomy sort, then it isn't far to Piemonte's capital, Turin – once the world capital of chocolate. The bicerin coffee is a local speciality – coffee layered in a glass with thick, hot chocolate and cream. The ones we tried were sickeningly sweet though, and would make an Australian coffee aficionado scream in agony at this profane attack on 'real' coffee. But gianduja is truly something worth stopping by for.
Gianduja was invented in Piemonte when Napoleon embargoed British trade during the Napoleonic Wars in 1806, vastly reducing the amount of cocoa reaching Italy. The solution? Cut the little cocoa available with local, Piedmontese hazelnuts. The combo took off, with the small droplets of creamy, nutty, silky gianduja known as gianduiotto becoming a hit all their own. Guido Gobino does some of the best gianduja in town. Book a factory tour if you can, but even if you can't get on one (it's got a five-person minimum), knock on the door of the factory to be let into the Willy Wonka-like store, full of every kind of foil-wrapped gianduja you could imagine. We dare you not to leave with a bagful.
The next morning on our drive back north, we pull up in the Alpine countryside and sit in the van, our feet dangling out, feasting on buttery goose eggs eaten straight from the frypan, with white truffle shaved over the top. We follow it with satiny nuggets of gianduiotto, and hot coffee. It's honestly one of the best meals we've ever eaten. #vanlife certainly has its perks.
MORE #vanlife: International Traveller's Europe by campervan odyssey, leg by leg
Black Forest and Bavaria by van: the fairy-tale and cake trail
Switzerland by van: Tour de Cheese in the Alps
Lake Como by van: elegant Italy and Golden Age glamour
Cinque Terre and Levanto by van: beautiful tourist traps and fleeing the crowds
LEAVE YOUR COMMENT