Cruising's Golden Age revisited: the Queen Mary 2 reviewed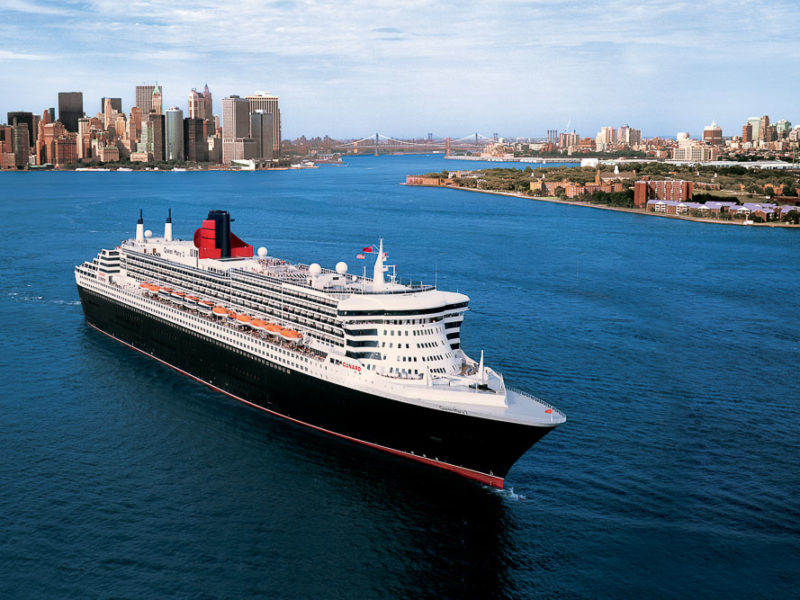 For a first-time cruise, a quick trip on the majestic, and newly refurbished Queen Mary 2 is a pretty good place to start, finds Imogen Eveson.
The sight of a cruise ship anchored in Sydney Harbour is always a spectacle: its enormity will make it appear so immobile (until it slips with stealth out past the Opera House), and spying its passengers high up on deck as they survey today's new port conjures a feeling of faraway places.
When the ship in question is the Queen Mary 2, Cunard's famous ocean liner, all this is evoked and more. Here, with 18 decks and weighing 151,400 tonnes, is the 'Golden Age of Travel' embodied. It brings with it from Britain a sense of occasion, and memories of a time when – before the jet age arrived – ocean liners were the common way for passengers to travel between continents.
Not a bad place to start for my first cruise, then. At the time of sailing, the QM2 is mid-way through a 118-night world voyage and will call at Brunei, Vietnam and Hong Kong following its Australian ports.
Disembarking in Brisbane, I'm sailing for two nights only; an ideal amount of time to test my sea legs and sample what this luxury Cunard flagship has to offer.
Remastered in 2016 at a cost of $177 million, the QM2 was floated out in 2003. It is an homage to the original Queen Mary ocean liner, which – with its opulent Art Deco interiors – combed the seas between 1936 until 1967 and carried everyone from Winston Churchill to Elizabeth Taylor and her French poodle Teeny.
During the Second World War, the liner was stripped down, painted grey and used to transport troops and prisoners of war. These days, the retired Queen Mary is docked at Long Beach, California and serves as a somewhat ghostly hotel and museum, but its little sister, the QM2, captures the spirit of its former glory (and boasts many of the same features, including dog kennels).
Here for a good time, not a long time, I cram in a lot over the space of two days: high tea in the ballroom, a massage at the spa and a show at the 3D cinema-cum-planetarium; a visit to the library and a stroll through the art gallery; a swim in three of the five swimming pools and dinner at two of the 10 dining options.
Wine-tasting with a resident sommelier, drinks in the Champagne bar and more at the Golden Lion (a recreation of an English pub so faithful that I could swear it smells of stale beer and baked in cigarette smoke).
I wander the length and breadth of the QM2 to absorb its romantic atmosphere and enjoy its exaggerated proportions: tight corridors give way to vast spaces that recreate the 1930s grandeur of the original Queen Mary. I don't catch a show at the Royal Court Theatre or a talk by a guest speaker.
There's no time for jogging the promenade deck, or simply sitting still to read or gaze into the deep blue nothing. There's not quite enough time for time itself to become elastic – what I imagine must be one of the pleasures of a long-haul cruise. And I was sad to learn that I would miss the nonagenarian fashion eccentric Iris Apfel in conversation on a future leg: she sailed the QM2 between Southampton to New York for Cunard's Transatlantic Fashion Week in 2017.
But perhaps what I enjoy most about my starter cruise onboard the QM2 is the snug luxury of my stateroom – one of 1360 – with its fluffy dressing gowns and cloud-like bed. Waking up in the morning to step onto a private balcony with nothing but ocean stretching out before me seems simple but thrilling.
It's a rhythm I could get used to: maybe I'll stowaway further than Brisbane next time.
LEAVE YOUR COMMENT