Read more...
Glorious beaches, excellent cuisine and world-class accommodation that doesn't necessarily have to break the bank. There's good reason up to 25,000 Aussies visit Phuket – Thailand's largest island – every month.
Don't let that number put you off though. If it's rest and relaxation you want there are plenty of quieter parts on the island where you can get off the beaten track and indulge in spa treatments, yoga classes and peaceful dinners. But, for the more social travellers – who like to relax on their own patch of empty sand, yet like knowing a dash of entertainment is still close at hand – there's excitement and adventure to be had in Phuket as well.
You can also read out Bangkok Travel Guide here.
The beauty of Phuket is you can do as little or as much as you want. Simply take it easy on a banana lounge and occasionally dip yourself in the warm waters off the coast of this island paradise, or get your adrenaline up with dance parties, boat trips to James Bond island, and scuba diving and snorkelling. There is something to suit, no matter what your speed.
Beaches in Phuket
Most travellers tend to congregate around Patong, Karon and Kata beaches.
If you want more peace and quiet hop on a longtail boat from December to June (about $35–40) to Freedom Beach. Nestled in a gorgeous bay, this secluded beach has powdery white sand, turquoise water, great snorkelling and a few small restaurants.
Islands near Phuket
While Phuket itself is beautiful it's also the jumping off point to some other spectacular, smaller islands.
Koh Phi Phi is probably the most well-known, after it was made famous by the film The Beach. It's 45 minutes by speedboat.
Koh Yao Noi is just 20 minutes away and is relatively untapped by tourists. The Six Senses resort is here – one of the most luxe in the area. The other island right nearby, Koh Yao Yai, only had one small fishing village and a few isolated farms until the beginning of the 21st century, now it features a few first-rate resorts aiming at attracting people in search of peace and tranquillity in a wild and natural (yet comfortable) environment.
Koh Racha Yai is 30 minutes by speedboat. The main resort here, The Racha, is a boho-licious playground set on the shores of a pristine beach lapped by luminescent waters. The 85 white-washed low-rise villas have crisp contemporary furnishings and dark wood accents – and some have private plunge pools.
Koh He (Coral Island in Thai) features only two beaches, a few bars and restaurants dedicated mostly to day-trippers, and the Coral Island Resort – a long-established beachfront hotel hosting 64 rooms and bungalows.
Koh Naka Yai is a small island located a few minutes by speedboat off Phuket's east coast. Featuring long and wide beaches, coconut groves, and one fishing village, it offers the perfect spot for a holiday in the tropics.
Animal Experiences in Phuket
Around the start of the 20th century, Thailand was home to approximately 100,000 Asian elephants; however, due to deforestation/habitat loss and other factors, only an estimated 1000–3000 exist in the wild in Thailand today, and another 2000–3000 in captivity.
Many of the latter were once used in the logging industry but when logging was banned in 1989, elephant owners needed a way to earn an income and care for their animals. As such, some began using elephants for tourist activities. (Sadly, some are still poached from the wild for use in the tourism industry.)
When visiting Thailand you can show your love for this endangered species by doing your research prior to travelling. If you're seeking an elephant experience, choose one that genuinely focuses on elephant welfare, species conservation, and meaningful interactions and/or observation rather than rides, shows and tricks.
Check out our comprehensive guide on choosing ethical elephant encounters.
Old Town Phuket
Stroll away from the party at Patong and head in to Old Phuket Town and you have a chance to experience the everyday flavour of Thailand.
Its compact town centre offers plenty of understated places where you can eat, shop, and, most importantly, pay prices like the locals pay.
The town, on the east side of the Phuket – separated from the noise of Patong by a mountain range – is peppered with pockets of 200-year-old vibrant architecture, reflecting the island's 50 per cent ethnic Thai-Chinese heritage.
The highlight of a city trip is a visit to the intimate and laid back Thalang Road Market.
On Saturday evenings the narrow road is closed to traffic, and the distinctly local market offers homewares, clothing and food.
For simple food in the true Thai style, head to Patiphat Road, where you'll sit with Thai families eating out in humble a la carte restaurants.
These establishments don't Westernise their menus; choice is limited and servings are moderate, just the way the locals prefer it.
Leave the cook to make the choice for you, order a dish off the board and you'll pay only around 50 baht for the authentic culinary journey.
If you fancy something fancier, head to the Blue Elephant Restaurant and Cooking School just around the corner or simply admire the majestic centuries old building that houses it.
Best Bars and Restaurants in Phuket
One of the big drawcards of any trip to Thailand is the food. Spicy Pad Thai noodles washed down with a cold beer, fresh seafood, fresh pineapple on the beach and soups laden with coconut milk. It's a truly mouthwatering experience.
The simply named Pad Thai Shop in Karon does what it says on the label and Vista in Patong is a favourite with travellers. Another great cheap and cheerful option is Sabaijai Café in Karon.
For fine dining options with a more European flavour it's hard to go past the Siam Supper Club and Buon Gusto Italian restaurant.
For a really special experience The Cove restaurant at Cape Panwa does an incredible dinner under the stars.
Climax at Patong has a great happy hour if you're after a sundowner.
The best time to visit Phuket is between November and April. The six months between May and October are monsoon season for this side of Thailand, and although accommodation prices are much lower this time of year, the water conditions can be dangerous and you'll likely be rained on for much of your trip.
Getting to Phuket
Over the past decade direct flights from Australia to Phuket have become decidedly affordable with the introduction of budget air carriers like Jetstar. Sign up for flight travel alerts to get yourself a decent deal.
Other things to note: the currency in Phuket is the Thai Baht.
All tourists traveling to Phuket must possess a passport valid for at least 6 months beyond their intended length of stay. Australians do not need a visa before travelling (so long as you have an Australian passport and are not going to be in Thailand for more than 30 days).
Travellers to Phuket do not normally need to get vaccinated. However, if you plan to travel to parts of Thailand outside of the tourist areas and major towns and cities, hepatitis A and B, typhoid, tetanus, tuberculosis, rabies and Japanese encephalitis immunisations are advisable.
Best places in Phuket to visit
Phuket Old Town has old shophouses and busy markets – many people believe this is where you'll see a more authentic side of Phuket that hasn't been as affected by the tourists.
Patong, the main resort town, has heaving nightclubs, bars and discos all along Bangla Road. There are also some lively night markets here in the evening. If you're after a Chang Beer t-shirt, this is the spot for you.
For a little culture hit, visit the imposing Big Buddha which sits on the top of the Nakkerd Hills and looks down over Chalong, Kata and Rawai.
Wat Chalong is one of Phuket's most important temples and is visited by thousands each year. It's beautifully decorated, with infinite reflections from hundreds of tiny glass pieces on its many pagodas.
There are also some elephant sanctuaries in Phuket where you can interact with these animals in an ethical manner (as outlined above).
To get further afield, take off for a day on a speedboat and visit one of the nearby islands (Phi Phi Island, made famous by The Beach, is one of the most popular day-trips).
Alternatively, the stunning Similan Islands are surrounded by amazingly clear blue seas and pristine white-sand beaches. Heaven for island-hoppers and scuba divers, the nine islands are about 30 km off the coast of Khao Lak. They are ranked among the best dive sites in the world for their lively and colourful coral reefs and perfect visibility.
From cheap and cheerful backpacker dorms to some of the most high-end luxury villas the world has to offer, there's something to suit every budget in Phuket.
Luxury Resorts & Villas
Head out of Patong (or head to one of the islands just off Phuket) and you'll find some incredible resorts and villas, many displaying traditional Thai design and incredible hospitality.
Flanking tranquil Mai Khao Beach, the JW Marriott Phuket Resort and Spa offers traditional Thai pavilions and terraces with wraparound balconies sprawled across a tropical oasis.
The Renaissance Phuket Resort & Spa is nestled amongst vibrant gardens on the edge of a palm-fringed 17-kilometre stretch of sand. Its contemporary design is both minimal and luxurious, but in no sense precious.
The Naka Phuket is an exclusive hideout. Its ultra-modern treetop villas with glass façades cantilever down a hillside providing endless panoramas of the Andaman Sea.
Overlooking the cool blue waters of the Andaman Sea, Casa de la Flora (an hour north of Phuket airport) is the first stylish hotel to open at Khao Lak. In fact, the 36 cube-shaped, glass-and-concrete villas appear downright futuristic against the older Asian inspired resorts here.
Hotels
Tucked away on a former coconut plantation, the all-white Cape Panwa Hotel exudes a colonial charm. Sea facing suites and pool villas are settled amongst nodding palms and verdant greenery along the silky soft sands of Cape Panwa Beach.
The Sarojin on nearby Khao Lak island, is a paragon of meditative tropical resort gardens that encourage relaxation and deep contemplation. At night, hundreds of flickering lights glow in the ponds, bobbing like boats on a river, their reflections doubling their efforts. By day, the infinity pool and jacuzzi, surrounded by floating pavilions, glistens invitingly.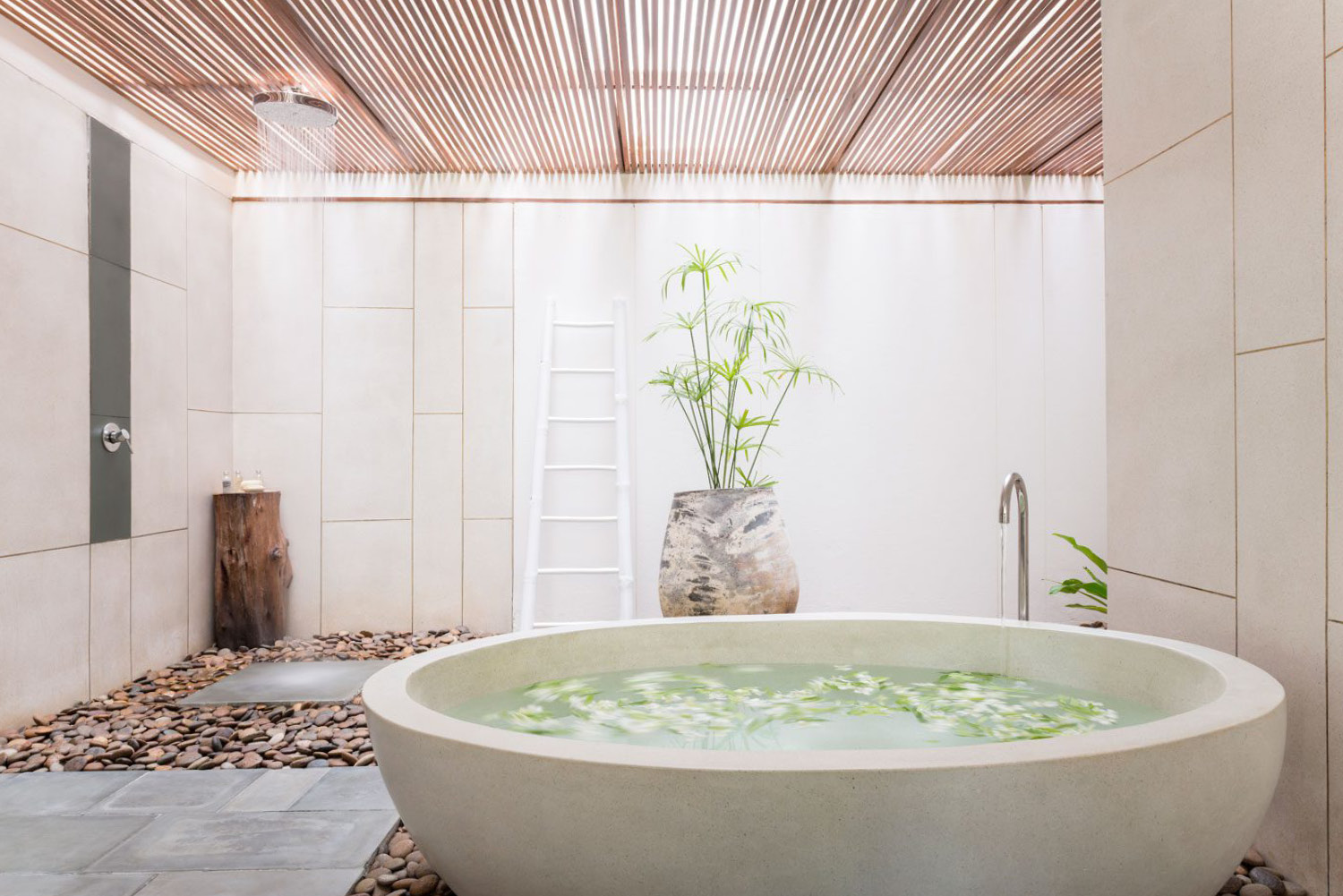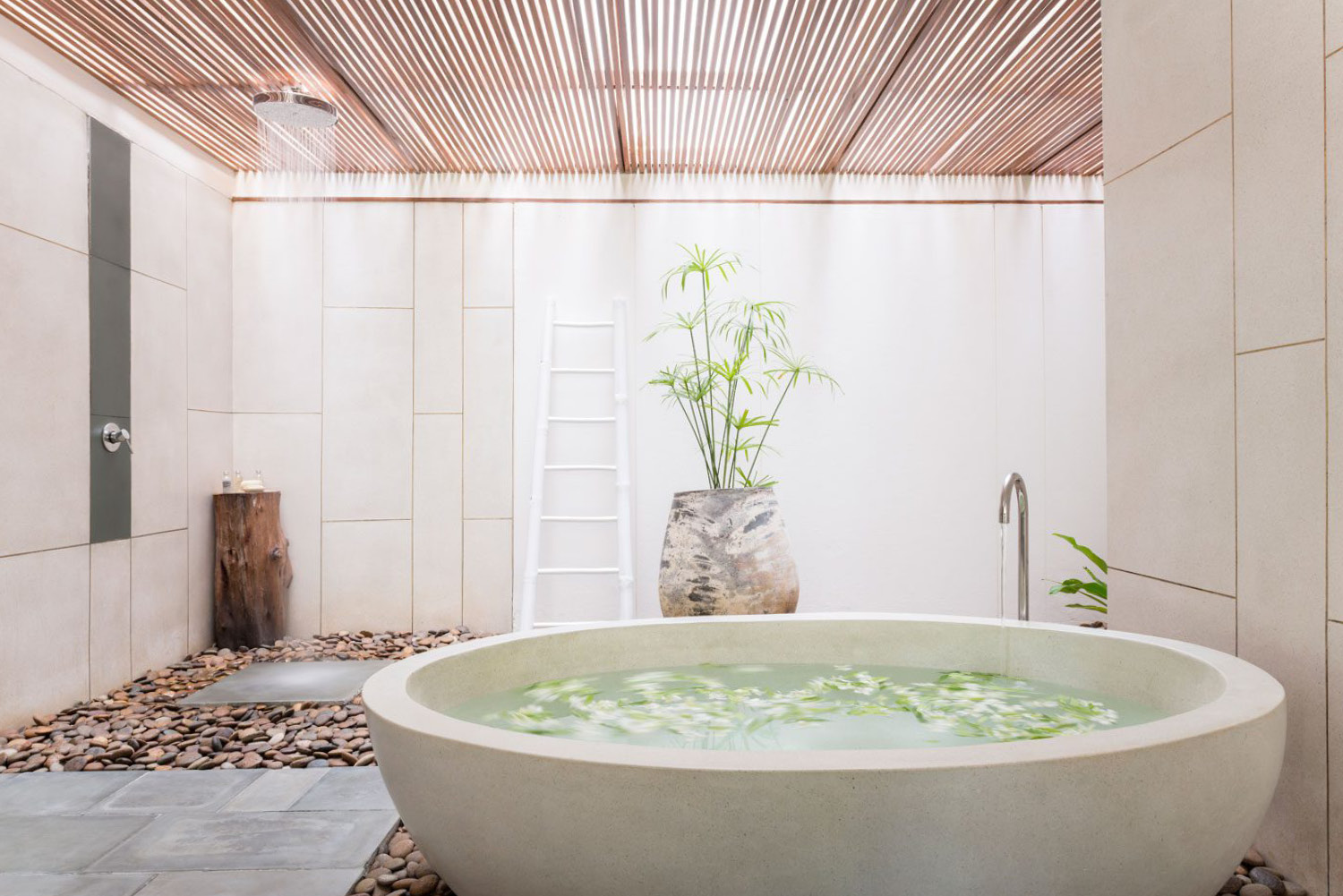 If you're looking for an abode to call your own during your stay in Thailand, it can seem a little more than overwhelming. Thankf...