Read more...
Floating markets and elderly women tossing enormous woks on street corners. Hushed temples and shadowy sacred courtyards, rowdy Thai boxing matches, free flowing Chang beer and sex shows illuminated in garish neon.
More than 11 million people live in Thailand's capital and it has the hectic traffic and bizarrely mismatched buildings to prove it. This is a city made up of thousands of contrasts that coexist in exhilarating harmony. Challenge yourself to look beyond the chaos and you'll find a certain beauty in the sounds of the car horns and monks chanting at sunrise. Whether you love it or hate it, there's no place like Bangkok.
So where to start when planning your Bangkok adventure?
Here are our picks of the best things to see and do in Bangkok.
You can also read our Phuket Travel Guide here.
There is no such thing as a quiet day in Bangkok, but late November into early December tends to be a little quieter, perfect for visiting Bangkok's many tourist attractions.
From December to March, you can expect balmy, dry days for Thailand's idyllic islands, so this is the perfect time to combine Bangkok with a beach holiday.
July and August are the rainiest months, with short, sharp bursts that often flood the streets in areas such as Lad Phrao.
The hottest months in Bangkok are April, May and June.
Public transport in Bangkok is generally reliable and inexpensive. If you're nipping around the inner city, the skytrain is quick and air conditioned. You can buy tickets at individual stations or a rechargeable one for B100 ($4.50).
The best way to get around at night is taxi and there's a flock of the distinctive yellow cars on every street, ready and waiting to be hailed by tourists. Make sure that the driver is using the metre. It's illegal for them to name a fixed fare before you go.
Tuk tuks buzz through the old town's streets at worrying speed and they don't have metres, so you have to negotiate the fare with the driver yourself. However, sitting in the little carriage in front while colourful snatches of Bangkok life flash by is one of the city's must dos.
What better way to experience a new place than with a chilled cocktail in hand? Grab a table at one of Bangkok's best rooftop bars or restaurants and watch the city's infamous nightlife unfold around you without even having to leave your seat.
Bangkok Tourist Attractions
The number one tourist attraction in Bangkok has to be the Grand Palace, a vast complex of golden spires, temples and throne rooms which was built to house the Kings of Siam in right royal style in 1782. Don't miss the Temple of the Emerald Buddha, home to a tiny yet vastly significant jade statue which has its clothes changed three times a year by the King himself.
Silk entrepreneur, Jim Thompson's, house is now a fascinating museum filled with rare, beautiful artefacts and seeped in myths about his mysterious disappearance. The National Museum is equally fascinating and is mostly made up of King Rama V's private art collections.
Travelling with tots? One of Bangkok's best attractions for kids is a visit to Wat Pariwat, a kooky temple complex with references to pop culture such as Disney characters and David Beckham scattered throughout its dazzling community of sacred statues.
Best Activities in Bangkok
Massage is a key part of Bangkok's culture and there is a famous massage school at Wat Pho, the national headquarters for the preservation of Thai medicine. Combine some pampering time with a visit to the complex's temples and the enormous reclining Buddha statue.
Hire a bicycle and free wheel through the coconut groves and mango farms on Bang Krachao, a verdant island hidden in a bend in the Chao Phraya River. Life moves at a far slower pace here, and the traditional teak houses and friendly locals are a welcome change from the frenetic pace of city life.
Escape the bright lights of the city centre by exploring the Charoen Krung Road art district, a low rise street that's crammed with interesting creative types and contemporary galleries. Find Wat Pho
For a taste of more traditional Thai creativity, head to the Sampran Riverside (also known as Rose Garden Cultural Centre), located just an hour's drive from Bangkok. This organic farm offers workshops such as weaving and cooking classes.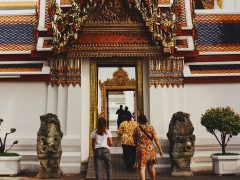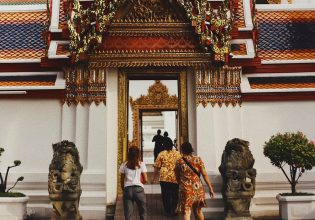 When it comes to the world's most visited cities, Bangkok regularly retains the number one spot, attracting 22.78 million intern...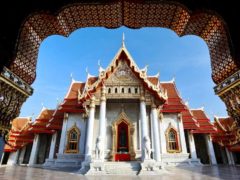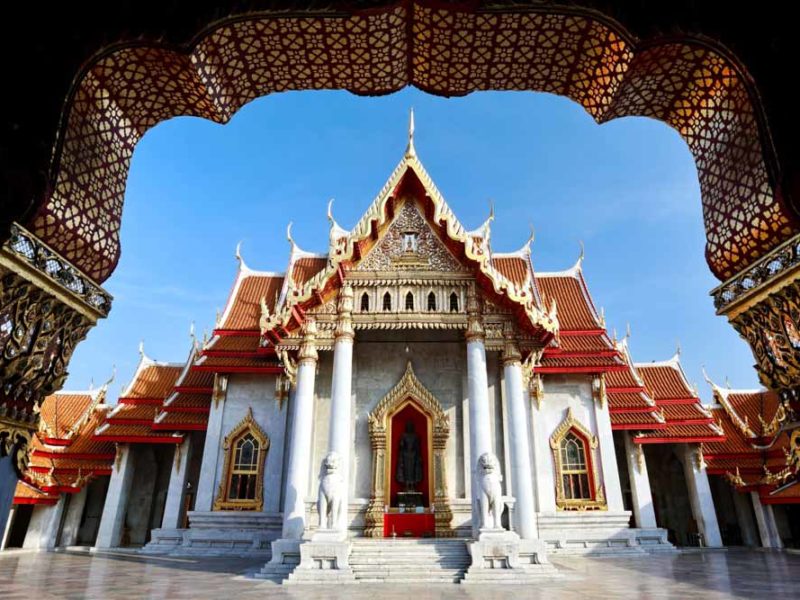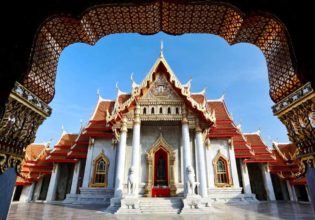 Frenetic Bangkok can be overwhelming for shoppers, but here's a handy guide to help you find the best markets for you 1. Chatucha...
It isn't called the 'Land of Smiles' for nothing and Bangkokians know a thing or two about hospitality. From stylish guesthouses to humble homestays and ultra-luxe design havens, Bangkok has the hotel you've been looking for.
For timeless style, try the Siam Bangkok, an oasis of tranquility that's awash with fascinating antiques and exotic plants. Check out the full review here.
If a lobby filled with young, glamorous types sipping cocktails and gyrating to djs sounds like a bit of you, check into the Sofitel So. We loved its sleek design and moody lighting on our visit.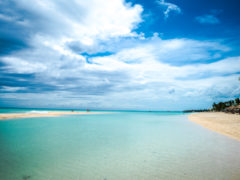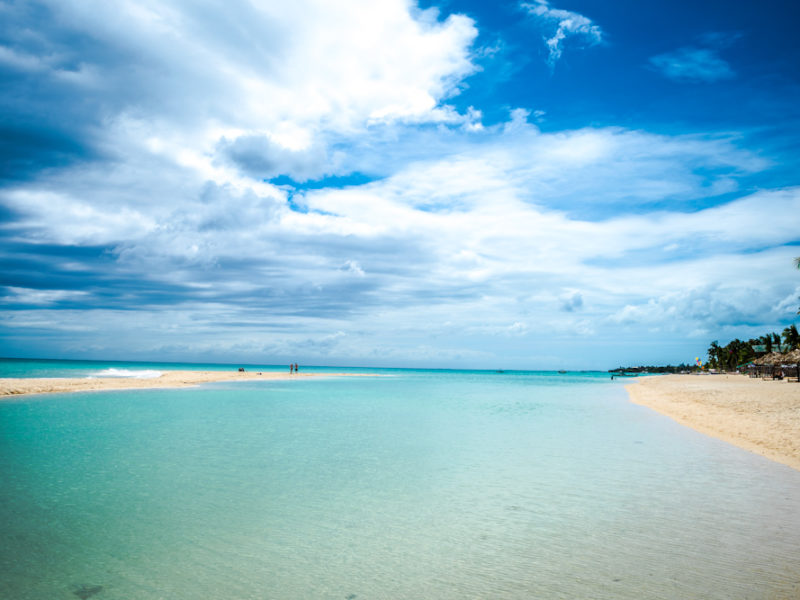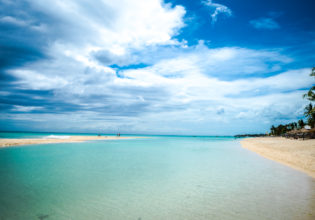 The people have spoken and they have said, yes, Australia wants marriage equality. It got us thinking; with the tide of LGBTI nup...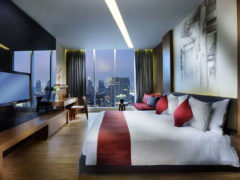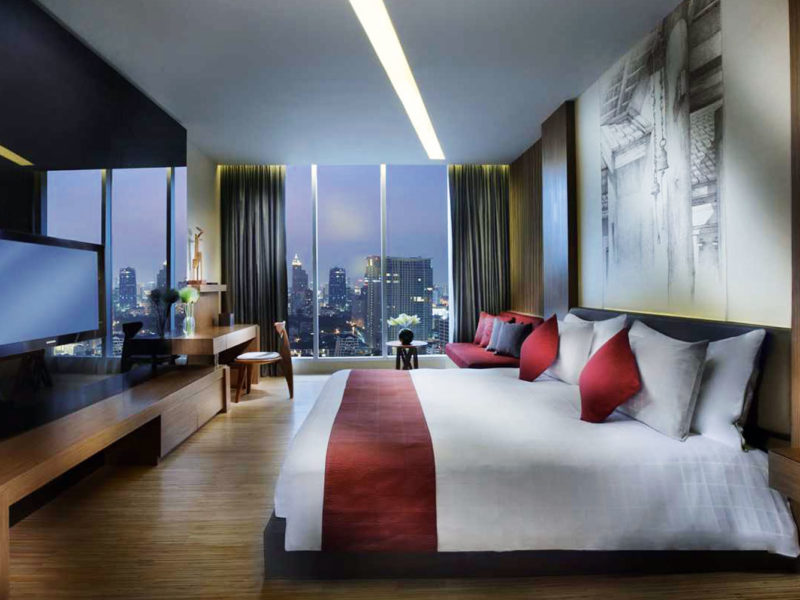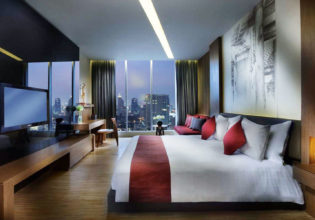 Sofitel So Bangkok is said to be the more stylish sister of the older Sofitel brand. Here is our verdict on whether this hotel in ...
Best Restaurants in Bangkok
Fragrant wafts of lemongrass and sour, spicy noodle soup. Rice flour cakes topped with toasted coconut, sticky rice with fresh mango and fiery curry. The abundance of cheap, delicious food is one of the main tourist attractions in Bangkok. So, where to find the best restaurants?
Canvas is where art meets food, and every dish on the six-course tasting menu looks like a masterpiece. While there are not currently any 3 michelin star restaurants in Bangkok, Gaggan has been awarded two and will fit the bill if you're looking for something very special.
Despite the government's recent crackdowns on vendors operating without a license, street food remains the beating heart of Bangkok's dining scene. It doesn't get any more authentic than perching on a stool on the side of the road and demolishing khao pad (fried rice) off a paper plate. Most vendors don't have websites, so be sure to brush up on our detailed guide of where to find Bangkok's best street eats here.
Looking for more inspiration? Check out chef and TV star, Marion Grasby's, insider tips on where to eat, drink and play in Bangkok here.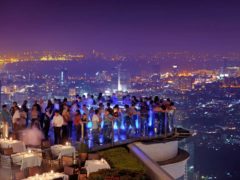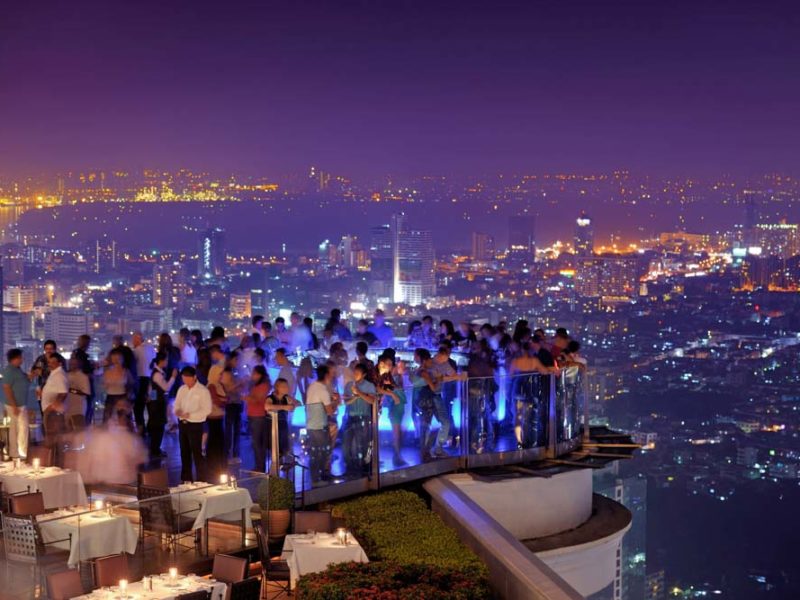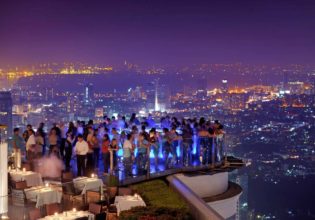 Sipping a cocktail in a rooftop bar suspended high in the open-air is surreal and magical. These five Bangkok bars, perched at diz...
Places to Shop in Bangkok
You can sate your wildest consumerist fantasies in Bangkok. This city is a shopaholic's dream, with countless bargains, bootleg items and fake designer goods just crying out for you to take them home. In fact the huge choice on offer makes Bangkok's shopping opportunities one of its main attractions.
Downtown, focus your attention on Chitlom and Pratunam, for clothing by up and coming designers and MBK, a mall that specialises in the most convincing fakes around.
Bustling Banglamphu is the city's backpacker area and a wander down Thanon Khao San Market is a right of passage for youngsters visiting the city. Expect only the 'essentials' such as clothes made of hemp and bootleg versions of brands such as Nike and Apple.
The godfather of all markets is the Chatuchak Weekend Market, a kaleidoscope of arts, live animals and crafts which draws more than 200,000 people every day.
For more inspiration, check out our list of Bangkok's best markets here. You might be needing that spare suitcase after all…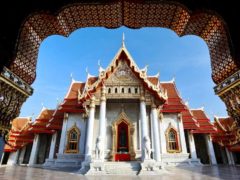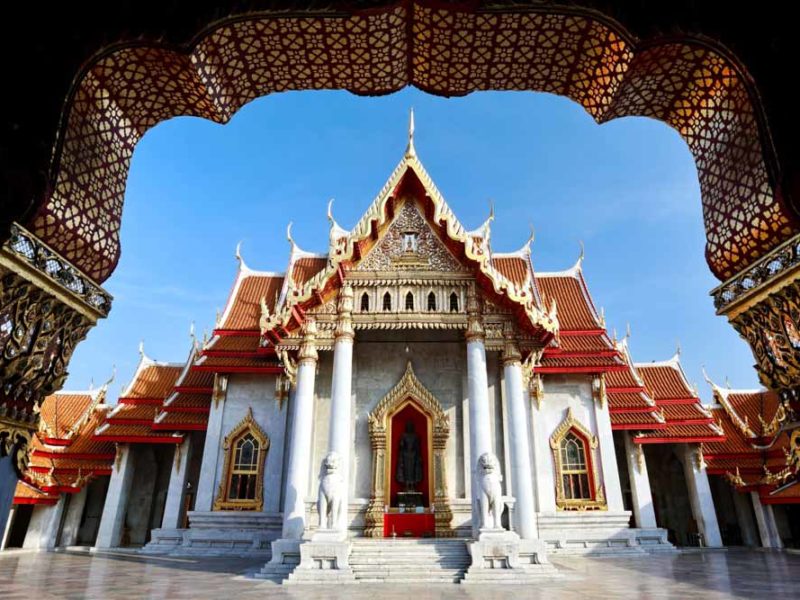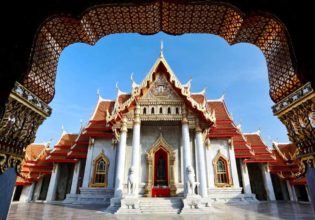 Frenetic Bangkok can be overwhelming for shoppers, but here's a handy guide to help you find the best markets for you 1. Chatucha...
Watts and skyscrapers that all look similar and mopeds wobbling under the weight of entire families. Market vendors yelling confusing fragments of English, dogs barking and loud music spilling out of karaoke bars. Bangkok is a sensual rollercoaster and one that you may find easier to navigate with the help of a tour.
You can book a private tour guide for a reasonable price through most hotels. Get a sense of the hidden gems you can expect to see here.
One of the top sightseeing tours in Bangkok has to be cruising the Chao Phraya River at night, as the glittering lights of Rama I Bridge, Wat Arun and the Royal Palace glide by. White Orchid offers a dinner cruise with live music.
Stroll under the imposing archway and straight into the 18th century in Chinatown, the oldest and most atmospheric neighbourhood. A local tour guide is key for exploring this part of Bangkok. Exploring its warrenlike streets and higgledy piggledy buildings on a walking tour is one of the city's major attractions.