9 Essential Bangkok Things to Do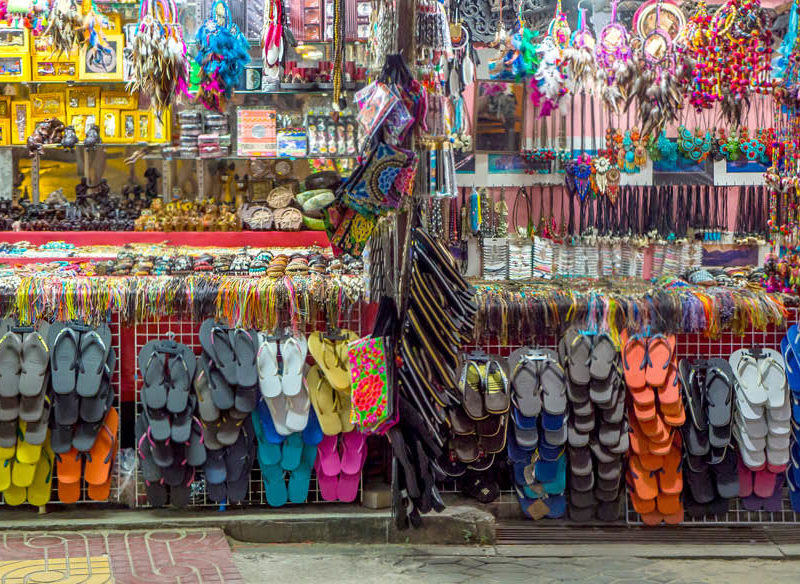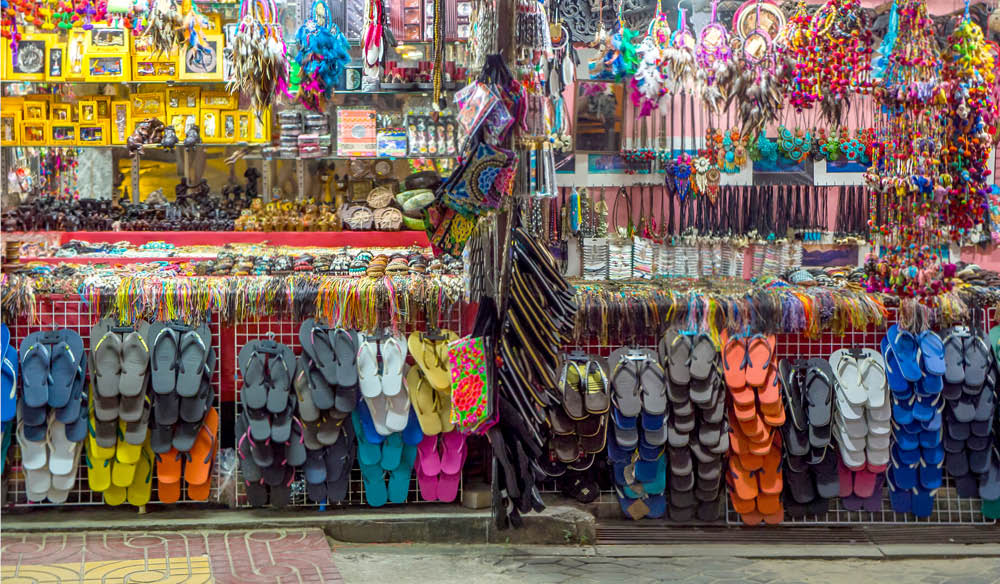 The Thai capital's full of famous markets, delicious street food, emerging art scene and grand palaces, but here are the best things to do while in Bangkok.
The Charoen Krung Road experience
Eschew the big sights and tourist spots of the centre for a day and see this intriguing art-infused district just to the south, off Charoen Krung Road.
1. The Jam Factory
Start your day at the Jam Factory, a warehouse collective of businesses. You'll find Candide Books & Cafe, a chic homewares store, and The Never Ending Summer, which serves classic Thai in a minimalist space; think about returning for dinner. Catch a boat from Klong San Pier across the river.
Address: 41/1-5 Charoen Nakhon Rd, Khwaeng Khlong San, Khet Khlong San, Krung Thep Maha Nakhon 10600, Thailand
2. Speedy Grandma Gallery
New galleries are popping up all over this area. One of these is Speedy Grandma, which – located in an unassuming back alley – gives a voice to young, often subversive local artists. There are around 10 exhibitions a year featuring everything from photography to sculpture.
Address: 672/52 Charoen Krung Rd, Khwaeng Bang Rak, Khet Bang Rak, Krung Thep Maha Nakhon 10500, Thailand
3. Bangkokian Museum
Walk down Charoen Krung Road but take a detour up Charoen Krung 43 Alley to this free little museum (and moment of calm). Built in 1937, it is the preserved home of the middle-class Suravadee family, a picture of life during the Second World War.
Address: 273 Saphan Yao Alley, Khwaeng Si Phraya, Khet Bang Rak, Krung Thep Maha Nakhon 10500, Thailand
4. Number 1 Gallery
Speedy Grandma artists could graduate to host an exhibition here. Its 300 square metres of gallery space showcases up-and-coming Thai and international artists. There's also a bar and cafe attached. Check out Number 1 Gallery for what's on.
Address: 19 Soi Silom 21, Khwaeng Silom, Khet Bang Rak, Krung Thep Maha Nakhon 10500, Thailand
5. Blue Elephant Cooking School & Restaurant
Bangkok is your chance to sample delicious food. Learn how to make it yourself by taking an afternoon cooking class, Ancient Thai Cuisine Cooking, at this restaurant housed in a period mansion, hosted by chef Nooror Somany.
Address: 233 S Sathorn Rd, Khwaeng Yan Nawa, Khet Sathon, Krung Thep Maha Nakhon 10120, Thailand
6. Sky Bar
By night, Bangkok is a neon-drenched, cyberpunk spectacle that's best viewed from on high. Sky Bar is the place to enjoy a cocktail while gazing out at the metropolis and its ramshackle skyline; one of the best open roof high-rise bars in the city.
Address: 1055 Si Lom, Khwaeng Silom, Khet Bang Rak, Krung Thep Maha Nakhon 10500, Thailand
The 3 Bangkok must-do's
There are three things you should not miss on your first time to Thailand's capital.
7. The Grand Palace
The hundred or so buildings that constitute the Grand Palace are a breathtaking introduction to Thailand's ornate beauty and an absolute day-one must when visiting the capital. A collection of palaces, courts, pavilions and temples, it's an opulent display of marble, gold leaf-clad mythical figures and elegant chofas piercing the sky from the ends of multicoloured-tiled roofs. The blending of classical European and Thai architecture works surprisingly well; stately without ever seeming gaudy.
Positioned on the banks of the Chao Phraya River, construction began in 1782 and it was the seat of the Thai Royal family until 1925. It's still used for official ceremonies today; the royal relics of the late King Bhumibol Adulyadej were enshrined here last October. The centrepiece of the complex is the Temple of the Emerald Buddha, Wat Phra Kaew, which dates back to the founding of the Grand Palace. This royal chapel is a masterpiece of classical Thai architecture, housing a Buddha carved from a single hunk of jade.
Address: Na Phra Lan Rd, Khwaeng Phra Borom Maha Ratchawang, Khet Phra Nakhon, Krung Thep Maha Nakhon 10200, Thailand
8. Chao Phraya River: like an Asian Venice
You can't claim to have seen Bangkok until you've seen it by boat from its tangle of waterways, or khlongs. Most of them branch off the western banks of the Chao Phraya River, and can narrow to just six metres, a parameter that has governed the design of the slender, riverboats in the city. Take a tour by riverboat to see life on the canals – the rickety old clusters of houses overhanging the water, children backflipping off jetties into the murky depths below patches of water lilies, and of course, the famous floating markets.
9. Pick a fight (Muay Thai)
Even if you turn your nose up at the thought of combat sports and would never dream of attending a live fight, you'll be sorely missing out if you don't watch a bout of traditional Muay Thai kickboxing – the national sport. Head to Rajadamnern stadium to catch a few rounds, accompanied by traditional music, ritual and prayer, the roar of the crowd and frenzied gambling as every kick lands. It's like a game of two-up but instead of a coin toss you're watching practitioners of an 18th-century martial art.
Address: 1 Ratchadamnoen Nok Rd, Pom Prap, Khet Pom Prap Sattru Phai, Krung Thep Maha Nakhon 10200, Thailand
LEAVE YOUR COMMENT