Where to find Bangkok's best street eats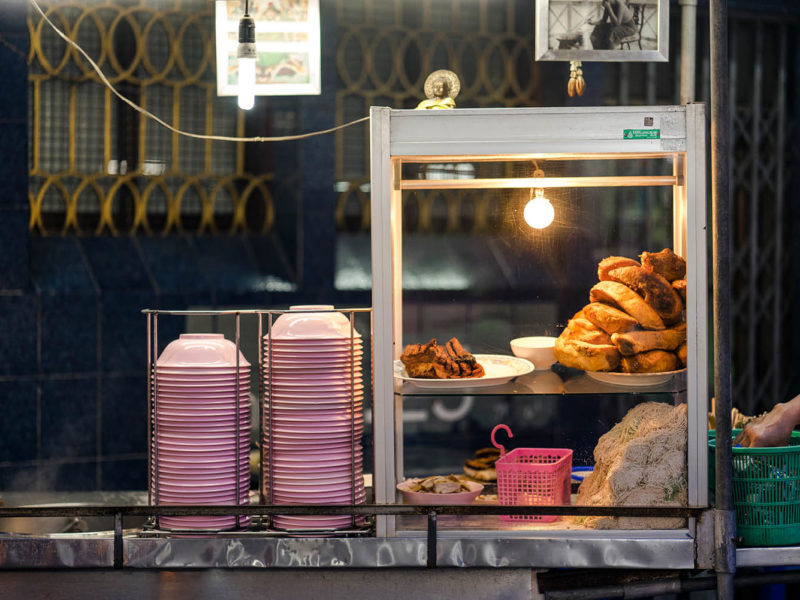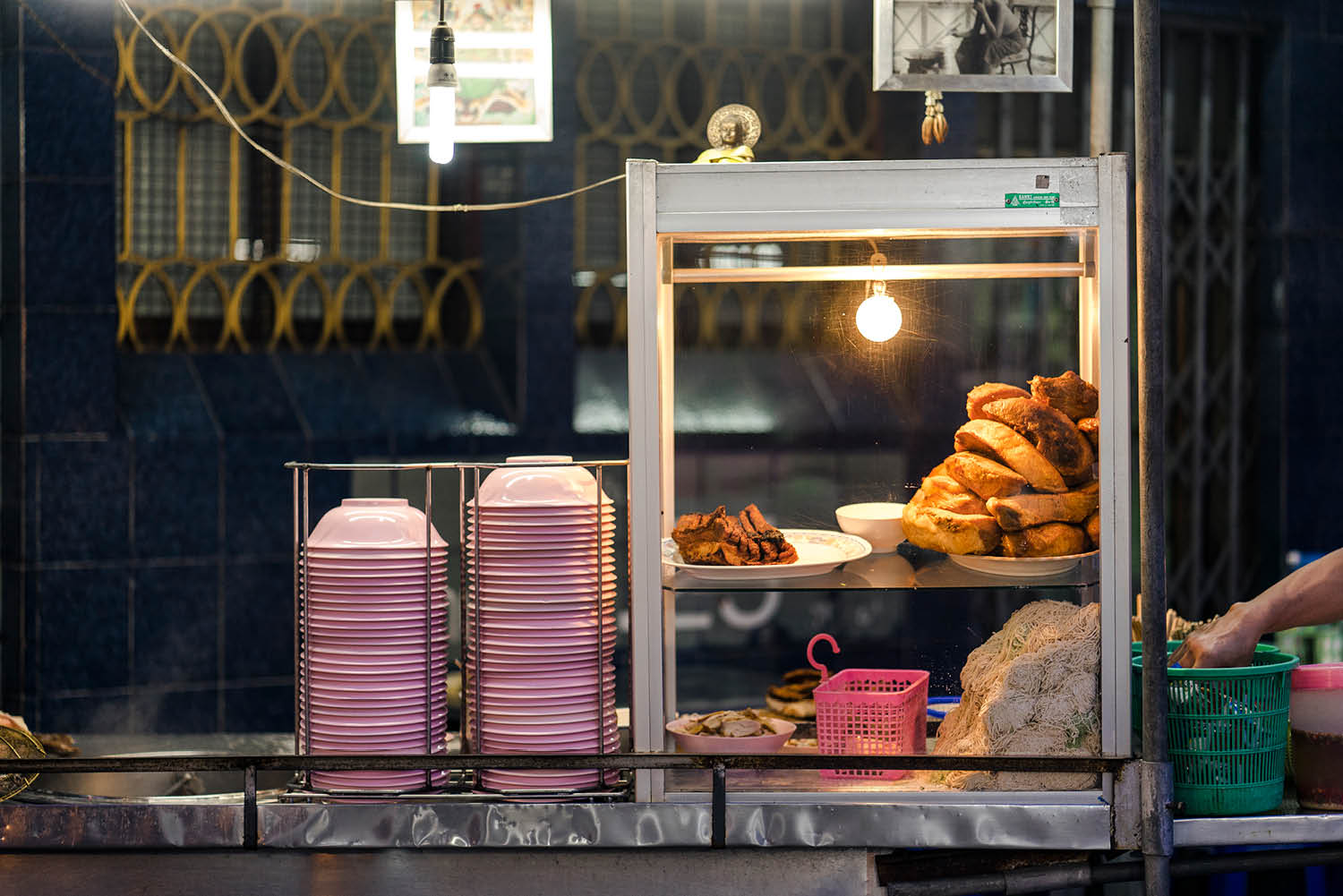 After worldwide tears, local confusion and an official denial, it seems Bangkok's street food is safe (for now). We explore some of the top neighbourhoods to get an authentic supper on the street.
In Bangkok, you're never far from a good meal – the city's street food is stuff of legends. After being voted the world's number one street food city in a report by CNN in March 2017, the world had a collectively confused sigh when, just weeks later, it was announced the Bangkok Metropolitan Authority (BMA) would ban street food throughout the city. Thankfully, the international outcry forced an official statement – the BMA claimed a misquote, stating they'll instead focus on regulating cleanliness of more crowded areas. While some streets have already lost their dining best (RIP Sukhumvit Soi 38, Thong Lor and Phra Khanong), we've selected a few of the essential districts still standing for a damn good supper on the streets.
Bang Rak
Thanks to its proximity to the busy Chao Phraya river, the transport hub of Bang Rak is a lively place to eat from morning to midnight. Despite being prime location for many five-star hotels along the river, the area is also home to some of the oldest street food stalwarts. Charoenkrung Road is the place to start – try Prachak (1415 Charoenkrung Road), a century-old spot serving Chinese-style roasted duck, or Tip Hoy Tod Phu Khao Fai (3 Soi Charoenkrung 50), famous for cooking crispy fried oyster omelettes for more than four decades.
Try this: The best jok (rice porridge) in the city is said to come from Jok Prince. A bowl comes with pork meatballs (and optional offal), ginger slivers and a raw egg. (1391 Charoenkrung Road)
Old City (Rattanakosin)
While backpackers beeline to the infamous Khao San Road, and food bloggers tout Jae Fai's curiously expensive seafood noodles (500 baht or $20 AUD per bowl) as a must, the more hidden delights of Bangkok's old city can offer a bit more of an authentic (and inexpensive) Thai food experience. Opened in 1899, Nang Loeng market is now less of a fresh market and more an indoor food court, with stalls offering everything from braised beef and roast duck to ancient desserts and naem, Isaan-style fermented pork sausages.
Try this: Huge cauldrons of seasonal curries mark the entrance to Khao Gaeng Ruttana. If available, try gaeng sai bua pla too, mackerel coconut curry with lotus stems. (Inside Nang Loeng market, Soi Nakhon Sawan 6)
Ratchawat
Some of the city's best street food often congregates next to local office buildings, and Nakhon Chaisi Road in Ratchawat is no different. During the day, office workers stream out of the official Excise Department to order bowls of lard na (gravy noodles), crispy pork and fishcakes from vendors outside. Fruit stalls and seafood vendors hawk their goods at the Ratchawat fresh market, while the streets continue to offer dinner and dessert deep into the night.
Try this: The khanom krok, crispy grilled coconut cakes, from Kanom Krok Kao Wang are so sought after that even the royal family are said to buy here. (Opposite Ratchawat Market, Nakhon Chaisi Road; 5pm-11pm)
Ratchathewi
If you're in Siam for a day of mall-to-mall shopping, skip a soulless food court meal and take the skytrain one stop north to Ratchathewi station. Diverging off the main drag, Soi Phetchaburi 5 is a lively street filled with an almost endless chain of stalls hawking fruit, curries and skewers. Parallel is Soi Phetchaburi 7, home of the Darul Aman mosque, a haven for Halal food and a busy spot for after-prayer dinners.
Try this: The spicy and aromatic beef martabak (crispy roti pancake) outside Makan restaurant is served with pickled cucumbers and a spicy sauce. (301/13 Soi Phetchaburi 7)
Yaowarat
You can't visit Bangkok without an eating trip to Chinatown. By day, the laneways offer a marketplace for fashion, jewellery, Chinese medicines and more, but by sunset, food is the main focus, with stalls squeezing together along Yaowarat Road. Despite being a major tourist attraction, the food here is still relatively cheap and definitely authentic. Bird's nest soup, durian and roasted chestnuts are available everywhere, but seafood is a major drawcard, with places like family-owned T&K Seafood sporting long queues nightly (corner of Yaowarat Road and Phadung Dao Street).
Try this: For dessert, look for a pot of bua loy nam khing, black sesame-filled sticky rice dumplings served in a warm and spicy ginger tea. (Jae Aun Bua Loy Nam Khing, 411-413 Yaowarat Road)
Follow Eloise Basuki on Twitter and Instagram for more!
LEAVE YOUR COMMENT