Seven sensational same-sex honeymoon destinations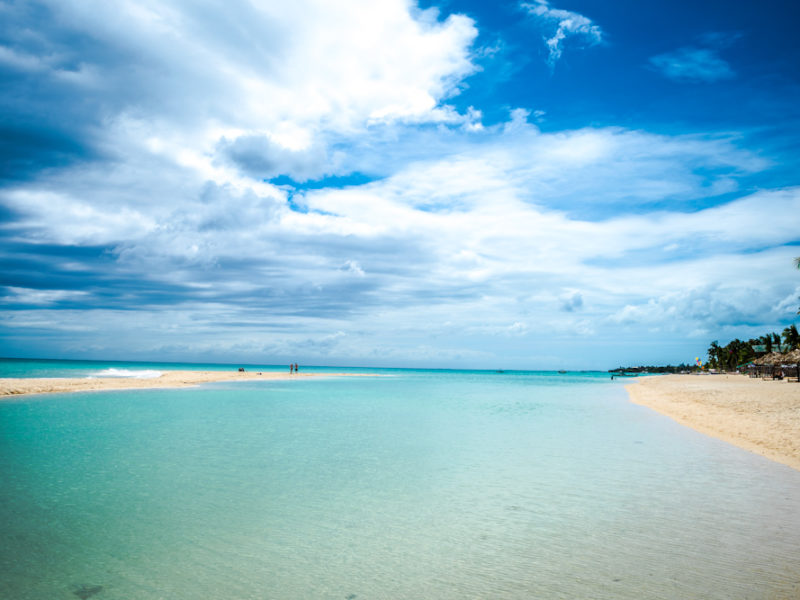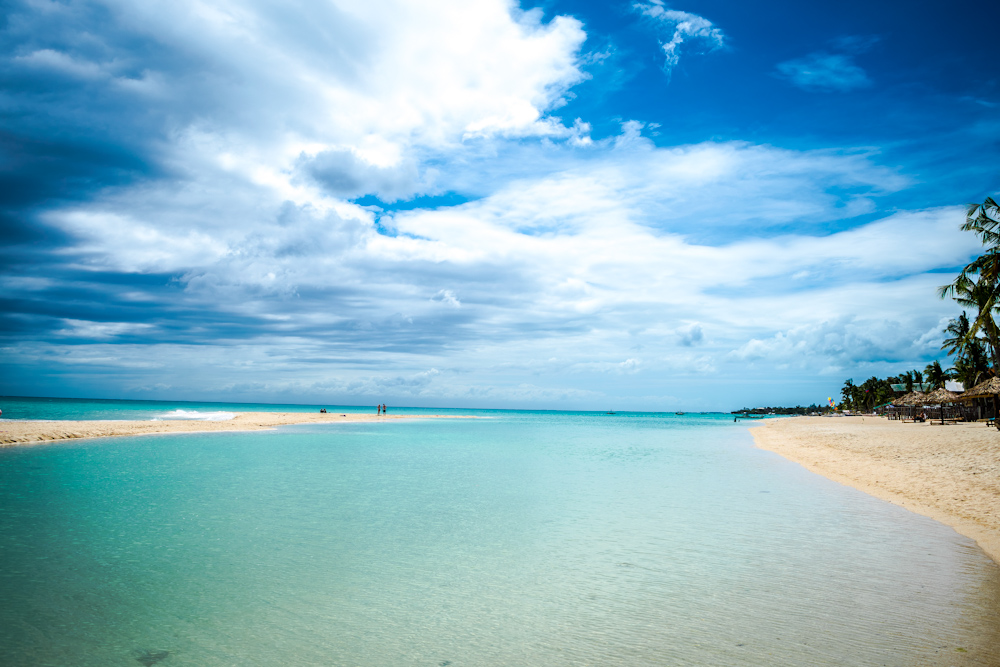 The people have spoken and they have said, yes, Australia wants marriage equality.
It got us thinking; with the tide of LGBTI nuptials set to be unleashed, so will there be a demand for drool-worthy honeymoons to boot. Here's our pick of amazing LGBTI-friendly destinations worthy of your upcoming special day.
1. Thailand: Bangkok and beyond
Long before the same-sex marriage juggernaut's journey around the free-thinking countries of the world, Thailand was quietly and consistently stocking up on its gay-friendly credentials, thanks in part to Thai Buddhism's tolerant nature.
Naturally, many gravitate towards one of southern Thailand's Ko paradises: Samui, Pha Ngan et al or the lesser-travelled west coast islands, but ensure you schedule in some Bangkok time; it's LGBTI scene is mercurial.
To get yourself primed for the celebration, check out: Bangkok's best rooftop bars.
Alternatively: The Philippines has one of the highest acceptance rates of homosexuality in Asia and a tonne of honeymoon delights to match. Check out: Secret travel gems of Philippines.
2. Balearic Islands, Spain: The other side of Ibiza
Surprisingly, Spain is on par with The Netherlands for its liberal attitude towards same-sex relationships (legalised in 2005), offering plenty of long-established and sunny LGBTI hotspots to spend your first weeks together in bliss. Forty kilometres south-west of Barcelona, Sitges is one of the most buoyant and long-lasting gay scenes in all of Europe, with plenty of breezy beachside bars and clubs to ease you into matrimony.
Across the Balearic Sea, Ibiza has been an open-minded sanctuary since at least the '90s. It needn't be a 24-hour party though; book into a chic stay like 'designer farmhouse' Granja Ibiza, reasonably isolated yet close enough if you feel like dipping into the action.
Time to go to Spain? Check out: Retreat from party central to Ibiza's designer farmhouse
3. Iceland: The Nordic alternative
As a same-sex marriage honeymoon destination, Iceland is a heady mix of tolerance (it was the first country with an openly gay head of government) and adventure. With filmic waterfalls and dramatic volcanoes that will grace your digital photo frame for decades to come, Iceland's supernova popularity seems like it will never fade.
Capital Reykjavik is energetic, progressive, inclusive and just plain fun, so long as you pack your stamina. There's plenty of queer celebrations to align your honeymoon with, such as Gay Pride (August) and Bears on Ice (September).
Time to go Inside Iceland? Check out: Inside Ieland
Add a stop-over: Super-hip Copenhagen sports Europe's oldest openly gay bar, Centralhjørnet (1950s), plus a micro-world of LGBTI-friendly boutique stays and businesses. Check out: Uber cool Copenhagen
4. Mykonos: King of the Greek Islands
Statistically, Greece isn't quite up with other progressive European powerhouses for accommodating LGBTI travel, but there are spectacular acceptations, many of which, thankfully, lie in the Greek Islands. The star is Mykonos, a hub for gay men in particular since the mid-70s, which now boasts a slew of specialist gay stays such as The Elysium Hotel.
The Greek Island trimmings are irresistible for any new couple, from archetypal whitewashed cottages to the romance-stoking clear waters of the Aegean, and you can easily avoid the island's party scene by booking into the pared-back chic of stays like the San Giorgio Hotel.
Time to go to Greece? Check out: Mediterranean paradise: San Giorgio Hotel.
5. New Zealand: Land of the Long Pink Cloud
The Land of the Long White Cloud has been a popular destination for LGBTI Australians since the country trumped us by changing gay marriage laws way back in 2013. N-Zed certainly got a huge head-start: there are already plenty of gay-friendly homestays on both islands plus destinations events, such as Gay Ski Week in stunning Queenstown.
It's not just proximity and economy that makes Kiwiland a bounty for honeymooners, with refined, world-class high-end accommodation options such as Huka Lodge, perfect for your once-in-a-lifetime festivity.
Time to go to New Zealand? Check out: Huka Lodge: A Royal Retreat
Alternatively: If it's lush green landscapes with progressive cities that have their own pride parades you're after, you could just as easily consider Canada and same-sex marriage newcomer Ireland.
6. Paris: a city for all lovers
Paris is unquestionably the universal city of love, which was enshrined into French law back in 2013. Classic Paris attractions need little introduction, but the city boasts an incredibly vigorous LGBTI community, which you'll find out if you spend an evening wandering the inner arrondissements.
For a classic romantic night out with a view, head to 58 Tour Eiffel restaurant and then follow your noses through the vibrant culture of Le Marais.
Add a stopover: It's hard to find a more pulsating gay scene (dating back to the 1920s) than Berlin's with a world of subcultures to explore. Head to Kreuzberg, Prenzlauerberg and Schoneberg if you're looking to celebrate your nuptials all night long. Check out 5 of Berlin's best.
7. Outside Trump's America: Island's in the stream
Judging by recent political momentum, the Land of the Free is not so free anymore, but don't write off the whole of the USA as your honeymoon destination option just because of a bad egg or two. Of course, there's the obvious first-stops; San Francisco and New York, both the scene of many an LGBTI civil rights victory, and all that goes with that.
But push on further to the '50s flair of Palm Springs (160 kilometres from Los Angeles), which opens its arms wider than most North American cities with plenty of single sex stays (some clothing optional) for freedom and sunseekers.
There are plenty of other surprise pockets elsewhere, too, such as Providence (Rhode Island), which takes off over summer during the Rhode Island PrideFest (June).
Happy honeymooning!
LEAVE YOUR COMMENT