The A to Z of cruising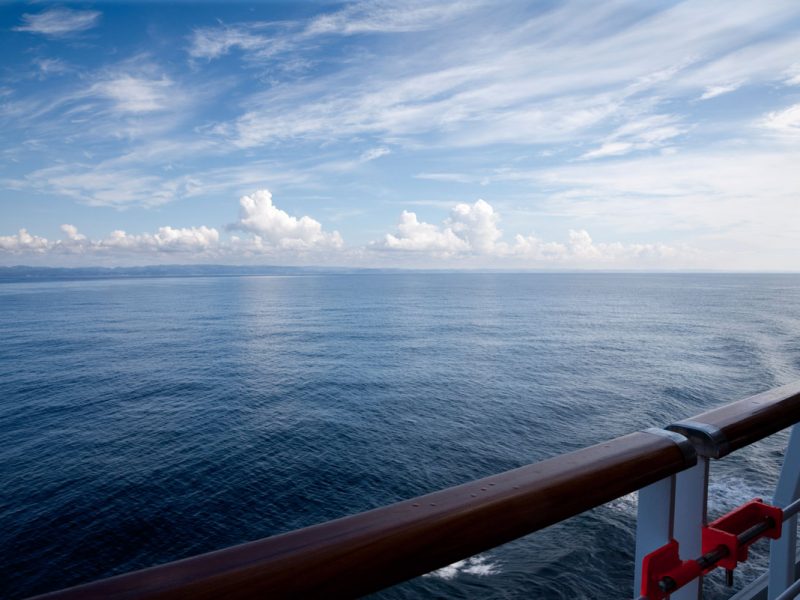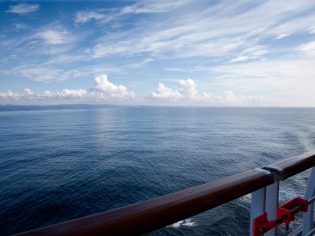 Cruising can take you to the most far-flung reaches of the planet, from remote Antarctica and the Galápagos Islands to its most famous European sights and paradise in the South Pacific. Curious about cruising? Your ship may well have come in.
Antarctica
After embarking upon a bucket-list Antarctic voyage onboard Hurtigruten's hybrid-powered ship, the MS Roald Amundsen, I earned myself some bragging rights – I had finally ventured to the frozen frontier. A land of extremes: the coldest, driest, windiest, iciest and most remote continent on Earth.
There's something satisfying about having set foot on all seven continents, to say nothing of sailing to the 'ends of the Earth' by traversing the Drake Passage, a notoriously rough stretch of water between the southernmost tip of South America and Antarctica.
I've dined out ever since on stories about the state-of-the-art expedition ship gliding into the sunken caldera of a still-active volcano and exploring Antarctic 'ghost towns' of abandoned whaling stations.
As far as wildlife encounters go, there are definite kudos for spotting a pod of orcas from the ship's observation deck and kayaking alongside penguins porpoising through glass-like waters strewn with soaring iceberg sculptures.
How many people can say they've done a shot of vodka made from melted glacial ice served at the most far-flung bar in the southern hemisphere? Or been foolish enough to strip down to a swimsuit and dive into the frigid waters for a rite-of-passage known as the 'polar plunge'?
But do you want to know the best part? The Norwegian cruise company Hurtigruten is a trailblazer in sustainable cruising. So, I explored Antarctica's pristine, icy realm onboard one of the world's greenest expedition cruise ships. Now that's a talking point.
Boarding
The practice of staggered boarding that has long been in place is serving the cruise industry well given the new protocols required of guests prior to setting sail. Many cruise lines, including the likes of Carnival, are still operating vaccinated-only cruises, with its Have Fun. Be Safe. protocols and procedures requiring guests to check in online and nominate an 'arrival appointment'.
Guests must then produce proof that they are fully vaccinated (including boosters when applicable based on age etc.) and have taken either a RAT or PCR test prior to boarding on cruises longer than 16 days or when required by the destination. While the process might take a little longer than you are used to, it's all about making sure your time onboard is safe as well as pleasurable.
Cruise etiquette
Whether it's your first time stepping onboard a cruise ship or you're a seasoned cruiser, here's a list of 10 dos and don'ts when you find yourself on the high seas.
First and foremost, please don't hog the deckchairs. Everyone likes having prime real estate poolside, but saving a spot while you're tucking into the breakfast buffet is not a good look.
Ships run to a strict schedule. Be punctual for onshore excursions and, if you have free time at a destination, don't leave the group waiting at the meeting point while you photograph penguins or haggle for souvenirs.
Try to keep your suite or cabin shipshape, and don't be too demanding of your onboard butler. It's not Downton Abbey.
Use hand sanitiser; no further explanation is needed.
Be mindful of your neighbours if you have a private balcony as sound carries on those gentle sea breezes.
Read the dress code before you board the ship. Some cruises might require packing a tuxedo or gown for formal nights, and others only require 'smart casual' attire. It's not uncommon for certain lines to have a themed evening. For example, on longer Azamara sailings, there's a dazzling White Night event. You don't want to be the person clad in plaid, so come prepared.
It's a holiday and you want to unwind, but that doesn't mean you have to swan around half naked. When you're not lounging by the pool, cover-up. Likewise, no one wants to see you in your silk pyjamas at breakfast.
When it comes to onboard dining, the buffet can become a free-for-all. While you might be excited about what's on display, decorum is key.
Free-flowing booze doesn't give you the license to get completely sozzled.
Be nice to everyone, as there's a high chance you'll be bumping into anyone you've slighted over the next week while within the confines of a ship.
Dining
The enrichment of discovering a culture through its cuisine is not lost on the curators of cruise itineraries who continue to pepper their programs with food-focused experiences. From scouring local markets in Tunisia on an immersive culinary cruise with Silversea to sailing the high seas with chefs such as Mark Olive, Darren Purchase and Matt Moran onboard a Cunard cruise, such voyages are designed to provide guests with the real flavour of a destination. Cruisers onboard ships such as Regent Seven Seas Splendor can also sharpen their skills in the Culinary Arts Kitchen.
Expedition cruising
Expedition cruises offer bucket-list opportunities to see some of the world's more spectacular and remote locations. Sailing everywhere from Alaska to Antarctica in custom-designed small ships, these cruises are for those who consider themselves more intrepid explorers than pure pleasure-seeker (although – with a growing number of luxury cruise lines adding expedition ships to their fleet including Silversea, Scenic, Viking and Seabourn, it's possible to have the best of both worlds).
Such cruises are led by an expedition team and fortified by all manner of guest lecturers and experts who share insights into the science, history, geology, geography and more behind the destinations they're travelling to.
Hurtigruten Expeditions, Aurora Expeditions and Aranui are big players on this scene who crucially put responsible practices at the forefront of their operations.
Fun stuff
Cruise ships are known for their diverse entertainment offerings. Be it a family karaoke night, a comedy show, or a splashy musical, family-friendly cruise lines such as Carnival, Celebrity and P&O pack in as many fun-tastic acts as possible into their onboard programs. But it's not just the 'official' entertainment line-up that enhances your time spent between the bow and the stern of the ship.
What my family found most fun about all-inclusive cruises on Carnival and P&O cruise lines was the fact that we had the time to create wonderful family memories away from the hurly-burly of our busy lives.
Galapagos Islands
The beautiful Galápagos Islands are best explored on a cruise. There are 13 major islands and a smattering of smaller ones some 1000 kilometres off the coast of the Equator, yet only four are inhabited. The archipelago is one of the most protected places on the planet. Cruise ships are capped at 100 passengers to lessen the environmental impact. And the sense of remoteness accentuates the surreal setting of volcanic landscapes and extraordinary wildlife encounters: giant tortoises, iguanas, penguins, sharks, sea lions and stingrays. Cruising options vary widely from luxe Ecoventura expedition yachts to the National Geographic Endeavour II, perfect for shutterbugs. Hurtigruten's 90-passenger ship has a science centre that might suit those drawn to the islands by Darwin's Theory of Evolution. Whichever cruise you choose, don't forget your snorkel.
Holistic
Drumming, dancing, DJs and downward dogs are just a few of the highlights onboard the second Soulshine at Sea cruise. The itinerary, dubbed Four Days of Good Days, is curated by US singer Michael Franti and his wife Sara of Soulshine Bali and – well, hell yes – Michael Franti & Spearhead will headline the holistic cruise dedicated to music and wellness. Become part of the Franti family on the next Soulshine at Sea voyage on Norwegian Pearl when it sets sail from Miami to Costa Maya, Mexico, 4-8 November 2023.
Immersive experiences
The desire for deeper and more meaningful travel experiences now extends to cruising. Destination immersion is one of the hottest trends for 2022- '23, with discerning cruisers eschewing whistlestop itineraries in favour of forging deep and meaningful cultural connections.
This immersive, in-depth style of the voyage is a feature of Azamara cruises; with the advantage of smaller ships able to dock in the heart of a destination and longer stays in port (including overnight), there's more time ashore for culturally enriching activities.
Excursions may include on-the-ground guides who share their expertise or even a chance to join festivities – whether that's fly-fishing in Patagonia, an udon noodle-making workshop in Japan or dancing the samba until dawn at Rio's Carnival.
Viking Cruises—often described as 'the thinking person's cruise'—tailors its itineraries around authentic, one-of-a-kind onshore excursions. Think hunting for truffles in France or visiting a spice farm in India.
Viking's more intimate ships can breeze into centrally located berths in cities such as Venice and London, as well as gain special access to less-visited ports such as Norway's Lofoten Islands.
Japan
Travelling in Japan is often undertaken at breakneck speed, via bullet train and plane, but Abercrombie & Kent is charting a course for a much more leisurely exploration of this fascinating country of traditions and beauty. Its Wonders of Japan Cruise: Cherry Blossom Season itinerary departs the vibrant, neon-lit city of Osaka bound for destinations like Hiroshima and Miyajima, Kanazawa, Sapporo, and even a stop in neighbouring South Korea to explore Gyeongju. All up it represents 14 blissful days, accompanied by a photo-enrichment coach and Japanese garden lecturer, or you can choose to extend the experience in Kyoto pre-cruise and Tokyo post-cruise to create the ultimate Japanese experience.
Kimberley Coast
When it comes to bucket-list inclusions, most Australians would add the Kimberley to the roster, with those looking to max out their 'someday' fantasies listing a Kimberley cruise more specifically.
This remote, breathtaking region of Western Australia is painted in a palette of vivid desert reds and oranges contrasted at its edges by startling blue waters, making it a compelling cruise option.
Companies that ply the waters here include True North, Lindblad Expeditions' National Geographic Orion and Coral Expeditions. But banish any thoughts of ships vying for space; all cater to the intrepid luxury traveller, with small ship numbers and responsible interaction with this pristine destination.
Loyalty programs
Cruisers are loyal, staying faithful to their favourite cruise lines and often reserving a place on their next cruise while they are still on the current one. Such allegiance deserves a reward, and most companies have loyalty programs in place that earn repeat guests perks and rewards; like frequent flyer miles but on the water.
Programs are usually free to sign onto (our favourite is Carnival's Very Important Fun Person Club – great name), with points stacking up depending on everything from cruise length to frequency to the type of cabin class booked.
The more you spend, the more you earn, with loyalty points able to be cashed in for everything from complimentary drinks to spa treatments to booking discounts, so you can head out again and accumulate more points.
The Mediterranean
Make a pilgrimage to the Med during winter in Australia and you'll be transported to a magical destination full of blonde beaches, sheltered coves and pristine warm seas. Set sail in 2023 with companies like Norwegian Cruise Line, Scenic or Holland American Line and you can expect to be uplifted by sun-soaked experiences and sparkling locations.
Norwegian Cruise Line, one of Europe's leading cruise lines, chases the sun around the Mediterranean between ports such as Rome, Cannes and Ibiza, with guests experiencing a diverse array of offerings: learning about Dalmatian cuisine in Croatia, going swimming off the coast of Santorini, or simply staying glued to a sun lounge admiring the passing scenery as the ship pinballs along the Mediterranean azure coastline.
Holland America Line's (HAL) Med cruises indulge in one of the major drawcards of the region: food. Its itineraries in conjunction with Food & Wine offer experiences like shopping at Barcelona's La Boqueria Market with a renowned Spanish chef and touring a family estate on the island of Corfu to sample its award-winning olive oils.
Meanwhile, Scenic Eclipse's Discovery Yacht class provides another side of the Mediterranean, with its smaller proportions allowing exclusive access to picturesque ports and villages, and its immersive itineraries seeing guests make the most of the endless sun and sea, paddleboarding, kayaking, waterskiing and snorkelling.
Nordic cruising
Hurtigruten Norway will celebrate its 130-year anniversary of sailing the Norwegian coast in 2023 and, to mark the occasion, has launched two new iconic voyages, The Svalbard Express and The North Cape Express. Or get on board for Follow The Lights, a small-group 18-day escorted tour, and you will be rewarded with ample opportunities to catch a glimpse of the Northern Lights. You will also discover Norway in a nutshell, visit Bergen, the gateway to the fjords, and take in Trondheim, the so-called 'City of Kings and Palaces' before sailing into the Arctic.
Ocean cruising
There's nothing quite like waking up each morning to find yourself gliding past an unfamiliar coastline. Such is the joy of an ocean cruise; so too the sense of occasion that accompanies each day's sail away – when passengers gather on deck to say 'arrivederci' to their current port of call after a full day's exploration.
Many ocean cruises offer the tantalising opportunity to sample a spread of countries in one go, while those who wish to dive a bit deeper can opt for a country-intensive itinerary. While mega ships such as Celebrity, Royal Caribbean and Norwegian Cruise Line offer a world's worth of entertainment, smaller boutique offerings from Azamara or Viking will immerse you in your destination.
And how long you stay unpacked is up to you: ocean cruises vary in length from a short hop to a round-the-world adventure.
The Pacific
The Pacific is a perennial favourite with Australian holidaymakers who are lured back time and time again for a plethora of reasons. Firstly, it's the ease of travel from Australia that puts the Pacific at the top of the list for everyone from first-time cruisers to families.
Go for big swishy cruise lines such as Princess, Carnival or Royal Caribbean, or one of the more intimate experiences with Aranui, which is the original cruise company in French Polynesia. While island-hopping around Fiji and snorkelling in the warm seas of Samoa and New Caledonia are well-established transpacific itineraries, the Tuamotus is now proving popular as the latest and greatest Polynesian paradise.
Aranui Cruises has a new five-day voyage around the Tuamotus, which is the first cruise to focus on these idyllic isolated islands, the largest chain of atolls in the world.
Cunard's Queens
A sense of occasion accompanies every journey onboard Cunard's famous Queens, which glide the world's oceans with their distinctive red-and-black funnels.
Legendary flagship Queen Mary 2, Art Deco-infused Queen Elizabeth and elegant Queen Victoria transport you back to the Golden Age of Travel in luxury befitting the iconic cruise line's past guests – Cary Grant, Elizabeth Taylor and Charlie Chaplin among them.
In 2024, Cunard's brand-new Queen Anne will enjoy her maiden season, inspired by history and built for the future.
River cruising
When most people think of cruising, they inevitably picture big ships plying vast expanses of water. But there is another option that delivers a much more intimate cruising experience: river cruising.
With the average river cruiser catering to guest numbers of around 150 (with some as low as just 50), the experience onboard is vastly different to that of a big ship, with a level of luxury and personalised service that passionate river cruisers love, and a gentler pace of travel that allows for complete relaxation.
With routes taking in some of the world's most famous waterways, from the Rhine and the Danube in Europe to the Mekong in Asia to the Nile in Egypt, river cruising also offers up unparalleled access to destinations and experiences, allowing for more immersive itinerary inclusions, whether that's jumping on a bike as soon as you step onto dry land to set off on a cycling tour or strolling just a few steps through ancient streets to undertake a local cooking class. And, if you don't feel like leaving the surrounds of your luxuriously appointed cabin (river-cruise ships are referred to as floating five-star hotels for a reason), you can simply sit back and take in picture-postcard views of ancient, geranium-festooned villages and towns as they gently float past your balcony.
Sustainability
Far from being a buzzword, sustainability has become a guiding principle for many cruise companies as they return to a new global travel landscape in which travellers are demanding more accountability and a demonstrated commitment to addressing climate change from the companies they invest their money with.
In the past, cruising has been guilty of kicking the can of sustainability (way) down the road, offering vague commitments to reducing carbon emissions by 2050, and then making hay while the sun shone on ships docking at destinations like Venice and Barcelona, which were groaning under the weight of over-tourism prior to 2020.
While the modes of transport we rely on to get us from here to there still largely rely on fossil fuels, innovative operators are looking for cleaner and more efficient ways to transport people. Above and beyond initiatives to eliminate single-use plastics (although that is a solid start), cruise companies are investing in solar technology to assist in onboard energy generation; treating and recycling onboard water; utilising alternative technologies such as the Selective Catalytic Reduction (SCR) system that reduces a ship's overall environmental impact, filtering out sulphur oxides and nitrogen oxides; installing Exhaust Gas Cleaning Systems (EGCS); and utilising shore power while berthed so that main and auxiliary engines can be shut down.
They are also making real progress with recycling onboard waste: cruise lines recycle 80,000 tonnes of paper, plastic, aluminium and glass each year, according to Cruise Lines International Association (CLIA), Australasia.
The focus on sustainability has been the North Star for Hurtigruten for years. In addition to launching new ships that meet exacting environmental standards, it is also committed to utilising cutting-edge technologies and innovative practices designed to make cruising a more responsible and conscious travel choice.
The company's recent fleet additions – two new vessels – arrived complete with hybrid battery-power propulsion that lowers emissions beyond minimum expectations, while two more have recently undergone refurbishments to battery-hybrid power.
In fact, Hurtigruten is in the process of retrofitting its entire fleet with shore power and biofuel technology that will allow it to exceed current industry emission targets. It is moves like this that have seen Hurtigruten's battery-hybrid MS Fridtjof Nansen named the most sustainable cruise ship in the world.
"Hurtigruten has introduced lower emission cruising by adopting biofuel, battery-hybrid power and shore power across the fleet," Damian Perry, managing director of the APAC region at Hurtigruten, told us early in 2022. "Additional technology and hardware extend to new propellers that deliver more efficiency and lower fuel use… paint companies are developing paints for the marine industry that assist with avoiding the build-up from the oceans and are better for the environment. Design of hulls and GPS anchoring all play a part in technology that is dramatically changing the landscape. We have also introduced advanced water purification and advanced waste management."
So when it comes to the cruise industry, the future is looking bright (green).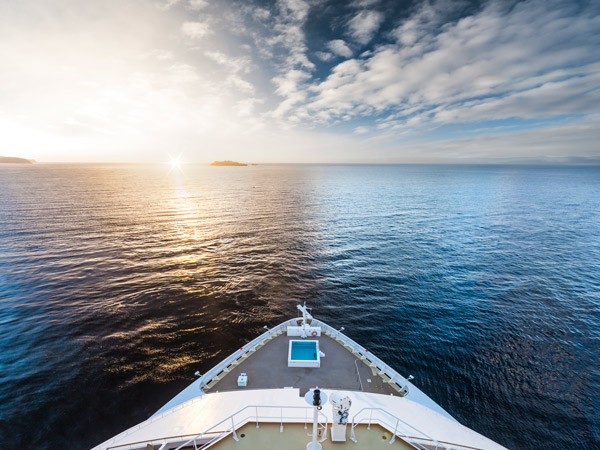 Tipping
Tipping is customary in the USA, which has had a huge impact on cruising culture. That being said, some cruise ship lines actively discourage tipping as it's included in the fare and staff wages are adjusted accordingly. Best to check the tipping policies pertaining to each cruise line and adhere to them while onboard.
While most cruise companies automatically add gratuities, some, such as Norwegian, suggest passengers who use butler services provide a tip that is commensurate with the services rendered. Cruisers on P&O can also choose to tip individual crew members who they believe have delivered exceptional service.
Underwater expeditions
There is something about being surrounded by water for days on end that invites escape and further exploration. Most cruises to warmer climes offer the opportunity to play in the ocean, be it snorkelling, paddleboarding, scuba diving or swimming.
There are also more whimsical ways to enjoy the water. One of the hottest underwater attractions while cruising the Yucatán Peninsula in Mexico with Royal Caribbean is the Underwater Art Museum (MUSA), created by several British and Mexican sculptors. Lindblad Expeditions' National Geographic Orion also ups the ante with its excursion to Jellyfish Lake, where you can swim amid masses of jelly blubbers in the landlocked lake located in Palau in the western Pacific Ocean.
Virgin Voyages
More lifestyle travel brand than a traditional cruise line, Virgin Voyages sails adults – and adults only – across four continents on its contemporary Lady Ships that are designed by top names in contemporary interiors to reflect the sleek luxury of a superyacht and offer an experience akin to a boutique hotel at sea.
Launched in 2021, it has made quite a splash already with its atypical offering and will continue to do so in 2023, when Resilient Lady makes Melbourne its home port for journeys around the Antipodes.
Wristbands
We increasingly live in a tap-and-go society, but for seasoned cruisers, cash-free card transactions are old news. Increasingly, wristbands are the ultimate onboard accessory, allowing for next-gen tap-and-go ease whether you're entering your room, buying a drink poolside, booking a shore excursion or availing yourself of the casino facilities.
As more cruise companies adopt remote Bluetooth technology, so too the competition to make the resulting wristbands a genuine style statement is fierce, with some presenting like designer smart watches and others able to be worn as medallions around the neck.
Virgin Voyages' The Band takes the prize for the most fashion-forward design, with a 100 per cent recycled ocean plastic casing, funky woven rope band and a mini metal anchor as a clasp.
X is for X-treme
OK, bear with us on this one. The move towards maximising the onboard offering has seen cruise ships taking to the water with everything from go-kart racing tracks to water parks fitted into them.
The evolution of the quaint slippery slides that used to be positioned at the edge of pools to provide thrills in the '60s and '70s, today's extreme inclusions are designed for maximum entertainment and thrills.
Water slides have become the benchmark of a ship's worth when it comes to thrills and spills, and it's a trend most cruise companies have recognised and are scrambling to cater to, with the likes of Royal Caribbean adding a 243-metre-long 'aqua coaster' to its Navigator of the Seas ship (with nearly two dozen giant water slides added to its ships in the past five years) and MSC including giant water-slide parks on every ship it has launched since 2017.
Year of cruising
Excuse us if we tempt fate and make a bold prediction here, but we are calling it: 2023 is set to be the Year of Cruising. Yes, we went there, influenced by the fact that Australians' renowned love of taking to the high seas – cocktail in hand – doesn't seem to have been diminished by the recent pandemic's dry-docking of the industry.
Far from it, in fact, if the buzz within the industry and the forward bookings are anything to go by. And there are plenty of launches on the horizon next year to lure new cruisers to the ranks too, including Seabourn's expedition class Seabourn Pursuit launching in April with a debut itinerary including Iceland and Greenland; Princess Cruises revealing its new Sphere class; Royal Caribbean debuting Icon of the Seas in the second half of the year; and Celebrity Cruises adding the fourth ship to its Edge-class fleet with the arrival of Celebrity Ascent.
Z is for Zodiac
Zodiacs, which were created in 1896 by the Zodiac boat company, are used for transporting luggage and transferring passengers to shore. While Zodiacs come in different shapes and sizes, the one thing they have in common is they are inflatable.
Smaller ships, especially those that specialise in adventure and expedition cruising, use Zodiacs to provide the same service that tenders provide for large cruise ships. The sturdy inflatable rafts may be deployed to take you through wetlands on a bird-watching tour or for ease of navigating around chunks of floating ice in Antarctica.