Hurtigruten: cruising's wildlife warriors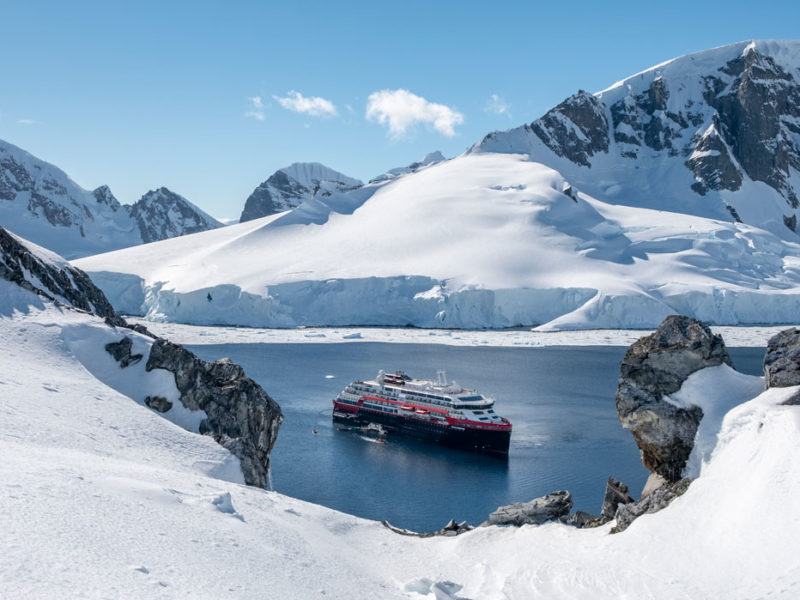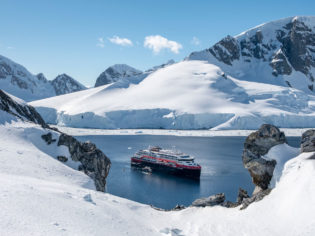 |

This Article was created in partnership with Hurtigruten

|

Setting out to protect and preserve from pole-to-pole, expedition cruise line Hurtigruten is leading a new era of eco-guardianship to offer exploration without exploitation.
As the natural balance of our world moves towards an unsettling precipice, we're becoming more eco-enlightened travellers. We're far less willing to accept a holiday that tramples delicate environments and threatens wildlife. Instead, we want our touring to have a positive impact on the stunning natural landscapes we visit and the creatures that inhabit them, be they people or polar bears.
While our desire to observe wildlife will never wane, the way in which we do so is, happily, changing for the better. Particularly at the bucket-list-anointed polar regions, where the effects of climate change are perhaps most stark.
Here live some of the most spectacular and vulnerable creatures you're likely to encounter. Travel northwards and you'll discover Alaska's brown bears, sea lions, orcas and puffins, while across the Arctic foxes and polar bears dwell. Venture southwards to Antarctica to see a menagerie of ice-loving creatures such as humpback and sperm whales; leopard, crabeater and southern elephant seals; and all manner of birdlife –from adorable penguins to albatross. Each creature is worthy of protection and, as many tour operators adapt their models to negate over-tourism and leave a lighter footprint with a sprinkling of good deeds in their wake, we can feel confident our visitation of these unique regions will be mostly positive.
More than greenwashing (proclaiming to be green) to placate our moral compass, travel operators leading the charge do so not only because it's commercially critical for the future of their business, but because it's simply the right thing to do.
One such operator is Hurtigruten: the expedition cruise company has been leading expeditions into some of the world's most pristine environments for 127 years – long enough to have a thorough understanding of the threats to our natural world.
Focussed on setting a new standard for sustainable touring, Hurtigruten has implemented change so we may continue to be awed by our remarkable planet for years to come. "Hurtigruten centres sustainability and responsibility in every itinerary," says the company's head of sustainability, Naomi Ages. "We think carefully about how to 'leave a footprint we are proud of' in every aspect of our operations."
Embarking on voyages into the High Arctic, visiting places such as Iceland, Greenland and Norway, to intrepid itineraries into Central and South America, and Antarctica, Hurtigruten instils in passengers the importance of protecting wildlife and habitat. With onboard lectures and science centres, education is one of the defining intents of the company: "We think it's our responsibility to educate everyone that travels with us, to understand and acknowledge our impacts, and to hopefully inspire them to take action," says Ages.
The company has also established the donation-funded Hurtigruten Foundation with the threefold aim of protecting polar bears, fighting marine and plastic pollution, and financially supporting global and local projects in the areas they visit.
But their rollcall of eco efforts doesn't end there; Hurtigruten has launched the world's first hybrid expedition ships; has enacted strict distances for observing wildlife as well as travel speeds so as not to disturb the precious inhabitants or alter their behaviour. The cruise company has also removed metric tonnes of garbage from shores through programs onboard and in communities. "Offering a beach cleanup might not be part of a typical cruise, but it's not out of the ordinary for us," says Ages.
The company's hands-on approach extends to its contributions to science with initiatives that log seawater temperatures as well as conducting oil surveillance and Antarctic research to help us further understand the threats to our polar friends.
With evidence pointing to a warming world, the ensuing thaw at our polar regions is already affecting the unique wildlife that call these unyielding habitats home. And if we wish to continue exploring our planet, it's in everyone's interest to work together in order to preserve it.
"We aren't afraid of calling for necessary change in this industry, even if it can make us unpopular," says Ages. "We want to continuously set and raise the standards because it's so important."
Explore and Protect
Join Hurtigruten and leave the smallest possible footprint in these incredible destinations.
Go north to Alaska and explore its remote and dramatic coastline during summer. From glaciers, fjords and fossil forests, the majesty of this wild region will remain with you. Departing from Vancouver in a hybrid vessel, you'll spend 18 days slipping through temperate waters spotting dolphins, whales and orcas, exploring far-flung towns full of character, and eyeballing brown bears as they forage for clams along the shore of Katmai National Park's Valley of Ten Thousand Smokes.
This life-changing voyage ventures deep into the southernmost polar region to explore the beautiful landscapes of this frozen wilderness and the fascinating animal, bird and marine life that dwell here. While onboard, you'll learn all about the predators and prey of Antarctica, from seals and whales to penguins and, surprisingly, bugs. With the rate of climate change in Antarctica accelerating faster than the global average, now is the time to go, understand, and set your resolve to conserve this irreplaceable environment.
On your way to the little-known Norwegian Arctic archipelago of Svalbard, you'll encounter the impressive landscapes of this heart-achingly beautiful part of the world, from dramatic fjords to frontier townships and immensely steep mountains. On Hurtigruten's 10-day circumnavigation of Svalbard, foster a deep respect for the people and animals that call this isolated place home and learn about the challenges the region is facing and the necessary steps needed to guard against the effects of climate change.
To learn more about Hurtigruten's sustainability initiatives, visit Hurtigruten.
LEAVE YOUR COMMENT