Why we've made Holland America Line our go-to for family cruises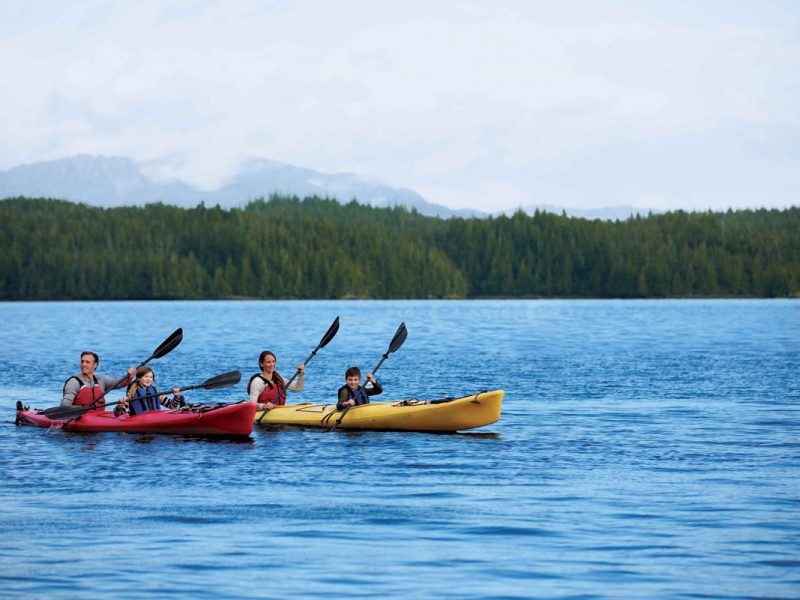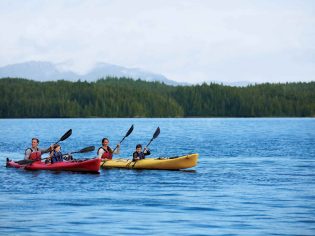 From the fjords of Norway to the wilds of Alaska, nothing says 'family holiday' to Dilvin Yasa quite like a Holland America Cruise. Here, she explains why.
For some, a milestone birthday is something to be marked with a massive party full of happy drunks feasting on finger food of indeterminate origin. Me? I longed to traipse around Norway's fjords with my young family, eating the kind of food that would make my heart and taste buds sing. Seeing all the highlights of the country's spectacular coastline would be far easier with a cruise, but which one?
I don't mind admitting that I stumbled across Holland America Line much like someone who accidentally finds 'The One' in a crowded bar (or during a cheeky phone scroll). Looking past the many "woohoo" cruise ships listed on the aggregator, all thrill slides and migraine-inducing interiors, I was struck by MS Koningsdam's elegance and charm. It was the kind of ship I wanted to bring home to my family (or vice versa).
But I didn't choose Holland America Line for our Norwegian Fjord journey solely for the cruise line's striking good looks (how shallow would that be?). I was also attracted to her itinerary, which encourages passengers to get off the ship and make the most of the port visits for as long as possible.
We embarked MS Koningsdam – a 12-deck Pinnacle Class ship with room for 2650 guests – in Amsterdam. My daughters (then aged 9 and 5) squealed all the way to our four-person stateroom as I silently wondered if there was going to be enough on the ship to keep them entertained. "There's a kids' club!" my youngest screamed. "Look at all those pools!" her sister shouted. Sure, I could have scolded them to 'keep it down', but I had just clocked the Lido Market buffet and was doing some 'hair metal concert circa 1987' screaming of my own.
Was the trip a success? Let me put it this way: by the time we wrapped up our seven-day Norwegian adventure, we'd each fallen so head over heels in love with the ship – not to mention the line itself – that we've cruised as a family with them ever since, enjoying every corner of the globe from islands in the South Pacific to the ice-capped wilderness of Alaska.
Wait a minute, you might say. Isn't Holland America Line more suited to… an older demographic? What exactly is there for kids to do on the ship, anyway? Well, there are plenty of activities, actually – much of them geared towards enjoying the ship together as a family – but the best way to explain why Holland America Line has become the cruise line for us is by answering the questions I've been asked in recent years.
Q: Seriously, have you joined some kind of Holland America Line cult? Why do you love the cruise line so much?
A: Look, if I had the time to hand out pamphlets on street corners, I probably would, but in the interest of efficiency I'll say this: the premium cruise line has been around for 150 years, meaning its ships have been exploring some destinations longer than most people have known about them (Alaska is a great example of this, as the cruise line has been visiting there for 75 years, long before it was declared a US state). Suffice to say, with 150 years of experience behind them, they know what they're doing.
On a more personal note, I struggle with ships that are too loud and busy-looking (as do my children), so I find the classic decor on Holland America Line's fleet of ships soothing, almost like one large day spa at sea. This isn't to say the ships are old-school or lacking in modern amenities. My internet connection (yes, even in the wilds of Alaska) has been seamless, my Navigator app allowing me to make bookings, check activities and sort my accounts with one quick swipe. In our stateroom, an interactive menu of programming including (free) on-demand movies, music stations and live television is available, yet tends to go underutilized.
Q: Did you enjoy these cruises for free? Is that why you're waxing lyrical about them?
A: Nope! Out of all the Holland America Line cruises we've enjoyed as a family, only one was a media familiarisation (famil). The rest I've paid for out of my own pocket.
Q: What exactly is there to do for kids and teens?
A: Remember when I said our stateroom TV is rarely turned on? This is because there's a wealth of activities offered on board Holland America Line ships. Obviously, there's Club HAL, a dedicated kids' club for those aged between 3 and 17 (groups are divided into kids, tweens and teens), but there are pools, hot tubs, basketball courts, movies by the pool and board games in the Crows Nest (and if you're on Oosterdam, a new family games room, too). Unofficially, the ultimate teen hangout appears to be around the Dive-in, the line's insanely good burger bar, where anyone under the age of 18 can be found at precisely 11.30am (opening time) every single day.
Over the years we've discovered other family favourites too: daily family trivia sessions and sing-a-longs at Billboard Onboard, Jenga battles in Crows Nest, post-dinner air guitar rock outs at the Rolling Stone Rock Room, dancing and mocktails at B.B. King's Blues Club (the band gave us their best inside dining tip for Holland America Line's Alaska itineraries: the dining focuses on southern fried favourites on sea days, the hero of which is the life-changing fried chicken and waffles drowned in maple syrup).
What needs to be said is that the focus across the fleet is on soul-stirring, hands-in-the-air music, rather than highly stylised production numbers – well, that and educational events focused on the destination being visited. On our most recent trip to Alaska, rangers boarded the ship and not only treated kids to action-packed information sessions, but also commentated as we moved through Glacier Bay, giving terrific insight into all we were seeing.
Over time, my eldest daughter has become obsessed with Holland America Line's wealth of daily demonstrations (I can't even begin to articulate just how many disastrous flower arranging sessions I've sat through at home thanks to these guys), while my youngest enjoys BBC Earth in Concert. Even activities that aren't necessarily 'kids activities', such as Blend, a space where passengers can blend their own wine, are easily transformed into a family masterclass. As I was recently blending my (particularly potent) bottle of cabernet sauvignon/cabernet franc recently, staff brought my daughter art supplies, along with a cheese platter and lemonade, so she could knock up labels for everyone to use on their bottles.
The best part? Since Holland America Line passengers span the generations (multi-generational bookings are popular), there are plenty of other kids they can hang out with should parent-free time be required.
Q: What's the food like?
I have no shame in admitting that food is one of the main reasons I choose to cruise with this line (side note: my daughter had no shame in telling the VP of another cruise line that she preferred Holland America Line over her brand because 'the food's much better'. I died, dear reader, I died).
There's no doubt about it, the specialty restaurants are amazing (particularly Pinnacle Grill and Tamarind), but you can happily eat all your meals in the buffet at no extra charge. Sushi, Vietnamese salads, generous roasts, baked salmon dinners and their signature bread and butter pudding; each dish is sensational and the food is all served by staff. Gelato, New York Pizza and the aforementioned Dive-In are the mouthwatering cherries on top of the cruise line's culinary gold.
Q: Where can you go and what can you do? I don't want to spend all of my holidays cruising around the Netherlands.
Disregard the name; Holland America Line cruises to over 300 ports across seven continents, taking in destinations as wide-ranging as Alaska and Antarctica to Northern Europe and Asia. Over the years we've snorkelled coral reefs, hooned through forests on ATVs and enjoyed scenic rail trips (my fear of small aircraft prevents us from doing some of their signature 'dog sledding on glacier' or 'bear watching by sea float' expeditions). But more than that, we've enjoyed plenty of quality family time onboard.
What's next? I can't say with certainty, but I feel like their 71-day Grand Africa Voyage has got our name stamped all over it.
For further information on the cruise line and where and why they sail, visit Holland America Line.
LEAVE YOUR COMMENT