Airline Review: Qantas' QF5 connects continental Europe and Australia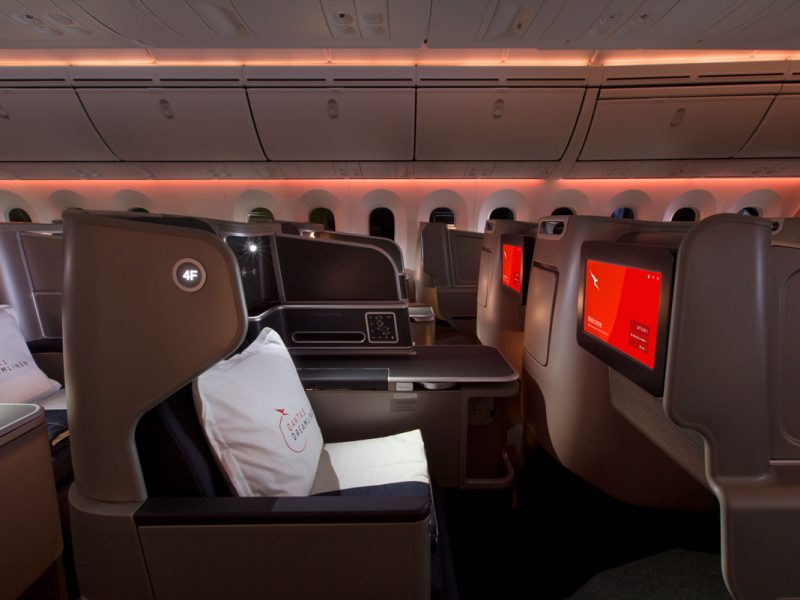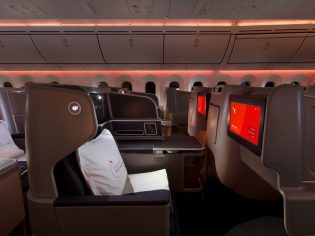 Qantas has made plenty of history in its 102 years. Where does the non-stop 787 flight from Perth to Rome fit in?
Qantas Flight QF5 Perth to Rome background
The first non-stop flight between Australia and continental Europe is perhaps its greatest moment. Sure, Perth to London was historic and significant. Connecting a former far-flung colony and motherland is an achievement. It is those deep ties that make it historic, but not that risky or audacious.
Perth non-stop to Rome? That is another story. Sure there are ties but they are not as deep (or as populous) as those with Old Blighty. Hence the route is launching as seasonal, until 6 October in its inaugural year, and a modest three times a week. Qantas has already announced the return of the service for 2023 for an extended season.
The route
Perth to Rome direct. The first time in history that continental Europe and Australia have been connected in a non-stop flight.
The aircraft
Boeing 787 Dreamliner.
The Dreamliner's onboard innovations really do improve passenger energy; I am remarkably fresh when I arrive. The Dreamliners will service this flight for the foreseeable future, even after the A350 1000s arrive to service the Sydney-London and Sydney-New York non-stop services.
Class
Business, seat 12F.
The seat you really want in business are the windows – so preferably A or K.
Duration
Pre-departure flight time was reported to be 16.5 hours. The actual flying time was in fact 15.5 hours.
Departing at 10.20pm local time is helpful, assisting in the transition to Rome time.
Flight QF5 actually originates in Sydney, departing at a leisurely 5:55pm. Coincidence or design, I argue this is perfect timing. Keep awake until the Perth-Rome sector.
Check-in
Check-in is available online up to 24 hours beforehand. I check-in at the airport six hours prior to departure and despite a chorus of alarm about the delays and wait times across Australian airports at the time (including yours truly), there is very little delay causing traffic to contend with.
Lounge and pre-departure
The Perth lounge for international departures is in fact the Perth International Transit Lounge.
Small compared to the lounges in Sydney and Melbourne, the lounge has all the usual amenities (plus a surprise, see below).
There are showers, Neil Perry food, Australian premium wines, and a mix of lounge areas; banquettes are complimented by an al fresco cafe-style seating area.
The major surprise (and in fact a world-first) is the well-being offering in the lounge. In a dedicated room, an instructor takes me through a 15-minute breathing, stretching and mindfulness program that is in fact effective. I feel invigorated and healthy as I head for the gate.
The menu in the lounge is designed to start the Dolce Vita early; bruschetta and negronis are key offerings.
Qualification for the lounge is the same as Qantas Club lounges across Australia; Club members, Gold status and above and Business Class passenger (although Silver members get a one-off free pass upon qualification/requalification).
The Seat
The business class seat on the Dreamliner is the original 2017 design from Australia's David Coan. (Qantas reports some Frequent Flyer's call the seat 'mini-first').
There are five different sections that you can adjust up-down, back, and forwards from the chair back to the lumbar support and leg rest. Plus the four pre-sets for take-off, reclining, reclining with leg rest and then the lie-flat bed.
Once the all-cotton bedding (also designed by Coan) is in situ in the lie-flat mode; the 'mattress' (it's similar to a mattress topper) as a base, plus blanket and pillow, I have the most comfortable sleep I have ever had in the air. I enjoy approx 10.5 hours of the 15.5 hours in a deep and restful sleep.
Food and wine
What more can be said about the Neil Perry Qantas relationship that has proven very successful?
I am torn between the spaghettini with prawns, a beef fillet or a lamb sandwich. The flight attendant advises me that the sandwich is the signature item on the menu… and the question is answered.
I wait a little longer than expected for it to arrive, but the wait is worth it. Perfect "not quite dinner but not too light" the chipotle lamb with sweet onions, mint salsa and salted chilli is satisfying without overdoing it. Two glasses of Australian Montepulciano (we are Rome-bound after all) and I am in heaven.
A colleague who opted for the spaghettini tries to convince me she in fact won gold with her choice, proving that a dartboard would be as successful, nothing will disappoint from the menu.
The tick-a-selection breakfast menu is completed and returned to the flight attendant when ordering dinner. The scrambled eggs with mushroom, bacon and tomato 11 hours later are the right fuel for the woozy day of circadian adjustment ahead.
Entertainment & Amenities
I scan more than 185 movies from classics to award-winners, Asian, Bollywood, Japanese, Mandarin, Aussie and recent releases before I settle in for a TV box set that is not available on one of my five streaming subscriptions at home.
The custom-made headphones are not entirely noise cancelling which is surprising but not devastating.
The amenities kit is not overflowing with goodies (no aftershave, mouthwash etal that have made it into a few other business class kits in recent years) but the necessities. Most importantly is the kit is the most sustainable yet; bamboo toothbrush, bamboo/polyester socks, skin care packaging is 40% recycled plastic and the dental kit, skin care products and ear plugs are packaged in combustible FSC paper.
The skin care range comes from Li-Tya an Australian botanicals spa company. And of course there are the soft, comfortable cotton jim jams that do make for a more comfortable sleep (amusingly, the entire business class looks like "Squid Games in the Air" 20 minutes after take off as everyone has donned their pyjamas).
Luggage
The standard luggage allowance for business class is 40kg. It does increase for Qantas Club and Silver and above Frequent Flyer members.
Emissions and Offset
The approximate emissions are 2.7 tonnes per passenger which would cost approximately $150 to offset the flight at the time of purchase.
Rating
I am surprised at how fresh I feel arriving in Rome and would recommend it to anyone. Four stars out of five (because five out of five is for a private jet).
LEAVE YOUR COMMENT