Why you should offset your flights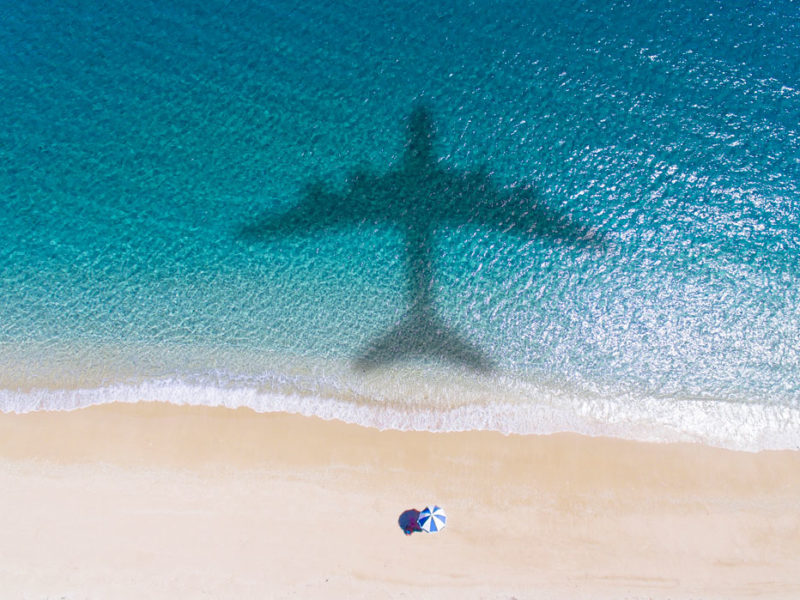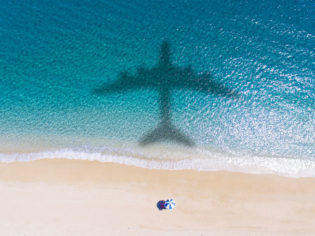 With air travel pumping carbon into the atmosphere and contributing to the climate crisis, offsetting is an easy (and inexpensive) way to make a difference.
What does it mean?
In layman's terms, the concept of carbon offsetting effectively means that you are paying a price to remove the emissions produced when you fly by investing in programs that have a positive effect on the Earth, thereby cancelling out or neutralising your impact. Programs that airlines or their offsetting partners contribute to include reforestation, landcare and social initiatives that prevent the same amount of CO2 entering the atmosphere through their actions.
Why should you do it?
With recent research showing that greenhouse gas emissions from commercial air travel are actually growing at a much faster rate than previously predicted by the United Nations International Civil Aviation Organization – up to 70 per cent faster, in fact – flying out on your annual family getaway is having an increasing, and devastating, effect on the climate.
The report by the US-based International Council on Clean Transportation explained the total CO2 increase over the last five years was equivalent to building about 50 coal-fired power stations, with the United States and China topping the list of culprits in first and second place. These larger-than-forecast increases are cancelling out things like developments in more fuel-efficient aeroplane engines.
So, short of never flying again in order to reduce your personal contribution to these numbers, offsetting is a tangible way to cancel out the damage you do every time you board a plane.
What difference does it make?
Maybe the question should be: 'What is the alternative?' We are at a tipping point when it comes to climate change and at this stage we have to work on the premise that every little bit counts as the alternative is actually too frightening to contemplate. A good rule of thumb if you are concerned about where the difference is being made is to offset with companies and not-for-profits that support Australian initiatives so you can see both the benefit and the results in action.
How much does it cost?
We would need an economics degree and a lot more space to try to thoroughly explain the ins and outs of how carbon pricing works, and unfortunately there is no standardised price on carbon at the moment.
What we can tell you in practical terms is that your emissions when flying are calculated based on the length of your journey, the type of aircraft you are travelling on and the cabin class you are seated in.
All of this information is crunched into a total CO2 emissions amount in tonnes, and then a charge is applied to this.
The best thing to tell you is that the price of carbon offsetting is probably nowhere near as expensive as you think: Greenfleet, a leading Australian not-for-profit environmental organisation established in 1997 with the mission to protect the climate by restoring forests, offers both domestic and international carbon offsetting on both long-haul and short-haul flights.
The cost of offsetting a return international long-haul flight is $148.50, while a return domestic short-haul flight costs just $12. It is often cheaper to offset through your chosen airline at the time of booking; a carbon offset price for a return economy-class flight from Sydney to London on Qantas was just $44.72 when we logged onto the airline's website.
The best ways to do it?
First let's talk about the easiest way to offset your flights, and that is directly through the airline at the time of booking. The option is usually presented towards the end of the booking process (after the legroom upgrades, travel insurance offer, car hire options…), so make sure you scroll through all the pages and keep your eyes peeled for it.
Some airlines use a calculator that allows you to put in your flight details separately and then click to buy. If the airline you are travelling with doesn't provide offsetting options, you can then opt to offset your flights yourself through any number of offset companies.
Offsetting on offer
Qantas
The airline has been offering carbon offsetting for more than a decade and has the largest program of any airline, according to its website; through its Fly Carbon Neutral program a customer offsets a flight every 59 seconds. The cost of offsetting is calculated and charged at the time of booking, and the airline incentivises offsetting by offering bonus frequent flyer points to its members.
Emirates
The Dubai-based airline states that it does not believe in passing the cost of neutralising its carbon emissions on to its customers. It has instead instigated company-wide initiatives and policies to significantly reduce emissions, including purchasing more energy-efficient planes.
Virgin Australia
The airline offers offsetting at the time of booking and invests in programs that have social, environmental and economic benefits such as the Tasman Land Conservancy.
Air New Zealand
Its Fly Neutral carbon offsetting program is offered at the time of booking, with 50 per cent of the credits invested in permanent native forestry projects and the other 50 per cent going to biodiversity and sustainable energy projects.
Singapore Airlines
SIA participates in the International Air Transport Association Carbon Offset Program, aimed at reducing and eventually neutralising its emissions through efficient use of fuels, helping develop sustainable fuels and eco-efficiency on the ground.
Cathay Pacific
Cathay Pacific has a calculator on its website that calculates your CO2 emissions based on your destination and cabin class. Hong Kong to Sydney return in economy class produces 1.28 tonnes of CO2 and costs HK$24.60 (AUD$4.80) to offset. This money is then invested in programs that include clean water treatment in India.
Delta air lines
The US carrier offers customers the opportunity to offset flights at the time of booking with a calculator showing the number of miles and emissions generated. According to its website, Delta has redeemed more than 12 million carbon offsets since 2013.
For more on ethical and sustainable travel and wildlife experiences visit our Conscious Traveller section.
LEAVE YOUR COMMENT