How to access premium lounges without the boarding pass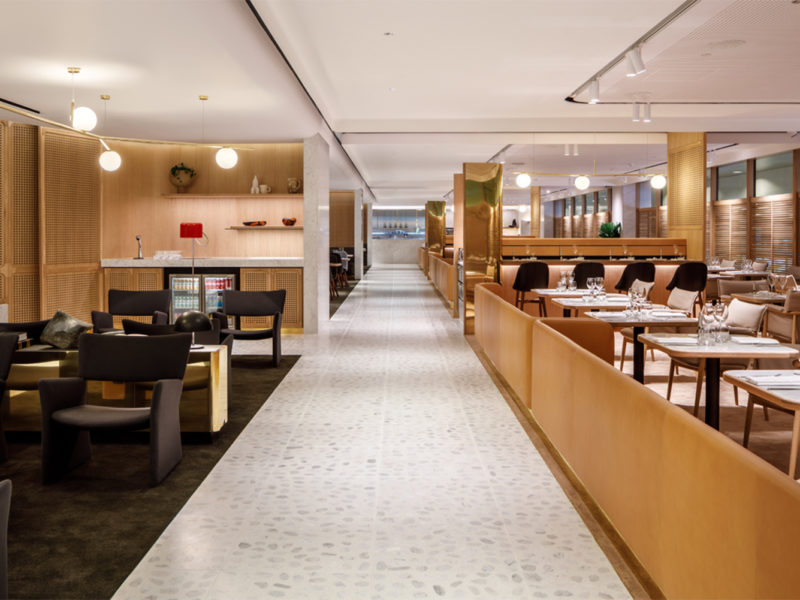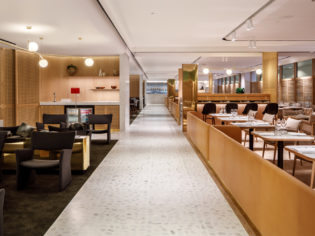 Most people dread waiting out a long layover. But waiting at the airport when you have lounge access can be one of the most enjoyable parts of air travel. Lounges are refuges of calm, quiet and comfort, where food and drink are free, the seating is comfortable and glossy magazines are complimentary.
For those travelling in First Class or Business Class, lounge access is usually included. But for those stuck at the back of the plane, access can seem unattainable. However, there are several hacks that will help you to gain access to a lounge regardless of whether you're flying at the pointy end of the plane. This guide explains six ways to gain airport lounge access without flying in First Class or Business Class.
1. Buy an Airline Lounge Pass
Some airlines sell day passes for their lounges, allowing you to gain access without a long-term commitment.
Virgin Australia offers paid lounge passes that allow you to access its Domestic Business Lounges. You can purchase passes either from the Velocity Rewards Store for 10,000 Velocity Points or at the door for $65. I would not recommend using points, as the offer is very poor value. I would instead recommend using your points to upgrade or redeem a business class flight (upgrades start at just 4,900 points) or placing an UpgradeMe Bid using cash. This way you will have the full business class experience, which includes lounge access.
Qantas occasionally offers paid lounge passes to Silver Frequent Flyer members booked on Qantas-operated flights. If eligible, Qantas will send you an email with a link to purchase a pass. Normally passes cost $49 for domestic Qantas Club Lounges and $69 for Qantas International Business Lounges.
As for International airlines, Etihad Airways offers lounge passes at the door from $70, and so does Cathay Pacific, with prices starting at $110. Emirates also offers paid access although it is relatively expensive starting at $180 for Skywards members (free to join).
This is best for: Casual travellers who don't want to make a long-term commitment.
2. Join an Airline Lounge Club
A good option for those who are travelling a lot is to join either the Qantas Club or Virgin Australia lounge clubs. This enables you to have lounge access for yourself and one companion at the respective airline's domestic lounges and affiliated international lounges.
Joining the Qantas Club will set you back $399 to join, with an annual fee of $540. Virgin Australia charges $330 to join with an annual fee of $420 (Silver Velocity members can join free and receive a discounted annual fee of $300).
This is best for: Frequent travellers who often fly with the same airline.
3. Priority Pass
Priority Pass is the world's largest independent airport lounge access program with more than 1,300 lounges in more than 400 cities worldwide. Priority Pass membership ranges from US$99 ($146) to US$429 ($643), depending on the membership level selected. Participating lounges include a mix of airline, airport, and independent locations, mostly in international departure areas.
You can sign up here.
This is best for: Frequent travellers who fly with different airlines.
4. Pay-for-use lounges
For occasional travellers, pay-for-use lounges are a good option.
Plaza Premium operates more than 140 lounges at 35 airports, including Melbourne, Brisbane, Hong Kong, Dubai and Singapore. Entry fees differ for each lounge but, as an example, Plaza Premium Hong Kong costs US$75 ($109) for two hours, and Melbourne US$45 ($65) for two hours.
No.1 Lounges are another excellent lounge operator, with lounges throughout Australia and the United Kingdom. Three hours at the My Lounge Brisbane costs $60, while three hours at The House Sydney is $80. You can save $5 on lounge access here.
Marhaba is another independent lounge operator with just five lounges in Melbourne, Dubai and Switzerland. Again, entry fees differ for each lounge, but Melbourne costs $65 for four hours. You can book a Marhaba lounge here.
This is best for: Casual travellers who don't want to make a long-term commitment.
5. Achieve Elite Status
Most airlines offer airport lounge access to elite status customers. Qantas Frequent Flyer and Virgin Australia Velocity members with Gold or higher status have access to selected lounges across the network, Including some partner airline lounges.
This is best for: Frequent travellers who fly almost exclusively on one airline.
6. Credit Card Access
Some frequent flyer credit cards allow entry to airline lounges. Here are some examples of credit cards that feature lounge access:
–Qantas Premier Platinum and Qantas Premier Titanium
-Most American Express Cards
–Virgin Australia Velocity High Flyer Card
–ANZ Frequent Flyer Black
–ANZ Rewards Travel Adventures
This is best for: Those who can meet income/spend requirements and don't mind paying annual fees for perks.
LEAVE YOUR COMMENT