The best and brightest hotel openings around the world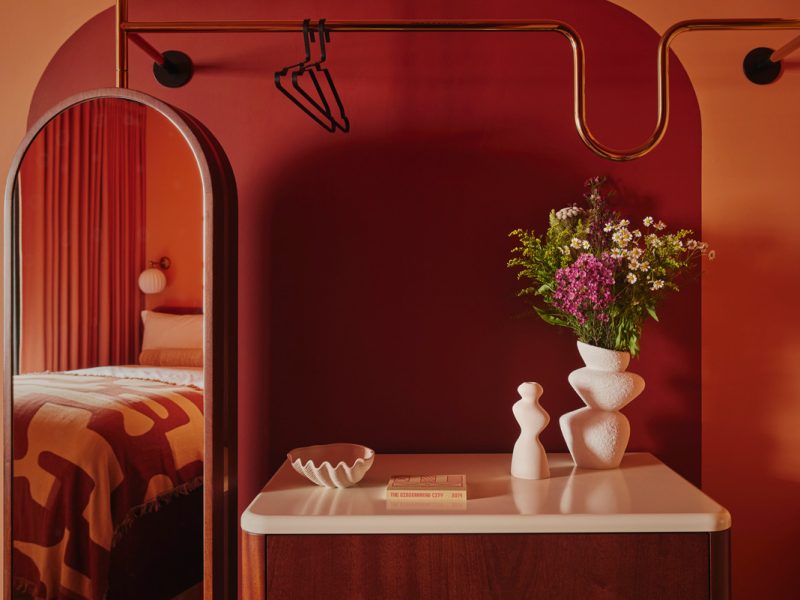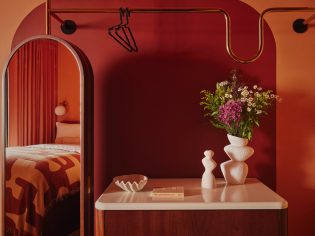 From a boutique property in Marrakech to a sustainable stay in Thailand and a heritage hotel in Burgundy, these are the hottest stays right now.
There are always new and exciting places to stay popping up around the world, here are the top hotel openings to check in and check out on your next overseas escape.
1. Regent Hong Kong
The reopening of the legendary Regent Hong Kong marks a new era for the destination and is symbolic of its revival. Guests began checking into Regent Hong Kong in March after designer Chi Wing Lo gave it a top-to-toe transformation; the grand opening is planned for later this year.
Set on the edge of Victoria Harbour, the newly reimagined hotel integrates the building's storied heritage with a contemporary aesthetic and views worth coveting. The 497-room hotel is near to the hip and happening West Kowloon Cultural District and home to Michelin-starred Lai Ching Heen, renowned around the world for its Cantonese cuisine. There are no artworks in the rooms; the focus, instead, is on those framed views of the glittering cityscape.
2. The Inn at Mattei's Tavern, Santa Ynez Valley
Mattei's Tavern has a colourful history that harks back to its inception both as a popular stagecoach stop in 1886 and hidden hangout throughout the Prohibition era.
And while the storied saloon looks like it's been torn from the pages of a Yellowstone script, the outpost continues its pioneering spirit with The Inn at Mattei's Tavern recently revealing a Cali-esque nip and tuck.
Saddle up to the spot in Los Olivos, Santa Ynez Valley, to stay in a mix of old and new contemporary style suites, which are part of the Auberge Resorts Collection.
3. IZZA Marrakech, Morocco
IZZA will be an oasis of calm amid the colour and chaos of Marrakech's medina when it opens its ornate doors this summer. IZZA comprises seven interconnecting riads (large traditional houses) with 14 individually designed rooms and three tranquil courtyards.
The property, which houses more than 300 framed pieces of art, is known as 'House of Friends' in honour of the intellectuals and creative types such as Jack Kerouac, Jimi Hendrix and Grace Jones, who visited Marrakech in the 1950s, '60s and '70s. From the colourful ottomans on the rooftop terrace to the mint-green tiles around the pool, it's Morocco at its most evocative.
4. Outrigger Maldives Maafushivaru Resort
Eleven overwater villas at the Outrigger Maldives Maafushivaru Resort have been converted to include open-air hot tubs. Outrigger Hospitality Group added the premier beach property to its expanding portfolio in 2022.
Guests who book into the new room category (Sunset Over Water Villa with Hot Tub) will also enjoy the enhanced entertainment offering at the resort's Edgewater Restaurant on a private island in the picturesque South Ari Atoll region.
5. COMO Le Montrachet, Burgundy
Award-winning architect and interior designer Paola Navone has written a new chapter for three beloved heritage buildings in Burgundy. COMO Le Montrachet is the newest addition to the COMO Hotels and Resorts portfolio and the first COMO property in France. The reimagined property in the Winelands of Burgundy includes 30 rooms and three buildings arrayed around a village square with access to the Grand Cru vineyards. Navone's makeover is a slick celebration of French hospitality and style.
6. Aleenta Retreat Chiang Mai, Thailand
Aleenta means 'a rewarding life'. And it is a term that underpins the ethos of the AKARYN Hotel Group, which has added Aleenta Retreat Chiang Mai, Thailand, to its ever-expanding portfolio of luxury boutique resorts. The bougie boutique resort has 44 rooms and suites, a restaurant serving healthy cuisine and a spa and wellness centre offering a range of holistic wellness retreats such as a three-day Vipassana meditation program. The brand also embraces initiatives aimed at supporting the UN's Sustainable Development Goals.
7. Ember Locke, London
Ember Locke is the latest design-led property from lifestyle brand Locke Hotels. The aparthotel, which accommodates 121 serviced apartments, is housed in a Victorian mansion in London's colourful Kensington. Designed by local studios Atelier Ochre and House of Dré, the rooms have been designed as a series of 'boudoirs' featuring a bold colour palette and playful furnishings that echo West London's heyday.
8. 1 Hotel Hanalei Bay, Kaua'i'
1 Hotel Hanalei Bay is the latest luxe and sustainable hotel to open under the mission-driven lifestyle hotel brand founded by pioneering hospitality tsar Barry Sternlicht. There is no shortage of hotels on Kaua'i's North Shore, but this oceanfront sanctuary stands out for its cutting-edge spa and medi spa offerings, making it the latest #destinationwellness hotel.
Guests seeking to stop and slow down at the sustainable sanctuary can take advantage of the dreamy Hanalei Bay location. Surf, swim, snorkel, cycle, paddle, kayak or simply soak up the sun off the legendary beach where Native Hawaiians have lived in harmony with nature for generations. The hotel has been designed to pay homage to its surroundings with a total of 144.6 tonnes of salvaged materials turned into furniture and sustainable art.
Hanalei Bay is known for its laid-back surf scene, but the luxury resort's location also puts guests in prime position to explore the dramatic serrated peaks of the Namolokama and MĀmalahoa mountains. In addition to listening to the roar of the area's iconic waterfalls, guests can partake in vibrational sound therapy sessions that echo the beauty of Hawai'i's famed Garden Island.
9. The Georgian, Santa Monica
Sitting on the Santa Monica waterfront, the historic The Georgian has been reinvented after an extensive, historically inspired restoration.
First opened in 1933 to guests including Charlie Chaplin, Clark Gable and Marilyn Monroe, the landmark hotel's 56 rooms and 28 suites have been tastefully refreshed, while its famed ocean-view Sunset Terrace, Dining Room and Sunset Bar have been restored to their former glory.
Meanwhile, its neon sign and colourful Art Deco exterior are on full display, ensuring the waterfront's first high-rise building (now dwarfed by surrounding buildings) once again stands out on the LA streetscape as a beacon of Old Hollywood glamour.
10. Maroma, A Belmond Hotel, Riviera Maya
A legend on Mexico's Caribbean Coast, Maroma has joined the ranks of luxury hospitality group Belmond and has been completely reimagined with extensive renovations.
With the celebration of local Mayan culture as its guiding focus, the property has added 10 waterfront suites, a nature-focused wellness experience in partnership with Guerlain and a gastronomic offering helmed by executive chef Daniel Camacho.
Its sustainability initiatives include 90 per cent of ingredients in its restaurant being sourced from Mexico, an expansion of its efforts to protect the endangered Melipona bee, and more.
11. Pillows Grand Boutique Hotel Maurits at the Park, Amsterdam
Located within the green oasis of Oosterpark, the five-star Maurits at the Park has taken up residence in a century-old former university building in the heart of Amsterdam, where historic and modern aesthetics meld seamlessly.
In addition to 88 rooms and suites rendered in a bright and airy neutral palette, punctuated by original artworks by painter Raphaël Hermans, there is a collection of eateries and bars, reflecting the property's gastronomic focus: a fine dining restaurant, brasserie, two bars.
With a 'noble simplicity' (according to the design studio responsible for the interiors) and unfettered access to the parklands that surround it, including its melodic birdlife, the hotel offers guests a delightful indoor/outdoor experience that is unique within the city.
12. Meno House, Gili Islands
Experience the bliss of a stay in a largely undiscovered island paradise at Meno House, located on the quieter side of Indonesia's Gili Island. The couples-only property is made up of six luxury villas with interiors designed by Australian creative David Hicks that encapsulate a relaxed, barefoot luxury vibe.
In its lush surroundings, guests can spend their time dining at the water's edge at the al fresco beach restaurant and bar (sunset cocktails are also a highlight) or snorkelling at the thriving, colourful coral reef just offshore – where turtles glide past.
Alternatively, set off on island hopping expeditions, horse riding, diving and fishing trips, or explore by bike or 'cidomo', the local horse-drawn carts; motorized vehicles are blissfully banned in the Gili Islands.
13. Hôtel Dame des Arts, Paris
A member of the Preferred Hotels & Resorts group, the Hôtel Dame des Arts, located in Paris's atmospheric Latin Quarter, is steeped in the history and creativity that the city's bohemian Left Bank is famed for.
Boasting 109 sleekly modern rooms and suites, each distinctively arranged with bespoke furniture pieces and unique artworks, and many with balconies looking out to the Eiffel Towel and Notre Dame Cathedral, the graceful property also offers a courtyard garden, rooftop bar, signature restaurant and a state-of-the-art fitness centre with a dedicated wellness area to keep you looking Parisian pristine throughout your stay.
14. Vibe Singapore
Vibe Hotels has opened its first property outside of Australia with the launch of Vibe Hotel Singapore Orchard. Located in a residential enclave of Orchard Road, a mecca for luxury shopping, the property's 256 rooms, lobby bar, pool bar and ROOS all-day dining restaurant have a relaxed, modern aesthetic and a convivial Aussie feel that encourages guests and locals to relax and interact (other Australian touches include Penfolds wine on offer and home-grown O&M bathroom amenities).
The program of local activities available includes tours to discover hidden gems, private home dining experiences and Vibe Recommends, a comprehensive digital local guide.
LEAVE YOUR COMMENT