11 of the best train journeys around the world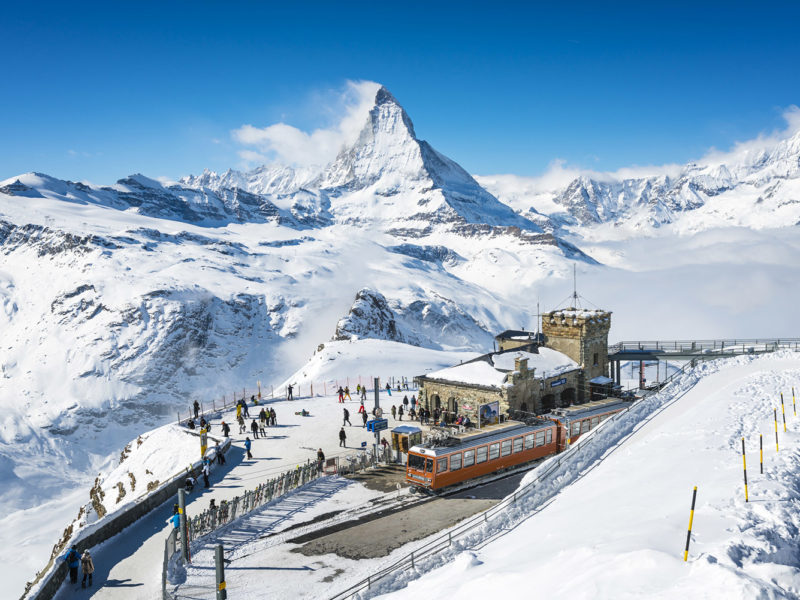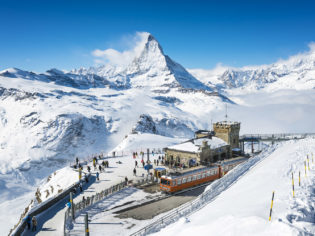 Although less efficient than travelling by aeroplane and less immersive than by car, trains hit a certain sweet spot between the pros of these two other popular modes of transport.
Train travel is a charming and romantic way to observe stunning scenery racing right outside the window without the headache of handling navigation or booking accommodation. It maintains the nostalgic principle that the journey can be just as wondrous as the destination.
So climb aboard, because we've rounded up the world's most scenic train rides that you need to put on your bucket list.
1. The Canadian Snow Train from Vancouver to Calgary
Vancouver to Calgary
9 days
This train tour strings a few different coaches and VIA rail train lines together for a fairytale journey through the Canadian winter wonderland. The package includes hotel accommodation at stunning Fairmont properties during the night, making this a great option for those looking for the adventure of a multi-day rail holiday without sacrificing going to sleep at night in a bed firmly fixed to the earth. The train will stop at several of Canada's most beautiful spots, including Jasper, Lake Louis and Banff.
2. A Glamorous Trip from Venice to London from a Bygone Era
Venice to London
2 days, 1 night
These restored, vintage train cars capture the nostalgia and romance of train travel from an age past. Decorated in 1920s-style Art Deco, a trip in the Venice Simplon Orient-Express is synonymous with luxury. There are actually plenty of routes to choose from (Paris and Verona are other possible stops), but our recommendation is the original Venice to London trek: two cities as iconic as this memorable transport between them. There are plush overnight cars as well as three choices of dining and bar cars to complete the indulgent journey.
3. Experience the Scottish Highlands on the 'Hogwarts Express'
Return trip to Edinburgh through the Scottish Highlands
4 days, 3 nights
For Harry Potter fans, this train's pass over the Glenfinnan Viaduct will look very familiar. In the second and third Harry Potter movies, the Hogwarts Express is filmed chugging over this very pass. Although there may not be a magical castle at the end of your journey, you can enjoy the very same stunning views of the Highlands on this train through Scotland. There will be plenty of stops to fully appreciate the many surrounding highlights, including tea at Inverlochy Castle and views of Loch Lomond. This experience is exclusive, with a maximum of only 40 guests.
4. Train around the 'Devil's Nose' hairpin turns in Ecuador
Quito to Guayaquil
4 days, 4 nights
'The Train of Wonders', as it's called, actually lives up to the high standard set by its own moniker. To start, the rail sets off through the Andes' 'Avenue of Volcanoes' past ancient villages and craggy mountains. The track itself is windy and steep, culminating in the famous Devil's Nose switchbacks on day three of the trip. Along the way, you'll be able to stop and learn about, taste and see the rich culture of Andean villages.
5. Cruise the US Pacific Coast from LA to Seattle
Los Angeles to Seattle
35 hours
Amtrak's Coast Starlight train is renowned as one of the United State's most beautiful rails. The tracks mostly hug the coastline for the first leg of the journey, making for some magnificent views of the Californian coast. Once in Northern California, the train begins to dip inland, making for just as impressive scenery of pine forests and snow-capped mountains. There are several notable stops including Sacramento and Portland.
6. Explore the Fjords of Norway
Bergen to Oslo
6.5 hours
This rail link between two of Norway's greatest cities bypasses kilometres of land as gorgeous as it is inhospitable. Expect a slideshow of images ranging from deep fjords and snowy mountains, to green forests and cascading waterfalls. More than 100 tunnels were blasted through the seemingly impenetrable mountain gneiss (a high-grade metamorphic rock) to facilitate this journey. Although winter temperatures can be quite low and conditions harsh and snowy, you can enjoy all of this natural, rugged beauty from the warmth of your train car, with every modern comfort of food, beverage and wi-fi.
7. Anything Switzerland
No scenic train list would be complete without the mention of Switzerland: the queen of both scenery and trains. It's hard to know where to start because there are simply so many beautiful mountains to explore and so many train stations to do it. Rail Europe offers several different Switzerland train packages depending on how much time (and money) you're willing to invest. There's a comprehensive 13-day Grand Tour available as well as a shorter Glacier Express which mostly focuses on the wonder of Zermatt.
8. An Oriental Jungle Journey
3 days, 2 nights
Singapore to Bangkok
Eurail's luxurious Eastern and Oriental express takes you deep through the lush jungles of Thailand and Malaysia. You'll pass by farms, rich greenery and even have the opportunity to stop and tour a rice paddy. The train is outfitted with luxe dining cars and sleeping quarters making this trip both relaxing and adventurous. The luxuriant touches, like live piano music onboard before dinner, are what make all the difference.
9. Through the Heart of Australia
4 days, 3 nights
Sydney to Perth
The Ghan's trek from Adelaide through Alice Springs to Darwin gets a lot of attention, but the Indian Pacific route is just as epic. Spanning the entire continent from Sydney to Perth, this train gives the unique opportunity to take in the rugged beauty of Australia's many landscapes, from coast to desert to subtropics to mountains, all in one four-day trip. There are plenty of off-train experiences that can be added to complete your trip, such as an Adelaide city tour or Blue Mountains excursion.
10. From Swiss Glaciers to Italian Palms
2 hours
St. Moritz, Switzerland to Tirano, Italy
The Bernina Express curls through beautiful UNESCO World Heritage sites and is known for its looping turns and steep grade. The train includes panorama cars, in which much of the walls are paneled with glass, making for optimal viewing of the surrounding Alps.
11. Trekking across Siberia in style
15 days
Moscow to Vladivostok
Golden Eagle Luxury trains carries you across the massive country of Russia from the European to Chinese border. During the long, 15-day journey, there are plenty of structured opportunities to step off the train and explore the remote Siberian landscape. Some days are fully devoted to exploring a Russian town of interest and some are spent on the move, zipping through the seemingly endless steppe. Some of the trip's stops include Irkutsk (the 'Paris of Siberia'), Lake Baikal (the deepest lake in the world) and Ulaan Baatar (a diversion into Mongolia).
LEAVE YOUR COMMENT