Why the ultimate way for women to travel is solo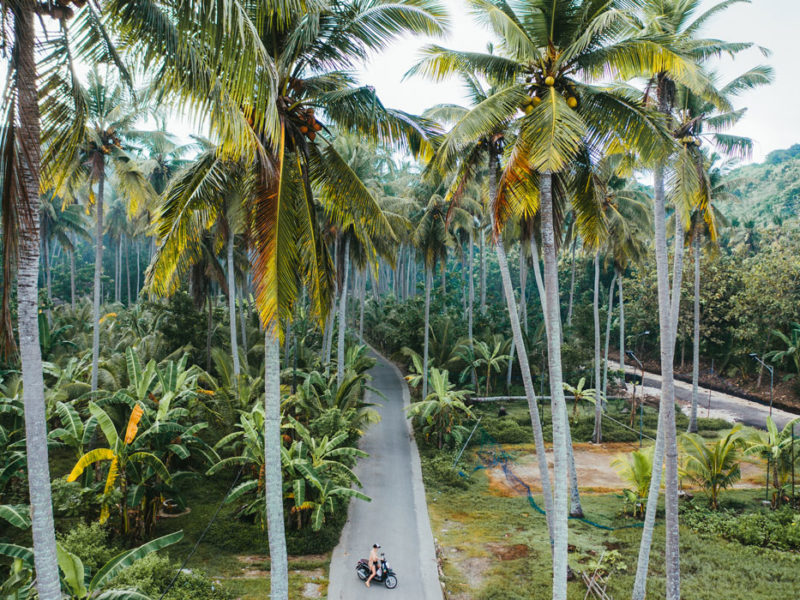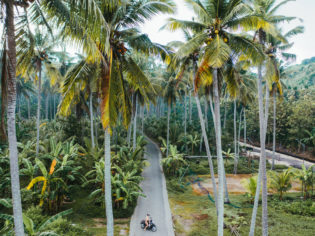 The only way I've ever travelled is solo, so the concept of solo female travel has never seemed unusual to me. In fact, it has always appealed as the ultimate way to travel: free from obligations, more likely to meet people and speak to strangers, free to change plans on a whim or to indulge in experiences and go to destinations that don't appeal to friends and family.
The facts on female solo travel
According to British Airways' Global Solo Travel Study, almost half of women globally are choosing to travel solo. Of almost 9000 women from the UK, US, Brazil, France, Germany, Italy, India and China aged 18-64, over half have taken a holiday solo in the past and 75 per cent planned a solo trip over 2019/2020.
Most solo female travellers go for short overseas trips. Over half of those surveyed had booked one-week trips and most surprising of all, over 30.5 million women have travelled for over six months on their own. That's more than 30 million reasons for women to feel confident they can pack up and book a single ticket.
The Adventure Travel Trade Association 2018 trends report points to solo travel as a major market to watch, along with women-only itineraries. One of their members reports that over 80 per cent of their millennial travellers are booking solo trips.
Why female solo travel is on the rise
The British Airways Solo Travel Study found that 55 per cent of worldwide respondents chose to travel alone due to the sense of freedom and independence, and the ability to eat and do as they wished. Some women travelled to get over a break up (10 per cent of UK travellers), but the majority travelled for the ability to meet new people and have new experiences.
Reasons to travel solo
Tania Green, 41, is a New South Wales hotel sales manager. She travelled solo to Armenia in 2016 and has since continued to travel solo, having found the experience both enlightening and empowering.
"I felt safe the entire time," she says. "It was awesome to discover a land I should (technically) have known as it's my ancestry but really had no idea about. I got to meet people and learn their stories through broken English and Armenian communication, through their dance and definitely through their food. The food, drink and general hospitality broke down every language challenge I had. I went to Lake Sevan, Noravank, Tatev, Yerevan, Etchmiadzin, Garni Temple and Areni (the oldest wine region), Geghard, Khor Virap and Karahunj (Armenia's Stonehenge), and drove through Dilijan."
Tania also spent a lot of time on foot solo around Yerevan visiting Cascade, the food markets, the mosque, the genocide memorial, Mother Armenia and the museums, gallery and library.
Her experience of developing a taste for solo travel aligns with research that indicates 38 per cent of those who have travelled alone would do so again to have a more unlimited and genuine experience while abroad.
Best destinations for solo female travellers
A recent feature in Forbes indicates that women are travelling to New Zealand, Uruguay, Argentina, Mexico and Cambodia. Female travellers suggested keeping a journal, speaking to people, putting down your phone to really open yourself to meeting people and feeling part of the community, and doing your research on the culture before arrival. If there are dress requirements (such as in predominantly Muslim countries), or cultural sensitivities regarding language or behaviour, it's best to be prepared as you may feel more vulnerable as a solo traveller.
In one of my own experiences of travelling solo throughout Bali I felt completely safe. The locals and fellow travellers are exceptionally friendly and it's easy to traverse from one end of Bali to another via bus, taxi or scooter. The food, accommodation, tours and transport are all cheap so there's no pressure to compromise on the safest, most comfortable experiences purely to stay on budget. I've also found Barcelona, Paris and Athens are wonderfully welcoming to solo travellers and there are many other solo female travellers from around the globe who have been drawn to these cities too. This is the ideal time to make friends and share knowledge and recommendations on where to go, how and when.
Ashley Allen, 29, moved to Australia from the US when she was 23. "After that, I felt very comfortable and confident travelling alone. I enjoy my own company or meeting people at backpacker places. My latest trip, through Southeast Asia for six months, was a good experience to really unwind after working years in a stressful job. I went to the Philippines, Thailand, Laos, Indonesia and Vietnam solo."
Tips on solo travel for women
Consider how you want to travel in addition to the destination
I took budget airline Scoot to Europe via Singapore and ensured I was in the ScootinSilence cabin (no kids under 12 allowed, headrest and extra legroom). You could always try to get an airline upgrade depending on how full the flight is.
Share your itinerary
Let family, friends or colleagues know where you're planning on going and also if you change your plans on a whim. This ensures that there will be people at home who are able to raise an alert if they don't hear anything from you.
Keep a visual and/or written journal
The things you observe and discover about the world and yourself when you're solo are intensified. Keep photos of the places you go, people you meet and scribble down the beliefs, fears and dreams you've challenged when out of your comfortable routine.
Talk to people
Whether they're locals, fellow travellers, guides or airline staff, people are keen to provide support, advice and recommendations for the most part. There are also plenty of apps to use to find homestays, dining options in the community, and interest groups based on shared passions (yoga, books, Harry Potter).