What to expect when flying American Airlines Business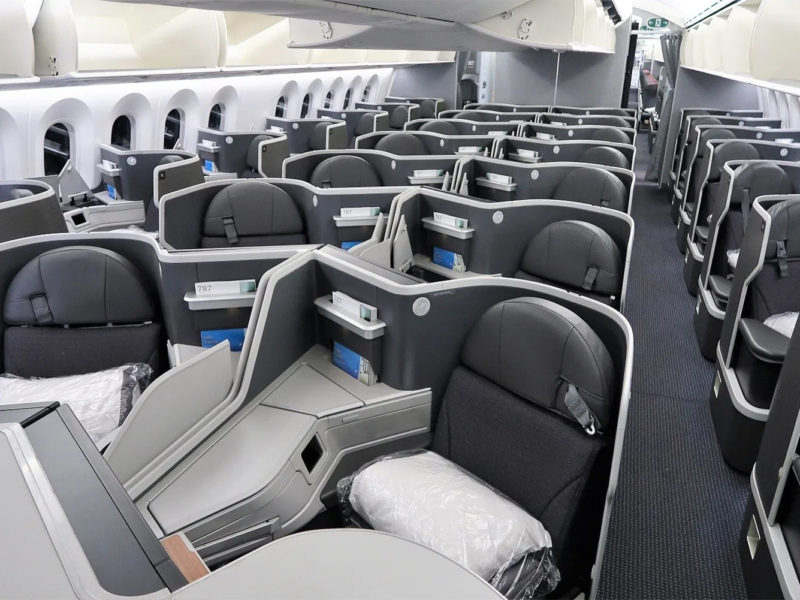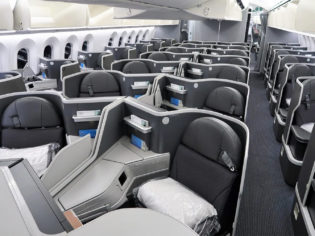 Does flying business class from Sydney to Los Angeles on an American Airlines Boeing 787 Dreamliner live up to the hype? Here is what you can expect.
For full disclosure I should tell you it is only my third time flying business class internationally and my previous experiences have set the bar very high. Which is why I am eager to see how American Airlines Flagship Business compares.
Before the flight
I am flying American Airlines Boeing 787 Dreamliner from Sydney to Los Angeles (LAX) and, as the holder of a business-class ticket, I am also given priority privileges, including an expedited pass through check-in, security and boarding.
My golden ticket also provides me with access to the Qantas Business Lounge at Sydney International Airport, which means the faster I move through the airport (thanks to that priority pass), the more time I'll have to relax and enjoy a Champagne breakfast and barista-made coffee before my 11am flight.
I make it through check-in and security in record time and arrive at the lounge with 90 minutes to spare before I need to board.
The boarding process is seamless and efficient thanks again to my priority pass. I am promptly offered a Champagne to welcome me onboard as I arrive at my seat.
The seat
For some reason, I turn into an indecisive mess when it comes to choosing what I want to have within easy access of my seat as I fly and I usually spend ages trying to fit my toiletries, book, phone, headphones, passport, spare clothes, snacks and water into the available seat storage.
Thankfully, it isn't a problem on this flight as my seat has three different-sized storage compartments (currently holding the amenities pack and Bose noise-cancelling headphones), a side pocket, which I use to stash the provided slippers in when not in use, and the overhead bin for my carry-on bag. They even take my coat off my hands!
I have just under 14 hours of flight time ahead of me and with a direct aisle-access and fully lie-flat seat controlled by a touchscreen panel located just under the storage compartments, I am eager to see how easy it will be to get a decent sleep during the flight.
I change into my Casper-branded business-class pyjamas and unpack the pillow, blanket and cushioned mattress by the same brand before settling in for a sleep. At 160 cm tall, I can comfortably stretch out in this position and have a moderate amount of legroom to spare.
Entertainment
There is a decent-sized catalogue of new-release movies, classics and cult favourites available to watch on the generously sized touchscreen and I spend the first 10 minutes of my flight starring the movies I am interested in watching.
Unfortunately, the system doesn't go that extra step and add them to a must-watch list. There are also TV shows, e-books and music options available, but I stick to the movies. I am on my way to Salt Lake City in Utah to attend the Sundance Film Festival and I use this time to catch up on some of the films I'd missed the previous year.
I always travel with my own Bose noise-cancelling headphones but I can tell the supplied version included in the amenities pack is a welcome addition for those travelling without their own headphones.
There are USB charging ports for my devices and a remote control for those times when sitting up to touch your big screen is a bridge too far (how easy it is to get used to travelling long-haul in comfort?).
Wi-Fi is also available for use but the speed isn't fast enough to bother using. I am yet to experience an in-flight Wi-Fi service that is reliable, but it is one of the few times in life where we are offline for an extended amount of time and I am okay with that.
Food
I need to start by saying that I am still thinking about the welcome snack of warm mixed nuts (is that weird?) and the ice-cream sundae I had for dessert. I had tried to skip dessert (I was trying to avoid the three-kilogram weight gain that inevitably happens on a trip to the USA) but the air hostess talked me into it and I am so very glad that she did. It was the perfect combination of vanilla ice cream, hot chocolate fudge, whipped cream and macadamia nuts.
The in-flight menu is inspired by Irish-Australian chef Sean Connolly. I chose the Petuna ocean trout with 'tourneéd potatoes', snow peas and smoked tomato vinaigrette for my main. It was underwhelming but still one of the better main meals I've had at 30,000 feet. Braised lamb shank, duck and pea ragout and tandoori chickpea was also a standout.
I can recommend the cheesy gnocchi I had as a main on my return flight to Sydney; it was spectacularly tasty.
Although I slept through the mid-flight snack options thanks to my comfortable sleeping arrangement, I heard the mezze plate was delicious. A few hours later, I chose the mango smoothie (a memorable option) and the continental breakfast (less memorable).
Highlights
I can honestly say I had the best sleep I've ever had on a flight in the American Airlines Flagship Business Class. The mango smoothie, sundae and warm nuts were a real standout for me and the inflight entertainment was on point. I'm taking the fact I didn't make it through all the films I'd starred as a good sign.
For more on this flight read our previous review of the American Airlines 787-9 Dreamliner from Sydney to LA here
LEAVE YOUR COMMENT