5 of the most romantic cities around the world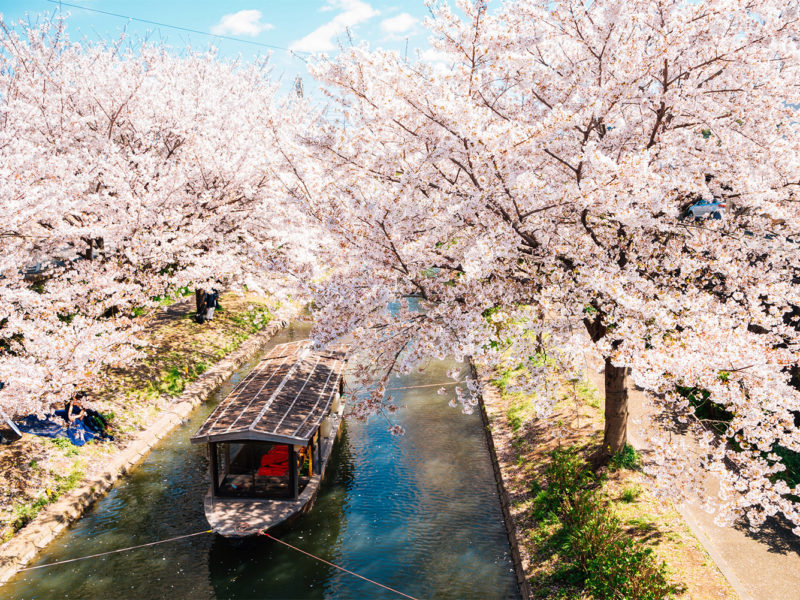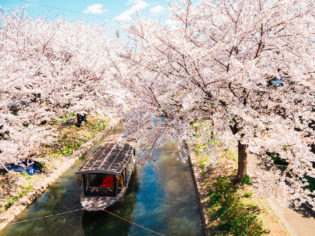 Romance is many things to many people. But whether you're a love-glutton for the grand gestures or prefer the little things that stoke the fires of passion, most of us will agree that a liaison in a romantically inclined city spells true love.
Before we go any further, this list does omit the most obvious destination for love-making: Paris. That's not because the so-called 'City of love and Romance' isn't worthy, but simply because no one needs to be told how romantic Paris is. Plus, there are plenty more cities out there with ardent credentials.
If you're looking to lock down a heart or simply enhance your entanglement with your one and only, these city escapes offer perfectly amorous backdrops.
Behold…
1. Kyoto, Japan
Asia may not immediately spring to mind when it comes to cities saturated with love. But anyone who's read Memoirs of a Geisha can vouch for Kyoto's romantic side. Japan has a strange power to captivate the hearts of those who visit, and Kyoto is perhaps one of the most enchanting cities in the country.
Explore the beautifully preserved geisha district of Gion before heading to the serene and dazzling Golden Pavilion (Kinkakuji), a Zen temple of incredible beauty set on a tranquil pond and covered in real gold leaf. The otherworldly and deep-emerald canopy of the Arashiyama Bamboo Grove is the ideal location for declarations of everlasting love and, if you travel in spring, the pink cherry blossoms are virtual metaphors for a conscious coupling: delicate, beautiful and both fleeting and everlasting.
2. Granada, Spain
Barcelona is full of bawdy, beachside fun and Madrid is fabulous for an artful escape, but those with more amorous intentions should proceed to the small city of Granada in Andalucia. The city itself has a rhythm that is attuned to lovers with winding cobblestone streets and intimate bars designed for canoodling. But the real drawcard for sweethearts is the Alhambra.
This palace and fort complex with heartbreakingly beautiful gardens and extraordinary Moorish architecture presides over the city below and, come sunset, is awash with an orange glow making it all the more breathtaking. Be aware, though, you'll need to buy your tickets online well in advance and there are time slots for visiting each attraction within the complex – miss your chance to see something and you'll have to wait until you return again.
While you're in Granada with your beloved, enjoy holding hands during an afternoon stroll through the winding hills of whitewashed Sacromonte and find a spot to take in the spectacle of the Alhambra at sunset before heading to a flamenco show.
3. Salzburg, Austria
Here's your quiet European romantic escape minus the crowds (we're looking at you, Paris). Set on both sides of the Salzach River with views of the Bavarian Alps, this city is a storybook-perfect destination for duos, with its old and new cities taking up residence on opposing banks. It's the birthplace of Mozart and retains strong classical music credentials with an endless roster of concerts performed throughout the city on any given month.
Even if classical recitals aren't your thing, Salzburg woos couples with its gentle and graceful charm, from the grand 17th-century charm of Mirabell Palace and gardens to that magnificent example of Renaissance architecture, the Hellbrunn Palace, and the Hohensalzburg Fortress, one of the largest medieval castles in Europe that watches over the city like a benevolent sentinel. After a day spent touring, take your one true love to dinner at what's claimed to be Europe's oldest restaurant, St. Peter Stiftskulinarium.
Go all out with the Mozart Dinner Concert set in the Baroque Hall, where entertainment is by way of an orchestra dressed in period garb. End your dalliance with a visit to an Austrian village, such as nearby Golling, where you can play out all your Sound of Music fantasies.
4. Siena, Italy
This walled city set in the centre of romantic Tuscany has to be the bullseye for loved-up trysts in Italy. Siena is everything you're looking for – with its maze-like cobbled streets, grand Piazza del Campo in the city centre and rich history.
Of course, being Tuscany, excellent wine is in abundance and the day is well-spent getting wonderfully lost as you meander from one glass of chianti to the next at the city's many atmospheric wine bars and restaurants. After a day or two of sightseeing and gazing into each other's eyes, take the 30-kilometre journey to nearby hill town of San Gimignano. This World Heritage-listed site is another walled medieval town with charm to match Siena's, but without the tourists.
Stroll the quaint streets admiring its 14 soaring towers (there were once 72) and views out to the beautifully bucolic Elsa Valley, before returning to Siena at sunset once the crowds have diminished.
5. Lisbon, Portugal
With its pastel-hued buildings and narrow, steep streets, Lisbon is perfect for couples that enjoy edging their romance with a little exploration. Begin your romantic adventure with a discovery of the Alfama district. Contained within are many of Lisbon's stately buildings, such as the Castelo de São Jorge and the Sé Cathedral.
But as you wind your way higher into the hills, you'll find characterful houses and labyrinthine alleyways that provide beautifully framed moments for a selfie kiss. Be sure to pause at local wine bars for a restorative tipple then make your way to Belém to admire the incredible water-lapped Belém Tower and sample the local treat of pastéis de nata (Portuguese tarts). Your next day of romance-making will see you take a day trip to Sintra.
This nearby town in the hills of Serra de Sintra, which can be reached in just under two hours, is the setting for some of the most dream-worthy castles of Europe, including the film-set-like Palacio Nacional da Pena. With its vibrant colours and wooded gardens, this is as fine a place as ever to request an eternity of commitment from your beloved.