How to be a more conscious traveller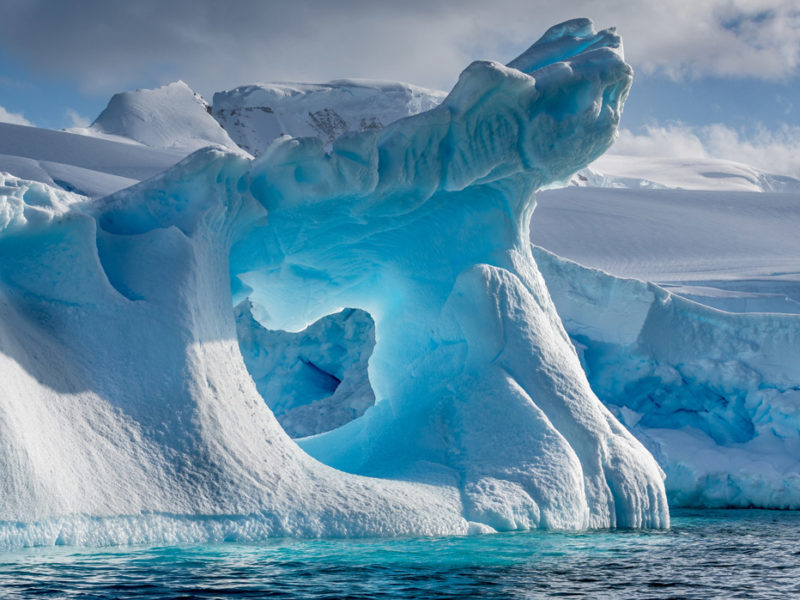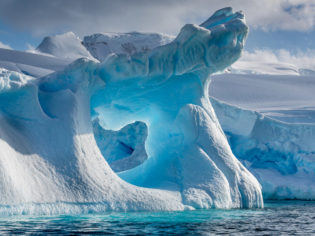 With talk of us reaching a tipping point in the fight against global warming, and travel in the spotlight for the impact it is having on cities, societies and landscapes, it is time for us to make conscious decisions when we journey out into the world.
It probably comes as no surprise to hear that tourism numbers are on the rise. In fact, in 2018 it is estimated that there was a record high of 1.4 billion international tourist arrivals (overnight visitors) across the globe, according to the United Nations World Tourism Organization (UNWTO), the UN agency tasked with the promotion of responsible, sustainable and universally accessible tourism. In 1990, the number of international tourist arrivals was 435 million.
In economic terms, tourism is now a USD$1.4 trillion (AUD$2.1 trillion) industry, representing two per cent of the global GDP. But as the numbers of tourists and tourist dollars being spent has been rising rapidly, so too has the impact travel is having on the world.
The growing problem of overtourism
As air travel becomes cheaper and more accessible, the global middle class increases and our focus on how to travel becomes a lot more masstige (cruises used to be a luxury indulged in by the lucky few), more and more destinations are finding it harder and harder to cope with the strain this tourist influx is placing on its infrastructure and quality of life.
Cities such as Venice and Barcelona, both fabled for their architecture, history and unique way of life, have been in danger of being overrun by visitors in the last few years, with the local governments of both pushing back: Venice has taken steps to limit the number of new hotel rooms, banned new takeaway shops and increased the number of tourist police; Barcelona is limiting hotel construction and spending its tourist tax on making the lives of its citizens better.
Dubrovnik (which along with Barcelona and Venice is on the popular Mediterranean cruise route) and Kyoto are also struggling. In fact, the latter has resorted to putting up signs in the historic Gion area of the city to instruct visitors on how to act appropriately, from not leaning on the buildings to not touching or photographing the passing geisha.
What should travellers do?
But before you resolve to cancel all future travel plans and wallow in the shame of past holidays, you should know there are many things you can do to make travel less of a burden on the environment and our global society. Here are a few suggestions.
1. Make informed choices
With the ability to make sustainable and responsible choices when you travel becoming increasingly easier, there is no excuse for not being fully informed about the companies you travel with. You just have to invest the time and do the research.
A number of prominent travel operators have heeded the call to be more transparent about their practices, with sustainability statements included on many websites these days.
This means you can choose to give your money to companies and brands that show documented evidence of their commitment to green and conscious travel practices.
If you can't easily find details on a website, the wealth of consumer-generated review sites available are a good option, with first-person accounts of the good, the bad and the ugly laid bare for all to see.
And, a word of warning: with increased focus on conscious and sustainable travel, so the prevalence of 'greenwashing' increases.
If the only assurance you can find from a brand is a vague promise or minimum standard action, such as banning plastic straws (yes, it is a start, but it's a really low jumping-off point) then you should be asking more questions.
Check out companies such as World Expeditions (click Thoughtful Travel on its drop-down menu) to see the benchmark you should be expecting.
2. Be a traveller not a tourist
A wall in Barcelona's iconic Park Güell is daubed with graffiti: Tourist: your luxury trip, my daily misery.
Mass tourism and the popularity of group tours and big ship cruising has provided locals in overcrowded cities and countries a conspicuous target for their anger.
Tourists visit for a short period, congregate in the obvious spots (they call them tourist traps for a reason), and often travel in packs. All the more reason to be a traveller instead.
Australians have a reputation for being great travellers; we spend longer on the ground due to the distances we travel to get to places such as Europe and the USA, splash more cash when we are there and delve deeper into a destination.
Tourists travel as if they have a checklist; travellers are more interested in exploring in order to fulfil their bucket list; always aim to be a traveller.
3. Reduce your impact
Opt to offset your flights before you leave the ground so that you start your journey in the manner in which you intend to continue.
Once there, work on the premise that you should take out as much as you take in when you visit a place, so unless you want to lug three weeks' worth of empty plastic bottles and takeaway food containers with you everywhere you go, you should think about investing in some essential reusable items before you depart: a water bottle, stainless steel food container, cutlery set and straw to name a few.
And the list goes on: select electric and hybrid models when hiring a car; utilise bike-share schemes to get around cities; and check into LEED (Leadership in Energy and Environmental Design)-certified hotels.
4. Consume local
One of the best ways to make a positive financial impact on the places you visit is to support local businesses: eat at family-run restaurants, engage the services of resident in-the-know tour guides, buy locally made souvenirs and choose immersive experiences that speak to the locality.
5. Don't contribute to animal cruelty
There are many countries in the world where animal experiences are used as gimmicks to make money from tourists – from elephant rides in Asia and India to having your photo taken in staged wildlife encounters.
The heartbreaking fact is that many of these animals are mistreated and your money is contributing to the cruelty.
The rule of thumb needs to be that wildlife should be in the wild; riding, petting, swimming or being photographed with animals is not something that happens in the wild so you just shouldn't do it.
And if you do have a desire to get up close to wildlife when you travel do your research and visit reputable sanctuaries that have a proven record of caring for and rehabilitating the animals.
As for safari experiences, you get what you pay for: always stay at properties or tour with companies that have clearly accountable practices and policies when it comes to animal viewing.
6. Be respectful of local customs and traditions
On a recent visit to Scotland, I was horrified to see an elderly Spanish tourist clamber onto a gravestone in order to get a better smartphone shot of the cathedral we were both visiting at the time.
My husband was even more horrified when I told the elderly tourist in no uncertain terms through hand gestures and a glaring frown to get down.
Failing to observe and respect local customs and traditions is one of the worst traits of the misbehaving tourist.
Like the aforementioned signs in Kyoto, you should, as a visitor to a foreign country, be going out of your way to adhere to the cultural requirements so as not to offend.
So pay attention to dress codes in places of worship (especially in places such as the Middle East), observe time-honoured etiquette around eating and table manners, be mindful of religious beliefs and always stand to the right on the escalators on the London Underground!
7. Remember that travel is a privilege
Approach every journey you take with this in mind and act accordingly.
What exactly is sustainable tourism?
According to the United Nations World Tourism Organization, sustainable tourism should:
1. Make optimal use of environmental resources that constitute a key element in tourism development, maintaining essential ecological processes and helping to conserve natural heritage and biodiversity.
2. Respect the sociocultural authenticity of host communities, conserve their built and living cultural heritage and traditional values, and contribute to intercultural understanding and tolerance.
3. Ensure viable, long-term economic operations, providing socioeconomic benefits to all stakeholders that are fairly distributed, including stable employment and income-earning opportunities and social services to host communities, and contributing to poverty alleviation.
For more on ethical and sustainable travel and wildlife experiences visit our Conscious Traveller section.
LEAVE YOUR COMMENT