5 of the best bars in Rome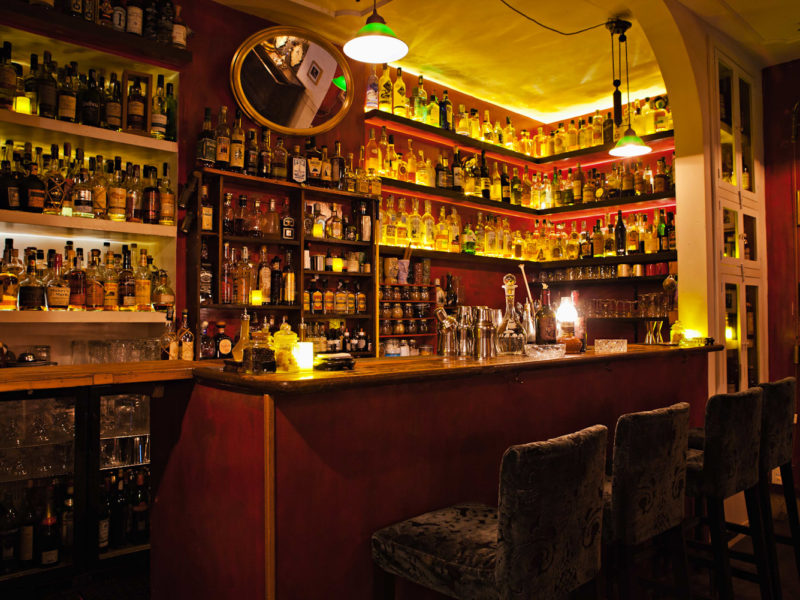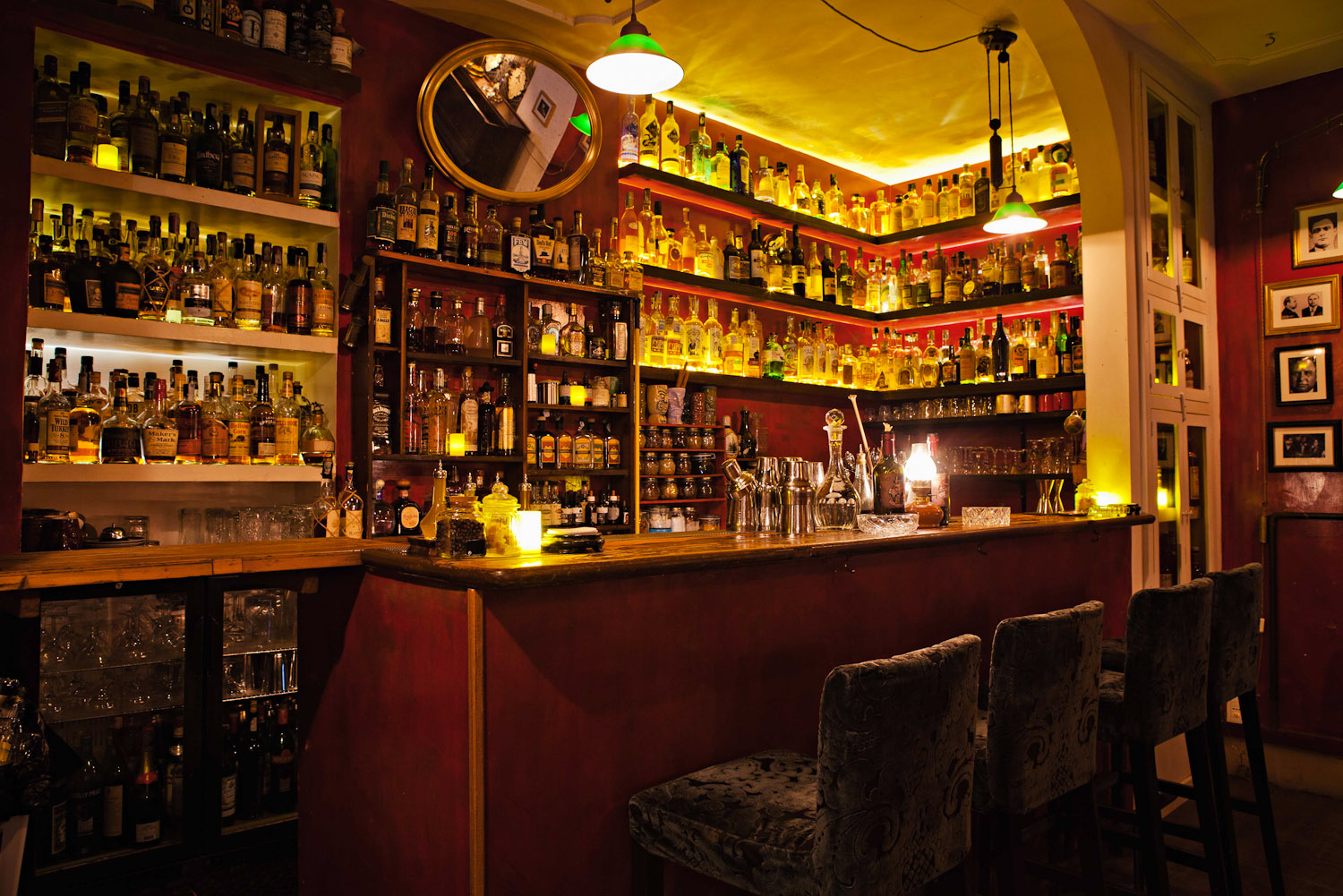 Looking for 5 of the best bars in Rome? A few years ago Rome's bars had lost their way, churning out slushy, sugary cocktails for tourists.
Antonio Parlapiano, co-founder of the Jerry Thomas Project and Bartender Academy Italiae remembers when times were bad.
"Cocktails in 2010 were all about American bartending of the '90s," recalls Antonio. "It was very hard to do something different because people were accustomed to that style. You would go to 10 different bars and find the same drinks everywhere: it was all about slushy drinks; 10 different kinds of Long Island iced tea. Nobody drank an Old Fashioned or a Manhattan."
But thankfully times, and tastes, have changed. Rome's evolution from tourist trap to noteworthy international offering came, thanks in part, to a new generation of bartender celebrating the growing popularity of classic cocktails.
This, alongside a desire to rediscover the history of Italian-style drinking shifted the focus to local produce, traditional styles and the renaissance of the classic Italian apertivo hour.
The bar scene of modern Rome has reinvented itself into a drinking culture that complements the atmospheric locations the city is famous for.
1. Propaganda
Via Claudia 15
+39 06 9453 4255
Price: Cocktails from $15.
According to Parlapiano, no location is quite as stunning as that held by Propaganda in the Rione (district) of XIX Celio, Historical Center-Prati. Less than two minutes' walk from the Colosseum and the nearby Forum, it presents a fresh haven of cool and clean.
The attentive staff and carefully considered cocktail selection by bartender Patrick Pistolesi makes it a perfect refuge for those wanting a breather from the breathtaking, or to collect your thoughts away from the tourist rush.
"Propaganda is a good place because it's just in front of the Colosseum with a friendly atmosphere," says Parlapiano. "You are in front of the history of Rome but at the same time you have great cocktails. What else do you need?"
2. Porto Fluviale
Via the River Port 22
+39 06 5743199
Price: Cocktails from $10-$15.
From ancient to industrial, Porto Fluviale is just outside of Rione XX Testaccio, across the river from Trastevere. Surrounded by old-world industrial beauty and Rome's only iron bridge, this is the city's London Docks.
While offering an impressive selection of beers and wine, it's hard to go past one of bartender Federico Tommaselli's custom sours.
"Porto Fluviale is on the spot because Frederico is a real talent in bringing flavours together," enthuses Parlapiano.
3. Baccano
Via delle Muratte 23
+39 06 6994 1166
Price: Cocktails from $5-$7.
Wanting a little less industry and a little more La Dolce Vita? Get in touch with your inner Fellini at Baccano in Rione II Trevi.
A minute from the Trevi Fountain and a short stroll from other delights such as the Quirinale Palace and The Spanish Steps, it offers classic cocktails, fantastic food and an apertivo hour selection that manages to combine them both beautifully.
The bartender is Gregory Camillò, who at just 20 years of age has created "a menu full of delicious drinks for people who are sophisticated yet casual," says Parlapiano. "He's so young and passionate, but so interested in the history."
4. Morrisons
Via Ennio Quirino Visconti 88
+39 06 322 2265
Price: Cocktails from $6-$15.
Of course, Rome's history is not exclusively Roman. Morrison's, a four-minute taxi ride from the Vatican Museum and a neighbour of Castel Sant'Angelo, is Rome's oldest Irish pub.
Built around a pharmacy brought all the way from Dublin, Morrison's touts an impressive collection of whiskeys (including some very rare first releases), thanks largely to the personal passion of owner Luigi Parise.
"The selection of whiskeys are high quality and at the right prices," says Parlapiano.
5. The Jerry Thomas Project
Vicolo Cellini 30
+39 06 9684 5937
Price: $7.50 cover charge, Cocktails from $5-$10
There is a reason, of course, that Parlapiano himself is so respected as a 'bartender's bartender'. The Jerry Thomas Project, in Rione V11 Regola, is a true insider's secret, a hidden bar opening late and requiring a password to get in the door (you need to phone ahead to book a place).
Named after Professor Jerry Thomas's 1862 bartending guide, How To Mix Drinks or the Bon Vivant's Companion, it was originally created as a lab for local and international bartenders to fine-tune their skill but has now evolved into a great bar in its own right, perfect for those who crave 'finger on the pulse' knowledge.
As Parlapiano explains, "It's in a very small street in the heart of Rome, and you see the door of a house not a bar [when you arrive], so you have to know it's there."
So what's next for Rome's bar scene? Parlapiano believes it's about continuing to do the simple things right. "It's all about hospitality. You can make the best drinks, but if you don't focus on hospitality then your bar will close very quickly."
Rome is in safe hands then.
LEAVE YOUR COMMENT