7 places you're most likely to be pickpocketed – and how to avoid it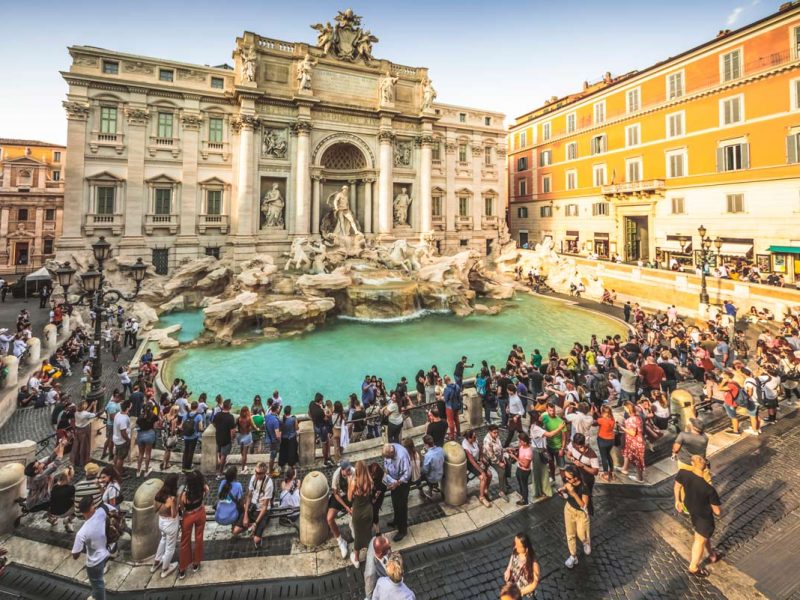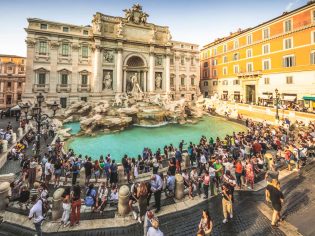 Everything you need to know about keeping you and your valuables safe and secure.
I had always prided myself on not being pickpocketed or robbed at any point on my travels, until I, too, fell victim to a robbery when I was boarding a train from Lyon to Nice in France.
When I was on this particular trip to France, I was at the two-and-a-half-month mark of a three-month backpacking holiday. I always had my zippers padlocked to avoid anyone unzipping my bag, I kept my passport, money and valuables attached to my front, and I never wore any jewellery that would make me look like a target. So, how did I get robbed?
It's quite unfortunate really, and I'm not entirely sure there was much I could've done to stop it in this instance. But I was getting the train to Nice at 6.00am, I had my large backpack on my back, my small backpack on my front, and I had just bought myself a coffee and a croissant, so my hands were full. Sleep-deprived and totally oblivious to my surroundings, I hopped aboard the train and took off my big backpack at the luggage racks at the beginning of the carriage. I walked to my seat to put down my coffee and croissant, went back to the luggage racks, and my bag was gone.
I ran to the platform and between carriages, but it was nowhere to be seen. Thirty seconds is all it took for them to take everything I had (luckily I kept my valuables on my front, though).
And all I can say is thank goodness for travel insurance! If you ever think you won't need it, trust me, never go overseas without it. Despite a somewhat gruelling process of having to file a police report in Nice when I don't speak French, and then proving I had purchased everything in the backpack, including the backpack itself, it saved me and I ended up getting the cost of everything I lost back.
Whether you're a seasoned traveller or not, there are some places in the world you are more likely to fall victim to pickpockets. Here, the most common places to be pickpocketed and what you can do to prevent it.
1. Las Ramblas, Barcelona, Spain
The place with the highest number of pickpockets is Barcelona's iconic Las Ramblas pedestrian walkway. During peak tourist season it is super crowded making it perfect for pickpockets.
Barcelona is arguably Spain's most culturally rich city but has a reputation for being one of the worst cities for pickpockets and this is where the majority of crimes occur.
How to avoid it: It may sound simple but make sure that all of your valuables are tightly zipped away in a bag or purse when you're in tourist areas. Zips on bags should also face inwards where possible.
2. Eiffel Tower, Paris, France
As one of the most popular cultural attractions in the world, it's little wonder that people visiting Paris have had issues with pickpockets at the Eiffel Tower.
Specifically, keep a close eye on your belongings as you walk up the main street from the metro station to the tower itself.
How to avoid it: Try not to advertise yourself to pickpockets, stay alert and don't overtly flash any valuable jewellery, items or cash.
3. Trevi Fountain, Rome, Italy
At the Trevi Fountain in Italy's capital, the famous tradition of throwing coins into the fountain over your left shoulder is actually putting you at risk of being robbed! Coming in as the third-most likely destination to be pickpocketed, tourists throw about 3000 euros into the Trevi Fountain every day, and as people are either looking into their wallets to get coins out, or are distracted while throwing their money in, they become an easy target.
How to avoid it: Grab your coins out well before getting to the fountain, and make sure your bag is nice and secure when you get there.
4. Charles Bridge, Prague, Czech Republic
Prague is a paradise for pickpocketers. Like the Trevi Fountain, Charles Bridge has its own ritual. Touching the statue of St. John of Nepomuk on the bridge will bring you good luck and make sure you return to Prague. Pickpockets see it as the perfect opportunity to distract you while they steal your money.
How to avoid it: As much as you want to have your eyes anywhere and everywhere when you're in a new place, you should still try to keep your wits about you and leave your pockets empty, and your bag attached to you at all times.
5. Sacré-Cœur, Paris, France
One of the most incredible places in France with views to match, Sacré-Cœur is rife with street scammers and pickpockets lining the entrance and the walk up to the main building.
How to avoid it: Be aware of distractions. Pickpockets often work in pairs, with one trying to distract you, while their partner steals from you. If someone pulls you aside to ask a question, make sure you quickly secure your belongings, because if they are a pickpocket, they've likely been watching you for a while and know exactly where you just put your valuables.
6. Colosseum, Rome, Italy
The Colosseum is a must-visit when you're in Rome, and the pickpockets think so too. And the most common time for them to pickpocket you is when you're in the loooong lines to get in. You could be standing in the line for a couple of hours in peak times, so the more over it you get, the bigger the target on your back.
How to avoid it: Buy your ticket ahead of time. This goes for all major tourist attractions. If you buy your ticket before you go you won't have to line up for as long, which also means you'll be less likely to get complacent and become a pickpocket target. Win-win!
7. Old Town Square, Prague, Czech Republic
Prague's Old Town Square is one of the top attractions in the capital city. The astronomical clock in particular is a go-to site for tourists. The biggest annual harvests for pickpocketers are Christmas, Easter and other holidays. With Christmas markets and the like, pickpocketers will be out in full force.
How to avoid it: Play hard to get by wearing a bum bag under your clothes. I know, I know, it may not be aesthetically pleasing, but even if a pickpocket knows you're wearing one, it makes them harder to access and is often too much hassle for them even to bother.
As you can see the world's pickpocket hotspots are all located in Europe and are in four cities. I have been to all seven hotspots, yet when I did get robbed, it wasn't at any of them. The moral of the story is, don't let your guard down no matter where you travel, and follow our tips to keep yourself and your valuables safe.
This information comes from a study by money.co.uk that analysed TripAdvisor reviews for popular attractions and transport stations around the world.