Insider guides to Northern Europe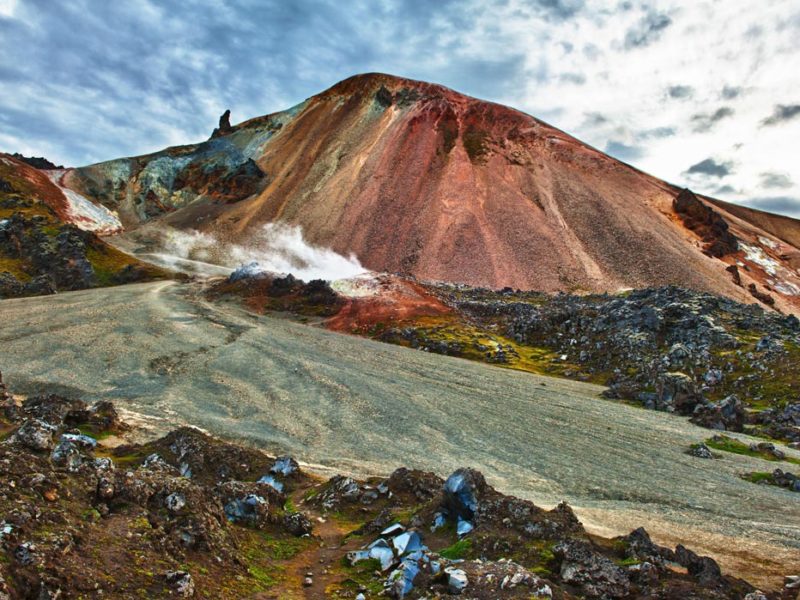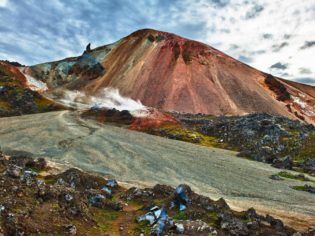 From Norway and Iceland to Finland and more – here, insider guides to all the places in Northern Europe you can't wait to get back to or visit next year.
Read all 107 Insider Guides from around the world here.
Norway | Iceland | Finland | Russia | Latvia | Ireland
73. Norway
Insider: Touring Norway's Scenic Routes one architecturally designed toilet with a view at a time with Norway Tourism
Ureddplassen
Ureddplassen is a place for a short break, a nice rest or picnic, and for long nights with the midnight sun or Northern Lights. The wave-shaped toilet building with glass walls is beautifully lit in the dark.
Stegastein
The elegant viewing platform at Stegastein overlooking the Aurlandsfjord and Flåm gives an illusion of hovering in space as it reaches 30 metres out over the pine trees, 650 metres above the fjord. With its glass front, it provides a unique view of the fjord landscape. The toilet probably is the only one in the world with a view to kill.
Ersfjordstranda
Ersfjordstranda beach lies in the inner reaches of the Ersfjord at the island of Senja, and offers white, fine-grained sand that brings to mind other countries and beaches. Surrounded by tall, craggy peaks, this is Norway at its most spectacular. The triangular, gold-plated service facility on the beach is an attraction in its own right.
Akkarvikodden
Akkarvikodden is located on the road leading to the south-west across Moskenesøy island in the Lofotens. From here a panorama opens to the ocean in the south-east. The rest area is designed with horizontal planes, clear-cut lines and granite furniture. The characteristic service building mimics the shape of the precipitous mountains in this wild and pristine scenery.
Lillefjord
Lillefjord rest area lies at the halfway point to the road leading to Havøysund, at the inner reaches of a fjord. The bridge across the Fosseelva river that runs into the fjord has been designed with an integrated shelter, service facilities and benches. The footbridge marks the start of the path along the river and leads up to the 'love bench' near the Lillefjord waterfall.
Insider: Stefanía Erla Óskarsdóttir and Eyrún Aníta Gylfadóttir of Hotel Rangá
Top four waterfalls in South Iceland
Iceland is famous for its stunning waterfalls; we have selected our four favourite waterfalls in our neighborhood.
Skógafoss
Skógafoss is one of Iceland's most famous waterfalls known for its stunning beauty. According to an old Icelandic folktale there is treasure hidden behind the waterfall; however, we don't recommend that you go looking for it!
Kvernufoss
Neighbour to Skógafoss waterfall, you will walk through a beautiful gorge that leads you to the waterfall which cascades from a cliff into a small pool below. The water here is as pure as it gets, dropping straight from the mountains. Take a sip and fill up your water bottle!
Seljalandsfoss
Seljalandsfoss is the famous waterfall visitors can walk behind and see its beauty from an unusual perspective. The view from behind is mesmerising – you can watch the water pouring down with immense power and speed. If you are lucky you might even see a rainbow through the spray.
Gljúfrabúi
Gljúfrabúi waterfall is a hidden gem that falls into a cave. We recommend that you bring waterproof shoes as you must sometimes wade through a stream to access the falls. The sight is truly incredible – water cascades from above as you stand below surrounded by walls of stone.
Iceland's hidden highlands
If you want to experience untouched nature, the Icelandic highlands are for you. They offer exquisite colours, otherworldly textures and silence like you have never heard before. Here are four places worth visiting.
Landmannalaugar
A geothermal oasis found in the remote tundra of the interior of Iceland, it is justly famed for its natural beauty, with its red rocks that include the black of obsidian and other minerals.
Brennisteinsalda
An extremely colourful mountain rising 855 metres in Landmannalaugar. [Its slopes are stained with yellow sulphur – its name translates to Sulphur Wave], while the sides are green with moss. Lava and ash add blue and black and the red comes from the iron in the soil.
Hnausapollur
A volcanic crater on the road to Landmannalaugar containing a stunning blue lake that formed about 1100 years ago in an explosive eruption.
Eldgjá
A series of volcanic craters about 70 kilometres long, Eldgjá is thought to be part of the same volcanic system as Katla [one of Iceland's most explosive volcanoes] and is considered a true natural wonder.
Sigöldugljúfur
A canyon in the Icelandic Highlands, also known as the Valley of Tears, it is known for its vividly blue water and numerous waterfalls cascading down the cliffs. A sight worth seeing.
75. Helsinki, Finland
Insider: local creative Helena Pitko on where to indulge in Finland's two great passions: impeccable design and the ritual of sauna
If you only have a day or two to spend in Helsinki, then the best public saunas to visit are probably Allas Sea Pool right near the main port (not such a secret!) or Löyly Helsinki, a short walk from the design district. Both have saunas and heated sea pools.
But the ultimate sauna experience, if you have a bit of time to spare, is to rent a lakeside mökki (summer cottage) in the Finnish countryside or forest, which will be almost certain to have its own private, wood-fuelled sauna. You can steam to your heart's content and then plunge in the lake.
Also worth checking out when in Helsinki is [art museum] Amos Rex and the relatively new Helsinki public library for a contemporary Nordic architecture and culture hit.
The etiquette of a sauna
The ritual of sauna is one of Finland's most treasured traditions, and therefore is a must try when you find yourself in the Nordic country. Much like onsen bathing in Japan, there is a prescribed etiquette to indulging, that when followed, allows you to get the best out of the experience. Here are a few pointers:
Shower first before entering the sauna. The sauna experience is about purification, health and wellbeing and is approached with real reverence so don't skip this stage.
Ditch the swimsuit; sauna is traditionally done naked so you need to check your shyness at the door and embrace the freedom. Saunas are typically separated by sex, but if you are still shy you can wrap a towel around yourself while you steam. If you do decide to go naked, always sit on a towel.
Splash the hot coals with water often so that the air inside stays moist. If you end up being the closest one to the bucket and ladle, the job is yours.
While sauna is a revered pastime you are allowed to talk while in there, but keep it relatively quiet as the experience is all about relaxing and reviving.
The higher you sit within the sauna, the hotter it is going to be, so if you are feeling the heat move to a position on the lower levels of the bleacher seating.
Always stay well hydrated by drinking water before and after your sauna.
Sauna should be followed by a revitalising dip in cold water. Public saunas have accompanying outdoor pools, but for a truly authentic experience find a sauna with its own lake. In freezing winter temperatures, when the ice that forms is cut away exposing the frigid waters below, you should get in and get out again relatively quickly and never put your head under the water.
Once out of the water, head back into the sauna and repeat the process as many times as you like.
Insider: Dimitri Ozerkov, Russian art historian and curator, and director of the contemporary art department at the State Hermitage Museum
Given the State Hermitage Museum is one of the largest museums in the world, what advice would you give travellers wanting to get the most out of their visit?
The Hermitage is a big movement in a circle; before your visit to the museum you need to decide which part of the collection you want to look at in detail. And select one temporary exhibition that you want to visit. So that your visit consists of an in-depth inspection of the part of the collection you want most and a cutting-edge show. And see the rest of everything if you still have enough strength for it.
In what way can visitors expect to encounter contemporary art at the Hermitage?
We organise temporary exhibitions of world-famous contemporary artists and one by one build a collection of contemporary art. In the General Staff Building one can see the latest acquisitions that come on the permanent display. I believe a museum must collect contemporary art in order to maintain a vivid dialogue with the past, so as not to turn into a dusty archive of historical artefacts.
For travellers wanting to tune into both St Petersburg's rich history and its contemporary pulse, what's the best way to approach a visit?
In summer, at noon, you need to hear the gun of the Peter and Paul Fortress, and after midnight, watch the bridge rise over the Big Neva River. Aimlessly walk around the central streets of the city, stopping at the cafes and bars that you like the look of. Eat a 'sea sausage' – with scallop, cod, smoked salmon, mussels, cauliflower, butter, fresh ginger and white wine sauce – at Bio My Bio.
When do you think is the best time of the year to visit St Petersburg and why?
Petersburg is great at every time. However, November to February is suitable only for those romantics who are in love with frost and a short day: at this time, St. Petersburg 'pays back' for its White Nights. All the rest of the time the city is beautiful – any time of the year and day.
77. Riga, Latvia
Insider: Maija Vitola-Zitmane, a contemporary jewellery artist who works under the title of Maija Vitola
Which galleries in Riga would you recommend to visitors?
Riga has a rich cultural heritage and a lively arts scene. First of all, I recommend people who come to Riga, and are interested in art, to visit the Latvian National Museum of Art – it's the most important art museum in Latvia and, since its reconstruction [completed in 2016], it has acquired a new visual identity. There are also many smaller art galleries in Riga; my favourite of those is Putti. It was originally established to represent local and international contemporary jewellery artists. Since the spring, however, Putti has changed the concept and now presents the exhibitions of individual artists – it's a place where you can meet the artist and delve deeper into the art.
What's your favourite neighbourhood in Riga?
For me, the best neighbourhood in Riga is Agenskalns. There you can find Agenskalns Market, which is the oldest and most traditional marketplace in the western part of the city. It's a place where you can not only find products made by local farmers, but where you can enjoy cultural events and concerts. There's also not many places in Riga that feature such a great number of wooden buildings as Agenskalns. Walking through the small streets of this green neighbourhood, the bustle of the city fades away and it seems like another world, more like you're in the countryside. In the area of Agenskalns Market you can also find Maras Pond and Arcadia Park with its little waterfalls and tiny bridges. This romantic atmosphere lets me escape from my daily routine and find inspiration for new works.
Interview: Chloe Cann
Insider: Michelle O'Callaghan, Cork local and sales manager with International Traveller
Firstly you will never hear a local say "Top of the morning to you", but we are justifiably famous for having one of the best pub scenes in the world, for our love of craic agus ceol (fun and music) and for our dedication to enjoying a pint of the black stuff.
A lot of people who travel to Ireland never get out of Dublin unfortunately. While the city is certainly a gem brimming with things to do and see, and definitely worth spending a few days in, it's not all that Ireland has to offer. The country also has spectacular coastal and countryside scenery, charming towns, historic castles, friendly people, and lots of interesting history that can only been seen by getting out and exploring.
Renting a car is a must to get to those spectacular places off the beaten track on a self-drive road trip. It's not a big country, and navigating the roads and towns is relatively easy.
Once on the road, Ireland has five fantastic driving routes that cover a lot of the country and major sights, both urban and rural, that encompass our culture, history and modernity. Plan to do one (or all) of these:
The Wild Atlantic Way
Ireland's Ancient East
The Causeway Coastal Route
The Ring of Kerry
Game of thrones
Lastly, don't be afraid to take a wrong turn once in a while. You never know what you might find, but more than likely it will be a very friendly Irish person who is more than eager to help. Go n-éirí an bóthar leat (safe journey to you)!
LEAVE YOUR COMMENT