Six of Ireland's most enchanting towns and villages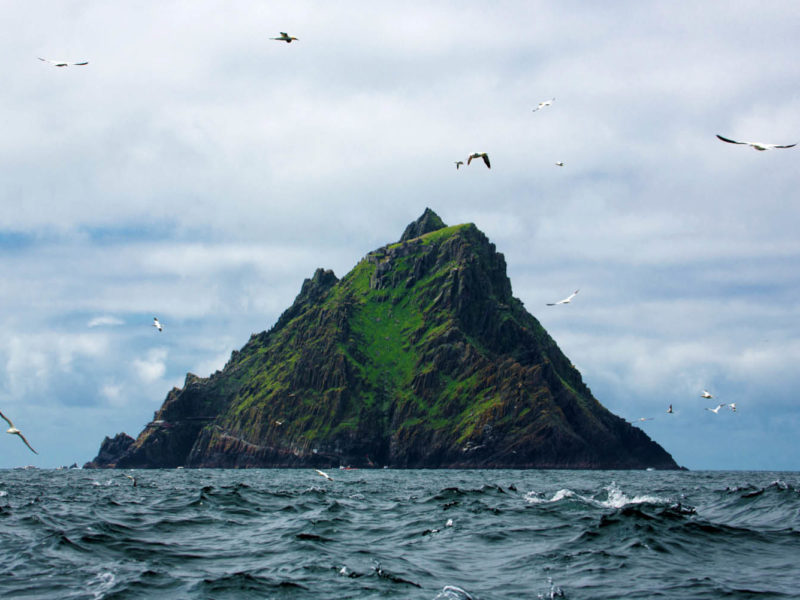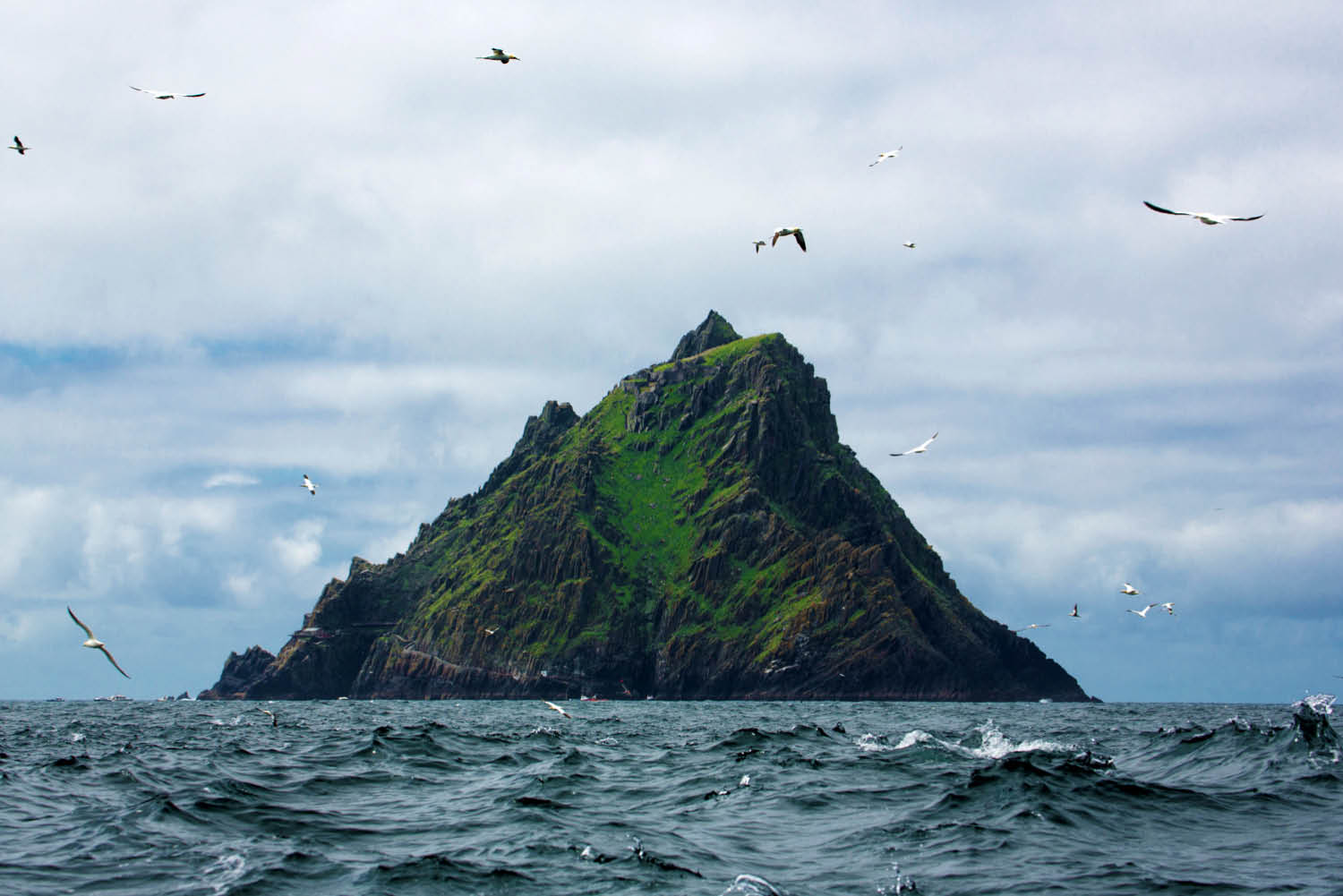 Natural, beautiful – and just a little bit magical…
You've heard of Ireland's larger cities: capital Dublin, home of Guinness; Cork, famous for its food scene; Galway, the best place to buy a Claddagh ring; and Belfast, capital of Northern Ireland and birthplace of Van Morrison. But if you want to add further richness and aoibhneas (joy) to your Emerald Isle journey, make some time for these six smaller towns and villages.
1. Amble in a castle's shadow: Cahir
With a beautifully preserved castle atop a rocky island in the River Suir plus a whimsical cottage, Cahir, in County Tipperary, makes for a romantic overnight stop.
Cahir Castle, designed in 1142 as a defensive structure, has retained its fairy-tale appearance for centuries. Explore this former stronghold of the Butler family on your own, or join a guided tour, which gives a fascinating insight into its history and rather gruesome defence mechanisms.
Outside, stretch your legs on three separate heritage walks. Don't miss the two-kilometre one-way route that leads south to the quirky and indulgent early 1800s Swiss Cottage (accessible by guided tour only), which was built so its wealthy owners could pop by and pretend to be peasants.
Stay: In the 1770s, Cahir House replaced Cahir Castle as the ancestral home of the Butlers of Cahir. Today, Cahir House Hotel offers elegant three-star accommodation, a bistro, and spa.
2. Pursue the Star Wars link: Portmagee
If you've seen either of the last two Star Wars saga films, you're familiar with 218-metre Skellig Michael, the dramatic, rocky island where Luke was hiding. Actually a place of refuge in real life, the island was home to a monastic settlement from 600-1100AD.
To channel your inner Jedi, head to Portmagee, a colourful fishing village in County Kerry with seasonal trips to the Skelligs. Before or after your tour, wander across the bridge to Valentia Island, where the Skellig Experience Visitor Centre shares the islands' stories. Alternatively, drive south-west to the five-kilometre Bray Head Loop trail, which rewards windswept hikers with distant Skellig views.
Stay: Mark Hamill pulled a pint of Guinness at the Moorings Portmagee; the Waterfront B&B is another comfortable, Jedi-worthy option.
3. Mingle with music and a mountain: Dingle
Fresh seafood is a draw, but the traditional music scene in Dingle, a port town on County Kerry's Dingle Peninsula, is even more moving. Perhaps you'll find yourself tapping your feet and clutching a pint in Curran's Pub, which started life as a general store and still contains shelves of hardware, or 300-year-old O'Sullivan's Courthouse Pub, where craic fills every available space beneath its low ceilings.
Head to bed eventually, though. Twenty minutes north of town is a trailhead for 952-metre Mount Brandon; on the 8.5-kilometre return climb, breathe in views of the Blasket Islands and Slea Head to the southwest.
Stay: Four-star Heaton's Guesthouse overlooks Dingle Bay and is a short walk from the town centre.
4. Edge the cliffs: Doolin
If Doolin, in County Clare, seems rather sparse and stretched out, that's because it actually consists of three tiny neighbouring villages: Fisher Street, Doolin, and Roadford (which, in spite of their size, each have an inviting pub). Another attraction, in addition to its music-filled pubs, is its proximity to the Cliffs of Moher, which rise a dizzying 214 metres above the Atlantic at their highest point.
An active way to explore the cliffs from Doolin is to catch a shuttle bus south to Kilconnel car park near Liscannor. From here, set out on the 12km one-way Cliffs of Moher coastal walking trail, which passes the visitor centre and finishes near Fisher Street. (The bus also stops at the visitor centre, so it's possible to just do part of the walk.)
Stay: Run by a musical couple, four-star Cullinan's Guesthouse also has a seafood restaurant on site.
5. Arise and go now: Sligo
"I will arise and go now, and go to Innisfree…" Irish poet William Butler Yeats (1865-1939) found a wealth of inspiration around the town of Sligo (County Sligo), where he spent childhood summers with his grandparents. His poem The Lake Isle of Innisfree, for example, refers to an island in the middle of Lough Gill, south-east of town; The Hosting of the Sidhe opens with a host 'riding from Knocknarea', a 328-metre hill with a huge flat topped cairn where Queen Maeve of Connacht is believed to be buried; and The Stolen Child, references Glencar Waterfall, just over the county's border.
In Sligo town, check out the Yeats Memorial Building and wander past the nearby W.B. Yeats statue.
Sligo County is also home to Carrowmore Megalithic Cemetery, Ireland's largest, with tombs dating from 5000 to 5800 years ago. With Knocknarea looming to the west, it's an intriguing place to explore.
Before visiting, listen to The Waterboys' 2011 album An Appointment with Mr. Yeats as well as their 1988 song The Stolen Child. Both were inspired by Yeats' poetry; having them play in your mind adds another level of soul to the experience.
Stay: The Glasshouse Hotel towers over the Garavogue River in downtown Sligo.
6. Discover Narnia's inspiration: Rostrevor
Rostrevor, a village in Northern Ireland's County Down, provides further evidence that holiday locations can inspire creative output. Irish author C.S. Lewis (1898-1963), who wrote The Chronicles of Narnia, spent boyhood holidays here; he once penned, "That part of Rostrevor which overlooks Carlingford Lough is my idea of Narnia."
For a brief, magical wander, set out on the Narnia Trail, in Kilbroney Park. After passing through a wardrobe, you'll encounter a series of Narnia-inspired interpretative stations.
Next, walk or drive into Rostrevor Forest and climb to the Cloughmore Stone, a 30-tonne granite boulder on the slopes of Slieve Martin. Local legend says a giant threw it from across Carlingford Lough, which is visible from this spot.
For a lengthier leg stretch, drive north to Newcastle and venture into the nearby Mourne Mountains, which, wrote Lewis, "under a particular light made [him] feel that at any moment a giant might raise its head over the next ridge."
Stay: Live music and storytelling brings poetic charm to the Rostrevor Inn, a refurbished 18th century building with dining and en suite accommodation.
LEAVE YOUR COMMENT