8 ridiculously beautiful places to see in Switzerland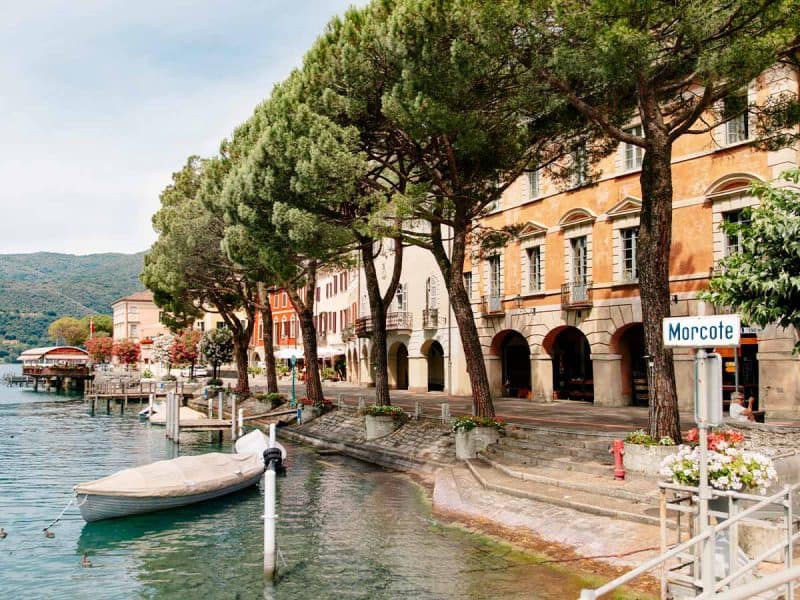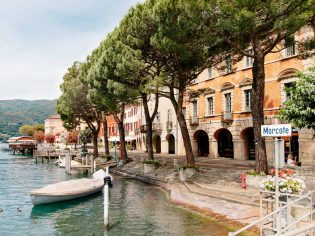 |

THIS ARTICLE WAS CREATED IN PARTNERSHIP WITH Switzerland Tourism

|
Sometimes you think Switzerland must be a preview of heaven. Snow-dusted mountains, lush meadows full of happy cows, tumbling waterfalls and blue lakes all combine in stunning landscapes. Then there are the towns: pastel-painted, trim and tidy, cascading with geraniums and gnarly with the passing centuries.
Switzerland has so many famously lovely places that Switzerland Tourism has only recently gotten around to nominating 50 beautiful villages that are often overlooked by visitors. Each offers new discoveries and delights beyond more crowded destinations, and all are easily found along the Grand Tour of Switzerland route.
These destinations aren't just beautiful, but are also rich in history and culture. Delve into Roman ruins, medieval abbeys and quirky museums as you experience more of this small but varied nation's multilingual traditions, festivals, architecture and proud regional differences. You'll be seduced by lovely looks and fabulous settings, but the history and culture of these villages draw you in as well. That's the magic of Switzerland.
1. Bauen
Not one inch of sinuous Lake Lucerne isn't lovely, so hop on a lake steamer and lap up the alpine landscapes. The fishing and farming village of Bauen is crammed with lovely old wooden houses and inns fronted by beautiful gardens where surprisingly Mediterranean plants grow. Walk into the flower-studded meadows beyond St Idda Church and rejoice.
Location:
On Lake Lucerne in central Switzerland, 49 kilometres from Lucerne and 82 kilometres south of Zurich.
Don't miss:
The 2.5-hour walk to Flüelen along part of the Swiss Path. The path skirts cliffs with wonderful outlooks over southern Lake Lucerne and surrounding peaks.
2. Saint-Maurice
This austere medieval town, squeezed between cliffs and the Rhône, is topped by a castle and abbey. Its strategic location on alpine pass routes has given it a rich history and cultural heritage dating back to Roman times. The abbey treasury is crammed with astonishing bejewelled treasures, while a clamber over the fortifications provides magnificent views of the plunging valley.
Location:
In western Switzerland's Rhone Valley, 121 kilometres from Geneva and 30 kilometres from Montreux.
Don't miss:
Fairies' Grotto, reached by a tunnel that runs deep into the mountainside and into a cave, where a small lake is fed by an extraordinary underground waterfall.
3. Appenzell
Appenzell's multi-coloured houses – painted with bucolic frescoes of parading cows and ladies in elaborate traditional costume – are ridiculously delightful, and so is the surrounding scenery. This is also Switzerland's most traditional corner, famous for preserving its festivals, rustic music, dance and food (which includes honey cakes, fat sausages and, of course, its famous cheese).
Location:
In north-east Switzerland near the borders of Austria and Liechtenstein, only 95 kilometres from Zurich.
Don't miss:
Panoramas over mountains and the Rhine Valley from Hoher Kasten. Meadows are dense with wildflowers, and it's hard to resist lunch in the revolving restaurant.
4. Morcote
This Italian-speaking town on Lake Lugano grew rich on trade with Milan, as attested by its medieval arcades, fresco-decorated buildings and manor houses. It has a waterfront setting, palm and lemon trees, cobbled squares and pastel villas bathed in sunlight. Clamber 400 steps to the 13th-century pilgrim church Santa Maria del Sasso for a bird's eye view.
Location:
In Ticino, Switzerland's southernmost and only Italian-speaking canton, 12 kilometres from Lugano and 214 kilometres south of Zurich.
Don't miss:
Parco Scherrer, a botanical and art park set among cedar and magnolia trees. Formal garden terraces teeter high above the sparkling lake.
5. Erlenbach Im Simmental
You can see 200 peaks from the Simmental Valley in the alpine foothills. If that isn't enough, Erlenbach, which dates to the 16th century, preserves gorgeous traditional architecture that traces evolving styles while showing the wealth of its former cattle and cheese traders. There's no better showcase of chalets, and you can learn more about local history at the Agensteinhaus museum.
Location:
On Switzerland's central plateau, 45 kilometres south of the capital, Bern, and 30 kilometres west of alpine resort Interlaken.
Don't miss:
Simmental House Trail through cow-chewed countryside. Grand farmhouses are magnificently decorated with ornamental woodwork, paintings and flowerboxes.
6. Saint-Saphorin
This venerable fortified village of cobbled lanes and rustic houses has long been a wine centre; now, thanks to resident artists, it's become a cultural centre too. It faces Lake Geneva and is backed by the World Heritage-listed vineyards of Lavaux, where dizzying terraces climb to ever-better views of snow-studded mountains.
Location:
On Lake Geneva in western Switzerland, between Lausanne (14 kilometres) and Montreux (13 kilometres), 82 kilometres from Geneva.
Don't miss:
Lavaux Vinorama, where you can learn more about regional wines, sample the produce from numerous cellar doors, and watch a splendid film about the vineyards.
7. Schwyz
The town that gave its name, flag and army penknives to Switzerland lies high above Lake Lucerne, sitting in a wide valley of cherry orchards surrounded by snow peaks. Its medieval mercenaries were famed across Europe and built impressive townhouses exuberant with frescoes depicting battle scenes. The Museum of the Swiss Charters of Confederation displays Switzerland's ornately decorated founding documents.
Location:
In central Switzerland's alpine lake country, 60 kilometres south of Zurich and 45 kilometres from Lucerne.
Don't miss:
The Forum of Swiss History Schwyz, which uses innovative multimedia presentations to explain how the Swiss confederation emerged in the Middle Ages.
8. La Chaux-de-Fonds
This prosperous World Heritage-listed town has been the capital of Swiss watchmaking since the 17th century. A 1794 fire bequeathed it a revamped chequerboard layout and elegant architecture, to which notable architect Le Corbusier added striking additions in the 20th century. Visit the headquarters of famous watch brands in the town and surrounding villages.
Location:
In north-east Switzerland's Jura Mountains, 71 kilometres from Bern and 90 kilometres north of Lausanne.
Don't miss:
International Horology Museum's fascinating and eye-catching collection, which traces the history of timekeeping from early sundials to modern atomic clocks.
For more information on these villages and the magic of 42 other beautiful places, and to plan your travel route on the Grand Tour of Switzerland, visit myswitzerland.com.