The world's most amazing locations for your return to travel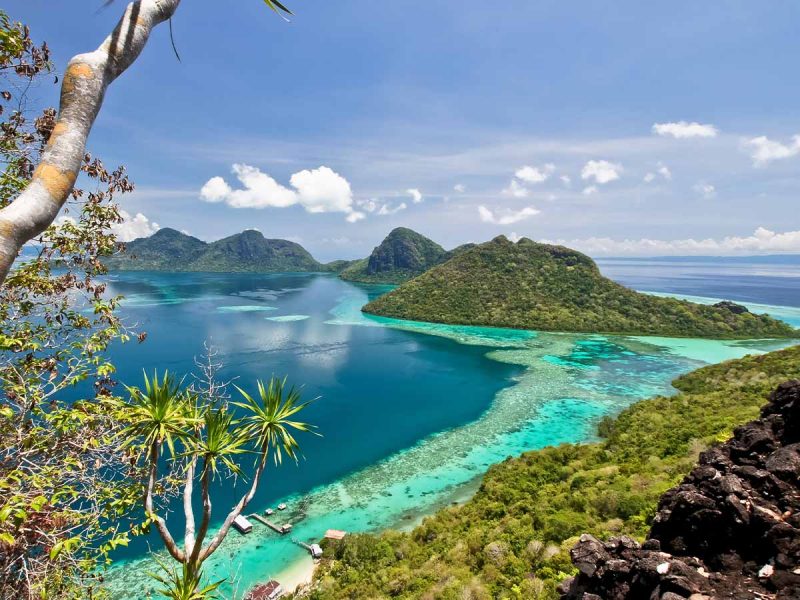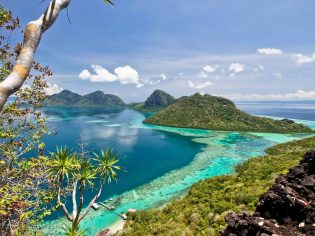 After relegating far-and-wide travel to the realm of fantasy, a delicious world of possibilities is once again irresistibly within reach. Fantastical destinations locked into your memory or long dreamed of are set to feed your soul and spark inspiration after too long. Let your imagination – and these amazing locations – be your guide.
Oman
Where to start when describing the reasons to spend time in Oman? By listing the dramatic natural wonders that imbue the landscape with an otherworldly beauty: the limitlessness of the seductively undulating sands in the Empty Quarter; the hulking lunar form of the Al Hajar Mountains; the rugged and unscathed coastline buffeted by the waters of the Arabian Sea? Or describing the exquisite architecture of minarets and fortifications in the likes of Muscat, Nizwa and Bahla? Both have merit, but in the end what makes this country of 5 million so transfixing is the gentle and inclusive way its people live their lives, and their generosity of spirit in sharing their country and customs with all comers.
Greenland
Hands up if you have no idea what the capital of Greenland is (that would be Nuuk). Or where it is located exactly on a map (within the Arctic Circle). Or that it is actually an autonomous country that is part of the Kingdom of Denmark. It's somewhat understandable these facts have slipped your attention given the country's edge-of-forever situation and unique of its place lifestyle. But it is this distance – both physical and from the known – that makes this country of just 56,000 souls so mesmerising. While you will need to set aside a few days to get there, it is worth the wait: there's its entrancing Inuit culture to experience; the translucent Northern Lights to wonder at; and an ice-blue landscape of glaciers and icebergs to explore.
Patagonia
Patagonia is a place of panoramas. The vast South American region, which stretches across the tip of both Chile and Argentina, has edge-of-the-world appeal for adventurers and nature-lovers who come in search of these breathtaking vistas. None are quite so famous as those found in Torres Del Paine National Park in Chilean Patagonia, but make space on your itinerary also for its quieter alternative, Cerro Castillo National Park, whose castle-like spires inspire its name. And while the dominance of the Patagonian landscape by jagged towers of granite, ice and rock is absolute, there is distraction to be found in the detail, too. The eagles that soar overhead. The guanaco (a cousin of the llama) that wander sure-footed along perilous mountain tracks. And the myriad wildflowers that refuse to be intimidated by their surroundings, sprouting on the sides of vertiginous slopes and the deep valleys of the southern Andes.
Montenegro
While there is much to recommend Montenegro in the west central Balkans to travellers, from the UNESCO World Heritage-listed loveliness of the fortified old town of Kotor (slowly floating towards it as the sun rises is one of the highlights of any cruise in this part of the Adriatic) to the seafront citadel of Budva to the jutting, snowcapped enormity of the Accursed Mountains (also known as the Albanian Alps). But the big news in 2022 is not the opportunity to finally visit the recently revealed One&Only Portonovi, but the country's return to the Eurovision Song Contest, which will take place in May. Such a focus hints at the humble national character of the Montenegrins, where this abundant beauty is viewed as part of everyday life, something to exist within rather than stand in awe of.
Montana, USA
The names are enough to convince any lover of wide open spaces: Big Sky, Glacier National Park, Going-to-the-Sun Road. But by any measure Montana is big. Covering some 380,800 square kilometres (making it slightly larger than Japan), it is the fourth largest state in the USA, with one of the smallest populations at just over 1 million people, and is home to superstar attractions like the Rocky Mountains, the Great Plains and Yellowstone National Park. It's hard not to think that all of these elements combined might just make Montana the most quintessential of American destinations, and definitely one worth eschewing the close quarters of New York and Los Angeles for.
Borneo
Large tracts of the dense jungle of Borneo, with its fascinating endemic wildlife and absorbing tribal cultures, remain paradisiacal in their isolation and remoteness. But the 743,326-square-kilometre island, 26 per cent of which is part of Malaysia, possesses a fragile beauty that needs to be nurtured and protected. Travelling there should be done with a level of consciousness that ensures our children's generation won't be the last to see it in its Elysium glory, so if you do venture forth, choose to stay at a property like The Luma Hotel in Kota Kinabalu. It has taken a considered approach to sustainability, from using organic materials on furnishings to collaborating with local artisans to utilizing local produce to offering guests recycled and biodegradable amenities. Every bamboo toothbrush makes a difference here.
Java, Indonesia
The Indonesian island of Java is a study in contrasts. Home to the country's capital city of Jakarta, a heaving metropolis of 10.56 million people that is in a constant state of movement and modernisations, with sparkling high-rises being pieced together like life-sized Lego sets, it is also where some of its most prepossessing natural and man-made wonders sit in vast green plains of rice paddies and jungle. The likes of the startling blue lake of the Ijen volcano complex, the crouching form of Mt Bromo, and the intricately carved and embellished 7th-century Buddhist temple site of Borobudur, where morning mist floats ethereally on the landscape and the silence is enveloping.
Malawi
Long and lean, Malawi is not the first place many travellers think of when settling upon an African escape that is big on wildlife and scenery. But the instant recall of places like South Africa over the landlocked south-eastern African country has more to do with marketing than want of enticements. In Majete Wildlife Reserve, where conservation efforts have brought many species back from the brink of extinction, the Big Five are readily spotted. The expansive Lake Malawi is alive with creatures both below its surface and along its banks. And staying at a lodge within Liwonde National Park allows for wildlife sightings at startlingly close quarters. As for the scenery, the best vantage point to gaze across it is from the peak of Mt Mulanje, which rises sharply from the surrounding plains.
Lau, Fiji
Holidaying in Fiji is such a ubiquitous experience for Australian travellers that it is easy to forget there is still mystery to be unearthed there. With 333 islands on its roster, getting off the beaten track requires minimal endeavour for maximum reward: welcoming locals, elemental nature and a pace of life that stills the mind and body. The outer island of Lau is just such a place, a playground of deep blue waters, kaleidoscopic marine life and simple pleasures like feasting on seafood plucked straight from the cool, clear waters that surround it and tracking time by the daily cycles of the sun and moon. Embrace your inner explorer and discover a new ubiquitous.
Shikoku, Japan
The Japanese island of Shikoku is a destination of natural beauty and deep soulfulness, where you can fill your time in quiet contemplation or strenuous exhilaration. Made up of the prefectures of Ehime, Kagawa, Kōchi and Tokushima, and separated from the main island of Honshu by the sparkling, island-dotted Seto Inland Sea, gaining easy access to this lush landscape provides opportunity to strike out on spiritual pilgrimages along ribbon-like pathways (such as on the Shikoku 88 Temple Pilgrimage), scale mountains and ravines, and witness exquisite cultural traditions practised with quiet diligence for centuries.
Brittany, France
With a rugged coastline of windswept beaches (including D-Day's Omaha Beach) and white-chalk cliffs, a singular history, and impossibly picturesque historic towns scattered like confetti across the landscape, Normandy is a truly delightful proposition. While its unassuming beauty remains largely undiscovered by the tour-group hordes, the region is in possession of some of the country's ultimate 'nowhere-but-France' destinations, from the tidal island of Mont-Saint-Michel, with its towering abbey, to the town of Giverny, home to Claude Monet's celebrated gardens.
Balearic Islands, Spain
Located in the western Mediterranean Sea, some 80 kilometres from the Spanish mainland, the Balearic Islands are the stuff of hazy summer fantasies, with turquoise waters lapping white-sand beaches and quiet bays dotted with fishing boats. Spend time in the Mallorcan capital, Palma, to understand the essence of Balearic culture and history, explore the 'other side' of Ibiza for its bohemian chic, and acquaint yourself with the smaller, quieter islands of Formentera and Dragonera. Or, alternatively, do little at all while relaxing in any number of stylish hotels: Bikini Island & Mountain Hotel Port de Soller or Concepcio by Nobis in Palma fit the bill perfectly.
LEAVE YOUR COMMENT