Switzerland Competition Terms & Conditions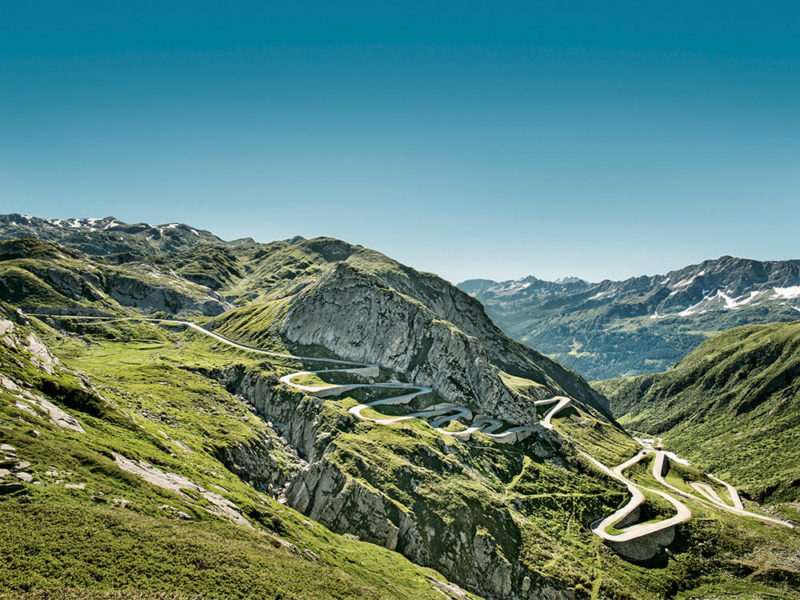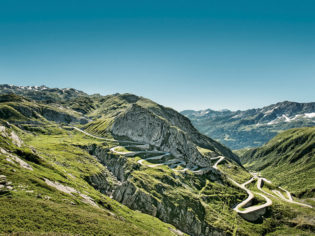 This Switzerland Tourism Promotion is offered subject to the terms and conditions set out below "Terms and Conditions".
Who can enter?
Entry is only available to residents of Australia who are aged 18 years or older.
Employees, officers and contractors (and their Immediate Families) of the Promoter or of the agencies or companies associated with this Promotion are ineligible.
How to Enter
1. Entrants must sign up to the Switzerland Tourism newsletter.
2. Entrants must complete the online entry form and fill in all required fields.
3. The promotion ends at midnight on Friday 26 February 2021.
4. The winner will be announced on Tuesday 09 March 2021.
The Prize
The prize is a 9-day 8-night Grand Tour of Switzerland for two including accommodation, daily breakfast, 2 x 8-day Swiss Travel Passes and AU$4,000 towards flights.
Terms and Conditions
1. The total retail prize value is $10,000 (AUD).
2. The Travel Voucher is offered by Switzerland Tourism.
3. The Travel Voucher is available for use only by Australian residents over the age of 18.
4. The Travel Voucher is not exchangeable for cash or other forms of credit and no refunds will be issued for the value of the voucher if travel plans are cancelled or altered. All costs above the value of the voucher including any change or cancellation fees are the responsibility of the Prize Winner.
5. Notification and claiming of Prize. The judges' decision will be final and no correspondence will be entered into. Following the prize announcement, the winner will be notified using the contact details provided by the Entrant. The winning Entrant has 48 hours from the time and date of the notification to respond, provide proof of eligibility and claim the Prize. If the Prize is not claimed by the winning Entrant within this time frame, the Prize will be awarded to another valid entrant, and any previous winner(s) will forgo all claims to the Prize.
6. The Travel Voucher is valid until 31/12/21. The Travel prize must be redeemed by the Expiry Date.
7. The Redemption Date for the Travel Voucher is 31/03/21. The Travel Voucher must be redeemed no later than this date or the Travel Voucher prize is forfeited in full.
8. All bookings are subject to availability at the time of booking and at the hotels' discretion depending on level of occupancy. All applicable booking terms and conditions apply of the Accommodation Supplier and Switzerland Tourism.
9. This Travel Voucher will be deemed fully used once a qualifying booking has been made and confirmed to be available. The Travel Voucher will not be reinstated, refunded or replaced, even in the event that the reservation is cancelled or changed.
10. Changes or Cancellation may incur charges from Airlines, Hotels or other Suppliers. The winner is responsible to pay any such charges and the Travel Voucher cannot be applied to any additional costs associated with changes or cancellations to the original booking requested by the Prize Winner.
11. There is no residual value and no credit will be issued if the booking amount is less than the Travel Voucher amount.
12. To redeem the Travel Voucher, email Switzerland Tourism at st_syd@switzerland.com and advise the Consultants you have a Travel Voucher to redeem.
13. The Travel Voucher is not transferable, exchangeable, replaceable or refundable for cash or credit and can only be used as specified.
14. All taxes, fees, charges and surcharges applicable to the booking, including, without limitation, extra person(s), phone, parking and other charges are applicable to your reservation, and this Travel Voucher cannot be applied to them. These charges must be paid at the time the reservation is confirmed or to the hotel property directly and are the responsibility solely of the Prize Winner.
15. The Travel Voucher cannot be applied to any costs or miscellaneous fees charged by the Hotel or Airline and incurred by the Prize Winner.
16. Terms and conditions of this offer are as written and cannot be changed by any representation of any unauthorized person, including employees of Switzerland Tourism.
17. Travel Voucher is void where prohibited or restricted by law.
18. If you have any questions about the Travel Voucher, please email our Consultants on st_syd@switzerland.com.
19. Proof of age and residency may be required to claim the prize and is at the discretion of Switzerland Tourism.
20. Other Terms and Conditions. The Prize Winner must comply with all of the normal terms and conditions connected with the booking through Switzerland Tourism including, without limitation, our website Terms of Use and any terms and conditions imposed by the Accommodation Supplier.