7 of the best travel podcasts for self isolation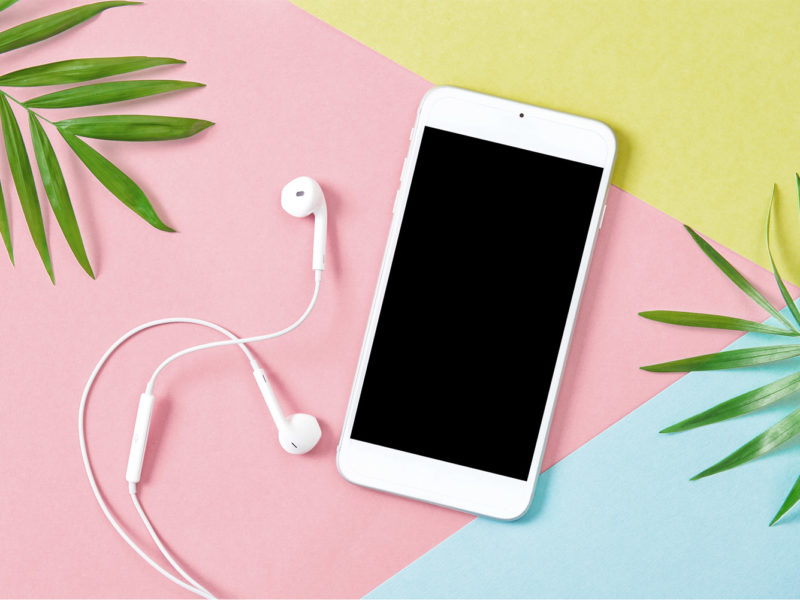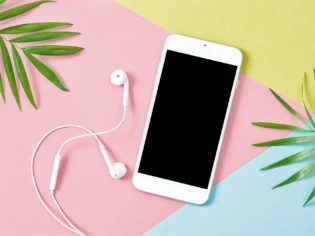 One of the things that quarantining during COVID-19 has given us is time. Lots of it.
Everyone is looking for meaningful ways to spend this extra quota of time – something that is especially hard if you're not used to spending too much time in the one location. One way travel-lovers can escape the repetition of the present is through podcasts.
If you're an avid adventurer you may already be abreast of some of the best audio projects on the market – thanks to all those hours waiting in airports, sleeping on trains and strolling solo around the cities of the world. But if you're not, allow us to introduce you to the best travel podcasts available. Consider it a gift from our ears, to yours.
1. Field Recordings
Tag line: A podcast where audio-makers stand silently in fields (or things that could be broadly interpreted as fields)
What it's about: The brief is simple. Audio-makers are asked to stand silently in a field (or an equivalent open space) and turn their microphone on. It could be in a Rwandan jungle with gorillas, a packed Tokyo train or a desolate backyard storm in Darwin – wherever the soundscape is captured, this podcast will transport you straight there.
Field Recordings is a compelling listening experience, and a great way to immerse yourself in travel while we have the limited capacity to do so. Close your eyes, press play and let the audio fill in the blanks.
Start at: Lemur Calls, Ranomafana National Park, Madagascar
2. Highly Enthused
Tagline: A shortcut to the things worth consuming
What it's about: God it's hard to seem genuine in 2020. With an over-saturated podcast market, and an abundance of people consistently recommending content, how do two people cut through with such finesse? Each episode of Highly Enthused breaks down all the things you should be consuming that week, peppered with healthy doses of charm and elaboration by the pair of knowledgeable hosts, Sophie Roberts and Sophie McComas.
Highly Enthused is perfect for those with an affinity for all of the good stuff (travel, food, sustainability, lifestyle), but no time to weed out the heroes from the zeroes. For the particularly adventure-inclined, there are also some episodes that focus on specific destinations too.
Start at: LA & Tokyo Travel Spectacular
3. Why Not Now?
Tagline: Two adults, three kids, a suitcase full of podcast recording equipment and a gap year experience across Australia – what could go wrong?
What it's about: Join Ben, Jess and their three children as they pack up to travel the country for a once-in-a-lifetime experience. Each episode showcases a new destination, taking you along on the highs and lows of their adventure in real time.
There's plenty of Australian humour, lots of down-to-earth charm and great travel stories that will have you feeling all nostalgic for the adventures to come.
Start at: Bay Of Fires
4. Travel Genius
Tagline: A clever podcast for the smartest travellers
What it's about: A good travel hack is hard to come by, particularly if you aren't a frequent flyer. With certain subjects, sometimes it's best to listen to the experts.
In Travel Genius, hosts Mark Ellwood and Nikki Ekstein chat to an array of experts, hilariously talking you through the biggest and best hacks you'd have never thought of. From sneaking into business class, to all-time packing hacks and everything in between – step into the alluring world of Travel Genius.
Start at: The Ultimate Guide to Global Bargain Hunting
5. EcoLust
Tagline: Stories to empower sustainable living
What it's about: Brisbane-based husband and wife, Haley and Chris, went from corporate city jobs to backpacking around the world. This journey lead them on a quest for sustainable travel, and how we can all live and conduct ourselves in a way that's better for the planet, for others, and yourself.
They've travelled the world with only carry-on luggage, investigated how sustainable families can travel for longer, and delved-into how to stay healthy on the road. So, plug-in and embark on a journey where every adventure is a conscious one.
Start at: Travel Budget Mistakes
6. Women Who Travel
What it's about: Women Who Travel was originally a Facebook group launched by Condé Nast Traveler, which sought to connect and build community around all the adventurers, travellers and explorers who just happened to be self-identifying females.
This gave way to the podcast by the same name, which is hosted by editors Lale Arikoglu and Meredith Carey. Each episode profiles one woman's adventures, interviewing her about the shared realities of travelling today.
From money-saving tips, to specific country advice – tune in to find out all about those shaking things up in food, hospitality, adventure, and travel journalism, and celebrate all the reasons why we refuse to stay home.
Start at: Why You Really Need to Take All of Your Vacation Days
7. Layovers
Tag line: We know air travel – the global aviation show
What it's about: For most people, the plane trip is something to be endured in order to get you to your desired holiday destination. For others, it's the highlight of the journey. If you fall into the latter category, then Layovers is the commercial aviation podcast you've been looking for.
Hosted by seasoned travel expert Paul Papadimitriou, Layovers is an easy-to-digest insight into air travel that will satisfy both experts and novices. It includes up-to-date information on the industry's goings on – which is particularly interesting in a time of COVID-19 standstill – as well as meatier, researched segments about more niche air travel case studies.
Start at? Fish, Chicken, Beef, Lasagne, The Flavours Of The Airlines
LEAVE YOUR COMMENT