Incredible museums and galleries to visit before you die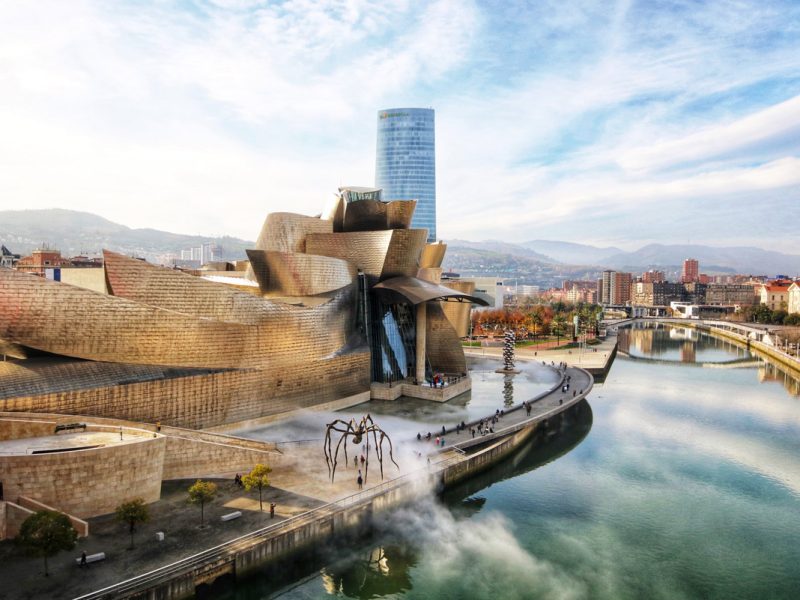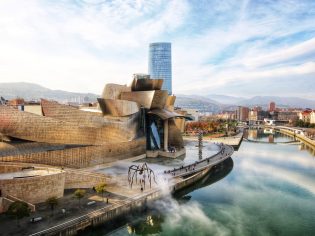 If your lot in life is to visit the most beautiful museums and galleries from around the globe, then boy do we have a treat for you. Take a glimpse inside the world's most beautiful museums and galleries, from the classics and the headliners to the weird and wonderful.
1. Te Papa Tongarewa, Wellington
Te Papa literally translates to 'container of treasures'. Inside New Zealand's national museum, that's exactly what you'll find.
Te Papa has been pulling together art and artefacts that encapsulate the heart of a nation since 1992. It spans six storeys, weaving together the nature, histories, identities and cultures of the land the museum stands on. Here, there's no trace of the pomp and propriety often associated with a national museum – Te Papa sets itself apart with displays that are interactive, creative and fun.
From a vast collection of Māori artefacts to iconic works of contemporary art, the museum showcases the heart and soul of New Zealand/Aotearoa with personality and passion.
Waterfront walk
Te Papa backs onto Wellington's glorious harbour. Be sure to complete your visit with a stroll along the promenade, taking in the sculptures dotted along the water's edge by various local artists. A highlight is the Water Whirler, designed from a 1960s sketch by renowned kinetic sculptor, Len Lye. The structure comes alive multiple times a day, using jet streams and motion to create mesmerising water patterns.
Exhibitions on now
2. Guggenheim Museum, Bilbao
Designed by world-renowned architect Frank Gehry, Bilbao's Guggenheim Museum has transformed the economic and cultural fortunes of this formerly down-on-its-luck industrial port city in Spain's Basque Country since it opened 21 years ago.
Today, the striking structure is an architectural landmark whose rippling titanium sails warrant a visit in their own right – as do the artworks that sit on their periphery: Louise Bourgeois' sculpture Maman (pictured inset) is a nine-metre-tall spider rendered in bronze, marble and stainless steel and Jeff Koons's Puppy is a giant Westie carpeted in flowering plants.
But there's plenty to explore inside the gallery too. The Guggenheim Bilbao – like its New York and Venice counterparts – houses a world-class collection of modern art including works by Andy Warhol, Yves Klein, Gerhard Richter and Basque masters Eduardo Chillida and Jorge Oteiza; there's also fine food, 'art after dark' nights and plenty to keep children and families happy.
You'll find international art, design and photography books at this gallery store, alongside unique pieces by local designers: think sunnies by Madrid-based handcrafted wooden eyewear brand Nina Mûr or a silk scarf inspired by Koons's Puppy made exclusively for the gallery by Spanish designer Miriam Ocariz.
3. The Louvre, Paris
The biggest art museum on the planet and the former royal palace in the heart of France's capital city needs little introduction.
Carve out a day – or three – to explore the awe-inspiring Louvre, a former fortress turned royal palace turned art museum located on the right bank of the River Seine, in Paris's 1st arrondissement. It's home to a staggering number of works that span 5000 years of history: you'll find treasures of ancient civilisations, medieval marvels, Michelangelos, Vermeers and Da Vincis (including the world-famous Mona Lisa) within its maze of galleries.
A more modern intervention, the Louvre's now-iconic glass pyramid (which serves as the museum's main entrance) turned 30 in 2019.
4. Victoria & Albert Museum London
What's it all about?
The Victoria & Albert Museum, located in the 'museum mile' of South Kensington, draws huge audiences for its blockbuster exhibitions that celebrate the power of creativity, art, design and performance.
Founded in 1852, this grand Victorian building was known as the South Kensington Museum until 1899 when it was renamed in honour of Queen Victoria and her husband Prince Albert and their role in the establishment of its new buildings.
The original Victoria & Albert Museum was designed to be a work of art in itself and each broader V&A building within the family embraces the same ethos: "To educate and inform designers, manufacturers and the public in art and design."
Visitors who tour the world-class London institution willingly get lost in the labyrinth of grand galleries filled with a rotating roster of edgy exhibitions and innovative installations.
The collections span 5000 years of human creativity: expect everything from sensual Renaissance-era marble sculptures to notebooks featuring the scribbles of Leonardo da Vinci, as well as fantastic contemporary fashion collections.
The heart of this historic London museum has been redeveloped as part of the new $97 million-dollar Exhibition Road Quarter, which has reimagined the relationship between the museum and the street.
5. The Natural History Museum, London
A temple to the natural world forged at a time of unparalleled scientific discovery in the late 19th century. This is the Natural History Museum.
Housing the largest such collection of its kind in the world with over 80 million natural specimens, this grand old institution started out as an offshoot of the British Museum before it was decided a proper temple to nature warranted its own place in London.
Architect Alfred Waterhouse was tasked with building a cathedral to the natural world, which opened to visitors in 1881. His creation is so unique, adorned with curious animal gargoyles and decorated with botanical motifs that, perhaps more so than any other museum, it's worth visiting for the architecture alone.
6. Qaumajuq, Winnipeg, Canada
This brand-new gallery 'brings the north to the south' with the largest collection of contemporary Inuit art in the world.
What's it all about?
Opened in 2021, Qaumajuq (pronounced KOW-ma-yourk) projects from the Winnipeg Art Gallery (WAG) like a glittering granite iceberg; the interior is equally evocative of Canada's sparsely populated northern territories.
Both galleries are flooded with natural light (hence the name, which means "it is bright, it is lit" in Inuktitut) and close to 14,000 pieces of contemporary Inuit art span everything from stone and whalebone carvings to geometric prints, icon-like textiles and mixed media installations (the inaugural exhibition even featured a spacesuit made of sealskin).
As a result, there's no better place in the world to get an overview of the major themes running through contemporary Inuit art, as well as the sheer variety of artists and styles.
Exit through the gift shop
A broad range of carvings, prints and wall hangings from exhibiting artists makes the WAG gift shop one of the best places to buy Inuit art in the entire province. But if there's no room for a whalebone carving in your luggage, you can also find hats, shirts and hoodies decorated with details drawn from works in the collection.
On the street
The Inuit are just one of many Indigenous groups in modern Canada; head a few blocks north-west of Qaumajuq and you'll find traditional First Nations ingredients from around Winnipeg featured in modern Canadian dishes at Indigenous-owned Feast Cafe Bistro.
Think pickerel sliders served on traditional bannock (flatbread) buns and steaming bowls of ramen, packed with braised bison and wild rice-flour noodles, all floating in a sweet-grass miso broth.
Take a minute before you step inside to admire the monumental sculptures out the front, including a bewitching green marble piece titled Tuniigusiia/The Gift that transforms as you walk around it, changing from a mystical mermaid figure to a tattooed mother teaching her daughter how to sing.
The Visible Vault is a soaring three-storey glass vault displaying almost 5000 stone and ceramic sculptures. Follow the sinuous curved walls and you'll notice images of everyday life in the Arctic interspersed with hunters stalking muscular polar bears, mysterious sea spirits and multi-headed shamans taking animal form.
Artist Kablusiak melds dry wit and nostalgia in Surprise Bag, a strikingly contemporary pop art lucky dip of stone lollies, colourful stickers and a temporary tattoo that reads 'kiss my ass backwards' in Inuktitut.
You could easily spend half an hour unpicking the details in Adam Alorut's mesmerising Hunter and his Thoughts. It depicts a black stone figure kneeling between the tusks of a giant walrus skull covered in carvings of hunters and their prey, mystical animal beings and a companion trapped inside a terrifying spirit.
On now
The sprawling Inuit Sanaugangit: Art Across Time exhibition showcases the diversity of Inuit ancestor cultures with archaeological artefacts stretching back 2000 years.
Tarralik Duffy's Gasoline Rainbows is a playful look at contemporary community life peppered with images both remembered (leather jerry cans) and imagined (whale blubber bubblegum).
LEAVE YOUR COMMENT