Read more...
Candlelit dinners on romantic terraces and impossibly chic locals sashaying down the Champs-Élysées in head-to-toe designer labels. Historic squares with buildings that look as if they've been carved from sugar, petits fours as detailed as the art in the Louvre and the Mona Lisa's enigmatic smile…
There are countless reasons why Paris belongs on your bucket list and so many things to see and do that you may find yourself plotting to return before you've even got home. Whether you visit once or one hundred times, the City of Love is guaranteed to steal your heart.
So where to start when planning your Parisian adventure?
Here are our picks of the best things to see and do in Paris.
The best time to visit Paris depends on what sort of holiday you're looking for.
From April to June and October to November, temperatures are mild and there are fewer tourist crowds than in the peak of summer.
July and August are when the local schools are on holiday and therefore prices tend to be at a premium. The warm evenings draw locals and visitors alike to pavement cafes to sip wine, while spontaneous open-air dancing events often break out on the banks of the Seine.
If visiting Paris on a budget is important to you, try January and February. The good news is that there is plenty to do in Paris on a rainy day, from hunkering down in cosy bistros to browsing world-class museums. Just don't forget to bring a winter coat…
Discovering the City of Light on foot is a must for first-timers. Climbing the hill to Montmartre and seeing the city open up below you like a book has to be one of the top ten free things to do in Paris.
The metro is the quickest way to get around. Either buy individual tickets at each station, or purchase a book of 10 if you're staying for longer. Be sure to have exact change for buses (you can buy tickets onboard) and download the Uber app before you go. Even at taxi ranks, cabs can be hard to get hold of, and it is illegal for them to pick up passengers in the street.
As if a killer food scene, the legendary boutiques of Saint-Germain and some of the most beautiful architecture in the world weren't reason enough to visit, Paris is also chock-a-block with epic attractions.
Naturally a mooch around The Louvre, home of the Mona Lisa, is unmissable, but there are countless more world-class museums and galleries besides. Get inspired with our guide of Paris's other museums.
Look out over the city from Montmartre's Sacré-Cœur or pay your respects to the unknown soldier buried under the Arc de Triomphe. Stroll the narrow streets of the Île Saint-Louis, a river island of 17th-century mansions and enticing courtyards, or take a picnic to the Jardin des Plantes, one of the best things to see in Paris with kids.
Need more ideas for things to see in Paris? Explore it through the eyes of a local to get off the beaten track.
Tours and packages in Paris
Paris's leafy boulevards and gritty alleyways sprawl over 105 square kilometres and every stone has a story to tell, which is a why a tour may be your best bet for getting under the destination's skin.
Lose yourself in a Parisian walking tour with a knowledgeable guide. Whether you opt for a chocolate tour (one of the best things to do Paris with teenagers), a literary tour or to follow in the footsteps of the city's darling, Coco Chanel, you'll feel like a local in no time. The best part? Many of Paris's walking tours are free.
If you're keen to cover more ground, little could be as romantic as freewheeling along the banks of the Seine, perhaps between Porte de la Gare and Pont du Garigliano. You can hire a Vélib', one of the government-owned bikes, for just a couple of euros.
There are some iconic day tours from Paris to choose from too. Brush up on your world-war history at the Western Front battlefields, be amazed by the extravagance of Marie Antoinette's private playground at the Palace of Versailles and don't miss Giverny, home of impressionist painter Claude Monet. A stroll around his beautiful gardens and water lily ponds is one of the top things to do in Paris in April, when the spring flowers are at their best.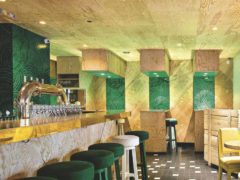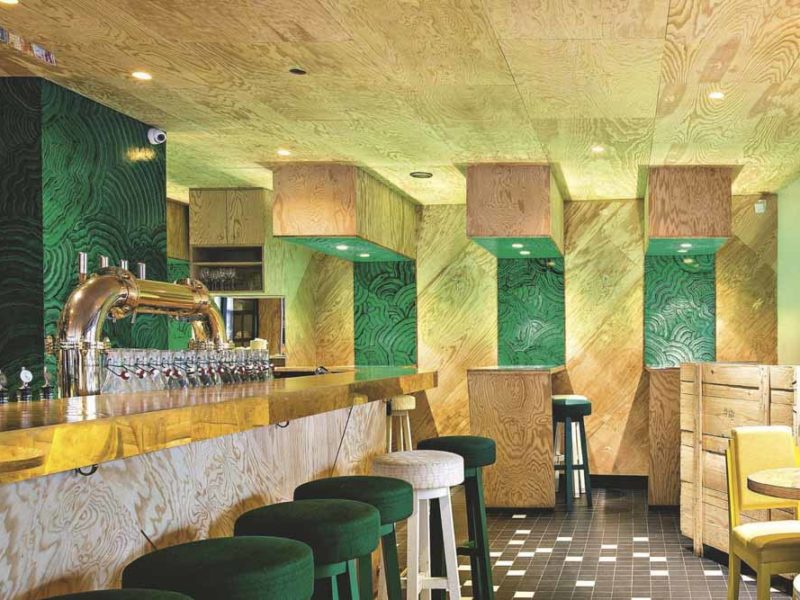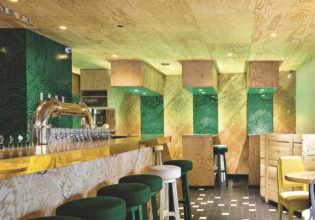 Leigh-Ann Pow walks a warren of galleries, boutiques and bars in Paris's coolest neighbourhood, Le Marais. One of the City of ...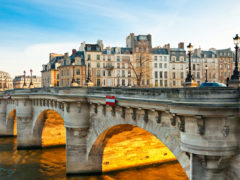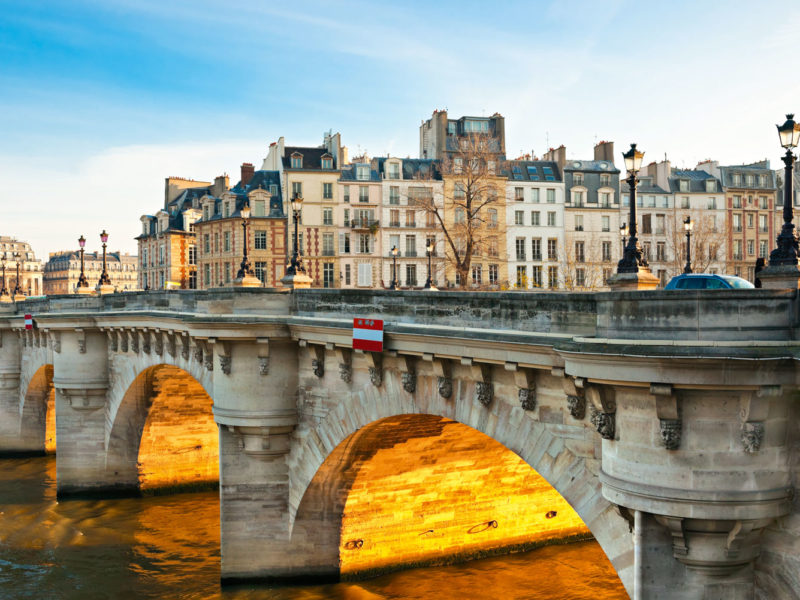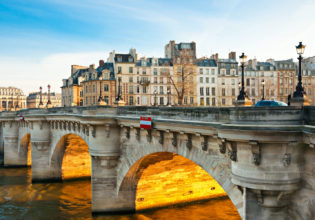 Kirstie Clements knows Paris in more ways than one – most notably, living the high life as the former editor of Vogue Australia....
Best things to do in Paris
With its sexy, sophisticated culture and dramatic past, the City of Lights never fails to excite. But there are so many things to do in Paris it can be hard narrowing them down, particularly if you are short on time. Check out our handy list of the top things to do or get planning your trip with our article on how to spend a week in Paris, France.
One of the best things to do in Paris at night is to climb the Eiffel Tower, when it twinkles with more than 20,000 bulbs, before heading on to the Moulin Rouge, the most famous cabaret show in the world. Click here for our guide to the ultimate girls' weekend in Paris.
One of the more unusual things to do in Paris is to set aside half a day to stroll around Le Marais, which was the centre of the city's Jewish community for years and is now a cultural hotspot with a host of galleries and restaurants. Le Wood's terrace is a serene place to while away the morning over a gooey croque monsieur.
Top Shopping Spots in Paris
Form-skimming jeans paired with handmade ballet flats, tailored blazers, statement bags and Breton tees that tread the line between comfort and chic to perfection. Who wouldn't want to take a slice of Paris home with them? The city has been a centre of fashion since Louis XIV first adorned himself with white stockings. And don't even get us started on the interiors…
Rue Saint-Honoré is one of the best places in Paris for upscale shopping, while Rue Tiquetonne is becoming a centre for vintage shops and young designers.
For antiques and other home furnishings, head to the Marché aux Puces de Saint-Ouen, the world's largest antiques market. Navigate it like a pro with our in-depth guide.
Whether you're a first-time visitor or an old-hand, choosing where to stay in Paris can have an enormous impact on your trip. Luckily, there is a hotel to suit every personality.
How about an airy loft apartment overlooking the Champs-Élysées? Or a mansion filled with period furniture à la Louis XV? Will you choose a Michelin-starred restaurant or subterranean spa? A funky hostel or sleek design hotel, where you can nibble a croissant on your private balcony?
Take a look at our curated guide to some of Paris's best places to stay.
Best Hotels in Paris
They may have had a revolution, but you'll still be treated like royalty when you stay at one of Paris's grand dame hotels.
Le Meurice, Le Bristol and the Four Seasons George V are among the 10 best hotels in Paris, and you can find plenty more hotel inspiration here.
The Hotel Providence is a gem of a boutique bolthole with just 18 rooms bejewelled with one-off flea market finds, opulent fabrics and roll-top baths.
If your budget is lower, try Les Piaules. Housed in an Art Deco building and with a suntrap roof terrace, this is one of the best hostels in Paris.
Best areas to stay in Paris
Generally the Left Bank (of the Seine) is associated with classic architecture and the once-bohemian bars where the likes of Hemingway drank, while the Right Bank throbs with the energy of modern-day Paris. Stay within walking distance of a metro station and you won't go far wrong.
One of the best areas to stay in Paris in an Airbnb is the 11th arrondissement, a quirky local's area with plenty of cool restaurants and an authentic vibe. With its ivy-clad mansions, Montmartre is best for couples and honeymooners, while the 7th arrondissement is ideal for first-timers because of its proximity to the Eiffel Tower and the Musée d'Orsay.
Fantastic foodie finds in Paris
In a country where it is actually illegal to sell frozen baguettes, it should come as no surprise that Parisians take their bread seriously and their local boulangeries are second to none.
Paris is generally regarded as the birthplace of fine dining, but you'll find that the food in everywhere from rustic bistros to cosy neighbourhood cafes is superb. The French cook with heart and you can taste that in every bite.
Find our curated guide of where to eat and drink in Paris here.
Best Restaurants in Paris
So, where to find the best restaurants in Paris?
The Michelin-guide is a good place to start. Lastrance, Arpège and Alain Ducasse at Plaza Athénée all have three Michelin stars, which is the highest accolade out there.
Step back in time by ordering escargot bathing in garlic butter at Benoit Paris, a nostalgic bistro which has barely changed since it opened in 1912. Taloa et a Noste does great value food inspired by the Basque country. Expect powerful flavours, elegantly updated for the Parisian palate.
Want to combine a shopping trip with a glass of wine and plate of poulet frites (chicken and chips)? Check out our guide to the best boutiques, bars and bistros in Paris.
Best Cafes in Paris
Looking for a simple café crème or a hot chocolate as thick as buttermilk? Find them both alongside priceless people-watching opportunities at the best cafes in Paris.
With its vintage Hermès wallpaper, Cafe Loustic is très chic, while the Ten Belles is without doubt one of the best coffee shops in Paris. An intimate spot, its high quality house blends are roasted to perfection by Belleville Brûlerie.
Best Croissants in Paris
Chances are that when you think of French food, croissants are right up there on your list of things to try. These half-moons of flaky, buttery deliciousness taste very different in Paris, which is home to arguably the best pâtisseries in the world.
In the trendy Canal Saint-Martin area, Du Pain et Des Idées bakes fresh croissants throughout the day, so it's a good bet if you get an evening craving. Strohrer is Paris's oldest bakery and still has its historic facade, while Des Gateaux et Du Pain has a loyal local following.