Le Marais: five steps to cultural enlightenment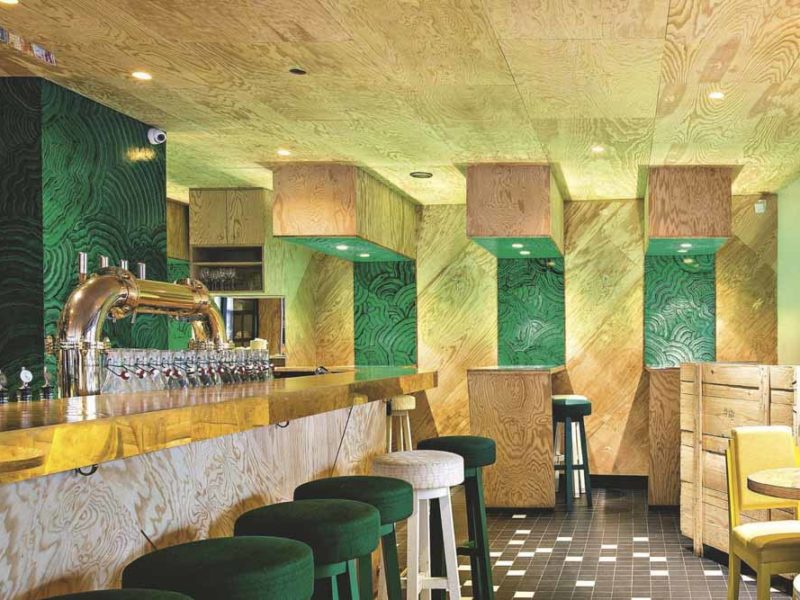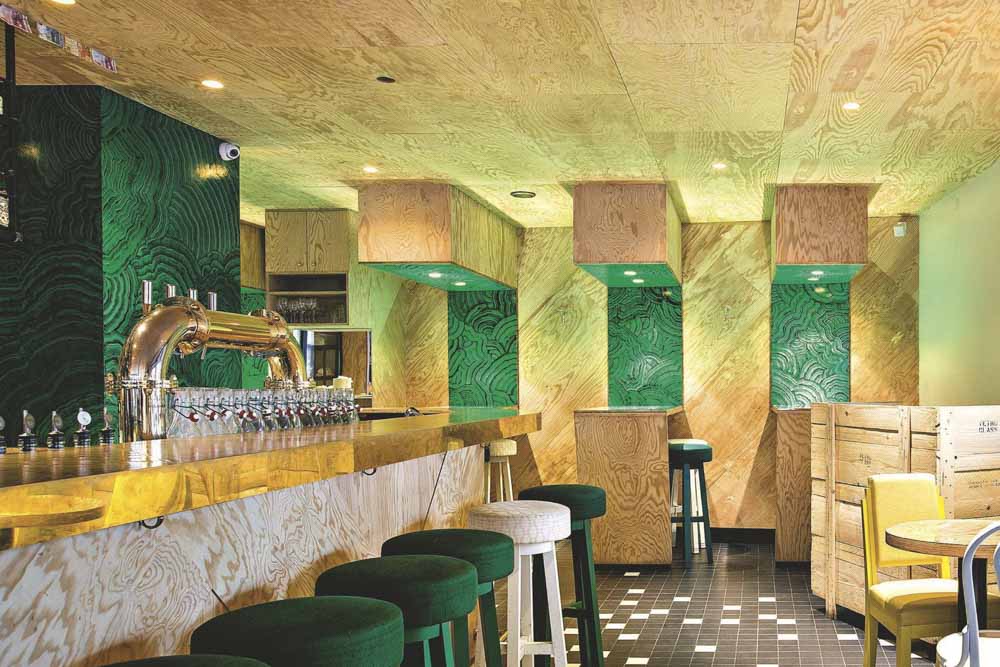 Leigh-Ann Pow walks a warren of galleries, boutiques and bars in Paris's coolest neighbourhood, Le Marais.
One of the City of Lights' most evocative areas, Le Marais boasts a rich, colourful history. It was a favoured area of the bourgeoisie throughout the 16th, 17th and 18th centuries; has been the epicentre of the city's Jewish population since the late 19th century; and is now the focal point of the LGBT community.
Spread across the 3rd and 4th arrondissements, Le Marais is a riot of cobbled streets, pretty squares and compelling architecture, with chic bars, restaurants and design stores squeezed into its historic façades. Take a stroll down rue de Thorigny and finish on rue Elzévir.
1. Le Wood
A chic restaurant cum bar, Le Wood (1 Place de Thorigny) has a funky wood interior with sharp shots of green, and a lovely light yellow and white enclosed terrace.
There's also a schmoozy lounge area with big comfy sofas that envelop you when you sit down with a cocktail from the bar. The food is excellent, with giant salads and a sublime croque-monsieur.
2. Méert
Directly across the road from Le Wood, the fondée Méert originated in Lille way back in the 18th century.
Inside its historic Le Marais storefront it's like an exquisite time capsule, with displays of lovely little decorated and wrapped boxes of candied flowers, marshmallows, caramels and chocolates, work-of-art pastries and the flavoured waffles it is famous for.
3. Musée Picasso
When the Musée Picasso closed for renovations back in 2009, the process was to take just two years.
It reopened in late 2014 after five years and $74 million worth of renovations that tripled the exhibition space, allowing for more of the 5000 paintings, drawings and sculptures, as well as pieces from the artist's personal collection, to go on display.
4. Musée Cognacq-Jay
The Musée Cognacq-Jay houses the art collection of Ernest Cognacq, founder of La Samaritaine department stores, and his wife Marie-Louise Jay. You'll find paintings, sculpture and ceramics.
5. Leclaireur
Leclaireur prides itself on its design principles, bringing together a meticulously curated collection of fashion and objects that 'always looks ahead, engaging with what will come… it is our duty to seduce and to surprise'.
The store interiors definitely fit that bill, with what looks like a giant inverted wooden bird's nest dominating the space and walls clad in silver cardboard offcuts.
LEAVE YOUR COMMENT