Thé Pour Deux: Inside Paris's extraordinary tea culture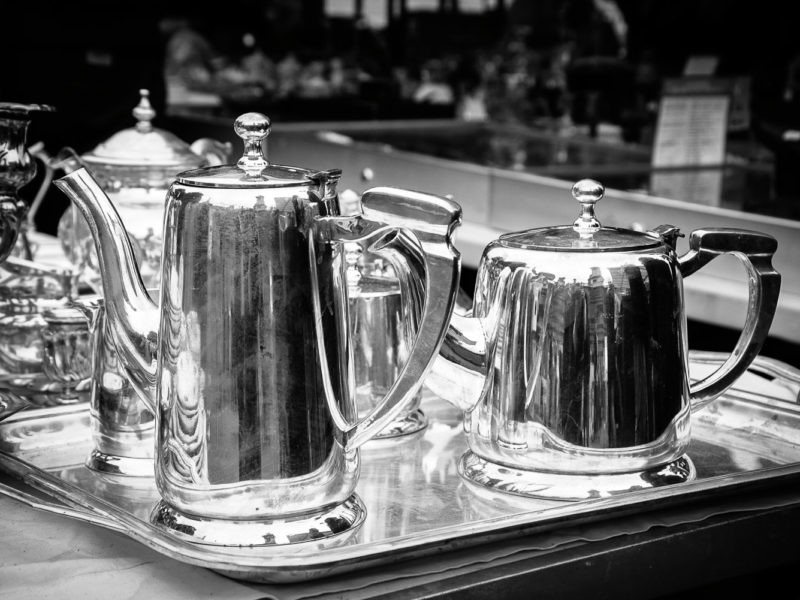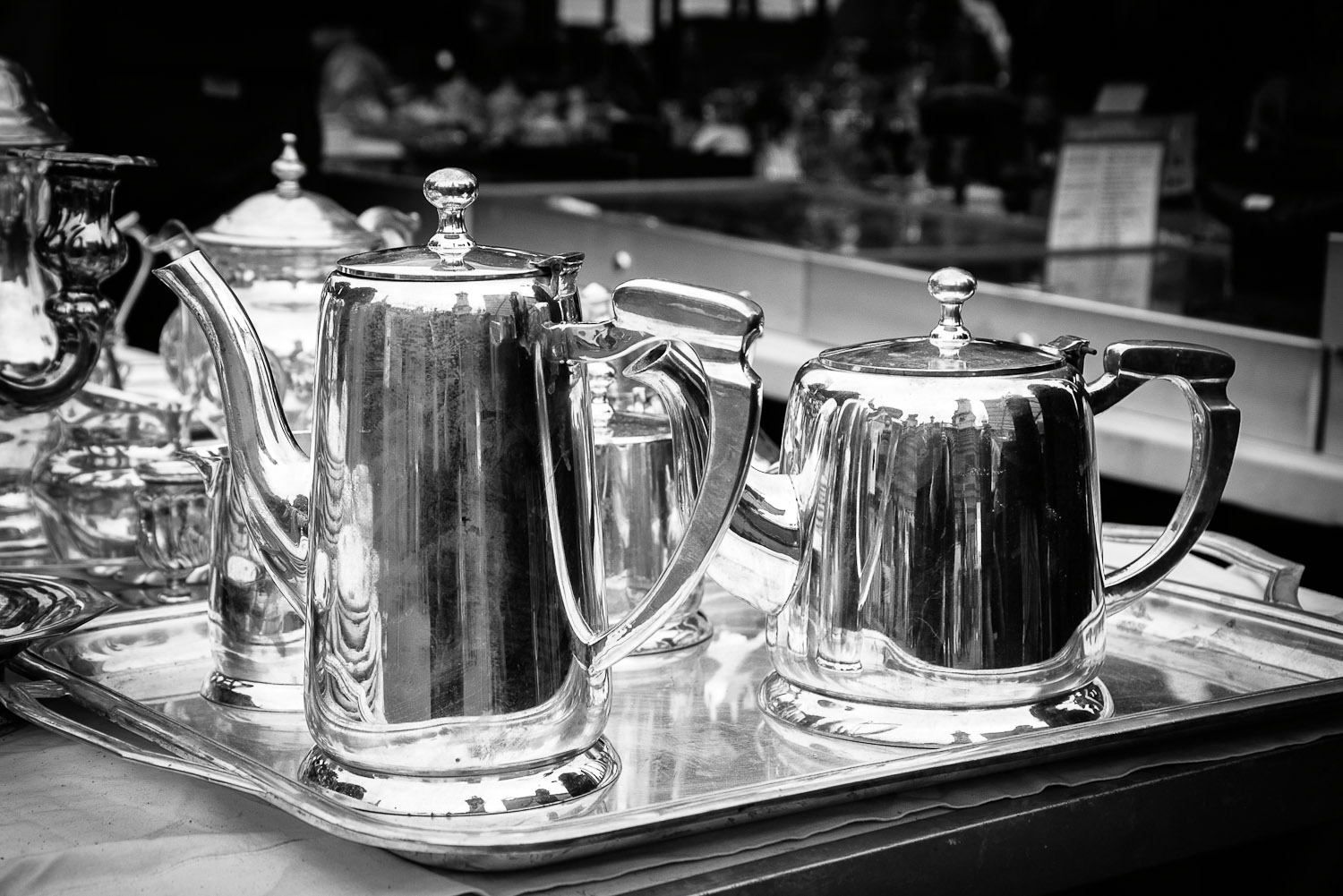 You haven't been to Paris until you've explored its rich history of tea-making and found a favourite salon de thé for a macaron or two.
My two-week sojourn through Europe so far had been incredible. Breathtaking! Life affirming even!
The weather was impeccable throughout – there is a gentle glow to the sun in late summer in Europe that is truly exquisite.
The sites had been pinch-me-because-I-can't-believe- I'm-standing-in-front-of-the-Grand Canal (or the Colosseum, Leaning Tower of Pisa, ruins of Pompeii, Sagrada Familia, Notre Dame, take your pick) amazing. And the food was just so, so good.
Everything had been beyond perfect… almost. During the two weeks of sun and sights and local delicacies, one thing had put a teensy dent in my rampant holiday happiness: the tea. Europeans aren't great at tea.
Whenever I asked for it in Italy, in Croatia, in Greece, in Spain I was invariably served a cup of strong brown liquid of bagged provenance, and, when I specifically asked for it (and sometimes asked again), a chaser of warm milk all frothy and better added to coffee.
I'm one of those people who really likes tea; I can't start or end the day without a cup. So a continent full of unfettered coffee consumption, from pillow-topped, creamy cappuccinos to sharp and strong espressos to pale and milky lattes, really wasn't filling me with joy.
But then everything changed when I arrived in Paris. It seems that everywhere you look in The City of Light there is a chic tea salon or salon de thé filled with contended people sipping on the amber liquid.
While Britain has all but made tea its national drink, France has a storied history with the beverage that actually dates back much further.
Apparently the Cardinal Mazarin was regularly drinking tea to treat his gout by 1639; King Louis XIV started drinking it due to its purported health benefits. The French Court eventually went crazy for the practice, revelling in the ceremony and elegance of it all.
One regular lady of the court reported that the Princesse de Tarente drank 12 cups a day. By contrast, tea didn't arrive in England until 1662.
Dammann, established in 1692, was one of the first wholesaler of leaves in the city, and many followed. But given that sipping tea from fine bone china was very much the preserve of the social elite, the drink suffered some bad PR during the French Revolution in the late 18th century, when its consumption all but disappeared along with the aristocracy.
But Dammann (having long supplied leaves and blends to Paris culinary institutions such as Hediard and Fauchon, they now have their own stores, one of which can be found on the delightful Places des Vosges, one of the oldest and prettiest squares in the city) persevered through the turmoil and was eventually joined by new names.
Mariage Frères was founded by brothers Henri and Eduoard Mariage in 1854 as a wholesale business, importing and selling tea to the city's most elegant hotels and tea salons. The family had a fine tradition in the trade having descended from another set of Mariage brothers, Nicolas and Pierre, who began voyaging to mystical, far-flung lands such as Madagascar, Persia and India for the French East India Company, and with the encouragement of Louis XIV.
The company continued to trade tea for generations before setting up their own retail outlets, the first and most sublime of which is located in the Marais district of Paris, in the same building in which Henri Mariage had his office 150 years before.
Visiting the store today is like steeping back in time, with its rich, dark wood fittings, subdued lighting and suited staff lifting giant black tea canisters off the shelves and ladling aromatic dried leaves to fill customers' orders. The whole place smells like a giant, exquisite tea bag.
The tea salon at rue du Bourg Tibourg is one of the ultimate places to indulge in the time-honoured art of taking tea, tucked away at little tables in the fern- and flower-festooned room.
Nowadays though you're more likely to be rubbing shoulders with Japanese tourists slavishly Instagramming every aspect of the service than bourgeois ladies in Chanel boucle jackets and pearls.
Determined to get my fix and indulge my fantasies of living like a local (admit it, we all want to be mistaken for a Parisienne when we are in Paris) I eschew Mariage Frères and go in search of something a little more evocative.
Given tea's storied history in the city, there are myriad salons de thé scattered throughout, on bustling wide thoroughfares and down little cobbled side streets.
Angelina on the rue de Rivoli is still wildly popular with locals for afternoon tea, often resulting in the need to queue to nab a table and sample one of its signature Mont-Blanc pastries, a confection of meringue, whipped cream and chestnut cream vermicelli.
I stumble across at least two tiny little boltholes in the streets leading away from La Madeleine. Ladurée is a firm favourite, of course, all lovely and blue and elegant, but my new love quickly becomes Carette.
In its bright and cheery little shopfront under the ancient vaulted ceilings overlooking Place des Vosges (Jean Carette and his wife Madeleine opened their original patisserie and salon de thé in 1927 at Place du Trocadéro) I poured my English Breakfast tea and educated my palette on the differences between the everyday dunking variety I consume in the rather uninspiring surrounds of my workaday office and the brew I am sipping now.
The main thing about French label teas is that they are lighter in colour and taste, with a much more perfumed flavour.
I understand why milk comes as an adjunct – too much kills the purity of the brew. I even cut down on my sugar as the blends are sweet enough as it is.
By the time I have completed my circumnavigation of Paris via its tea salons and boutiques – including the totally brilliant Russian -In-Paris Kusmi Tea with its light-as-air blends and exquisite packaging – I have an even deeper appreciation of what was already one of my favourite things in life, as well as a lot of explaining to do at customs given my carry-on is filled with dried leaves of all different aromas and colours.
Hoping to bring a little taste of Paris home with me perhaps; without the milk of course.
Details
Carette
Choose one or the other – 4 place du Trocadéro or 25 place des Vosges – as they are both gorgeous.
Mariage Frères
While there are Mariage Frères stores across the city, the historic property at 30 rue du Bourg Tibourg is an experience in itself
Angelina
Visit the original Angelina at 26 rue de Rivoli
Ladurée
The original and most exquisite Ladurée is located at 16 rue Royale.
laduree.com
Kusmi Tea
Colourful Kusmi Tea stores can be found across Paris.
Visit kusmitea.com to find a convenient location.
LEAVE YOUR COMMENT