Hotel Review: Hotel Providence, Paris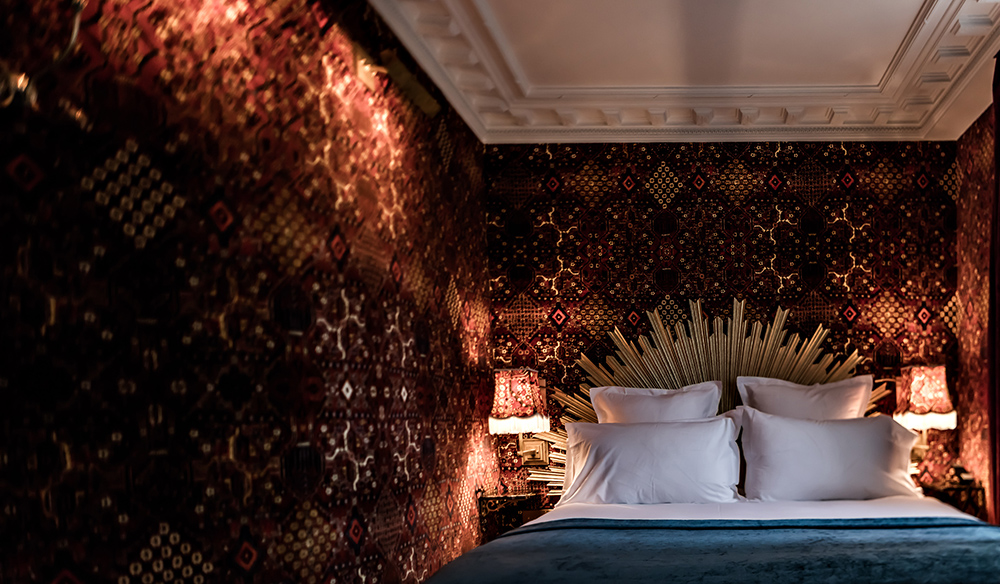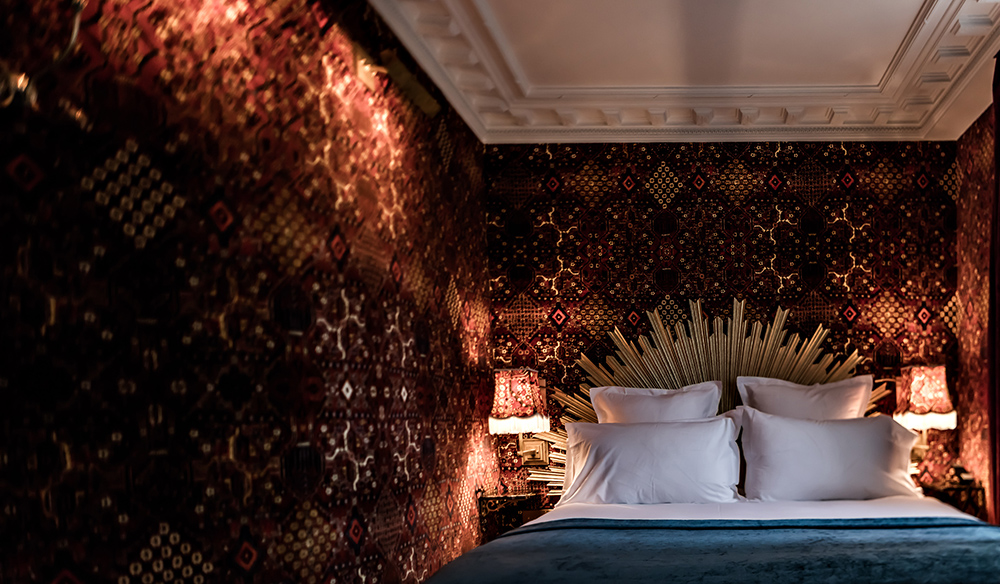 Paris is cool again, according to Susan Gough Henly, who Checks into Hotel Providence in the heart of the action.
From the moment we arrive at Hotel Providence, on cobblestoned rue René Boulanger in the hip 10th arrondissement, we are entranced. Wrought-iron balconies dot a cream limestone building adorned with delicate carvings. Metal tables and wicker chairs grace a tree-dotted terrace shaded with green awnings.
And just inside, a crackling fire warms a lobby cosy with leather smoking chairs and sink-into-me couches.
There are those who describe Paris as a museum piece with none of the edginess of Berlin or vibrancy of Madrid. They have clearly not spent time in the 10th arrondissement. This former working-class neighbourhood, still rich with immigrant diversity, is now the epicentre of hip and happening Paris.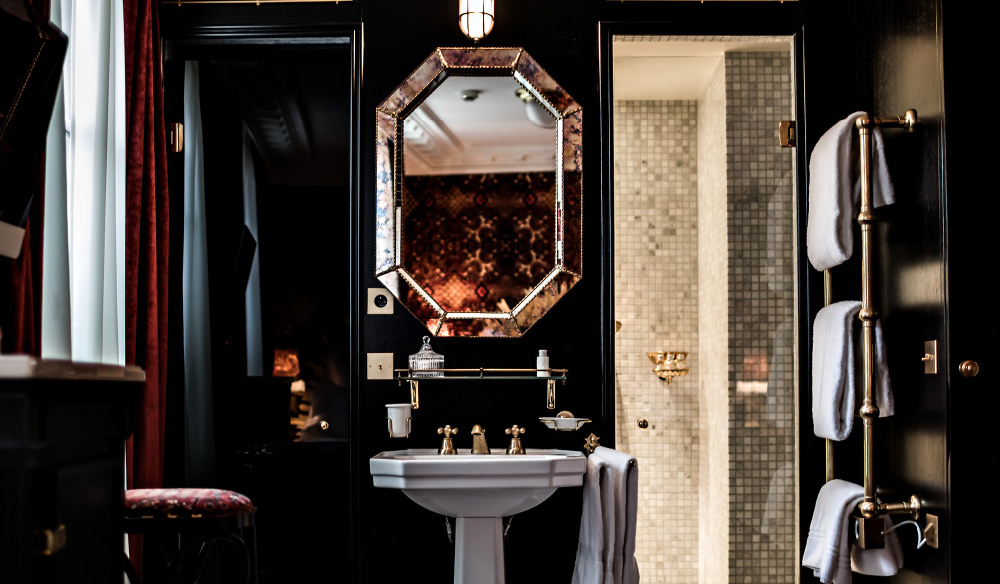 Tech start-ups and boutique fashion labels perch beside African barber shops, artisan fromagers and hip bars.
If you're young or young at heart this is the place to explore.
Sit next to real Parisians at Melbourne-style cafes while you admire the exquisite symmetry of elegant Haussmann limestone buildings. That's if you can bear to drag yourself away from the intimate environs of Hotel Providence.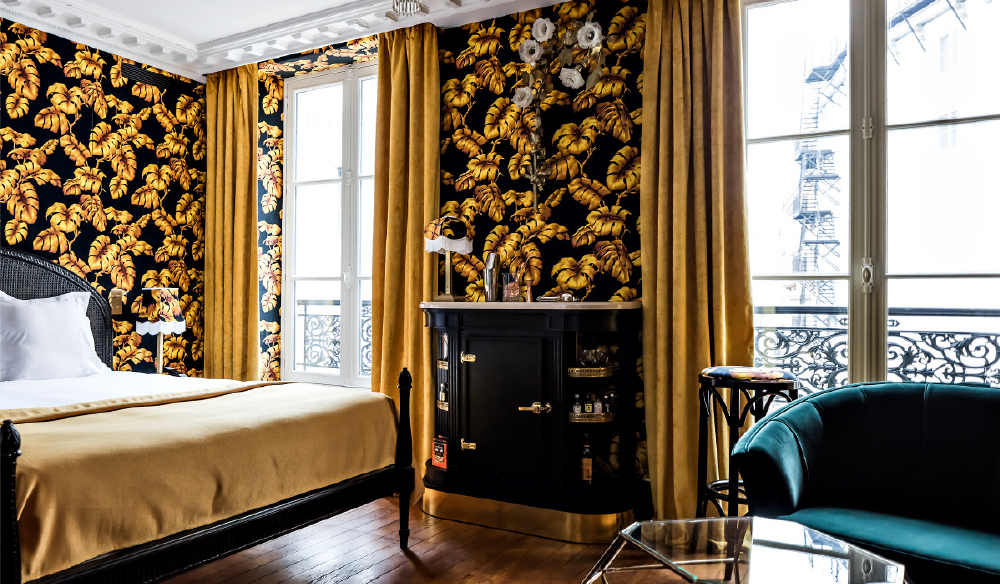 The reception desk is next to the bar, right where I like it, and the very helpful receptionist says those magic words when you arrive before noon: "Yes, your room is available."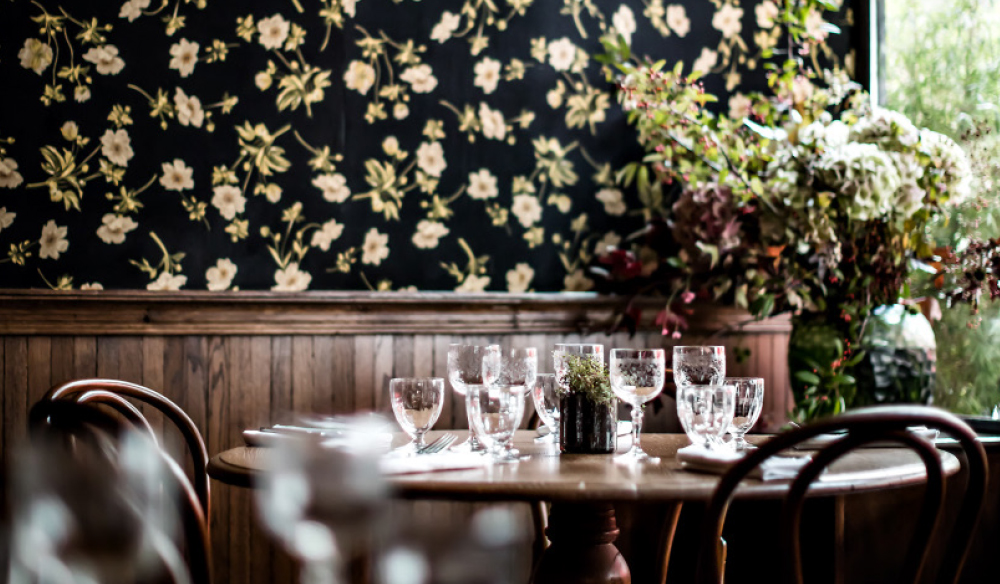 There are five categories among the 18 rooms: Mini, Classic, Superior, Deluxe and the top-floor Suite under the eaves of the mansard roof with views all the way to Sacré-Cœur.
Owners Pierre and Elodie Moussié and Sophie Richard have combined sumptuous velour wallpapers from House of Hackney with custom-designed bars (in each and every room) and antique gems from flea markets and second-hand stores that evoke an atmosphere of bohemian chic.
Our fourth-floor Classic room overlooks giant carved cherubs that adorn the theatre across the street. We can watch backstage staff haul up sets with a giant pulley but, we're more entranced by the marble-topped bar with its antique cocktail shakers, martini glasses and jars of olives.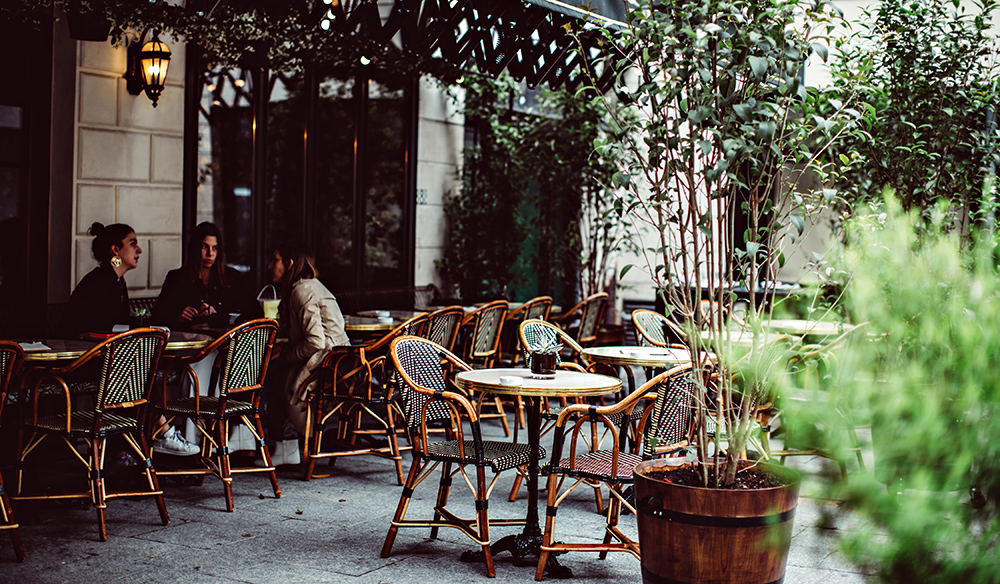 There's a smart phone, chock full of insider Paris tips, which you can take with you during your stay. It even includes unlimited local and international calls.
The room, though compact, has oodles of charm, with deep forest-green velour wallpaper, a crystal chandelier, bronze storage rack and a metal-framed frosted-glass bathroom. The bathroom also has a vintage feel with old-fashioned white tiles yet its spacious glass stall complete with rain shower and high-quality toiletries is thoroughly up-to-date.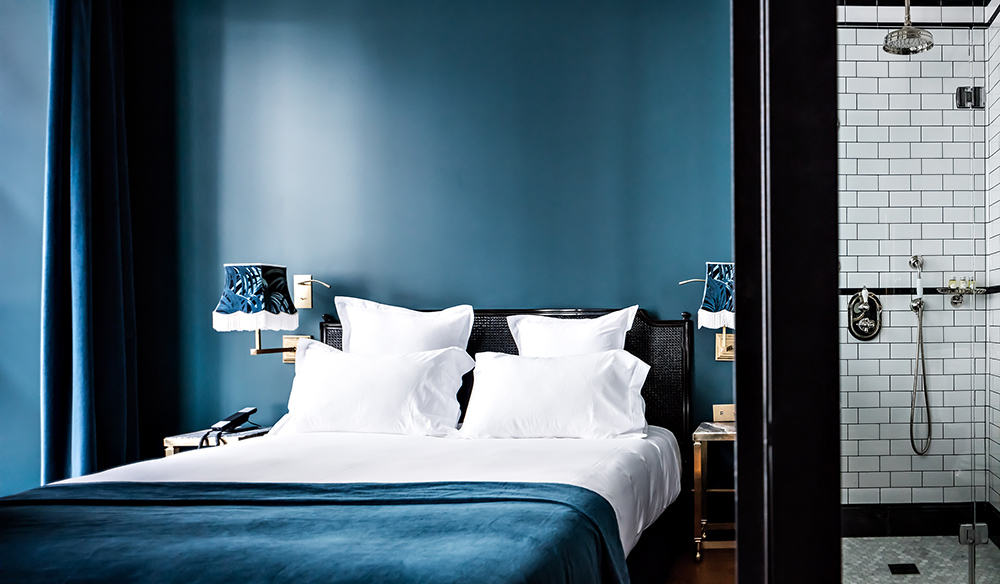 Come evening, the lobby bar has a warm glow. Locals and hotel guests are sitting at tables inside and on the terrace. We settle in to enjoy tuna tataki and avocado and a smoky roast lamb with an excellent, well-priced Bordeaux. Retiring to our sumptuous boudoir for the evening, in the interests of partial journalistic disclosure, all I can say is that the bedding is so sublime I order the sheets the next day.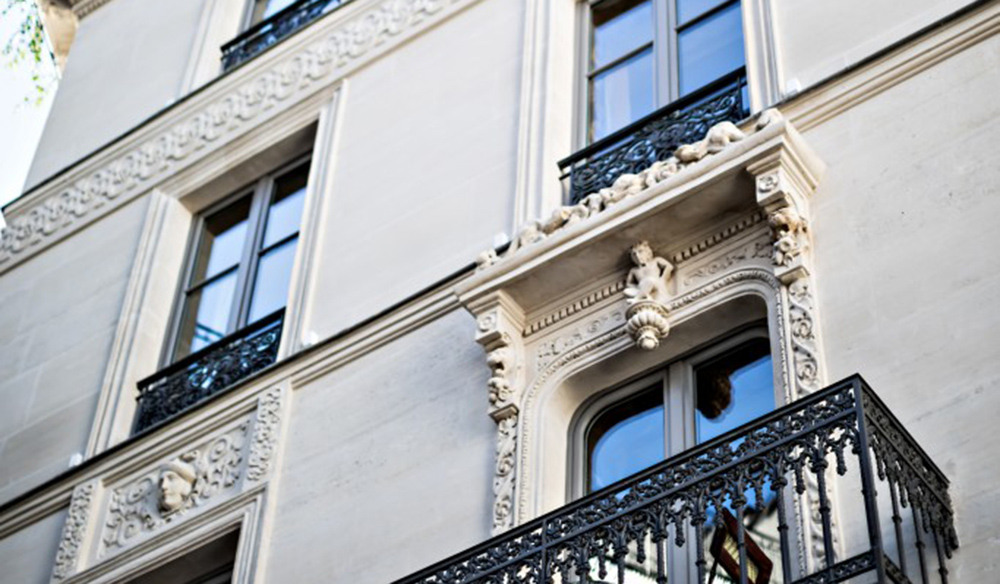 Breakfast, which can be delivered to your room or enjoyed in the restaurant, is copious by French standards and includes excellent breads and pastries, cereals, yogurt, fruit and juice as well as hams, cheeses and boil-your-own eggs. Afterwards, we hop on a couple of the hotel's comfortable bikes to pedal to the Canal Saint Martin. Nearby is one of the finest bakeries in France, Du Pain et Des Idees, as well as Holybelly, which takes its cues from a Melbourne-style cafe, where the coffee is excellent and the food inspired and affordable. Welcome to
the new Paris.
Details
Hotel Providence
90 rue René Boulanger,
75010 Paris, France
The IT verdict
Stylish boutique hotel with bundles of charm, perfect for young-at-heart Paris-bound travellers wanting to tap into the city's design, fashion and tech scene.
Location: 8.5/10
Away from central (read touristy) Paris, the Hotel Providence is in a quiet nook of the uber-hip 10th arrondissement, chockablock with tiny boutiques and cafes.
Style/character: 10/10
Chic, stylish boutique hotel with a lot of attention to detail.
Service: 9/10
Front desk staff excellent. Some waiters could focus on client requests more attentively.
Rooms: 10/10
Whimsical and practical, each room had bucketloads of distinctive charm, plus a private cocktail bar. Bedding is sublime.
Food and drink: 9/10
Excellent expansive breakfast (for France) and an interesting range of tasty, reasonably priced dishes for lunch and dinner. There are plenty of excellent places to eat nearby too, such as Restaurant 52.
Value for money: 10/10
Exceptionally good value for money, especially on weeknights. We paid $338 per night.
All IT reviews are conducted anonymously and our writers pay their own way – so we experience exactly what you would.
LEAVE YOUR COMMENT