Review: Hotel Bourg Tibourg, Paris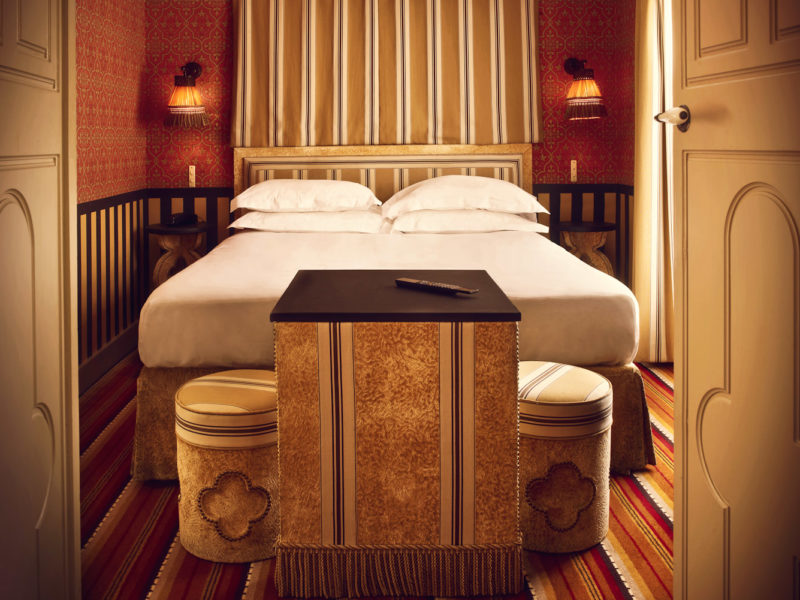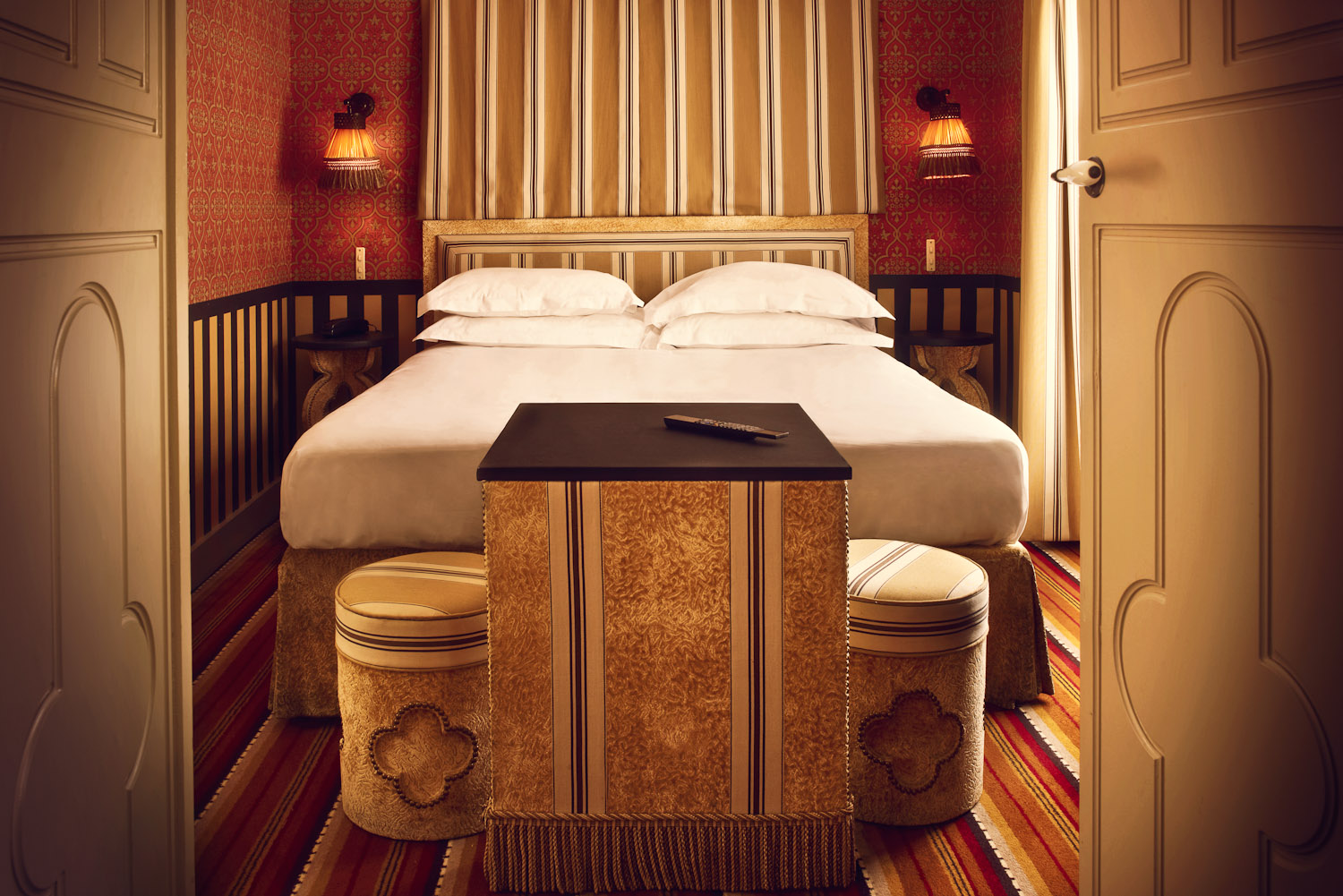 Looking for a sexy Parisian bolthole that'll reignite the spark? This boutique hotel in the heart of Le Marais has you covered, writes Rachel Smith.
Some might say that Paris is perfect for lovers no matter where you stay.
But when you're exhausted from travelling, tired of carting around luggage and, frankly, a bit sick of each other after 24/7 togetherness, I reckon you need just the right place to rediscover that lovin' feeling.
Which posed the question upon our arrival in Paris: where should we lay our berets? Lively, youthful Saint-Germain? Champs-Élysées with its luxury stores and café culture? Or perhaps a cosy room from which to soak up the village vibe of Montmartre's cobbled streets?
In the end, though, the Marais won out – not least because this funky little quarter of criss-crossing streets is about as central as it gets.
It's also a precinct where late-night wine bars rub shoulders with bookshops and where you can get a goat's cheese omelette at 2am. And best of all, it's home to the seriously sexy Hotel Bourg Tibourg.
Styled to perfection
This is a doll's house of a place, styled to perfection with its striped carpets, rich oriental fabrics, and a glamorous Gothic vibe that stops just short of being too much.
And, while many rooms at Tibourg would barely pass the swing-a-cat test, designer Jacques Garcia thought it'd be interesting to show that 'small can become grand'. In these ambient, nook-like spaces, it seems he was right.
That said, if you want to swing a cat, your bags and maybe each other, opt for the junior suite.
It's an attic sanctuary oozing seduction, with two sets of French windows with views of the beautiful square down the street and the rooftop garden of an apartment opposite.
The small but striking bathroom continues the moody vibe with mosaics, a black granite floor, decent-sized bathtub and Costes toiletries. There's also free wi-fi and other mod-cons such as an iPad on request.
So much Paris at every turn
In the mornings, we fling open the windows and let the sounds of Paris float in while nibbling on breakfast in bed: pots of yoghurt, piles of berries, baguettes and lashings of butter, St-Marcellin cheeses and café au lait, all delivered on a groaning tray. Breakfast is available in your room until noon or a decadent 11:30am in the salon, the hotel's medieval cellar.
Tibourg clearly understands that, sometimes, lovers need a luxuriously late start.
Beyond your room, there are lots of little secret spots to discover, including the ferny forest of the hotel's colourful courtyard and the lush, library-esque sitting room off the lobby, where you might wish to nestle down on a comfy armchair and while away an hour with Oscar Wilde's L'Éventail de Lady Windermere or Proust's Les Plaisirs et les Jours.
There's also a great library of films to borrow (and staff will even bring up popcorn on request).
Of course, being in Paris one cannot laze about in bed all day, regardless of how beautiful one's bedroom is. Luckily, we're right in the thick of it, close to the Pompidou Centre, the Picasso Museum and Notre Dame.
Pack in the culture
There's no time to add our lovers' padlock to the thousands already swinging from the Pont des Arts, so keen are we to make it to the Louvre before lunch, but now I wish we had. At any rate, this beautiful bridge is well worth a stroll (and maybe even a stolen kiss).
The next morning we stay local, noshing on macarons at Pierre Hermé on rue Sainte-Croix de la Bretonnerie, and wandering around the cobbled streets, famous Jewish bakeries and designer stores of rue de Rosiers.
Tea-lovers also shouldn't miss iconic Mariage Frères on rue du Bourg-Tibourg, which features over 600 teas – each with its own specific steeping time!
Indulge in typically Parisian fare
When evening falls, the Marais comes alive. The hotel's salon is perfect for an aperitif, or you might like to venture to wine bar/bookshop La Belle Hortense in rue Vieille du Temple for a vin and to browse the walls of tomes.
We opt for a pint-sized window table at rue de Bourg-Tibourg's Lizard Lounge, a thriving little grunge bar. From here, it's just a short walk to rue de Rivoli's Le Gribouille, a little bistro where seemingly everyone waits for a table.
Once inside and dining on bien cuit steak and roast poulet with piles of potatoes, greens and classic French sauces, we're in heaven.
All too soon, our escape from the real world is over, and it's time for us to bid farewell to Tibourg's tiny jewelled interiors and friendly staff.
We arrived frazzled, but are leaving loved-up and rich in memories, thanks in no small part to this beautiful hotel and its way of making us feel at home.
I'm guessing Jacques Garcia would be pretty happy about that.
Details
HÔtel Bourg Tibourg
19 Rue du Bourg-Tibourg, Paris
+331 4278 4739
The IT Verdict
It's stylish and cool; the kind of place Francophiles would kill to stay.
Location = 8/10
Le Marais is ripe for exploring.
Style/character = 9/10
Seriously glam from the moment you step in the foyer.
Service = 9/10
The friendly staff can't do enough.
Rooms = 7/10
Ours was a decent size, but be warned that most are teeny-tiny.
Food and drink = 9/10
Room service ranges from sushi to fois gras – or a simple plate of macarons.
Value for money = 9/10
At $576 for a junior suite, it's on the pricey side, but an experience nevertheless.
LEAVE YOUR COMMENT