Review: 58 Tour Eiffel, Paris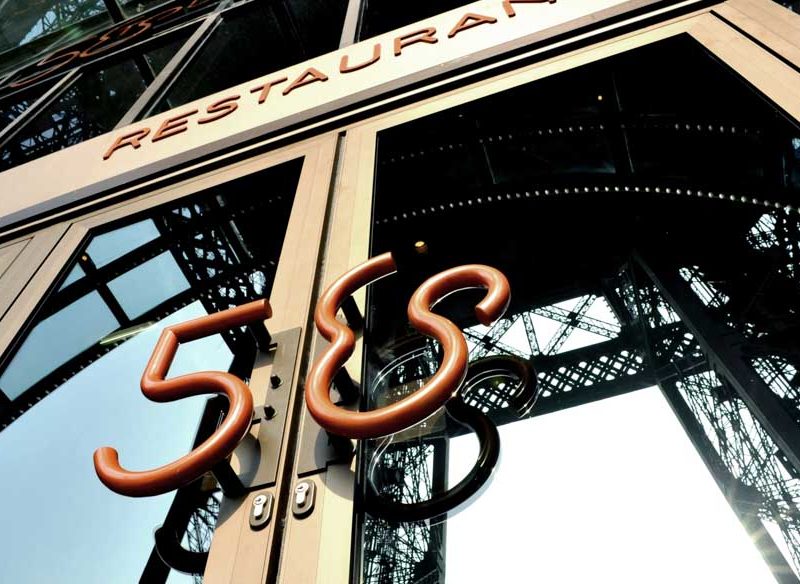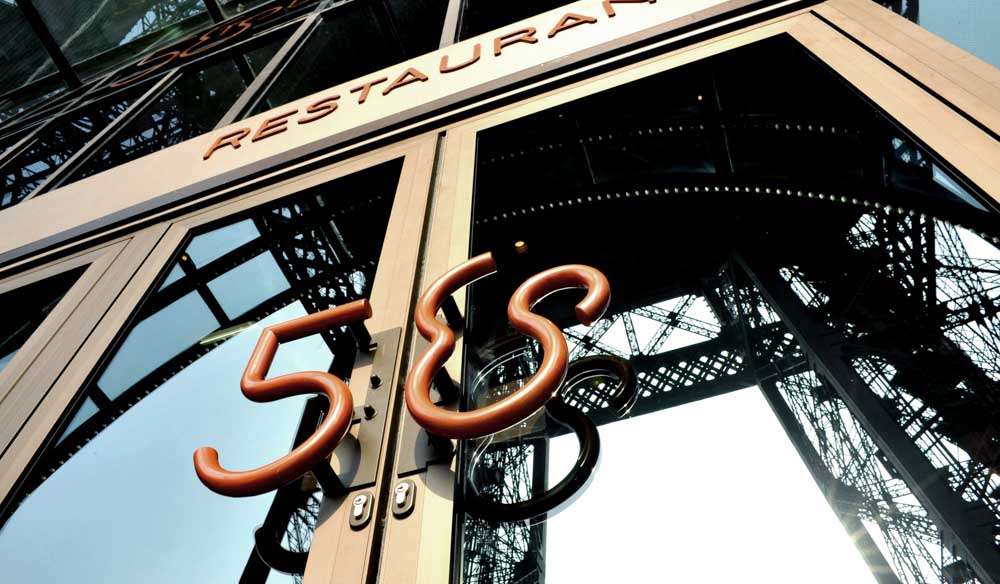 Tourist fare or tour de force? Tiana Templeman takes a chance on a dining experience at the iconic Eiffel Tower.
It is hard not to feel just a little bit smug as we stroll past the enormous lift queues and join the small line for those dining at 58 Tour Eiffel restaurant.
My husband and I are heading to the first floor of the Eiffel Tower for an evening of French wine, fine cuisine and romance. Or, at least that's what we hope.
We could also be heading for two hours of dining hell with bad function food, cheap vino and every tour group in Paris.
Anticipation
With the iconic wrought iron structure towering above us, it's impossible not to get caught up in the excitement as everyone in the restaurant's exclusive lift jostles for position, eager to catch a glimpse of Paris and tonight's dining venue.
Our sense of expectation (and impatience) builds as we mill around the grand double doors that open with a flourish at precisely 6.30pm; everyone is seated across the restaurant's two levels in minutes, with tour groups allocated a separate area, away from the intimate tables for two and four.
Cost
58 Tour Eiffel offers three pre-booked options for dinner, priced from $118 to $165, depending on the table location and whether wine is included.
Seating and atmosphere
It's our lucky night because our mid-priced 'privileged seating in the main room' booking ends up having the same Trocadéro view as the most expensive tables, albeit one row back from the window. The overall vibe of the restaurant at night can best be described as an elegant brasserie set against the beauty of the City of Lights. Minimalist furnishings and soft lighting only enhance the experience of the view.
Service
With two two-hour seatings per night, 58 Tour Eiffel runs with military precision, although our friendly waiter manages to give the illusion that his guests have all the time in the world.
Food
We have just finished our welcome glass of Champagne when the entrée of spiced king prawns arrives, served atop a colourful scattering of avocado, grapefruit and sweet edible blooms.
The dish is far better than we expected from what is essentially a tourist restaurant.
The roast herbed guinea fowl breast that follows, with mashed potato, green asparagus and mushroom cream is quintessentially French and equally impressive, as is my husband's choice of grilled lamb.
Fortunately, there is a break before the rich chocolate marquise for dessert, which leaves us time to enjoy the view and another glass of wine before we end our evening with a trip to the top of the Eiffel Tower, bien sûr.
Details
58 Tour Eiffel, Eiffel Tower, Champ de Mars, Paris, France.
The IT Verdict
With food and service that exceeds expectations, this iconic dining experience delivers.
Location: 10 / 10
Dining atop the Eiffel Tower is hard to top.
Style / character: 6 / 10
The food and the view beat the bland, beige décor.
Service: 8 / 10
Friendly and professional.
Atmosphere: 8 / 10
Bustling and lively with a touch of romance.
Value for money: 8 / 10
Better than expected given the exchange rate.
Notes:
You can also visit for a picnic-style lunch without a reservation.
All IT reviews are conducted anonymously and our writers pay their own way – so we experience exactly what you would.